How to Become a Principal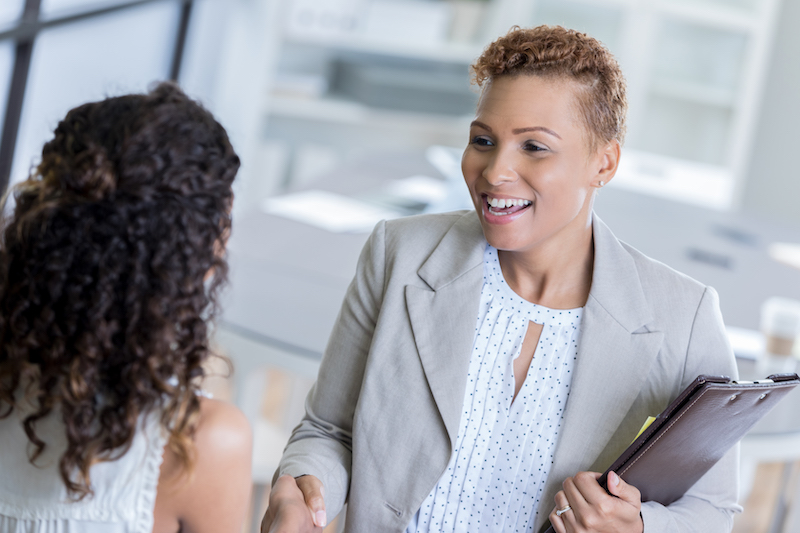 Principals typically invoke fear into young students because they are the boss. A visit to the principal is usually not something a child looks forward to. However, principals can also bring joy into a student's life because they can offer things enjoyable to students, such as school parties, special programs, and even awards for academic or athletic success. Principals do a lot for the school in which they work. Learn how to become a principal and what this career entails.
What is a Principal?

A principal, also known as a school administrator, is a highly educated individual who oversees the entire school, whether it's an elementary school, middle school, or high school. They run the entire building, and their responsibilities are many. They work not just with parents and other teachers but also leaders in the community.
They deal with budget management, classroom instructions, grant applications, and administering the rules. Principals play an important role in a school district. Many would even say that a principal is the most important person in the school. They also help educators become better teachers. Principals are, without a doubt, a very important part of the education system.
Career Outlook
The U.S. Bureau of Labor Statistics reports that principals are expected to see a five percent job growth between 2021 and 2031. This growth is similar to the average growth for all occupations. The growth expectation is for principals working in elementary, middle, and high schools. They also predict that about 23,500 new job openings for this position will be created each year during that decade.
These job openings are due to many principals retiring, leaving the workforce, or switching to a different occupation. Their job growth is also dependent on school enrollment numbers and state or local school budgets. School budgets and government funding can also affect job growth. If smaller schools shut down, this decreases job growth. However, if new schools are built or opened up, the potential job growth will increase.
Salary
According to a May 2021 report by the BLS, principals have the potential to earn very good wages. Principals in the lowest ten percent earned about $61,480 while those in the upper 90 percent earned about $153,520 or more. The average annual wage that year was $98,420. Certain factors can alter the wages, such as years of experience, degree level, school district, and location.
The National Center for Education Statistics indicates that years of work experience can make a substantial difference in salaries and wages. As of a 2017-2018 report, a principal with less than three years of experience can earn about $84,700 while one with ten or more years of experience may earn $96,600. The location also plays a big part in determining how much a principal might make. Below are the top five states where principals earn the highest wages according to ZipRecruiter. Principals in larger cities generally earn higher wages than those working in small cities.
Tennessee – $89473
Hawaii – $87,013
Massachusetts – $85,781
Nevada – $85,060
Minnesota – $84,986
To give you an example of how wages can vary by state and location, we've also added the five states where principals earn the lowest wages.
Georgia – $59,038
North Carolina – $60,380
Florida – $60,966
Alabama – $62,967
Pennsylvania – $66,927
How to Become a Principal
Individuals interested in how to become a principal are quick to discover that this career requires education, training, and licensure, all of which can take several years to complete. There is a step-by-step process toward becoming a principal.
Earn a bachelor's degree
Complete classroom instruction
Pass the certification exam
Obtain licensure
Gain teaching experience
Earn a master's degree
Obtain certification and licensure as an education administrator or principal
1. Earn a bachelor's degree

The first step is earning a bachelor's degree from an accredited teaching program. The bachelor's degree program may have a major in education, teaching, education administration, or a related field. If you plan on teaching a certain subject prior to becoming a principal, you can earn a degree in that subject, like science or math.
2. Complete practical experience
The aspiring teacher must also complete a practical experience where he or she works in a classroom while supervised by a licensed teacher. The bachelor's degree generally takes about four years of full-time study. All teachers are required to be licensed so the individual must pass a certification exam and apply for licensure in that state.
3. Teaching experience
Most schools require aspiring principals to have a few years of teaching experience before becoming a principal. Some schools may have a specific number of years of teaching before they will consider the individual advancing to the position of principal. Although teaching is the most common way to gain the required work experience, it's not the only way. If they've worked in other areas of the school, such as providing counseling, this may also count as relevant work experience.
4. Earn a graduate degree
While the teacher is gaining work experience, he or she may begin the master's degree program because most schools require their principals to have a master's degree. The master's degree may be in education administration or education leadership. Master's degree programs usually take two to three years to complete.
These programs teach the educator how to work with parents and the community, develop budgets, set goals, work with staff, handle legal issues, hire staff, and oversee all areas of the school. Individuals who have been working as assistant principals may advance to the position of principal.
Many teachers holding a bachelor's degree choose to earn the master's degree online. This is a very convenient option because it allows the candidate to earn the degree and continue to teach or complete the classroom internship. Teachers and aspiring principals can obtain valuable career information from agencies and organizations like the National Association of Elementary School Principals, National Association of Secondary School Principals, or American Association of School Superintendents.
Day in the Life
To say a principal has a lot of duties throughout the course of his or her day would be an understatement. Some principals may be in charge of just one school, like an elementary school, while others may be principals of elementary, middle, and high school high schools.
In addition to managing the entire staff and coordinating curriculums, they are also responsible for providing students with a productive and safe learning environment. Additional duties of a principal may include:
Supervising and creating class schedules
Managing staff, including not just teachers but support personnel as well
Overseeing school activities
Disciplining and counseling students
Establishing, maintaining, and implementing state curriculum standards
Assessing teachers and evaluating their performance
Ordering school supplies, scheduling maintenance, and managing the school's budget
Meeting with teachers, students, and parents regarding the student's behavior and progress
Preparing and evaluating data on student achievement and testing scores
Preparing reports on the student's academic success
Developing and coordinating safety protocols for students, staff, and visitors
Creating and overseeing workshops and professional development programs for teachers and administrative personnel
Principals oversee the school's overall operation. They not only set academic goals for the students but also make sure the teachers have the resources and equipment to obtain these goals. They may also oversee developing and overseeing programs extracurricular activities, counseling sessions, and school childcare for before and after school hours.
Principals must also make sure that the programs and standards are set to meet state and federal guidelines. Because they oversee the entire school, they also communicate with parents and the community in general. Their duties will vary by the size of the district and school.
If it's a large school, they may have an assistant principal or instructional coordinator to help them with their many duties. Working as a principal is a full-time position with many putting in more than 40 hours per week. They may also find themselves working some evenings and weekends. Principals are often required to attend after-school functions like athletic events, concerts, and parent-teacher meetings.
Unlike students and teachers who have the summer months off, principals generally work year-round. A lot of the summer months are spent ordering supplies, scheduling school maintenance, hiring teachers/staff members, and preparing for the new school year.
Certification, Licensure, and Continuing Education
Principals are required to be certified and licensed in most of the states. In most cases, the individual becomes certified/licensed as a teacher. Licensing requirements vary from state to state. With the exception of private schools, most of the states require candidates to be licensed as school administrators.
Although a bachelor's degree is sufficient to become a teacher, most school administrator positions require a master's degree before the individual can pursue school administrator certification.
Teachers can find information on state-specific certification information at the Education Testing Service or on this site. To become licensed in most of the states, the individual must meet these requirements.
Have a master's degree in education or school administration
Have a few years of experience working as a licensed teacher
Show leadership ability
Pass a criminal background check
Pass the certification exam
Once the individual meets these requirements, he or she can take a school administrator certification exam. To maintain the licensure as a school principal or administrator, the candidate must earn a certain number of continuing education credits, this also varies by state.
There are various types of certifications a principal can earn, such as the Professional Administrative Certification of Excellence (PACE). Some schools offer alternative programs for individuals who do not have a master's degree in education leadership or education administration.