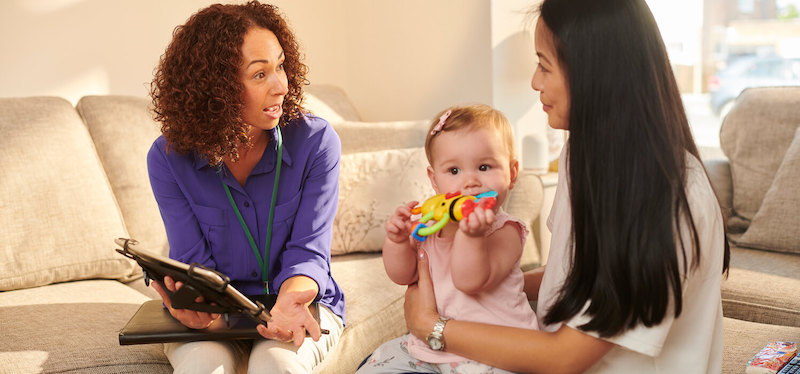 Having a specialized degree in clinical social work allows the student to pursue a nice career as a Licensed Clinical Social Worker. However, for the student to take full advantage of this field, an MSW degree specializing in Clinical Social Work and state licensure must be obtained. These are often referred to as LCSW programs, or LCSW online programs, although their technical name is MSW.
Because of the field being clinical in nature, a significant amount of psychological knowledge must be obtained for the student to diagnose and treat impairments that are both mental and psychological in nature. Once treatment begins, the LCSW will also be able to provide valuable resources for patients.
15 Great LCSW Online Programs to be Aware Of
When you plan to attend an online Master's in Social Work degree with a clinical focus, you need to be aware that there are many online programs available through some of the best universities. When you are aware of these LCSW online programs, you'll have a great clinical path to your clinical social work career.
1. Baylor University LCSW Program
When you enroll in Baylor's LCSW degree program, you will have two options. The first option is through the standard method of the graduating student continuing towards their LCSW degree. The second option involves the advanced standing method, which is accelerated and allows a student with a current degree in social work, to obtain their Master's in Social Work with a clinical specialization.
2. Indiana University LCSW Program
At Indiana University, the LCSW degree incorporates a curriculum that assists the student throughout their professional and clinical career. It provides the student with the needed knowledge, clinical practice, and evaluation that they need as an LCSW. This will help the student pursue one of the following practice areas:
Mental Health
Addictions
Children, Youth, and Families
3. Simmons University LCSW Program
Since 2014, the Simmons School of Social Work has provided online education for those in pursuit of their LCSW degree. The program continues to empower students beyond the classroom so that individuals and communities can be changed in a positive manner.
Through its online MSW program, the student will encounter many societal issues currently being experienced. The student will also work alongside peers and faculty who are experts in the field of Clinical Social Work so that many different interventions can be learned and integrated into their clinical practice.
4. Temple University LCSW Program
With the LCSW concentration through Temple University, the students combine skills that are hands-on and in theory as they complete internships that will provide over 1050 hours of field experience. While attending your LCSW program, you will have the option of working at hundreds of settings in both healthcare and social service settings.
Two field practicums will need to be taken. The first will be needed during your first year of your MSW program, and the second practicum during the advanced coursework. During the initial practicum, the student concentrates on social work skill development and the advanced allows you to sharpen your skills in the specialization you have chosen.
During the advanced year of the LCSW program, the student chooses to enter into either Social Work Leadership Practice or Social Work Clinical Practice. If a student chooses Leadership Practice, then they will be a specialist in creating community partnerships, program development, organizational leadership, and advocacy. For the specialization in Clinical Practice, the student will be prepared to work in mental health settings and organizations dealing with families and children, such as schools, private practices, and hospitals.
6. Syracuse University LCSW Program
At Syracuse, the MSW student has two options as a LCSW. The first is an Advanced Clinical Practice for those students planning to specialize in direct care by providing services directly to clients, groups, and families. The other is the Advanced Integrated Practice for students who wish to expand their skills within public policy, human service administration, interdisciplinary organizations, and community organizing.
7. Tulane University LCSW Program
The LCSW specialization through Tulane University helps the student get ready for a clinical practice that focuses on the community so that an individual or community's resiliency and biopsychosocial capacity is enhanced
The LCSW specialization through Tulane provides a curriculum that is focused around practice that is also centered around relationships.
8. University of Missouri LCSW Program
The University of Missouri's MSW with LCSW specialization provides the student with the proper knowledge so that your desired career as an LCSW can be achieved. The student will be able to provide clinical assistance on an individual, group, community, or family level through an organization that provides social services.
When a student in the MSW degree program wishes to specialize as an LCSW, they will be able to pursue their certificate focusing in many areas such as Substance Use Disorder, Military Behavioral Health, Child Welfare, Clinical Social Work, and School Social Work.
These specialization certificates and study plans are integrated into the LCSW specialization that is chosen.
10. Widener University LCSW Program
The LCSW specialization curriculum through Widener University combines all the coursework with trauma and the way mental health is impacted. This allows the student to provide services that are based on evidence and culturally correct.
11. Samford University LCSW Program
The LCSW specialization through Samford University helps the student get ready to provide direct group, individual, or family services. The specialization centers around interventions and recognizes flexibility of the practitioner and self-determination of the client. Skills developed include intervening, assessing, and diagnosing. Strengths dealing with clients will also be developed in order for complex issues to be addressed and client functioning can be enhanced.
12. Capella University LCSW Degree
Obtaining a specialization as an LCSW through Capella University helps the student provide clinical services to those who are vulnerable so that they can overcome their difficult behaviors. You will also be able to obtain the necessary access so that their life can be full. Besides being CSWE accredited, the LCSW specialization is set around the licensing standards for advanced generalists.
13. Campbellsville University LCSW Program
Through Campbellsville University, the student is able to pursue their clinical specialization if they currently have their BSW and their initial foundation is completed. They then go through supervised clinical fieldwork within the setting that you choose.
14. University of Illinois Urbana-Champaign LCSW Program
At the University of Illinois, the social work student is prepared for clinical work through the Advanced Clinical path. This will allow the student to have their career furthered through direct practice. Having these advanced clinical skills will help the student land a career in many different areas that involve substance abuse, disability, community action, criminal justice, children and youth services, disability support, domestic violence, hospitals and hospices, public health, higher education, international relief, and income assistance.
15. The Catholic University of America LCSW Program
Through the LCSW specialization through the Catholic University of America, the student is prepared for more than just a career as an LCSW, they help the student to develop a passion to make a difference in the community. The clinical coursework prepares the student to branch off into several areas of clinical social work.
Requirements for Clinical Social Work Licensing
When you plan to further your social work education, then pursuing your LCSW specialization is a great way to go about it. However, there are a few steps included that you must complete before you can obtain your LCSW license. To give you an overview of what is required for becoming an LCSW, you should follow the following steps.
Steps to become a LCSW
To obtain a clinical license in social work you need to:
Obtain your bachelor's degree (preferably in Social Work).
Apply for an MSW program with a specialization as a clinical Social Worker.
Take and pass clinical license exams
Submit your application for your state's LCSW license
Maintain your license through continued education
Coursework for LCSW
When you are sitting down and going over the class schedule, you should be aware of all the necessary classes that the LCSW specialization may require. The number of credits needed will depend on the school program you choose as well as any requirement that the license exam may need you to take. Below are a few courses that you may need before obtaining your clinical license:
Intervention
Dual disorders
Mental Health and Disability Social Work
Serious Illness Care
Forensic Social Work
LCSW vs MSW
Although the LCSW and MSW degrees are both seen among social workers with advanced practices, they are still different in various ways. One may feel confused by the terminology of social work. However, when you have a basic understanding of the profession and educational path required, then you will have a clearer understanding of both.
When you have a clear understanding of what an LCSW and MSW are, you will know that one does not automatically apply to the other. You should also know that the choice you make between the two should be based on your desire to provide the needed services. Plus, a prerequisite of an LCSW specialization is to have an MSW. You can have an MSW and not be an LCSW, but you can't be an LCSW without having an MSW. Knowing this, let's go a bit further into each and what they entail.
The Master's in Social Work
An MSW program is an attractive path for students to take when they have high value for service, ethics, and diversity. There are some MSW programs that allow the learning to be flexible and totally online. By having the MSW program online, the professional can work their personal life around their studies.
The main objective of obtaining the MSW is to enable the student to become competent enough while striving for an advanced practice within social work. The best MSW programs center around those who wish to provide advocacy and become an innovative leader.
The curriculum can teach you how to understand complex problems once you have identified them based on assessments and models of intervention so that the best practices can be put forward.
The MSW program needs to be CSWE accredited, which all mainly will be if licensing is pursued. Once licensed, the social worker can obtain work in various areas of social work, such as the following:
Nursing homes
Schools
State and federal agencies
Advocacy organizations
Child welfare and Human Services
Hospitals
Prisons and Jails
The Licensed Clinical Social Worker (LCSW)
With the LCSW, you will be required to obtain your MSW first before you become eligible for an LCSW specialization. When you have the MSW, you will have the foundation needed to continue with the specialization.
A social worker who is an LCSW makes diagnoses and provides treatment for those experiencing mental, emotional, and behavioral issues. Although they are unable to prescribe medications, they do provide therapy to various groups, individuals, and families.
The LCSW also assists a client in building their strengths in order to help change behavior that is problematic or to learn to deal with difficult issues. The LCSW is also able to provide valuable resources to those who require further treatment.
On a nationwide level, the LCSW provides the most help for those suffering from mental health issues. To provide the most help, their knowledge needs to center around:
Interpersonal relationships
Mental Health Disorders
Family dynamics
Addiction
Development theories
As part of the LCSW requirements, the student also needs to complete a minimum of two years of post-graduate supervised clinicals in order for them to be qualified as an LCSW.
Salary for LCSW
As of December 2022, the salary for the LCSW was at an average of $76,700. Typically, the salary can range as low as $70,000 and as high as $85,000. This salary range will be due to many factors such as education, number of skills obtained, certifications, and the number of years the individual has been practicing.
To get the most accurate salary information for your career as an LCSW, you should negotiate with your employer to receive the most.
Getting Started
Getting started in an LCSW online program is simple – the best time to start is now. Simply inquire with a few programs to see what they have to offer, and begin your new career today!