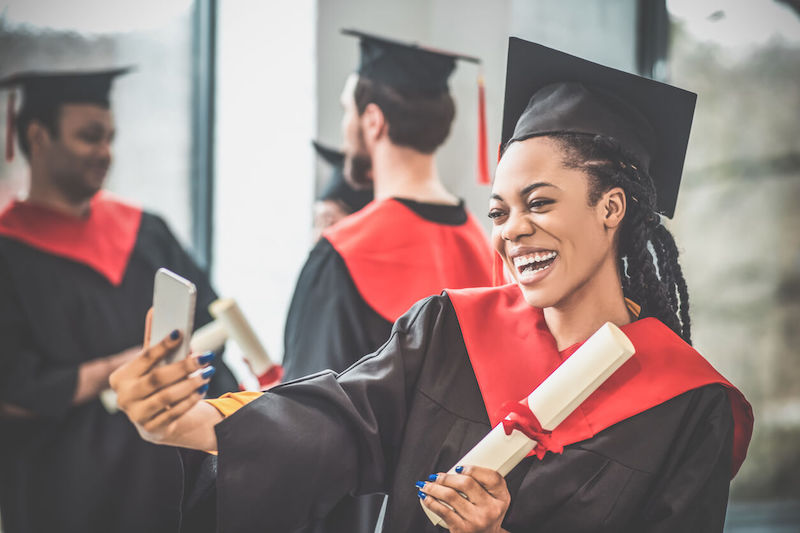 Also known as the MSW, the Master's in Social Work degree is a graduate level program that is required for state licensure to take place. An MSW program centers around clinical aspects of social work and is presented to students in multiple manners for their needs to be met. These methods include a Master of Social Work program that is either advanced standing or online.
Specializations in a Master of Social Work
Many of the specializations associated with a Master of Social Work are separated into one of the following:
Clinical practice
Clinical practice is an option for those who are interested in working with groups and on the individual basis. The clinical social worker offers support and counseling to those who are vulnerable through the application of therapy.
In macro social work the social worker concentrates on population issues surrounding advocacy, social justice, policy development efforts, administration, and management.
Advanced generalist
The Master of Social Work can prepare the student to become an advanced generalist by obtaining training in both the macro and clinical social work. The purpose is to have the student feel empowered by creating various interventions for both group and individual levels.
Accreditation Through CSWE
For an MSW program to be accredited through CSWE, many guidelines must be met first. The guidelines outline the curriculum of the program, whether it is the explicit or implicit curriculum and methods used for assessment. An MSW program is accredited, its curriculum needs to include the foundation of social service, human relationship, and social justice.
10 Online Master of Social Work Degrees
1. MSW through the University of Buffalo
The MSW degree through the University of Buffalo is offered online and is considered among the best within the state. The online MSW is accredited by CSWE and provides two options for its online MSW program. The first option is the traditional online route worth 60 credits and an advanced-standing program that is 35 credits. These programs combine perspectives that are trauma-informed and human rights. Prior to starting the MSW program, the student must hold a bachelor's degree.
2. MSW Through Columbia University
The online MSW program from Columbia University is fully online and ranks high among the best online programs for MSW. Plus, its MSW program is also the Ivy League school's only online program to be among the top 5 for online MSW studies. While enrolled, the student can choose among various concentrations online. These concentrations include advanced clinical practice, social enterprise administration, or policy practice.
3. MSW Through Rutgers University
At Rutgers University, students can enjoy the MSW completely online that provides additional studies and a certificate in Violence Against Women and Children. The MSW program is one of the best programs within New Jersey for online programs. The online MSW offered by Rutgers can be both traditional and advanced standing. The advanced standing option is available when a student currently holds a bachelor's degree in social work from a school that is accredited by CSWE. When going the advanced standing method, the student only needs four semesters to obtain their MSW.
4. Advanced Standing MSW Through the University of Arkansas
Through a collaboration with Fulbright Arts/Sciences College, the University of Arkansas provides an advanced standing program for the MSW. Plus, this program is considered one of the best programs within Arkansas to obtain the MSW. All students applying must have their BSW degree and need to enroll full-time. The MSW can be achieved in a year with 39 graduate credits.
5. Online MSW through Indiana University
Through Indiana University's online MSW program, the students achieve an innovative education in social work. Its online MSW is fully accredited through CSWE and provides coursework involving human rights, social justice, core of diversity, generalist theory, adult mental health, social policy, and research. Some concentrations involve tele-behavioral health, military social work, addictions, and foundations of e-social work.
6. Online MSW through Florida State University
The MSW program through Florida State University is offered online and is one of the best within Florida. The online MSW program can be completed through two academic methods. The first is
The online MSW through Florida State University is CSWE accredited and ranked high among other online MSW programs. For current BSW holders, they can study for two years and obtain the MSW. For those who do not have their BSW will need to study for three years to obtain the MSW.
7. MSW through the University of South Florida
Obtaining the MSW online is a simple process through the University of South Florida and is a great option for social workers who are advanced standing. The MSW is available for both full-time and part-time students.
The MSW program is accredited through CSWE and prospective students are required to have their BSW prior to being enrolled.
8. Master's in Social Work through the University of Houston
Through the Graduate Social Work School at the University of Houston, the MSW program is online and is considered one of the best in the state. The graduation requirement involves an MSW candidate to have their bachelor's degree and a minimum of 900 clinical hours in order to obtain the MSW.
A few of the classes that need to be taken include human diversity and development, confronting oppression and injustice, a field practicum, adult mental health, the policy in a social environment, evaluation of practice, and advanced social policy analysis.
9. The MSW through Arizona State University
The MSW through Arizona State University is an online program that requires the student to obtain 60 graduate credits in order to obtain their MSW. The program is accredited through CSWE and involves classes such as social policy and services, diversity and oppression, and macro human behavior and the social environment.
10. Online MSW through USC
The online MSW offered through USCs Peck Social Work School has two MSW programs made up of the advanced standing and traditional methods. Also, both programs are CSWE accredited and prepare the student to become licensed as a Clinical Social Worker. USC offers an advanced standing program that needs a bachelor's degree and 37 credits. USCs traditional online MSW needs 60 semester units to obtain the MSW degree.
Job and Salary Outlook for a Master's of Social Work
The social worker's salary can vary widely because of many circumstances. According to BLS statistics, the average social worker salary is $50,390. This salary is for full-time social workers who may need to work on holidays and weekends. For job outlook for the future, the field of social work is expected to grow by 9% between 2022-2031.
Social Worker Specialties Affect Salary Amount
The field of social work consists of several specialties that can have an impact on the amount a salary is. Below are a few social worker specialties with their current salary:
The Child, Family, and School Social Worker – $54,880
Healthcare Social Workers – $62,311
Mental Health and Substance Abuse Social Worker – $57,800
Steps to Earn a Master's in Social Work
When you have plans to further your education in social work and you currently have your BSW, then you will need to know what steps to take for you to earn your master's in social work. Below, we have the necessary steps so that you can pursue your MSW.
Step 1: Ensure that Social Work is Right for You
It is important to know if social work will be for you or not. You need to contemplate everything involved with obtaining a master's degree in social work. You should understand the reasons why, which could include the following:
You desire a career that has a purpose
You have interacted with social workers before and have an idea about the job
You are empathetic towards others
You wish to help your community
When you can relate to any of the above, then you may enjoy a career as a social worker.
Step 2: Obtain Your Bachelor's in Social Work
Before you pursue a master's degree in social work, you should obtain your bachelor's degree. Although you can obtain a MSW degree without any social work education, it will be a good idea to obtain a bachelor's in social work so that you do not need to obtain as many credits towards graduation.
As you apply for the master's in social work program, you will need to submit all your transcripts during the application process.
Step 3: Score Well on the Graduate Record Exam
Your MSW program may require you to take the Graduate Record Exam, which should be completed prior to applying. Although some MSW programs may not require the GRE score, it is best to have it just in case.
When you take the GRE, it will consist of three areas:
Quantitative and verbal reasoning
Analytical skills
Critical thinking
Step 4: Explore MSW Program Options
With your bachelor's degree in hand, you can now explore your MSW program options. Make sure that you keep the following in mind before you select the MSW program:
Decide on attending full or part-time and this may be based on if you need to work during the day or if you have the program paid with education assistance.
Attend the program in-class or online. Although both in-person and online methods can provide you with a different experience, the option is up to you and the way you prefer to study and schedule your personal life around classes.
Ensure it is accredited through CSWE. Ensuring that the MSW program is accredited is an important aspect of the MSW program and ensures that the student will be fully prepared for a career in social work. Plus, many boards and state licensing agencies prefer that the MSW is accredited before licensing is completed.
Options for Clinical work need to be available for an MSW program. When a clinical social worker option is available, you will be able to pursue your license as a licensed clinical social worker. Being a LCSW allows you to provide mental health services, therapy, and diagnoses.
Take cost into consideration as you choose your MSW program. You also need to consider how long the program will be, the quality, and location. If the cost is too much, then financial aid will be a good option.
Step 5: Submit Your MSW Program Application
Now that you have your ideal MSW program in mind, your application can be submitted. When you submit your application, you will likely need to submit all of your necessary transcripts, test scores, any letters of recommendation, background check, and personal statement.
Once your application is submitted, you will need to wait and hear back from the MSW program to know if you will be accepted to the MSW program.
Sample Curriculum in an MSW Program
Normally, the curriculum concerning an MSW program's coursework will contain the following courses.
Research
Social policy
Substance abuse
Human development
Assessment and diagnosis
Human behavior
Clinical practice
Couple and family therapy
Strategic planning for nonprofit organizations
Master of Social Work (MSW) Program Choices
An MSW program involves many specializations broken down into clinical, macro, and advanced. These three areas will have further specializations specific for the area.
Clinical specializations
Due to so many different needs of the population, this specialization is very broad and normally include:
Military Social Work
Child and Family Welfare Social Work
Psychiatric Social Work
Adult Wellness and Mental Health
Mental Health Care for the Elderly
Trauma and Domestic Abuse
Specializations in Social Services and Community Practice
MSW programs leading to a specialization in social services and community practice will include the following:
Social Entrepreneurship
Social Work Program Development and Evaluation
Social Work Administration and Leadership
Human Rights and Social Justice Advocacy
The Advanced Generalist
Besides the above specializations, the MSW program may involve an option for Advanced Generalist specialty. This option allows the student to choose more than one area of social work. This program option also allows the student to choose the coursework of their electives and specialization. This allows the training and education to be broader in both above specialization areas.
Is a Master of Social Work Degree the Best Option for Me?
When you consider all the above and you currently work in a social services setting, then pursuing your master's in social work will be the best option for you. Not only will you be furthering your education, but you will be able to enjoy the added financial benefits that come along with it.