Master's in Clinical Psychology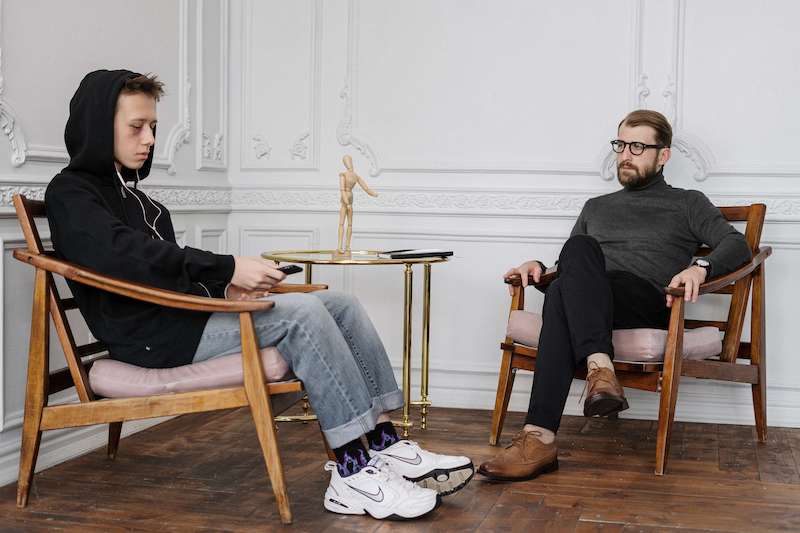 Are you looking for a rewarding career where you can help others and make a good living? Would you prefer to work in a clinical setting? If so, a career in clinical psychology might be the ideal choice. Keep reading and learn what clinical psychology is and what it takes to have a career in clinical psychology.
What is Clinical Psychology?
Clinical psychology is a field that deals with mental and behavioral health issues with families, individuals, couples, and groups. Clinical psychologists provide help and counseling to these individuals. They also provide education, training, consultation, supervision, and research-based practice to individuals and groups. Clinical psychology degrees are part of the broader field of psychology degrees, and many of these can be earned at least mostly online.
Clinical psychology covers multiple diversities, all ages, and various systems. They deal with patients suffering from short-term issues and also those with chronic severe issues.
Clinical psychologists have many duties including:
Assessing, diagnosing, and treating emotional, mental, and behavioral disorders
Interviewing patients
Performing diagnostic tests
Designing behavior modification programs
Providing psychotherapy
Consulting with other health professionals
Although it generally takes a doctoral degree to work as a clinical psychologist, a master's degree in clinical psychology is a great path toward becoming a clinical psychologist.
Entry into a clinical psychology program requires the completion of at least a bachelor's degree, preferably in psychology. Some students complete a bachelor's degree program, gain a few years of work experience, and then apply to the doctoral degree psychology program. A student with a master's degree in clinical psychology may also enter a doctoral degree program.
What Can You Do with a Master's Degree in Clinical Psychology?
Earning a master's degree in psychology can open many doors to interested candidates. While you may need a doctoral degree and licensure to work as a clinical psychologist, a master's degree in psychology is sufficient to find work as an industrial-organizational psychologist, school psychologist, or licensed counselor.
An individual holding a master's degree may work under the supervision of a licensed clinical psychologist as a psychological assistant. Psychological assistants may work in counseling, clinical, or research settings. Many individuals with a master's degree in clinical psychology work in mental health settings.
Psychology is a very diverse field, and psychology jobs are equally as diverse. An individual with a master's degree in psychology may also find work as:
Health Project Coordinator
Research Analyst
Community College Instructor
Social Workers
Family Services Worker
Psychologist (certain types)
Health Services Manager
Human Resource Manager
Health Project Manager
Organizational Consultant
Research Assistant
Social Service Manager
Market Researcher
Master's degree in clinical psychology programs can usually be completed in one to three years, depending on the program and the student's enrollment status. Most master's degree programs have similar admission requirements. These include:
A specific GPA
Personal statement
Must meet GRE scores if required
Letters of recommendation
Must have a bachelor's degree in a related field
10 Interesting Master's in Clinical Psychology Degrees
Clinical psychology master's degree programs are available at several colleges and universities. Some are on-campus; some are online, and some are hybrid. When choosing a program, try to find one that's accredited by the Council for Accreditation of Counseling and Related Educational Programs (CACREP). Here are some examples of ten master's degrees in clinical psychology programs worth checking out.
1. Northwestern University
Northwestern University offers an online Master of Arts in Counseling program aimed aspiring practitioners interested in careers providing mental health counseling in various settings. The program consists of six quarters that includes coursework, internships, and hands-on clinical practicums. Students learn from a curriculum that combines theoretical material with research and case studies. The student can choose the internship locations based on his or her career goals. This flexible program is offered in both full- and part-time options.
2. Capella University
Capella University offers an online Master of Arts in Clinical Psychology program that offers specializations in applied research, forensic psychology, and clinical counseling. A GRE is not required for this program. Capella University offers need-based scholarships to eligible students, and they do not have to be repaid. Students have online academic support 24/7. Capella University also offers doctoral degrees in clinical psychology.
3. Southern New Hampshire University
Southern New Hampshire University offers a Master of Science in Psychology program that is available both online and on campus. The program's focus is on teaching students effective research techniques and to help them develop critical thinking skills. It also emphasizes the importance of understanding why people do what they do. SNHU also offers three other master's in psychology programs with majors in forensic psychology, industrial/organizational psychology, and child and adolescent development psychology. Even with this being an online program, students get many opportunities for interaction with peers and faculty.
4. Pepperdine University
Pepperdine University offers an online Master of Arts in Clinical Psychology program that can be completed in 18 months. Students complete coursework and complete an internship at a location of their choosing. Upon completion of this program, students are qualified to obtain licensing exams and work as licensed professional counselors. Students can choose from four start dates per year. There is no GRE requirement for this program. Applicants with a bachelor degree are not required to have work experience in this field.
5. Northcentral University
Northcentral University offers a 100 percent online Master of Arts in Psychology program designed to teach students to evaluate problems while finding solutions, build strong communication skills and enhance their critical thinking skills. Students are each paired with a faculty member to ensure they get one-on-one attention. There are no residency, GRE, or GMAT requirements. Classes start every week, allowing students to begin the program at their convenience. This program offers two areas of specialization. NCU's psychology department also offers a doctoral degree in psychology as well as several other psychology-based master's degree programs.
6. Cardinal Stritch University
Cardinal Stritch University offers a Master of Arts in Clinical Psychology program that prepares students to become licensed and work as licensed clinical psychologists or to advance their education and pursue a doctoral degree in clinical psychology. The purpose of the curriculum, which combines theory with practice, is to challenge students and teach them all areas of psychology and counseling. In addition to the required coursework, students are also required to complete an internship consisting of 700-1000 hours of fieldwork.
7. California Southern University
California Southern University offers a Master of Science in Psychology that full-time students can complete in two to three years. This 42-credit program is best aimed at students who want to work in fields like pastoral counseling, advanced addiction studies, sport psychology or as a psychology consultant in a business setting. Students can choose a specialization in any of the areas mentioned above. CSU also offers a Master of Arts in Psychology program. The main difference between the two programs is that the MA program prepares students for licensure in their state.
8. Purdue University Global
Purdue University Global offers an online Master of Science in Psychology program that offers four areas of specialization: forensic psychology, additions, industrial/organizational psychology, and general psychology. This program combines psychology with science to prepare the students for careers in various areas of psychology. Online faculty members provide students with extensive hands-on training. Purdue also offers psychology-based post-baccalaureate and graduate certificate programs. Graduates of this program are qualified for high-level jobs in mental health and vocational rehabilitation settings.
9. Bellevue University
Bellevue University offers a Master of Science in Clinical Mental Health Counseling program that prepares students to work as counselors and help people suffering from mental health issues. This 60-credit program is available on campus and online. In addition to completing core courses and psychology courses, students will complete a 100-hour practicum and a 600-hour internship in a mental health setting. Applicants to this program must have a bachelor's degree. Graduates of this program will be prepared to take the national licensing exam and work as a mental health counselor.
10. Indiana Wesleyan University
Indiana Wesleyan University offers a 100 percent online Master of Arts in Psychology with concentrations in industrial/organizational psychology and positive psychology. Students learn to perform research and understand how psychology helps you understand the human mind and why people behave a certain way. IWU also offers certificate, bachelor's and associate degree programs in psychology and mental health. This program prepares students for many careers in psychology and mental settings.
Salary and Job Outlook for Clinical Psychologists
Individuals with a Master's in Clinical Psychology degree are generally qualified for positions that are in demand and pay very well. The U.S. Bureau of Labor Statistics (BLS) reports that clinical psychologists earned annual wages that ranged from $47,850 to $133,890 with the average annual wage at about $81,040 as of May 2021.
Psychologists were also predicted to see a six percent job growth between 2021 and 2031. The increasing need for qualified psychologists has put this position in demand. Below are some average annual wages and possible job growth potential for positions that may be obtained with a Master's in Clinical Psychology.
Human resource manager – $126,230 with six percent job growth
Social workers – $50,390 with nine percent job growth
Social service manager – $74,000 with 12 percent growth
Research analyst – $82,360 with 23 percent job growth
Health services manager – $101,340 with 28 percent job growth
Next Steps
Enrolling in a program that will get you on the path to a career in Clinical Psychology is your next step. Getting a few recommendations for programs is a great idea.