How to Become a Social Worker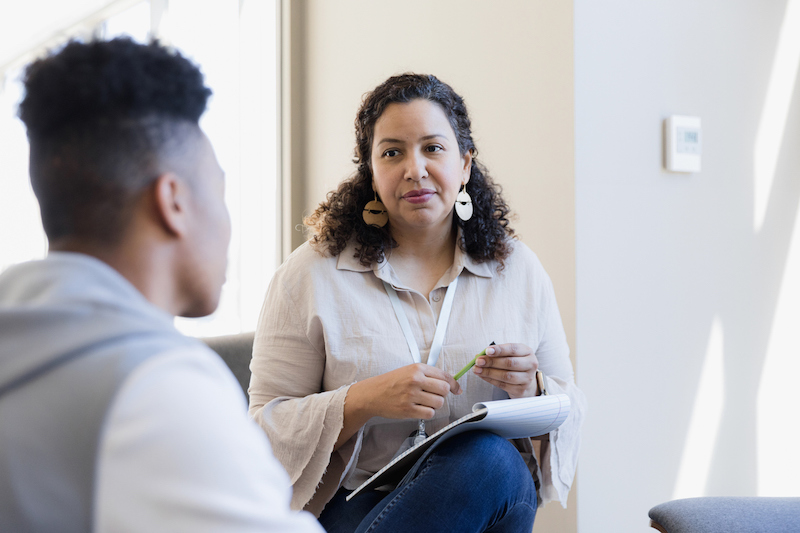 Applying theories of how people get along with each other, how they can overcome problems, and how best to take care of troubled families and individuals is the job of social workers.
People in social worker roles work with individuals and family units who are experiencing problems, or who may be at risk for problems developing.

Social workers may take on roles in:
addiction recovery
injury rehabilitation
post-incarceration counseling and monitoring
the delivery of family and child services
They may also act in other related capacities that help individuals through troubled times and tough situations within the context of a formal support structure.
The distinction between social work and other forms of therapy is sometimes a matter of definition and interpretation, but the term "social work" is more often used to describe people who work within the framework of government programs or non-profit organizations to help people and families with specific categories of needs.
Social work professionals frequently operate out of clinics and medical facilities, where they can meet with patients who have emotional troubles or who need advising on lifestyle concerns.  Social workers are also often found visiting patients such as troubled families or people who are not able to leave their homes to seek professional assistance.
Much of social work is case-driven, and frequently consists of traveling around to meet with groups of people or families struggling with a specific problem or issue.
Social workers may also be found in schools or correctional facilities, working to provide therapy to individuals with specific behavioral or emotional problems.
Getting licensed as a social worker generally requires at least a bachelor's degree in social work, and may come with other requirements as well (or more advanced social work degrees) depending on what state you want to practice in.
Some social work jobs are also available to people with degrees in related areas such as counseling, clinical psychology, or developmental psychology including child psychology.
Numerous certification boards exist for social workers, and different certifications are considered valid depending on where you want to work and what kind of job you are considering, so it is important to research the possibilities carefully using resources such as the Association of Social Work Boards.
Go back to careers in psychology