PsyD vs. PhD: Which One is for Me?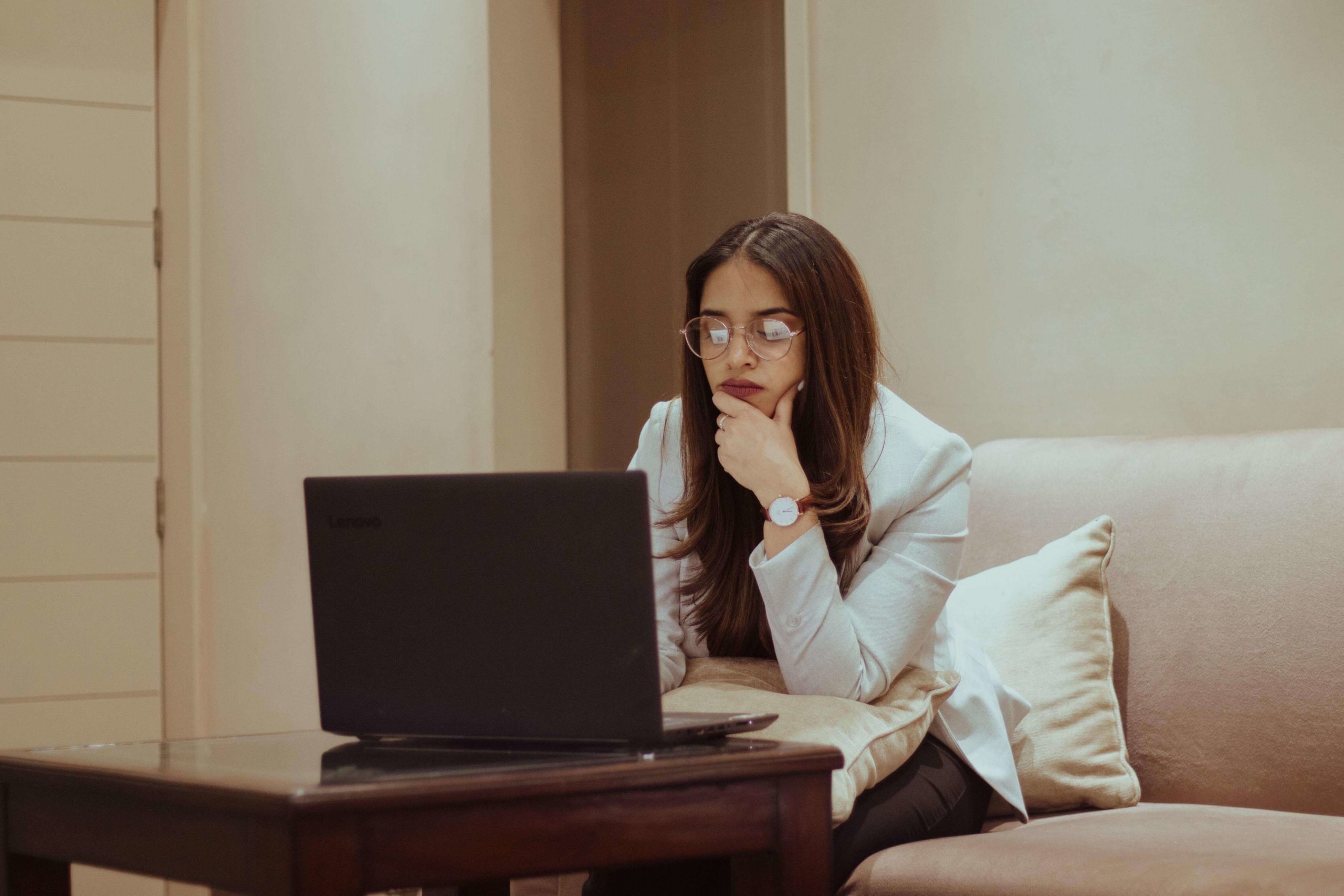 A doctoral degree is the pinnacle of education in the field of psychology. Although some psychology positions require only a master's degree, others require completing a doctoral degree in psychology. Psychology is a field that's attractive for many reasons. It pays well, has good job growth, and puts individuals in a position where they can help people who are going through a rough patch.
Some students choose the doctoral degree because they want to take their education to the highest level. Aspiring psychologists often have the dilemma of choosing a PsyD vs. PhD. How do they differ? Which one is better? Which one best fits your career goals? You'll get all the answers you need right here.
First, let's explain what each degree is:
What is a Ph.D. in Psychology?
The Doctor of Philosophy (Ph.D.) is a doctoral degree and the degree most commonly chosen by someone interested in working in the field of psychology according to the American Psychological Association. Ph.D. degrees are generally offered at both public and private universities.
The Ph.D. degree is ideal for the individual who is interested in working as a licensed psychologist treating patients and also those who may want careers in research or teaching. Forensic psychology, treating patients in a clinical setting, and teaching are just a few of the possibilities available to graduates of a Ph.D. program.
Graduates may also find work counseling in schools, working in health sciences, or consulting in business organizations. The Ph.D. is the ideal degree for students who want to gain more knowledge through data collection, experimentation, and applying analytical and statistical techniques.
Students who want a career in teaching psychology will also find a Ph.D. in psychology a good fit. Research is a big part of the Ph.D. program, and students may be required to complete a dissertation showing their research abilities.
What is a Psy.D.?
The Doctor of Psychology (Psy.D.), came into existence long after the Ph.D. was around and was created as an alternative to the Ph.D. The Psy.D. is aimed at students who are interested in working as a psychologist with less emphasis on research. The Psy.D. can be found in professional schools of psychology or independent graduate schools.
This program is aimed at preparing students for jobs where they can apply their knowledge of psychology into services for people, couples, organizations, and various groups. Students in a Psy.D. program are typically required to write a dissertation or thesis. They may also be required to demonstrate the ways psychological research can be applied to human behavior using qualitative or quantitative methods.
Similarities and Differences between a Ph.D. and Psy.D.
When choosing between the Ph.D. and the Psy.D., it's important to understand that one is not necessarily better than the other. On an individual basis, one might be a better fit than the other based on the individual's career goals. When choosing a doctoral program, each student should pay close attention to the courses that are offered in each one so he or she will have the education that matches what they'll need for the career they want to pursue. The PsyD vs. PhD dilemma may be much easier to solve if a student actually knows the similarities and differences of both degrees.
Similarity
Both the Ph.D. and the Psy.D. will prepare a student to obtain the certification required to become a licensed psychologist. They will both prepare the student to take the licensing examination.
Difference
However, the Ph.D. is geared towards students who are interested in research, academia, and working in clinical practice, while the Psy.D. is for students who want to work with patients in a hands-on manner without having to deal with performing research or teaching.
Difference
The Psy.D. is mainly for students who want to become licensed psychologists and work directly with patients in a clinical setting. The Ph.D., on the other hand, offers many more career options, including teaching, forensic psychology, scientific researcher, teacher, and clinical practice in a clinical setting.
Difference
Because the Ph.D. is a competitive program, the Psy.D. degree program can be completed much quicker.
Similarity
The Ph.D. and the Psy.D. have very similar admission requirements.
Difference
The Psy.D. program has fewer statistics and research courses than the Ph.D.
Difference
The biggest difference between the two degrees is in the acceptance rate. The acceptance rate for the Ph.D. is 10-15 percent while the acceptance rate for the Psy.D. is around 40 percent. This is a big reason why the Psy.D. can be completed more quickly. The Psy.D. program can be completed in four to six years, while the Ph.D. program takes five to eight years to finish.
Similarity
Students in the Psy.D. program may be required to complete a dissertation, but it's mandatory in the Ph.D. program.
Similarity
Both programs require students to complete an APA-approved internship.
Difference
Students in the Ph.D. program often get their tuition waived and also get assistance in the form of a stipend to help with teaching and research. Although students in the Psy.D. program may receive assistance, this is generally not the case.
Similarity
Admission Requirements
Although there may be some minor differences in the admission requirements for the Ph.D. degree and the Psy.D., they are actually very similar and include the following.
Must have a master's degree.
A bachelor's degree may be acceptable if the applicant has extensive work experience.
Must provide the school with a writing sample along with transcripts from all colleges and universities attended by the student.
Must have a GPA of at least 3.0.
Must have three to five letters of recommendation.
Must present a personal statement of intent.
Must provide samples of academic research papers completed in the past.
Must take and pass the Graduate Records Examination (GRE) or an equivalent exam.
Must show proof of health insurance and current immunizations.
Must submit an interview and take a comprehensive qualifying examination.
Ph.D. and Psy.D. programs are both very competitive in nature, so students are advised to apply as early as possible and complete the admission requirements quickly. GPA scores are very important for admission to both programs. Many colleges offer psychology doctoral degrees online, but currently, the APA does not accredit online-only doctoral programs, so you will need to find one that is hybrid (both online and in-person) in order to have a fully accredited program.
Coursework
The coursework in a doctoral degree program may be quite similar in both the Ph.D. program and the Psy.D. program, with slight variances depending on the type of psychology you are looking to work in. For instance, school psychologist students will take courses in psychology and education because their line of work will require knowledge of those two areas.
Psychology doctoral students also spend a lot of time performing research and writing dissertations based on their research findings. Students can also choose courses that coincide with any area of concentration they choose to take. Other course topics found in a psychology program include:
Ethical and Legal Issues in Psychology
Dissertation Research
Statistics and Research Techniques
Developmental Psychology
Human Growth and Development
Behavioral Neuroscience
Clinical Psychology
Job Prospects and Salary
Job prospects and salary potential are very good for graduates of psychology doctoral degree programs. The U.S. Bureau of Labor Statistics (BLS) predicts that licensed psychologists could expect job growth of three percent between 2019 and 2029. While this percent may not seem large, it equates to about 5,700 new psychologists created by 2029.
The increasing number of people choosing to see psychologists as well as the number of students seeing psychologists keeps these professionals in demand. Job growth also varies by the type of psychologist as does wage potential. Some types of psychologists may experience higher job growth.
Although applicants may find work with a master's degree, some types of psychologists require a doctoral degree. Psychologists with a doctoral degree typically see better career opportunities and earn better wages. Here are the average yearly salaries nationwide for a few different types of psychologists as well as the lowest and highest wages these professionals earn across the nation according to a May 2020 wage report by the BLS.
| | |
| --- | --- |
| Types of Psychologists | Wages |
| Clinical, Counseling, and School Psychologists | $46,410 to $138,550 with the average wage $79,820 |
| Industrial-Organizational Psychologists | $57,440 to $192,800 with the average wage $96,270 |
| Psychologists in all other categories | $44,500 to $133,470 with the average wages of $105,780 |
| Psychology Teachers | $41,480 to $155,800 with an average wage of $78,180 |
The wages psychologists earn vary by not just your degree level but also your experience, your employer and the location where you work. Of these factors, location plays a big part in wage determination. Wages can vary substantially from one state to another.
Highest and Lowest Wages by Location
Clinical, Counseling and School Psychologists earn the highest wages in California where the wages were $115,830. These professionals earned the lowest wage of $55,000 in West Virginia.
Industrial-Organizational Psychologists earned the highest wages in California where the wages were $ 119,100. I/O psychologists working in Texas earned the lowest wages of $59,160.
Psychologists, all other, earned the highest wages in California where the average wages were $124,910. These same psychologists in West Virginia earned the lowest wage of $37,430.
Psychology teachers earn the highest wages in California where the average mean wages were $121,110. Psychology teachers in Oklahoma earned the lowest wage of $56,080.
Earning a terminal degree in the field of psychology is the ultimate reward for years of education and training.