Associates Degree in Psychology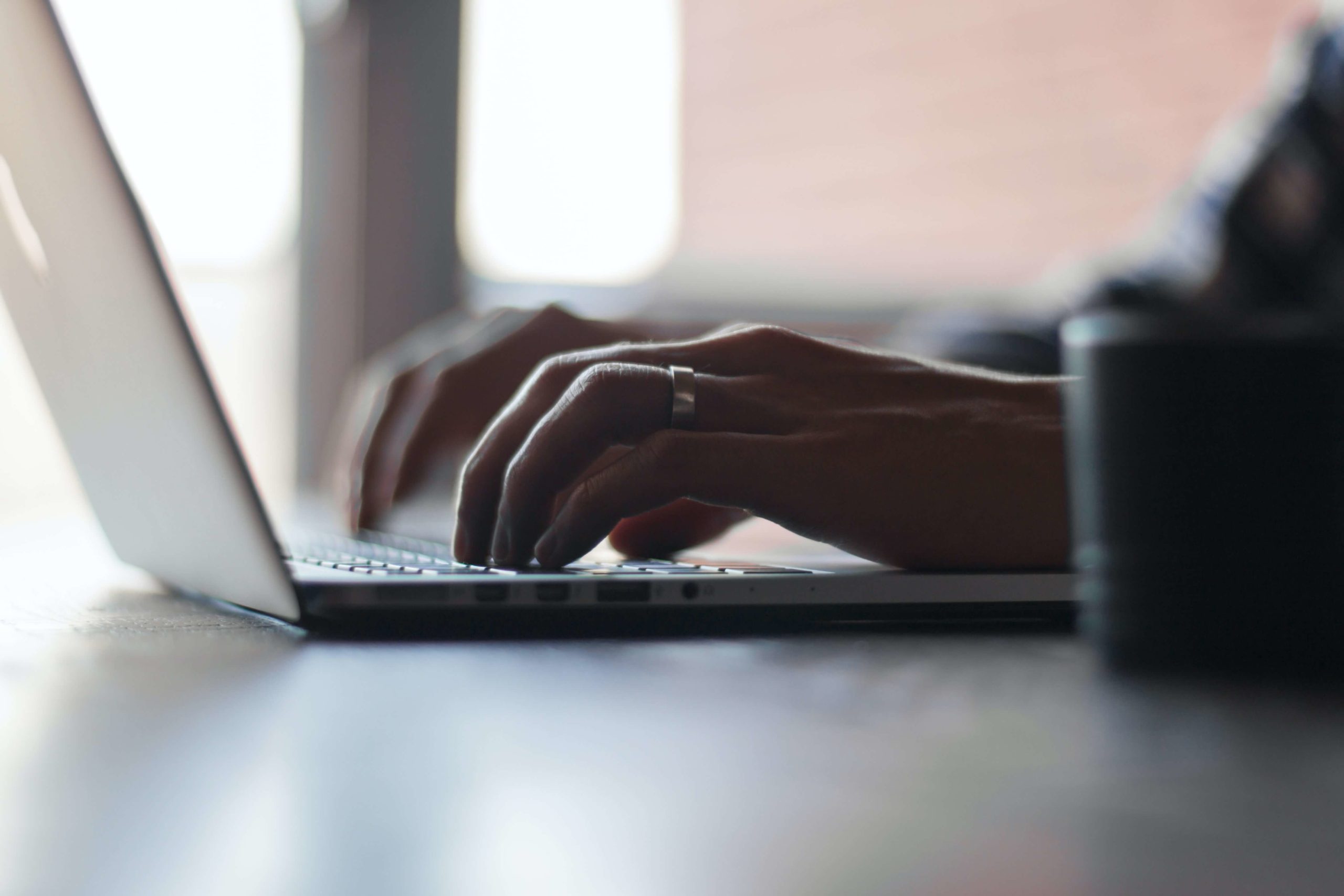 An Associate's Degree in Psychology is a great entry point to a growing field that offers many career possibilities. Working as a licensed psychologist may require a master's degree, but that does not mean earning an associate's degree in psychology is meaningless. Quite the contrary. Earning an associate's degree in psychology can reap you many benefits.
Is an Associate's in Psychology Right for You?
If you have an interest in psychology or how the human mind works but don't wish to spend many years in college, an Associate of Arts in Psychology or AA in Psychology may be a perfect choice. It won't qualify you for a psychologist position, but it will give you a foundation and understanding of what psychology is all about.
It also helps you complete the prerequisite and general education courses you'll need if you should decide to pursue a bachelor's or graduate degree in psychology. It's not uncommon for a student to earn an associate degree and then advance to a higher psychology degree once he or she discovers how much the individual enjoys working in a psychology field.
One of the best things about the associate's degree in psychology is that it typically only takes two years to complete. With many colleges offering the associate's degree in psychology through distance learning, it's possible to complete the program in even less time. Earning the associate degree online offers many students the opportunity to work in a psychology or related field and gain experience in that field. Choosing or not choosing the associate's in psychology depends a lot on your career goals and how long you want to be in college.
Pros and Cons of an AA in Psychology
As is the case with all psychology degree levels, there are both advantages and disadvantages to earning the associate's degree in psychology. Often, the best way to decide is through a list of pros and cons. Here are some of the most common pros and cons of earning the A.A. in Psychology:
Pros
The AA in Psychology is only a two-year program, which means you won't be spending so much time in college.
If the program is online, you can continue to work and earn the degree at the same time.
Because tuition is based on credits, the tuition for an AA in psychology is cheaper than higher-level degrees.
Because it's only a two-year degree, graduates can enter the workforce much quicker.
The program requires internships, which provide hands-on training that can be used on the job or for credits in a bachelor's or master's degree psychology program.
The AA in Psychology is a flexible degree that helps the student complete general education and psychology courses that can be used if advancing their education. This can be time-saving and convenient if your actual goal is earning a bachelor's degree at a later date.
Cons
Although the AA in psychology program does include general education courses, the student doesn't get a lot of psychology-related training.
There are fewer job opportunities in the psychology field with an associate degree.
The AA in psychology program doesn't offer the various areas of concentration found in the bachelor's or graduate degree in psychology.
The potential to earn high wages is not as great as it is with an advanced degree.
Associate degree programs are generally offered at community colleges, which often have courses that are not transferable to a high-level degree program.
Admission Requirements for an AA in Psychology
Entering into an AA in psychology program requires completion of certain admission requirements. While these requirements may vary by school or program, they're usually quite simple. Most schools require completion of the following admission requirements.
Applicant must have a high school diploma or a GED.
Applicant must provide a written personal statement on intent, which describes why the student wishes to pursue this degree and what he or she intends on doing with the degree after graduation.
Applicant must provide high school transcripts to give the college an idea of how the student performs academically.
Applicant must provide the school with scores of standardized tests like ACT or SAT.
Applicant shall provide the school with professional and/or personal letters of recommendation.
Proof of current immunizations must be provided.
Coursework for an Associate's Degree in Psychology
An Associate of Arts in Psychology is a two-year program that requires completion of 60-65 credits. These credits are earned by successfully completing general education courses, core courses, and both introductory and advanced psychology courses. Some programs also require the student to complete a practicum or internship to obtain hands-on training. This requirement can vary from school to school.
Students in the associate's degree in psychology program typically have these types of courses.
Human Psychological Development
Social Influence
History of Psychology
Sensor Perception
The Learning Process
Psychology of Personality
Psychological Disorders
Personality Types and Theories
Abnormal, Social and Educational Psychology
Some of the general education courses the student may need to complete include math, statistics, science, lab sciences, humanities, arts, history, and a foreign language. If a student knows that he or she will be enrolling in a bachelor's degree in psychology program in the near future, the student will be required to take certain classes in the associate degree program. Completing these courses in the associate degree program can decrease the time it will take the student to complete a bachelor's degree program.
What Can I Do with an AA in Psychology?
While earning an AA in psychology will not put you in a position to apply for a psychologist position, it will benefit you in other ways. In addition to providing a solid foundation for entry into an undergraduate program, it also provides you with the knowledge and qualifications for many other jobs and careers. Here are some jobs that are possible with an AA in psychology. Also listed is the average annual wage nationwide and the predicted job growth according to a May 2019 report by the U.S. Bureau of Labor Statistics (BLS).
Psychiatric Technician or Aide – Also called mental health technicians, psychiatric technicians or aides help care for patients with developmental disabilities or mental illness and assist psychiatrists with their work. They earn an average annual wage of $38080 with wages ranging from $24,960 to $59,020. They are projected to see job growth of 12 percent between 2019 and 2029.
Social and Human Services Assistants – Social and human services assistants assist social workers in providing client services such as support for families in various areas including social work, rehabilitation, and psychology. These professions earn an average annual wage of $35,060 with wages ranging from $23,750 to $54,230. Job growth of 17 percent is expected for these workers between 2019 and 2029.
Teacher's Assistant or Aide – Teacher assistants work with licensed teachers providing students with extra help and instructions. Teacher assistants earned an average annual wage of $27,950 with wages ranging from $18,460 to $39,780. The BLS predicts a four percent job growth for teacher's assistants during the decade of 2019-2029.
Research Assistant – These professionals assist in gathering data in social science research or laboratories. They may need some experience along with the associate's degree depending on the job and employer. Research assistants earn an average annual wage of $53,560 with wages ranging from $31,090 to $81,280. Job growth of five percent is expected for these workers through 2029.
Correctional Officers and Jailers – These professionals oversee and supervise people who are in jail or prison. Correctional officers earn an annual wage of $52,340 with wages ranging between $32,830 and $81,940. Despite the constant need for correctional officers to keep prisons orderly and safe, there is actually a seven percent decline in job opportunities from 2019-2029.
Substance Abuse, Mental Health and Behavior Disorder Counselors – These highly trained professionals advise and provide treatment to people suffering from various disorders, including alcoholism, substance abuse, behavioral problems, and mental health issues. They earn an average annual wage of $46,240 with wages ranging from $29,520 to $76,080. The BLS predicts job growth of 25 percent for these counselors between 2019 and 2029.
Family Advocate – Family Advocates provide counseling and support for people or families who are affected by the results of traumas, such as abduction, alcoholism, drug abuse and violent or sexual abuse. These professionals earn an average wage of $32,864 with wages ranging from $27,000 to $46,000. Family advocates are expected to experience a 12 percent in job growth during the 2019-2029 decade.
It's important to realize that wages, in particular, can vary by various factors. These factors include work experience, degree level, certifications, employer, and location. Location can play a big part in determining wages. A family advocate, for example, will typically earn more money in a large city than in a small town.
The wages also vary from state to state. A perfect example of this can be found with the psychiatric technician. The highest wages for psychiatric technicians can be found in California where the average annual wage is $58,400. The lowest paying state for this profession is West Virginia where the average annual wage is $23,270.
However, wherever you live or work, earning an associate's degree in psychology can be the start of an exciting career not just in the psychology world but many other fields as well.