Become a School Psychologist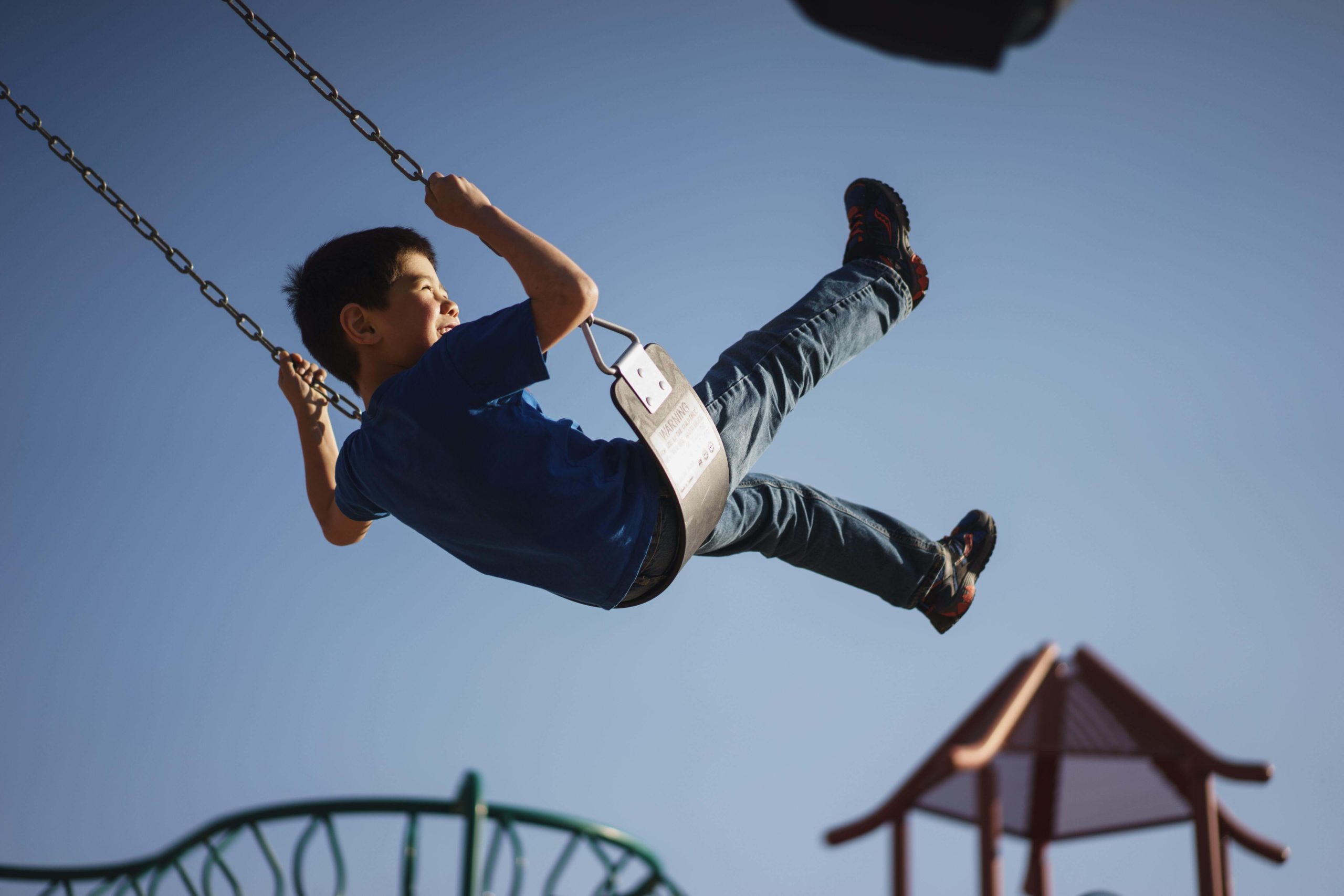 Becoming a school psychologist is an educational path that leads to a rewarding career working with children in a school setting. Students of today have many mental health and academic concerns, and school psychologists have become a valuable commodity that is very much in demand. School psychology is also a career that many individuals want to obtain. The first step towards reaching that goal is learning what it takes to become a school psychologist.
Steps to Become a School Psychologist
Becoming a school psychologist involves a process of different steps.
Step One: Earn the Required Degree
Aspiring school psychologists will need at least a master's degree in psychology. This generally involves completing at least 60 credits. Many schools recommend the individual first earn a bachelor's degree in psychology. After earning the bachelor's degree, the student will pursue a master's degree. The program includes psychology courses such as:
Psychology of Learning
Behavioral Analysis
Behavioral Principles of Learning
Early Childhood Development
Legal and Ethical Policy and Laws
Research Methods
Instructional Intervention
In addition to completing the coursework, students must also complete several practicum courses and supervised internships. The hours the student must spend in the internships typically vary by state. From beginning to end, students can expect to spend at least six years in college.
Step Two: Obtain Licensure
After completing the educational requirements for school psychologists, the candidate must obtain state and national certification to obtain licensure. State requirements vary, but most states require the candidate to complete at least 1,200 hours of supervised work. Many states also require passing scores on the Praxis, which is a school psychologist exam.
Step Three: Find Work as a School Psychologist
After earning the degree and being licensed, the school psychologist can join the workforce. Although many school psychologists work in universities, private schools, student wellness centers, and research settings, more than 80 percent of them work in public schools. Many school psychology students begin looking for jobs while in their last semester.
Step Four: Maintain Certification
Working as a school psychologist requires not just being certified but also maintaining certifications. The requirements for maintaining certification vary by state. Some have few or no requirements while others require the school psychologist to complete continuing education courses every couple of years.
Choose a Specialty
In addition to completing the educational requirements, the individual can also choose to specialize in certain areas of concentration. Psychology programs generally offer several areas of specialization.
Counseling Psychology
Clinical Psychology
Educational Psychology
Cognitive Psychology
Developmental Psychology
Health Psychology
Forensic Psychology
Students focusing on school psychology rather than just psychology, in general, may choose to specialize in specific areas of concentration relating to school psychology. Some areas of concentrations school psychology students may choose from include:
Special Education Assessment
Preventative and Responsive Services
Student Intervention
Consultation and Counseling Services
Applied Behavioral Analysis
Child and Adolescent Development
School Psychology
The area of specialization offered in a school psychology program may vary from one program to the next. Students interested in completing a school psychology program should research different schools and programs to find the one that best meets their career goals.
Education and Training
Although you may find some school psychology positions that only require a master's degree in school psychology, a great number of them require an advanced degree such as the Doctor of Psychology (Psy.D,) or the Education Specialist Degree (Ed.S,)according to the U.S. Bureau of Labor Statistics (BLS). Candidates who wish to work in private practice as school psychologists are also required to have a doctoral degree according to the American Psychological Association.
School psychology programs include the study of psychology and education because school psychology work involves mental health issues and education. Many colleges offer school psychology programs online or as hybrid programs. Students taking online programs must arrange to complete the required internships or enroll in a program that is hybrid – part online, part in person.
Psychologist Licensing
Licensure is a vital part of becoming a school psychologist because licensure is required in all the states according to the BLS. After completing your required degree program, students must become certified and licensed. The National Association of School Psychologists (NASP) is the only professional organization that can certify school psychologists.
Before the candidate can be eligible to take the NASP exam for licensure, he or she must meet the following requirements.
Show proof of completed school psychologist degree program.
Must have completed 1,200 hours of supervised internships.
Must have completed a certain number of supervised practicum courses in the field or in a laboratory.
Applicant must have a score of at least 147 on the Praxis School Psychologist exam.
Once the candidate has passed the NASP certification exam, he or she has earned the Nationally Certified School Psychologist credential. Certification is usually valid for three years. The school psychologist must complete 75 hours of continuing education courses.
In addition to obtaining national certification, the school psychologist must satisfy the requirements for the state in which he or she plans to work. Candidates should check with their state licensing board to be sure they meet all the requirements. Requirements are different in each state. Oregon, for instance, offers three types of school psychologist certifications according to Oregon.gov.
Preliminary School Psychologist – This three-year license is for educators who hold a master's degree in psychology and have completed a school psychology program.
Professional School Psychologist – This five-year license is for school psychologists who have completed the advanced school psychology preparation program and have a sufficient number of experience hours.
Reciprocal School Psychologist – This 18-month licensure is for school psychologists from out of state.
Once again, it's vital that the aspiring school psychologist be knowledgeable of the requirements for the state he or she wishes to work. State requirements may also vary by jurisdiction. The requirements for recertification may also vary by state.
Job Outlook for School Psychologists
The job outlook and salary for school psychologists is very promising. The demand for school psychologists to work in not just schools but also mental health centers, social service agencies, and hospitals will continue to grow more and more. The BLS predicts that school psychologists should see job growth of three percent between 2019 and 2029.
As of May 2020, approximately 111,320 clinical, counseling, and school psychologists were employed in the U.S. With the projected job growth, about 5,300 new school psychologist jobs should be created by 2029.
The wage potential for school psychologists is also very good. These professionals earned an average annual wage of $79,820 according to a May 2020 BLS report. The wages ranged from $46,410 to $138,550. The average hourly rate was $42.92. Factors such as degree level, experience, certifications, employer, and geographic area all contribute to determining the wage.
School psychologist wages can really vary from state to state. Below are the five states where school psychologists earn the highest average annual wages followed by the five states where they make the lowest average annual wages. This is a real indicator of how wages differ from one state to the next.
Highest paying states for School Psychologists
| | |
| --- | --- |
| California | $115,830 |
| Hawaii | $110,780 |
| Louisiana | $109,180 |
| Oregon | $108,000 |
| District of Columbia | $106,920 |
Lowest paying states for School Psychologists
| | |
| --- | --- |
| West Virginia | $55,000 |
| Alabama | $61,000 |
| Arkansas | $62,640 |
| Montana | $64,560 |
| Idaho | $65,660 |
The employment of school psychologists also varies from state to state. The state with the highest number of school psychologists is California, which employed 17,210 as of May 2020. The state of Wyoming reported the lowest number of school psychologists with only 200 employed.
Psychologist Soft Skills
The basic requirements for becoming a school psychologist are completing the educational degree program and obtaining licensure for the state in which the individual wishes to work. Although satisfying these requirements will allow the individual to become a school psychologist, it takes more than just these requirements to be a school psychologist.
In order for the candidate to be a good school psychologist, he or she must also possess the following soft skills.
Communications Skills – Possessing good communication skills is vital to the role of a school psychologist because communication is such a big part of the process between the psychologist and student. The better the communication skills the school psychologist has, the more comfortable the student will be during the therapy session.
Ethics – Having good ethics is important because it will make the student feel safe knowing the psychologist will keep things confidential and not be manipulated or swayed by others.
Patience – Patience is another important skill for school psychologists. Students are not always comfortable talking with a stranger, especially if that stranger is a psychologist. Having good patience will allow the psychologist to wait for the student to open up freely.
Interpersonal Skills – A school psychologist who possesses good interpersonal skills will be able to comfortably speak not just with the student but also the parents, teachers, and any other individuals that may need to be part of the therapy.
Open–mindedness – Every patient or student is different and unique. School psychologists will counsel and treat a variety of students and must be open-minded enough to understand them and be able to treat them as individuals.
Research Skills – Psychology involves a lot of research so the school psychologist must be able and willing to research things that are necessary for successful treatment.
Critical Thinking Skills – Good critical thinking skills are important because they will determine how well the school psychologist can deal with a variety of students who all have different issues.
Problem–solving Skills – Working with a variety of students all having different issues requires that school psychologists be able to solve the problems.
Next Steps
Getting started as a school psychologist may seem intimidating if you feel you have a long way to go but getting on the right path is easier than you think. Start with your undergraduate degree (either an AA or a BA in Psychology) and you will be amazed at how the time flies.
Go back to psychology careers