How to Become a Hospice Nurse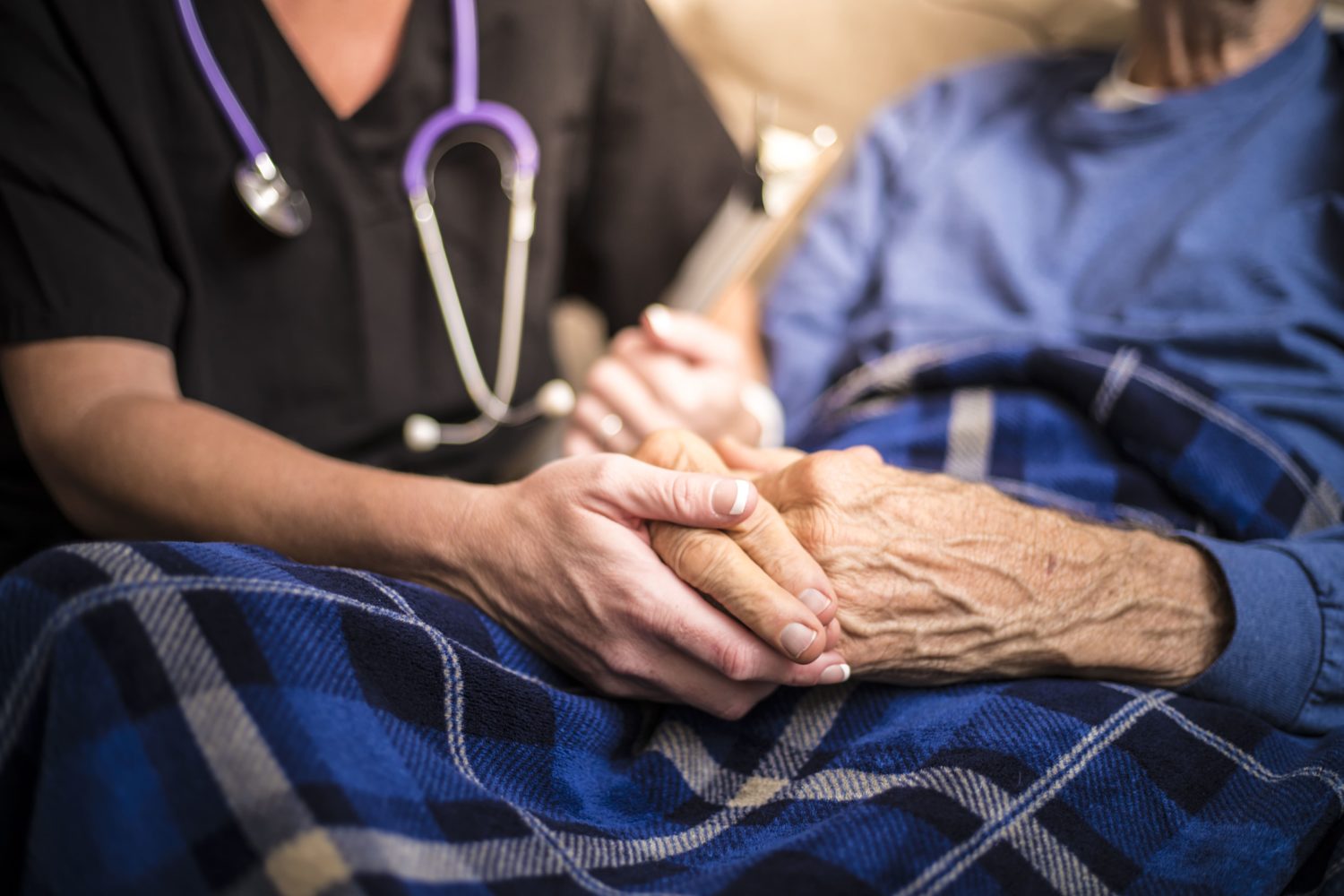 If you are a nurse or would like to become a nurse, congratulations! Nursing is one of the most fulfilling and rewarding careers where you can be a part of helping restore health to those who are ill or being there in their time of illness. Most of the time, the goal of a nurse is to help while the patient is ill with the goal being to get them to a healthy status again.
Sometimes, however, the illness is so severe that the patient is past any hope of recovery. In this case, the goal is to make the patient as comfortable as possible to manage their pain and make their last days peaceful.
Terminally ill patients require a great deal of daily care and maintenance. They often cannot take care of their own needs including hygiene needs and basic care, so the hospice nurse will be there to assist with these details. Also, they offer emotional support at a time when it is most needed both for the families and the patients.
What is a Hospice Nurse?
Hospice nurses fill the need to have a nurse present with terminally ill patients who are in their final days. This is a difficult task for some, and not everyone is cut out to be a hospice nurse. But if you want to be an important part of a person's end-of-life health care, being a hospice nurse is a great career.

Hospice nurses can be found working in a variety of settings including hospitals, healthcare facilities, and assisted living facilities. More often, though, hospice nurses work in people's private homes where a terminally ill patient is kept. Your job as a hospice nurse is to be a support, offer medication, pain management, and empathy to a dying patient and their families.
Sometimes a hospice nurse is the brightest point of light to people who are terminally ill and who need a caring hand at their end-of-life situation.
Education Needed for this Career
The education background needed for a career as a hospice nurse is a BSN (Bachelor of Science in Nursing) degree. This will prepare you for the licensure test required to become a nurse. That's the first step. Once you have received your credentials, you should begin to get experience with healthcare in a clinical setting. If you wish to become a hospice nurse, you should focus on getting experience that deals with end-of-life healthcare management.
Courses that would be relevant to hospice care might include psychology classes dealing with death and dying as well as empathy for families, and similar coursework.
In addition to a BSN, you will be required to complete up to 500 hours of clinical practice in a hospice setting over a 12-month period.
Day in the Life of a Hospice Nurse
A hospice nurse may be employed in a variety of settings, but you are most likely to be employed as a CHPNA (Certified Hospice and Palliative Nursing Assistant) or Certified Hospice and Palliative Licensed Nurse (CHPLN). These positions allow you to work with terminally ill patients and maintain their quality of life as much as possible in their final days. Pain management is a large part of this position. In addition to helping patients be as comfortable as possible, you may be assisting family members to manage details that apply to a dying loved one.
Hospice nurses need to have a RN license in their state of residence, and they have to have passed the nursing exam such as the HPCC CHPNA® Examination for hospice nurses. Additionally, before working, they must have two years' experience in related care settings and hold an unrestricted care license which means they may work in any environment.
These highly specialized nurses must be able to communicate with a variety of different people including medical technicians, CNAs (certified nursing assistants), patients, patients' families, and doctors to carry out the hospice situation effectively.
Traits and Qualities of Hospice Nurses
Hospice nurses are caring people who give of themselves to make people more comfortable in their time of need. There is no time more important than at the end of life when it comes to providing support. The hospice nurse does that for both the patient and the family. Hospice nurses have to be caring, but they must also be able to be professional and not get too emotionally involved with patients who will inevitably pass away.
Some of the traits of a good hospice nurse might include the following:
Excellent communications skills
Caring and sincere heart
Patience and loyalty to patient needs
Empathy and support characteristics
Flexibility
All of the above characteristics are important to the success of a hospice nurse. You never know what the day will bring so it is important to remain flexible, to be a great communicator, and show empathy and support at all times for patients and their families. If you think you have these traits and characteristics and the ability to work in a variety of environments, being a hospice care nurse is a good choice for you. If you need more stability in your environment or other factors, you may want to focus instead on careers in a more traditional facility.
Career and Salary Outlook

Payscale.com reports that Certified Hospice and Palliative Nurses make an hourly wage between $11.35 to $17.53 or $58,000 annually. Some hospice nurses make up to $82,023 per year. Advanced Certified Hospice nurses make an average salary of $96,126 annually. If you get the advanced certification, you will be able to make more salary than if you just go through the basic training.
Getting your master's degree in nursing may also increase your chances of securing stable employment as a hospice nurse. You can also become a hospice nurse manager with the increased education in this area.
The Future for Hospice Care Nurses
The future for hospice nurses looks good as there will continue to be a need for terminal care nurses and nursing assistants to help patients in their final days and weeks of life. Once a diagnosis of a terminal illness has been given, and hospitals have done all they can for the person, they may opt to spend their final days at home. This is where hospice nurses come in and help patients die with dignity and live as independently as possible until their death.
It is expected that the trend for hospice nurses will continue into the near future so, with the proper education and training, you should be able to find employment as a hospice nurse in a variety of healthcare facilities including nursing homes, patients' homes, and hospitals, to name a few.
Other Career Opportunities
If you wish to advance in your career once you are established as a hospice nurse, you can apply for a senior nursing professional position on the hospice team. CPNs are responsible for providing the education, help, and supervision needed by the other nursing staff. These top nurses provide training and assistance to other nurses as well as doing their job as a hospice nurse.
Licensing Requirements
Visit the state nursing license site to learn more about your state regarding the licensure requirements for nursing in your state. The most basic requirement for a hospice nurse is to have a nursing license in your state of residence plus relevant experience that deals with terminally ill patients.
Hospice nurses who have advanced degrees or a higher level of experience in the field can command more pay than those who are just out of college with a bachelor's degree in Nursing. The Bachelor's degree should serve as a basic training route with the master's being a door to higher levels of opportunities based on your continued training and experience as a hospice care nurse.
If you have a desire to help people, be there when they need you, and be a light in a dark tunnel, hospice care nursing positions are available and waiting for you. The first step is always the hardest. Start today by searching for nurses' training schools in your state or online that fulfill the nursing licensure requirements.
There's never a better time to start than today.
Resources:
Bureau of Labor Statistics: http://bls.gov