How to Become a U.S. Marshal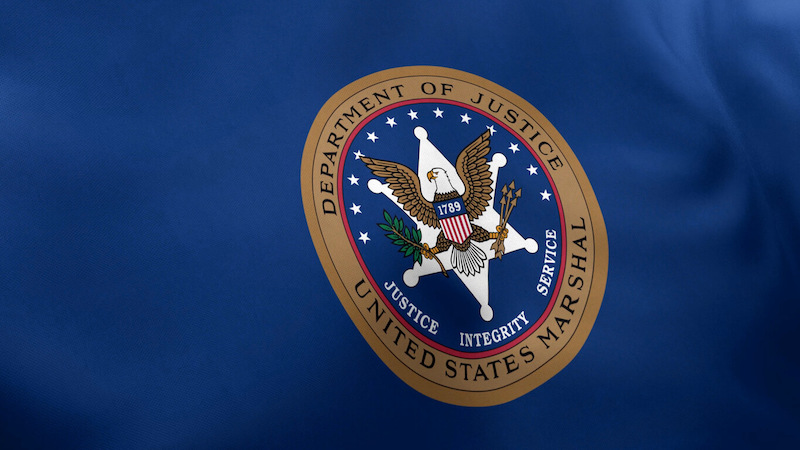 The U.S. Marshals Service was established in 1789 to service the federal court system. They have the greatest arrest power of any federal law enforcement official. They operate in a variety of federal law enforcement circumstances. The U.S. Marshals Service hires detention enforcement officers, deputy marshals, and support workers annually. The unit advertises job openings on its website. This article explains what U.S. Marshals do, how to become a U.S. Marshal, and their compensation and career prospects.
Career Description, Common Tasks, and Duties
U.S. Marshals offer a variety of services. They protect government witnesses while transporting federal detainees to and from jail and court. They also guard federal judges and supervise assets confiscated in criminal operations. U.S. Marshals help other agencies in capturing dangerous criminals and arresting fugitives with federal offenses. U.S. Marshals apprehend an average of 347 offenders daily.
U.S. Marshals may also take up tactical tasks both inside the United States and overseas. Agents of the United States Marshals Service are given the authority to cross jurisdictional boundaries. Furthermore, unlike other US law enforcement officers or K9 officers, they may be given the arrest powers to capture fugitives in foreign countries. Additionally, the United States Marshals Service runs an Asset Forfeiture Program. It confiscates, maintains, and sells assets linked to federally prosecuted criminal organizations.
It should be noted that federal air marshals work for the (TSA) Transportation Security Administration, not the U.S. Marshals Service.
Steps for Becoming a United States Marshal
1. Earn a degree
Most applicants for the position of federal marshal must have a bachelor's degree in an area such as criminology, criminal justice, or law enforcement, in addition to one year of specialized expertise. Applicants must also have an adequate mix of experience and education equivalent to the GL-07 level,
2. Meet the specific application criteria
There are other criteria for becoming a U.S. Marshal. Candidates for U.S. Marshal must be US citizens aged 21 to 36. However, the higher age restriction may be relaxed if the applicant is a United States veteran or is already engaged in law enforcement. A good applicant has four years' experience or more in command-level management experience in law enforcement. They should have prior expertise coordinating law enforcement officers' work, ideally including relationships between several agencies. Candidates must be in top physical shape. They should anticipate a background investigation and a polygraph test if the applicant's reputation and character are considered.
3. Fulfill physical requirements
All candidates must also fulfill medical requirements, such as having 20/200 uncorrected eyesight in both eyes. They should have at least 20/40 near vision (either uncorrected or corrected). All candidates are also required to take a hearing test. Candidates with medical issues like heart disease, hypertension, or diabetes may be excluded.
4. Get a presidential appointment
Each of the 94 federal court districts in the United States has one U.S. Marshal. The process of becoming a U.S. Marshal is distinctive in that the President appoints marshals. An applicant who satisfies the above-mentioned requirements must be recommended by a senior Congress member from the state where the position for the office of U.S. Marshal was declared vacant. This suggestion is then presented to the President. If the nominee is approved, it is sent to Senate Judiciary Committee. If the Committee agrees with the appointment, it will head to the US Senate for confirmation. The President must officially appoint the applicant if the confirmation vote is favorable. The nomination may be voted down at any point throughout the process. The referral and appointment procedure normally lasts two to six months.
How to Become a U.S. Marshal
Before commencing their jobs, U.S. Marshals must complete several physical and educational qualifications. These specialists must retain their cool under pressure and think promptly when difficulties emerge. If you are interested in how to become a U.S. Marshal, below are the steps you need to take.
Have a Minimum Level of Education and Experience
To become a United States marshal, first, get a bachelor's degree in a field like law enforcement or criminal justice. This level of training demonstrates that you have acquired the skills and information required to be an effective United States marshal. If you fail to maintain a GPA of 3.0 or above during your undergraduate education, you should consider attending graduate school for a year.
You can also earn experience and education if you do not obtain your bachelor's degree. Professionals seeking to become United States marshals usually complete three years of college coursework followed by a minimum of one year of active practice.
Comply With the Minimum Physical Criteria
A potential U.S. Marshal must fulfill physical criteria to thrive in this vocation. For instance, anyone interested in becoming a U.S. Marshal must be between the ages of 21 and 36. Candidates over 36 who are already veterans may still be qualified for this career path.
U.S. Marshals are often required to maintain outstanding physical condition because it allows them to give the best possible protection and respond swiftly if a fugitive must be apprehended. A U.S. Marshal's strength also allows him to execute specific tactical operations often required while dealing with emergencies.
Complete the Screening Procedure

A potential U.S. Marshal must first undergo a thorough screening procedure that includes a background check, medical testing, physical requirements, an interview, and a series of examinations. These tests assess perception, judgment, intellectual ability, and decision-making abilities.
Professionals should also expect in-depth interviews to measure additional soft skills such as communication and teamwork during this process. Due to the highly collaborative nature of a U.S. Marshal's job, it's critical to demonstrate these skills well—with examples, if possible—during your interview.
Complete Specialized Training
Many military or government-related occupations need highly specialized training. However, the training required of a United States marshal is particularly rigorous and complicated. The curriculum for this vocation lasts around 18 weeks and includes training in weapons training, first aid, surveillance, general security, and computer literacy.
After completing your examinations and training, you are assigned to a sector that matches your skills and credentials. Typically, you will stay in this region three years or more before requesting a career move.
Job Training for U.S. Marshals
Training for U.S. Marshals lasts around 18 weeks. Candidates should arrive at the training grounds in excellent physical condition, which includes both physical and educational components. Candidates will be asked to run for 10 miles or more at a time over obstacle courses and challenging terrain comparable to US Armed Forces training. Court security, driving training, defense strategies, high-threat trials, guns training, protection service training, legal training, and surveillance are all topics covered in training. To graduate, all applicants must pass seven tests, with a minimum score of 70% on each.
Salary and Job Prospects for U.S. Marshals
U.S. Marshals receive payment under the federal GL-07 entry level during their first on the job, which was $45,371 as of 2016, with a locality pay difference.
Marshals are eligible for advancement to the next salary level after the first year of work. Pensions are paid time off, and a savings plan is also available. U.S. Marshals may file for retirement at 50 after serving at least 20 years in their job. Marshals must retire at age 57.
Other Valuable Knowledge and Experience
The U.S. Marshal Service highly values candidates with military or law enforcement experience. Other types of jobs that expose you to US law and criminal proceedings might also be helpful. Prospective marshals ought to be able to perform well under pressure, pay close attention to detail, and think critically.
Possible Job Titles in This Field
Fugitive Investigation
Witness Protection
Judicial Security
FAQ's
Here are some frequently asked questions about becoming a U.S. Marshal:
What does this position entail?
The duties of a United States Marshal varies greatly based on the location they serve. Their duties may include everything from transporting inmates to protecting judicial officials. If you choose this career, your responsibilities may be determined by variables such as your professional abilities and areas where employees are needed.
How much does a United States Marshal make?
A U.S. Marshal's income is determined by their professional grade, which ranges from 1 to 15, and their step, which ranges from 1 to 10. According to the United States Office of Personnel Management, U.S. Marshals may expect to earn between $19,408 and $138,572. As professionals improve in position, their remuneration increases correspondingly.
What are the physical requirements for a United States Marshal?
Fitness criteria vary according to gender and age, but all U.S. Marshals must complete a series of exams to verify their level of physical fitness. One minute of push-ups, a 1.5-mile run, and a minute of sit-ups are among the exercises. Your ability to finish each exam within the time limit as a candidate helps establish if you're physically prepared for a job as a U.S. Marshal.
Where do United States Marshals work?
When approved as a U.S. Marshal, you will be assigned to one of 94 districts around the country. The district you are assigned to may be determined by an area's existing needs and opportunities. Before you start working as a marshal, you'll probably have to sign documents declaring that you're willing and able to relocate to any section of the country.
Getting Started
If you want to work with the U.S. Marshals or in a related field, then getting a degree is a good start. Inquire with a few criminal justice programs and you will be on your way.