How to Become an Arson Investigator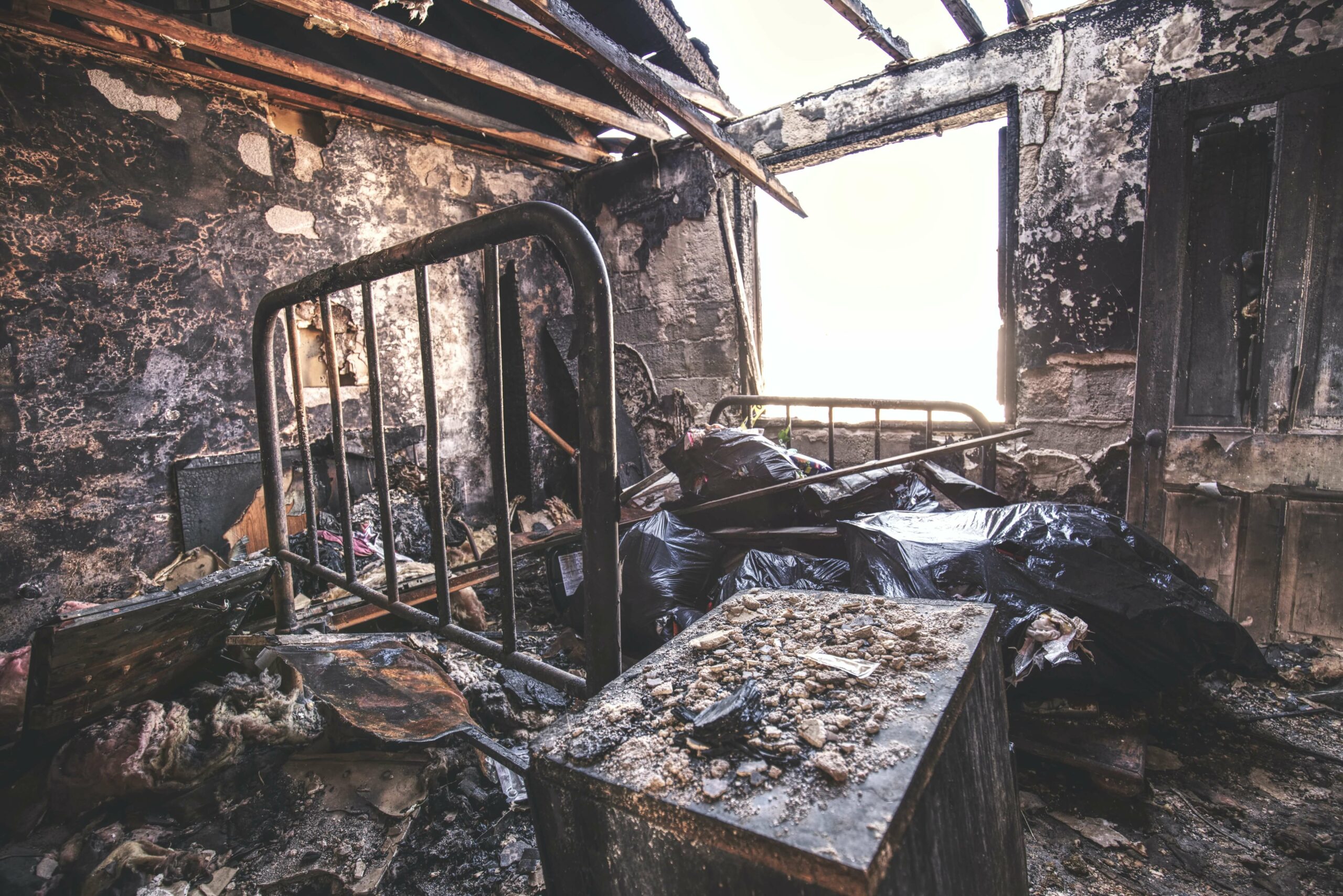 Fires can be devastating, whether they're small outdoor fires, large forest fires, or fires that destroy a home. Fires can be accidental or can be set on purpose by kids or arsonists. The professionals whose job it is to determine the cause of fires are known as arson investigators. If you want a career that's exciting and puts you in a position where you can save homes and people, you might want to become an arson investigator. Learn what the career entails and how to become an arson investigator.

Overview – What is an Arson Investigator?
An arson inspector is a trained professional who inspects buildings and properties to find potential fire hazards and performs investigations to determine the cause of explosions and fires. They also enforce state laws and local ordinances. Arson investigators are also known as fire inspectors and fire investigators. If they specialize in forest fires, they're called forest fires prevention specialists and forest fire inspectors.
When firemen or firefighters are called to a fire, their job is to put out the fire as quickly as possible while saving people's lives and as much of the property that they can safely save. An arson investigator may accompany the firefighters or may come to the fire scene later. They use their knowledge and education to inspect the scene, determine the cause, and determine if any violations occurred.
Arson Investigator Career Outlook
The U.S. Bureau of Labor Statistics (BLS) does not provide information for arson investigators but does give it for fire inspectors and investigators, a category in which arson investigators fit into. According to the BLS, these highly trained professionals are expected to see job growth of eight percent between 2019 and 2029. The actual job growth will vary by area of specialization.
For instance, fire inspectors and investigators should see a six percent growth, while fire inspectors should see an eight percent growth. Forest fire inspectors and prevention specialists are predicted to see a 24 percent during that same decade. About 800 new fire inspector and investigator jobs should be created by 2029.
Florida is the state with the most employed fire inspectors and investigators with 2,360. The lowest number of fire inspectors and investigators employed was 30, and this was in New Hampshire and Arkansas.
Every year for the past several years, wildfires have raged almost across the nation. Arson inspectors and investigators continue to be kept busy dealing with these issues.
Arson Investigator Salary
Fire inspectors and investigators can make very good wages. They perform a very important service for their communities and have the potential to make good salaries. According to a May 2020 BLS report, fire inspectors and investigators earned wages ranging from $39,860 to $100,780 or more. The average yearly wage was $64,610 with an average hourly wage of $31.06
Many factors can affect the wages earned by fire inspectors and investigators. Location plays an important role in wage potential. This can be seen below by looking at the five states where these professionals earned the highest wages and the states where the lowest wages were paid.
Highest wages for firefighters
California – $109,850
Idaho – $103,310
Oregon – $99,630
Washington – $99,660
Nevada – $90,550
Lowest wages for firefighters
Wyoming – $44,520
Kentucky – $44,560
Missouri – $45,420
New Mexico – $46,880
West Virginia – $47,560
While wages vary greatly from state to state, there are several other factors that can affect the earning potential for arson investigators. These include training and work experience, degree earned, employer, and certifications. This career requires as much education and experience as possible.
Certifications act as a demonstration of the individual's knowledge, skill, commitment, and dedication to his or her career. The more certifications the arson investigator earns, the more he is enhancing his earning potential.
How to Become an Arson Investigator
There are a couple of different paths towards becoming an arson investigator. Some have only a high school diploma and complete on-the-job training. Many begin their careers working as police officers and advance to work as firefighters.
Some also begin their careers as firefighters, which requires completing an emergency medical technician (EMT) program as well as training at a fire academy. The fire academy program typically takes several months to complete.
An individual, including a firefighter, interested in becoming an arson investigator should enroll in an arson investigation training program. This can be anywhere between a two- or four-year program in fire science, chemistry, or engineering. Many fire investigators often prefer a bachelor's degree.
The arson investigator training includes classroom work and extensive on-the-job training. Students learn about topics like:
Guidelines for conducting an investigation or inspection
Interview and testimony gathering
Proper use of equipment
Human behaviors contributing to fires
Protocols for handling explosive and hazardous materials
Courtroom procedures
Legal codes
Legal ethics
Many fire departments and fire inspectors prefer to hire arson investigators who have some experience in this area. In some fire departments, a candidate may not be hired unless he or she has experience working as a firefighter. Students in an arson investigator program are encouraged to volunteer at their local fire department.
The more experience the candidate in this field, the more familiar he or she is in fire department procedures and the workings of an arson investigator. This experience can be very helpful when job searching.
Aspiring Arson investigators can choose through a variety of fire investigation training programs offered through the following agencies.
Bureau of Alcohol, Tobacco, Firearms, and Explosives (ATF)
International Association of Arson Investigators
National Fire Academy
Federal Bureau of Investigation (FBI)
To be considered for a position as an arson investigator, the individual must meet additional requirements.
Must have a valid driver's license
Must be a U.S. citizen
Must pass a drug test
Must pass a criminal background check
Must not have a felony
Education and training are very important, but an arson investigator must possess other skills to be successful on the job.
Critical-thinking skills – They must be able to inspect evidence at a fire scene, determine what happened, and recognize possible violations and how to eliminate them.
Communication skills – They must be able to clearly provide property and building owners with information on fire code violations and laws. Interviewing witnesses and speaking with colleagues requires the ability to communicate well.
Detail-oriented – Investigating a fire, determining its cause, and inspecting the site for possible code violations requires the investigator have an excellent eye for detail.
Physical strength – Arson investigators are often required to move heavy items and debris to find the underlying cause of and have a better understanding of the fire scene.
Day in the Life
Arson investigators may spend a lot of their time out in the field at fire scenes, but they also spend time in an office or a lab. An arson investigator may work in the capacity of a fire inspector or a fire investigator or both. Fire inspectors examine and inspect buildings to make sure all local, state, and federal codes are met.
They also inspect buildings to determine if any fire hazards exist. Fire investigators determine the cause and origin of the fires. While these two positions are very similar, they both have different duties. A day in the life of an arson investigator may consist of many duties.
As a fire inspector, the individual may perform these duties.
Looking for fire hazards
Making sure buildings are in compliance with fire codes
Inspecting air compressors and fuel storage tanks
Doing follow-up visits to make sure violations do not happen again
Testing sprinklers, alarms, and similar fire protection equipment
Conducting safety and fire education programs
Documenting and maintaining fire inspection files
Administering burning permits and monitoring controlled fires
Going over building plans with contractors and developers
Reviewing emergency evacuation plans
A fire investigator may perform these duties.
Gathering and analyzing evidence from explosions and fire scenes
Reconstructing an arson or fire scene
Testifying in criminal and civil legal proceedings
Determining the cause and origin of a fire
Carrying a weapon and using his power of arrest
Interviewing potential witnesses
Making detailed documentation of fires
Preserving evidence for use in court cases
Consulting with engineers, chemists, and lawyers for expert analysis
Transferring evidence to labs to test for accelerants and fingerprints
Licensure, Certifications, and Continuing Education
Licensure and certification requirements vary from state to state. Some states require certification from the National Fire Protection Association (NFPA). Arson investigators who obtain this certification are required to take additional training and complete continuing education to maintain this certification.
The NFPA offers many different types of certifications not just for arson investigators but similar professionals in this field, such as the Certified Fire Protection Specialist and the Certified Fire Inspector. In addition to being state-certified, arson investigators may choose to obtain national certifications.
The International Association of Arson Investigators offers the Certified Fire Investigator, and the National Association of Fire Investigators offers the Certified Fire and Explosion Investigator credential. Each of these organizations offers a variety of different certifications for arson investigators and firefighters. All of the certifications require continuing education or equivalent work experience or both to maintain certification.
If you are looking to get started with a career in fire and arson investigation, then a degree is a good place to start.