How to Become a Police Officer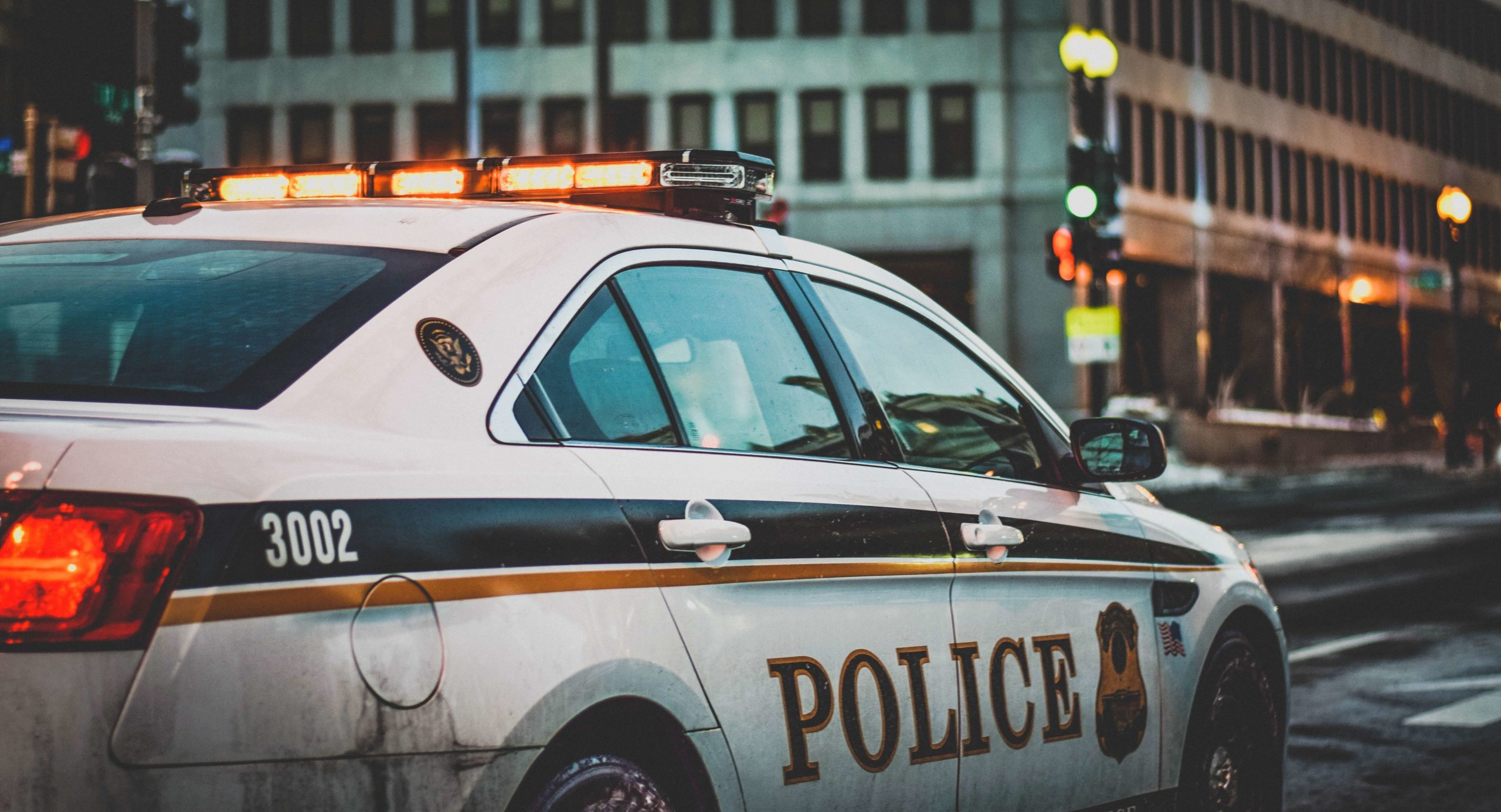 Increased public safety needs in the United States has resulted in a demand for qualified police officers. These professionals must meet specific requirements to hold this position. Read on to learn everything you need to know on becoming how to become a police officer and what it entails.

What is a Police Officer?
A police officer is a professional trained in law enforcement. They have many duties, all of which include protecting people and properties. Although their duties may vary by department and location, they all have one goal in mind, and that is to keep their communities safe.
Police Officer Career Outlook
The continuing need for qualified police officers, especially in larger cities, has police officers very much in demand. Although the need for police officers is there, the number that are actually hired in a certain area depends largely on state and local budgets.
The U.S. Bureau of Labor Statistics (BLS) predicts that police officers will see a job growth of five percent between 2019 and 2029. Based on this percentage, approximately 40,600 new police officer jobs will be created by 2029. During that decade, the BLS also predicts there will be more than 59,000 job openings per year.
These job openings are the result of police officers retiring or switching to other occupations. The best job opportunities generally go to these applicants:
Individuals who speak more than one language
Individuals who have investigative experience
Individuals with a bachelor's degree
Individuals with military or law enforcement experience
The states with the highest number of police officers employed are:
California – 74,310
Texas – 57,830
New York – 55,590
Florida – 38,580
Illinois – 29,190
Police Officer Salary
Police officers have the potential to make very good wages. As of May 2020, police officers nationwide earned an average annual wage of $65,540 with wages ranging from $38,420 to $109,040 according to the BLS. The average hourly wage is $31.51. Education, experience, employer and geographic location can affect wages.
To give an example of how geographic location can affect wages, here are the five states that pay the highest wages to police officers.
Highest police officer wages by state:
| | |
| --- | --- |
| California | $107,440 |
| New Jersey | $90,700 |
| Alaska | $88,120 |
| Washington | $82,740 |
| Hawaii | $81,460 |
Below are the five lowest-paying states for police officers as of May 2020:
| | |
| --- | --- |
| Mississippi | $36,840 |
| Arkansas | $39,880 |
| Louisiana | $42,340 |
| South Carolina | $43,980 |
| Kentucky | $44,980 |
How to Become a Police Officer (steps and education)
The steps to becoming a police officer (even a K9 police officer) often vary from city to city. At the very least, the candidate must have a high school diploma. However, some police departments and federal agencies may require the candidate have a college degree or some college courses. If the candidate does have a degree, it's typically in criminal justice or law enforcement.
In almost all cases, the aspiring police officer must graduate from the agency or department's police training academy. In addition to having the educational training, most cities require their police officers meet the following basic requirements.
Be at least 18 to 21 years old (age depends on departmental policy)
Be a U.S. citizen
Be of good moral character
Have a clean criminal record
Have a valid driver's license
Must meet personal and physical qualifications
Pass the Law Enforcement Entrance Exam
Complete on-the-job training
The steps to becoming a police officer start with meeting the basic prerequisites or requirements. If the candidate chooses to earn a degree, this will be the first step. They can choose from an associate degree or a bachelor's degree. Aspiring police officers who wish to become detectives, investigators, or FBI agents are usually required to have a bachelor's degree.
Upon completion of the degree program, the individual applies to a law enforcement training program in the area in which he or she wishes to work. During the final semester, the student is required to complete on-the-job training, which requires ride-along with other police officers.
The candidate must pass the Law Enforcement Entrance Exam prior to enrolling in the police academy. Many departments require the student to complete the training academy program before they do the on-the-job training, but this can be different depending on the department. The candidates must undergo rigid testing and interviews as well as passing hearing, vision, agility, and strength tests.
Do You Need a College Degree to Be a Cop?
You may or may not need a degree to become a cop or police officer. This depends on the city and department in which you apply to work. Every area has its own requirements. However, an individual with a bachelor's degree in criminal justice or law enforcement will generally see better job opportunities. One might want to compare different cities with different populations to see their requirements
Chicago, Illinois – This city, with a population of 2.71 million, requires that candidates at least one of these educational requirements.
Completed at least 60 semester hours from an accredited college (equivalent to an associate degree)
Completed 30 semester hours plus one year of active duty
Complete three years of active duty
Minneapolis, Minnesota – This city, with a population of 420,324, requires that candidates have at least one of these educational requirements.
At least an associate degree
At least five years of continuous military experience
At least five years of continuous law enforcement work
Marshfield, Wisconsin – This city, with a population of 18,222, requires their candidates have a high school degree. In some areas, an associate degree may be required. Candidates who wish to work in a division like forensics or cyber-crimes may require an associate degree plus certification in those areas. Individuals who want to work in government positions may need a bachelor's degree.
New York City, New York – The biggest city in the United States, with the largest police department, has some of the stricter requirements for its prospective officers. Candidates must have at least 60 credits from an accredited institution, take a written exam, oral and psychological exam, background character investigation, and a job standards test, among other requirements.
It's important to realize that completing the educational requirements for these cities and other cities is not the only requirement. Although these may vary slightly, most of the cities require the candidate:
Pass a physical agility test
Pass a drug test
Pass a criminal background test
Complete an oral exam and interview
Pass psychological and medical examinations, which might include a polygraph test
How Long Does it Take to Become a Police Officer?
The time it takes to become a police officer depends on the area and the amount of education that the department requires, or the candidate chooses to obtain. An individual who earns an associate degree will typically complete the degree in two years. After earning the degree, the individual will be required to complete the police academy training, which can vary in duration.
For instance, Minneapolis requires its candidates to complete at least 16 weeks at the police training academy. The rigid testing and qualification exams can take a couple of months to complete. Considering the two months of exams, four months of police academy training, and two years for the degree, and you can count on about two and one-half years.
For the individual who decides to pursue a bachelor's degree, you can add two additional years, which makes the total time at about four and one-half years. In a small community where the educational requirements are only a high school diploma, the individual may only have to pass psychological and physical exams plus the time he or she is required to be in the police academy training.
Some colleges offer certificate programs in law enforcement, which only take a few months to complete. These individuals can become police officers in less than a year. The biggest factor in how long it takes to become a police officer is the location.
Day in the Life of a Police Officer
When we think of a police officer performing his or her duties, we typically think of them patrolling the streets, arresting criminals, issuing citations for traffic violations, and even rescuing cats from trees. However, their day involves much more than just those duties. Their duties include the following.
Patrolling specific areas
Observing activities and people
Responding to both non-emergency and emergency calls
Obtains and servicing warrants
Conducting traffic and issuing tickets
Arresting individuals suspected of breaking the law
Filling out forms and writing reports
Preparing cases for court
Testifying in court
Gathering and securing evidence found at crime scenes
Handling domestic abuse cases
It should be noted that the department and geographic location of the police officer play a big role in determining their job description of duties. Their varied duties have an important part in why there is so much to learn regarding how to become a police officer.
Requirements to Become a Police Officer
The requirements to become a police officer vary from state to state. There is no national standard for police officers in the United States; they are regulated more by the state or community in which they work. In most states, the candidates must be certified before they can work as police officers.
They are also required to complete continuing education courses. Additional certifications can be obtained by officers who wish to specialize in specific areas of policing, such as crime scene technician, forensics, supervisory and management, narcotics or arson investigation, among others. Again, these all vary from state to state.
Next Steps
Approximately 30 percent of police officers have a college education. Studies have shown that college educated police officers are less likely to be the subject of disciplinary action and are much less likely to use force as their first option to gain compliance.  More and more police departments are looking to add college education as a requirement for promotions or higher pay and more benefits.
Take the first steps today and get a degree in Criminal Justice.