Accelerated BSN Programs (ABSN)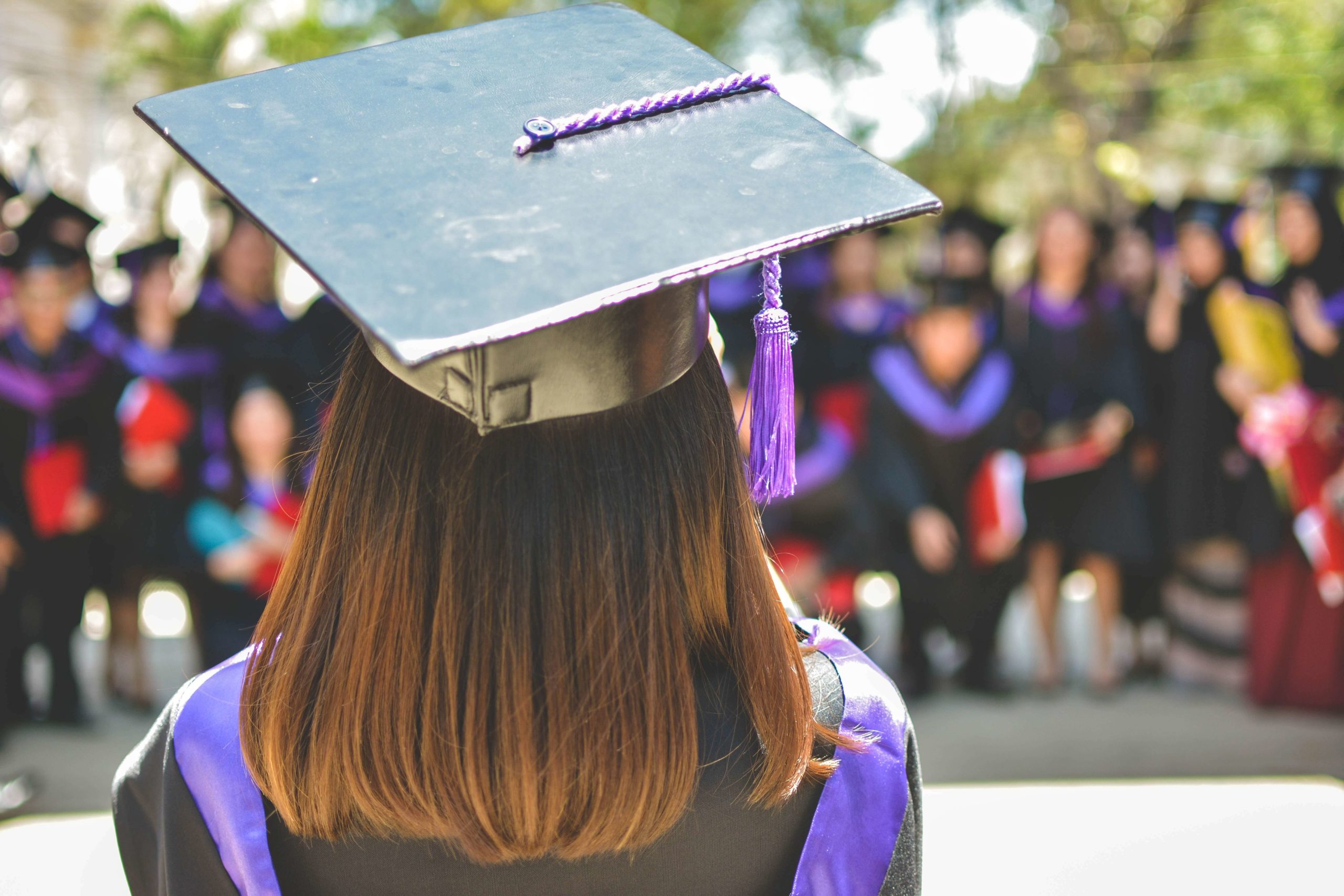 With the nursing field so highly in demand, more and more individuals are choosing to become part of the nursing industry. In 2010, the Institute of Medicine recommended that 80% of the nursing workforce be RNs (registered nurses) with a BSN (Bachelor of Science in Nursing) by the year 2020. This percentage is an increase from their earlier recommendation of 50 percent. It would appear that many aspiring nursing students are following this recommendation because many individuals are choosing the BSN program. In some of the situations, the individuals are choosing an accelerated BSN program.
Overview
The U.S. Bureau of Labor Statistics (BLS) reports that RNs with a BSN generally have better career prospects than those without the baccalaureate degree. The American Association of Colleges of Nursing (AACN) recognizes the BSN as the minimum educational requirement for what they believe to be required for professional-level nursing care. In a study of 187,000 nursing jobs posted over a three-month period, applicants with a BSN were eligible for 88 percent of the jobs as opposed to RNs with diplomas or ADNs (associate degree in nursing), who were only eligible for 51 percent of the jobs.
With the increasing demand for more RNs to fill the need and demand, colleges and universities have developed nursing programs that are more attainable. This is particularly the case with the accelerated BSN program. The accelerated BSN program, also called a fast-track bachelor's degree program, is a valuable program because it allows individuals with a bachelor's degree in a field other than nursing to become RNs with a bachelor's degree in a shorter period of time than in the past.
Why an Accelerated Bachelor's Program?
According to a 2014 report by the AACN, RNs with a BSN earned average wages of $75,484 while the average salary for regular RNs was $66,620. One major reason is that BSN-prepared RNs are qualified for more clinical and non-clinical positions and have the additional education needed for these roles. Earning a bachelor's degree typically takes four years of college. If an RN without a BSN wants to earn the BSN, there are bridge programs that allow this to happen in only two to three years.
What about the individual who has a bachelor's degree in a non-nursing field but wants to earn the BSN? In the past, this student would have another four years of college to complete. This is where the accelerated BSN program comes in to play and is so handy. The main reason for choosing an accelerated BSN program is because it's the fastest way for an individual with a bachelor's degree in another field to earn the nursing bachelor's degree and join the workforce as an RN. The AACN indicates that there are approximately 273 accelerated BSN programs in the U.S.
What to Expect from an Accelerated BSN
Students in an accelerated BSN program can earn the degree in a shorter period of time because they're advancing their education beyond what they learned in the original baccalaureate program. They've completed bachelor's degree programs in various fields, so their knowledge is vast. Many of the prerequisite courses from their first bachelor's program can be transferred into the BSN program. Despite this, an accelerated BSN student can still expect is to complete a rigorous program without breaks in between each session. They should also expect to complete the same number of clinical hours as they would in a traditional nursing program.
Accelerated programs generally take from a year to 18 months to complete. Students may find that financial aid is limited for accelerated BSN students. Many medical facilities in the U.S. have teamed up with local colleges to offer students financial assistance in exchange for nursing positions after they graduate.
Timeline for an Accelerated BSN
Typically, an Accelerated BSN can be completed in four semesters, and is considered a full-time program. Students will attend both in-person classes and attend classes online and earn clinical hours. Here is a look at a sample timeline with a Fall start (programs may start in Fall, Spring or Summer, depending on your institution).
| | |
| --- | --- |
| Apply to BSN Program | June (for a Fall start) |
| Interview (if necessary) | July |
| Receive acceptance to program | Early August |
| Take four semesters of program | Start September |
| Graduation (BSN) | Approx. 15 months (December of following year) |
| Take NCLEX State Licensing Exam | Upon completion of program |
| Earn RN License | Upon successful passing of exam |
Accelerated BSN Admission Requirements
Aspiring BSN students will have to satisfy certain admission requirements and pass through a prescreening process to determine eligibility and the ability to successfully complete a baccalaureate program. The program looks at the student's academic record from when the student was earning the first bachelor's degree because the school wants to be assured that the student has what it takes to be successful in the program. Typically, all transcripts from any institution attended are required to be submitted for consideration.
Different schools have different admission requirements, but they're all fairly similar from one school to the next. The prescreening process may require students to meet the following requirements and submit the following:
A complete application for the college and for the nursing program
Proof of having a bachelor's degree from any major from an accredited school
A GPA of at least 3.0 on a scale of 4.0 from the bachelor's degree
A professional statement or statement of purpose stating the applicant's goals and reasoning for wanting the BSN
A comprehensive and thorough resume
Personal references verifying the applicant's ability and potential
Proof of completion of all required prerequisite courses with a minimum GPA
Because students already have a bachelor's degree, a lot of the required courses, such as the liberal arts courses, may have already been completed during that program. In many cases, the applicant has already satisfied both the social science and the liberal arts requirements earning the first bachelor's degree.
What the student may lack are the natural science requirements. Depending on what type of bachelor's degree the applicant earned in the past, the applicant may or may not have the taken the required natural science courses. Applicants who complete the natural science courses should do so with a grade of at least a B, or a 3.0 on a 4.0 scale. The natural science courses that are required in the accelerated BSN program include the following.
Chemistry
Anatomy and physiology
Microbiology
Human growth and development
Statistics
Structure and Content of Accelerated BSN
Earning a non-nursing bachelor's degree can provide students with a solid foundation of education in various subjects, so it acts as a stepping stone for the accelerated BSN. The BSN program provides them with an advanced education as well as providing the nursing education they need, which is generally at least 50 credits of nursing courses. Additionally, the student will complete about 90 hours of lab studies and a clinical education. Depending on the school, the BSN student can expect to spend anywhere from 660 hours to 800 or more in clinical training with a focus on direct patient care. During the clinical rotations, the student generally focuses on one area of specialization. Coursework in the BSN program may include these courses.
Pharmacology
Evidence-based practical nursing
Health assessment
Community health nursing
Wellness promotion across the lifespan
Nursing management of the adult patient
Mental health nursing
Child health nursing
Ethics in professional nursing
The student also completes courses in clinical management in various nursing areas, including child health nursing, psychiatric mental health nursing, maternal nursing and women's health, adult medical nursing, surgical nursing and population health, among others.
When the student successfully completes all aspects of the accelerated BSN program, he or she is eligible to sit for the NCLEX-RN, which is required to obtain licensure and work as an RN. If the RN chooses to advance education and pursue a Master of Science in Nursing (MSN) degree, the BSN program has provided him or her to do so.
Accelerated Nursing Programs by State
Connecticut
Florida
Illinois
Oregon
ABSN Programs
Concordia University Irvine, Irvine, CA
Concordia University Irvine offers a Second Degree Accelerated BSN (ABSN) for students who have completed a Bachelor of Science or Bachelor of Arts in any discipline. The degree must be from a regionally accredited institution. For this program, students will be able to transfer in up to 75 units from a previous degree but must take all nursing coursework at Concordia. All prerequisites must have a grade of 3.0 or higher, applicants must include a personal essay and the program is a full-time one at 15 months.
University of Washington, Seattle, WA
The UW offers a fast-track BSN to those students who have already earned a bachelor's degree and are looking for a second career in nursing. Their ABSN program is completed in five quarters through a rigorous full-time schedule. The ABSN can be completed in roughly half the time of the traditional two-year BSN program. They offer patient care experience through partnerships with Seattle Children's Hospital and their own University of Washington Medical Center.
Allen College, Waterloo, IA
Allen College offers an Accelerated Face-to-Face Option and the Accelerated Hybrid Option. In the Face-to-Face option, students are enrolled for four semesters and are all on campus. The Hybrid option is a split format where students take some classes online and other courses in-person at the Allen campus.
Accelerated BSN Frequently Asked Questions
Who should apply for an Accelerated BSN?
If you are interested in Nursing, and already have a bachelor's degree, and can attend school full-time, you should apply. Students should be able to devote about 40 hours per week to a full-time, accelerated course of study over 15 months.
Is there a part-time option for the ABSN?
No, there is not a part-time option for the ABSN, as the whole premise is that it is an accelerated program. Students are discouraged from working and attending school at the same time while in this program.
Can I transfer other nursing credits to an ABSN?
Usually not, most schools like it if you earn all of your credits from their program.
Am I a RN after I complete an ABSN program?
The Accelerated BSN program prepares students for the NCLEX-RN exam, which upon passing, provides people with a Registered Nursing license. Pass rates for different school programs are usually available upon request.
Sources:
https://www.bls.gov/ooh/healthcare/registered-nurses.htm