15 Best Masters in Computer Science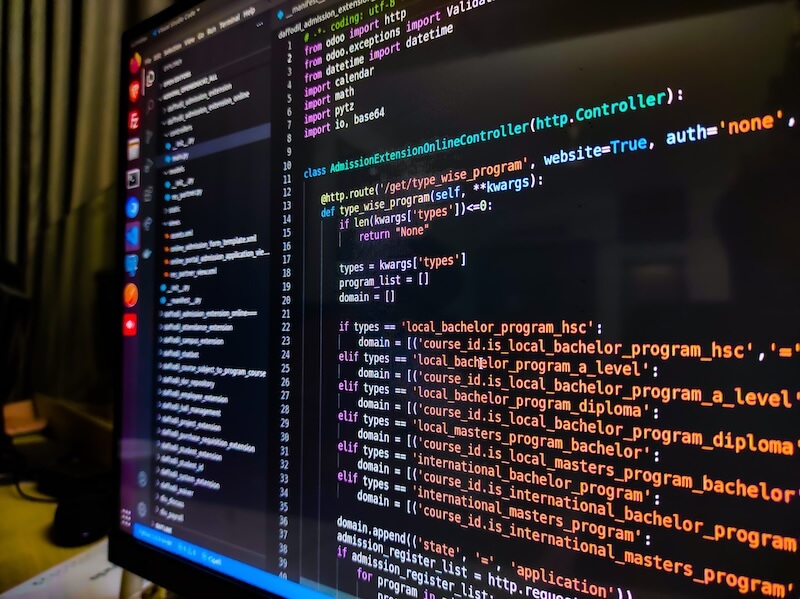 With computers playing such an important role in our personal and professional lives, it's little wonder that computer science is such a popular major for aspiring students. In fact, a master's in computer science is ranked among the top and most popular programs in the country. Students interested in finding the best masters in computer science program often find their best options in online programs. Continue reading, and learn more about the master's in computer science as well as a list of some of the best masters degrees in computer science. If you don't have a BS in computer science, then you may want to check out our list of the best Master's in Computer Science for Non-CS Majors.
What is a Master's in Computer Science?
A master's in computer science is a graduate program that prepares students for careers in the field of computer science. The great thing about the master's in computer science is that it not only prepares students for careers in this field but also prepares them for many different types of careers in this field and in related fields.
Students learn about advanced theory and applications of computer technology. They learn about cutting-edge technologies in computer science while becoming familiar with all the latest programming languages. The program typically offers areas of concentration like artificial intelligence, software engineering, algorithm design, big data collection, information technology, and more.
The U.S. Bureau of Labor Statistics (BLS) predicts the computer and IT sector should see employment growth faster than most other occupations between 2022 and 2023. This should result in the creation of about 377,500 new jobs per year in this field. These are just a few benefits of pursuing a master's in computer science. Not sure if you're ready to commit to this large program? Why not check on some of the many masters in computer science online programs?
Who Needs an Online Masters in Computer Science?
With so many Master's in CS programs out there at so many different colleges, you may be wondering why computer science students would choose an online program or who would actually need an online masters in computer science. The answer to this question is simple. While an online master's in computer science program can be beneficial to most students, it's particularly helpful to a certain group of students.
Students who have commitments that prevent them from attending college on campus
Students who live a long distance from campus
Students who must work while attending college
Students who need a flexible program that fits into their life
Students interested in a career in computer science don't necessarily have to pursue a master's degree. They can choose to earn a bachelor's degree. However, graduates of the master's degree program generally see better job opportunities as well as higher wage potential. The master's degree can also be a good foundation for those interested in teaching computer science or pursuing a doctoral degree.
Salary and Job Prospects with a Master's in Computer Science
Graduates of the master's in computer science typically find many job opportunities that pay very well. Below are just a few of the many job prospects and potential salaries according to the BLS in 2022.
15 Best Master's of Computer Science Programs

Below is a list of what we consider some of the best masters in computer science programs, all of which are online programs.
This online program, which offers classes eight weeks in length, requires completing 38 credits. Course topics include artificial intelligence, advanced operating systems, probability and statistics, computer systems, mathematics, machine learning for computer science, and studies in computer engineering.
Graduates are qualified for positions as computer and information research scientists, and these professionals earn an average annual wage of $136,620. This is a great program because it offers various areas of specialization and can be completed in two years. It also allows transfer of up to 12 credits.
The MS in Information Technology program at SNHU offers seven areas of concentration: database design, web design, data analytics, software application development, healthcare informatics, enterprise technology management, and information security. Students must complete 36 credits, which can be completed in as little as 15 months. Graduates working in IT jobs earned about $100,530.
Graduates of this program can work in various industries, including education, manufacturing, healthcare, insurance, and government to name a few. This is an ideal program because of its various areas of concentration and the short time it takes to complete.
The online computer science master's degree program at the UT in Chattanooga is ranked among the top online CS programs in the nation. It offers concentrations in cyber security, data analytics, data science, and more. In addition to completing coursework, students can choose between a thesis and a project.
The program has a high retention rate and affordable tuition. Students love that it's 100% online format with no campus visits required. Upon graduation, candidates are eligible for many high-paying careers.
The computer science Master of Science program at North Carolina A&T University is a 30-credit online program that can be completed in three to four terms. Students must complete 10 courses. This school offers various financial aid options for online students.
Students like the online format and how quickly they can complete the program. Graduates of this program may find work as computer and information technology professionals ($91,250). Other potential jobs include computer programmers, computer and information systems managers, information security analysts, and systems engineers, among others.
The computer science program at UI is a 30-credit online program that gives the students the option of completing or not completing a thesis. Applicants to this program must have knowledge of algorithms, high-level languages, and data structures as well as a year of calculus.
The program can be completed full-time or part-time and offers six areas of concentration. This college is known for its low and affordable tuition rates.
SMU offers an online master of science in computer science program with an emphasis on artificial intelligence through its Lyle School of Engineering. This research-based program prepares students for various career opportunities.
Course topics include artificial intelligence, software engineering, cloud computing, big data, data mining, and machine learning, among others. Students must complete 24-30 credits depending on if the student chooses to do a thesis. They can also choose how much time they commit to the program, which can determine how quickly the program can be completed.
The University of Massachusetts in Amherst offers a master's degree in computer science through its distance learning department at the Manning College of Information and Computer Sciences. This flexible program can be taken as an online program or a hybrid program.
This highly ranked program includes courses in cyber security, artificial intelligence, machine learning, data science, and several other cutting-edge topics. Upon completion of this program, graduates will have the skills to pursue career opportunities in various fields, including finance, IT, business, education, and more.
Maryville University at Saint Louis offers a few different online computer science programs so students can choose the one that meets their area of interest. These are all 100% online programs that also allow students to transfer credits.
Students can choose from focus areas like cyber security, data science, software development, and artificial intelligence to name a few. Project-based courses provide online students with much hands-on learning.
The Master of Science in Computer Science program at ASU is an online program that consists of ten classes with each class lasting 7.5 weeks. Students must complete 30 credits to earn the degree.
This is a very flexible program with affordable tuition. Students like this program because it offers several areas of concentration and prepares them for jobs as software engineers ($132,360), software developers ($124,200), computer network analysts ($102,240), computer programmers, computer scientists, and so much more.
U of T at Austin offers a master's of computer science program through its online department. To earn this online degree, students are only required to complete 10 (elective and required) courses. The required courses must be in theory, application, and systems.
This is a very good program that prepares students for many high-technology jobs with lucrative pay. The program's tuition is also flexible and affordable.
The University of Missouri Online has a Master of Science in Computer Science through its University of Science and Technology. Students can choose from a research or non-thesis option in one of two areas of specialty: data science or cybersecurity.
The various computer science courses prepare students for any number of jobs in the IT or computer science sector in a variety of industries. This program can be completed in less than two years.
The online Master of Science in Computer Science at Georgia Tech's College of Computing allows students the opportunity to collaborate with other professionals in the field. Students can choose from five areas of specialization: human-computer interaction, computational perception and robotics, machine learning, computing systems, and interactive intelligence.
This is a popular program not only for its curriculum but also for its very affordable tuition. It's also considered one of the best master's in computer science programs to be offered online.
The Master of Science in Computer Science program at Stanford Online is a unique program. Although it's online, students do have the option to take some courses on campus. They can also choose to study different areas of specialization: systems, information management and analytics, and artificial intelligence.
Online students must live in the U.S. Students can transfer up to 18 credits. Students must complete 45 credits. Full-time students can complete the program in one to two years, while part-time students can complete it in three to five years.
The U of SC offers a master's in computer science program that can be completed online, on campus, or a combination of both. Students can choose from a large variety of concentrations so they can pick the one that most meets their career goals.
This is a very popular program because of the various options it offers as well as the many possible career opportunities it offers to graduates. Online students learn from the same faculty as on-campus students.
The master's degree in computer science program at Tulane University is a fully online program that has online students learning from world-renowned leaders who work in all areas of computer science. Students must complete ten courses and can complete the program in 20 to 36 months depending on their commitment.
They learn through independent coursework, live studies, and regular study time. This is a very good program because students can choose the amount of courses they take each semester and work at a pace that's comfortable to them. They also have six areas of focus from which to choose.
Admissions Requirements
Whether you choose an online or on-campus master's in computer science program, there are certain admission requirements that must be met. Admission requirements can vary from school to school or program to program. As a rule, applicants should have a bachelor's degree in computer science. If it's not in computer science, it can be in a related field, such as engineering or mathematics.
Applicants who have similar degrees and relevant work experience may also apply to the program. Another option for entry into the program is completing related courses in computer architecture, algorithms, or programming. Some computer science programs may require the applicant to submit admission test scores, while others may not.
Why an Online Program?
An online computer science masters degree program can be the ideal option for many students for several reasons.
Tuition and fees are generally lower with online programs.
Students can save a lot of money on fuel and vehicle wear and tear when they study from home.
Online programs are more flexible.
Students can do the school work at their convenience.
Students can continue to work while earning the degree.
Online students can take as few or as many courses as they want at one time.
Another benefit of an online program is that it allows students to complete certain prerequisite courses needed for a certain area of specialization. This can speed up the time it takes to earn the degree. A master's degree generally takes about two years to complete on campus, but it can be completed in less time than an online degree.
Getting Started
Once you've decided that you want to earn a master's in computer science, you're ready to get started. There are certain steps you should take and in a certain order. Research the various schools offering the computer science programs that most align with your career goals.
Accreditation is the most important part of finding the right school. Universities in the U.S. become accredited by agencies approved by the U.S. Department of Education. It's important to make sure the school is accredited by a legitimate agency. Choosing an accredited school can make a difference when it comes to getting the right program and even receiving financial aid.
Once you've found the accredited college that meets your needs, it's important to look at the program itself. If it's advertised as an online program, is it all online? Does it require some campus visits? Lastly, make sure the program offers the areas of concentration you want, or the courses required to complete your area of concentration.