Interview with a Childrens ER BSN/RN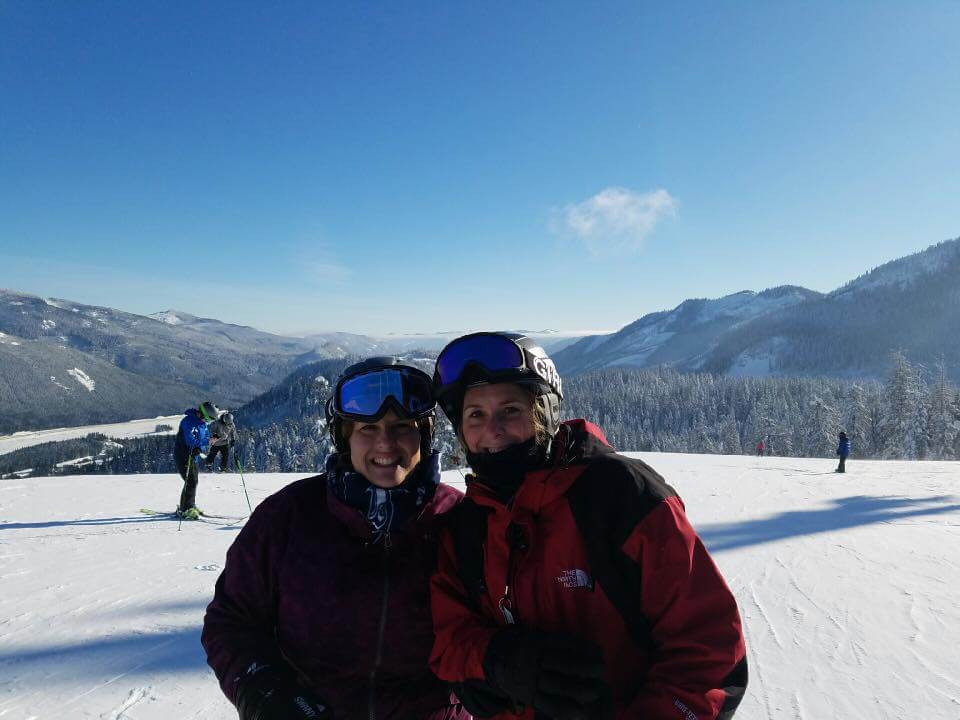 Tabitha LaRue
Title:
RN/BSN
Stats: Works at only children's hospital in multi-state region, magnet hospital
Career: 21 years
What made you choose nursing as a career?
I initially wanted to be a veterinarian but when I was 15 my grandpa was diagnosed with
pancreatic cancer. We drove five hours each way every weekend to see him. Respected his nurses and was jealous of the time they got to spend with him, and from that point on I wanted to be a nurse.
I always knew that nursing was a career where you could balance family with medicine and not have to make hard choices in terms of what is number one priority.
What type of nursing are you in?
Pediatric emergency medicine, which means I work as an ER nurse, an ICU nurse, a clinic nurse, all wrapped into one. In an assignment I can be 1:1ing a patient who has just arrested and go to another patient with a small fracture.
What has nursing allowed you to do that you may not otherwise have done?
I have done so much as a nurse. I worked abroad, did mission work in Mexico. My hospital allows and encourages time off to increase our skill set and knowledge base. I love that working in other countries or travel nursing is an option for nurses. I also appreciate the flexibility with scheduling. It's allowed me to take care of someone else's family and to better take care of my own, and to help with grandparents with chronic illness, to be a resource and advocate.
I originally went into nursing for my compassionate caregiver and scientific side, but I also worked as a charge nurse which allowed me to work on leadership skills and qualities and other aspects besides bedside nursing.
With a magnet hospital, there are opportunities to give presentations to upper level management, to work on the metrics of staffing, which is my passion, and it allows me to tap into this side of myself I didn't know was there. What's great about nursing is there is always more to do, but you can also wake up, go and do the job that is there if that is all there is to give that day.
What skills and abilities do nurses need?
Your first five to ten years are considered the Novice to Expert years. You have different stages of becoming a professional. As you grow in nursing, you realize it is not just about the tasks. All nurses should know how to access information they need and to keep patients safe, and be able to do tasks in order.
Beyond that, you have to have a lot of other skills. In the ER you have to work as a team 100% of the time. You have to be able to enter any situation and, in a blink, determine whether a patient is urgent, emergent, or critical. If they are not emergent or critical, what could change to get them there?
You not only need the knowledge but the anticipation and flexibility and confidence in your own abilities and in those around you to make snap in-the-moment decisions and adjust.
When I walk into a room I treat each situation as unique, if it is not a true ER visit, then I use the opportunity to do more teaching, more comforting, give parents tools they need to make decisions on their own. Parents want validation and confidence. In the ER you have to do it with a level head.
Name three top tips you would offer the nursing professional just entering the field:
1. You don't have to know the answer but you have to be able to figure it out
2. There are people style-wise you are different than but you can still build off their strengths
3. Team work is so crucial and non-negotiable
What about nurse burnout?
Everyone is always talking about self-care, which for me just means I really need to disengage after work. But also, at work, you can avoid burnout by how you work. Now, my shifts are slow and steady. I don't try to take on as much as I can every time. I take a timeout when I need one, I take different roles on the floor so I have less stressful times and others when I need to be really engaged. Also, working somewhere where you trust your coworkers and your boss is so important because you can lean on them when you need to.
Why a BSN?
Where I live and at the time I got hired, you could not get hired at my hospital without a BSN. I am still looking to further my education and just haven't decided which area yet. I've considered management roles, but I really couldn't live without bedside care, so for me that is not an option yet.
Always an abundance of options
With nursing it is easy to change paths. For example, if you start out in the ICU and you don't like it, it is easy to get on a new floor and try a different type of nursing. There are career options for nurses within research, hospital, clinic, pharmaceutical companies, so many options. As a nurse you can work full-time, work part-time and even work two different places if you are so inclined. For example, some of the younger nurses will have an FTE role one place and work per diem somewhere else to get different experience.
Anything else?
Today's new nurses are very well-educated and have a lot of eagerness. Remember that no matter what you learn in school, you still have to be a lifelong learner with healthcare – you have no choice. Nursing and healthcare are consistently changing so you have to be flexible.
Of course, work hard in school but be ready to keep learning and growing as you start your career.
Nursing is challenging and rewarding in all of the best ways!