ISL Education Lending Private Student Loan Review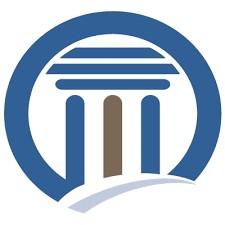 ISL Education Lending Private Student Loan Review
Interest fees, rates and terms
Best for
You don't need to finish your degree to qualify for a refinance
No hard credit check
Worst features
Interest rates are variable
An ISL Education private student loan can help borrowers pay for college. With help from the Iowa Student Loan Liquidity Corporation, ISL is a nonprofit organization committed to helping students and families get the resources they need to be successful in postsecondary education. ISL Lending offers a variety of financial products from private student loans and planning tools to scholarships and programs that help students and their families. Here is an ISL Education Lending private student loan review to help you decide if ISL is worth checking out for your college needs.
About ISL
ISL, also referred to as ISL Education Lending, is a financial organization that's based in West Des Moines, Iowa. The company was established in 1979 and is run by Steve McCullough, the company's CEO. Since it was established, ISL has helped provide funding for more than 400,000 college students.
ISL Lending is in partnership with Aspire Resources Inc., a for-profit company that provides funding for ISL private student loans. ISL gets its loans from Iowa Student Loan Liquidity Corporation and Bank of Lake Mills.
In addition to providing private student loans, the company also reinvests its funds into programs that help students and borrowers. They oversee more than $2.6 billion in private student loans. One of their most popular features is their consumer-friendly products.
What types of loans does ISL offer?
If there is one thing that students and family members are most impressed about, it's the large variety of financial products they have to offer. They offer private student loans to undergraduate and graduate students. DACA students are not eligible to receive ISL student loans.
ISL Parent Loans
They offer parent loans, which are loans taken out by the student's parents to help pay for the student's education. ISL also offers various refinancing packages for undergraduate, graduate, and parent loans. They also offer specific loan packages for students in medical school or medical residencies. The refinance loans can be used by students while still in school or upon graduation.
Cosigner Loans
Depending on the student's credit history, they may or may not be required to have a cosigner. Although ISL is based in Iowa, students do not need to live in Iowa to be eligible for an ISL private student loan. Many state-based loan companies require the borrowers to live in that state, but that is not the case with ISL private student loans.
ISL's student loans are categorized as the following.
Partnership Advance Education Loan – This is a supplemental private student loan offered to both undergraduate and graduate students as well as their eligible cosigners.
College Family Loan – This is a supplemental private student loan offered to eligible (creditworthy) parents, friends, or family members to help undergraduate and graduate students pay for college. Students can choose any accredited college in the U.S.
Reset Refinance Loan – This option allows students and borrowers to refinance their loans. Refinance loans are ideal for students and borrowers who are repaying multiple loans and/or are paying high-interest rates. Refinance loans allow the borrower to make just one payment per month rather than several and to have lower interest rates.
The loan amounts offered at ISL vary from a minimum of $1,001 to a lifetime maximum of $300,000. A cosigner may be released after 24 consecutive payments have been made on time.
How does an ISL private student loan work?
ISL Lending private student loans are like regular consumer loans, but they're for college students and their parents. Applying for an ISL private student loan is relatively simple and can be done online. The student must meet these initial requirements.
Must be a U.S. citizen or a permanent resident
Must be enrolled at least half-time in an approved college
Must meet credit score requirements
Must be working towards a degree at an approved Title IV college in the U.S.
Must have a creditworthy cosigner if the student has no or poor credit
Must be at least 18 years old
Must show proof of good academic progress in an approved school
Although most private student loans are used to pay current college expenses, the proceeds of the ISL Lending loans can also be used to pay past-due tuition. Students and borrowers are assigned a specific advisor or representative to handle their loans. If the borrower has any questions, he or she can call and ask to speak to their advisor rather than talk to the individual that answers the phone.
The advisor will be familiar with the loan and all aspects of the student loan. Borrowers may be approved almost immediately but receiving their money may take up to 28 days. In most situations, the student has his or her money in about seven days. If for some reason, there is an issue with the loan, ISL does have a specific escalation process to deal with these issues.
If the student is not approved for the loan, they will be notified of the decision and the reason. Students are advised to apply to several private loan companies to compare rates and to apply within 30 days of when classes start.
Credit score
One of the first things ISL will do when considering a student loan is to get the student's credit scores or the parent's credit scores if they will be cosigning the loan. Although the typical credit score of an approved student or cosigner is 759, not everyone's score is that high.
ISL does want its borrowers to have a credit score of at least 670. They also do not want the borrower to have a debt-to-income ratio of higher than 40 percent. They determine your debt-to-income ratio by adding up all your debts and dividing the total by your income.
If a student or parent has filed bankruptcy in the past, they may still be eligible if the bankruptcy occurred at least seven years ago. While they use credit scores to determine eligibility, they do not have an income requirement.
Reputation
ISL Lending has a very good reputation not just for its many satisfied customers but also with many businesses and companies. Companies like Nerd Wallet, College Investor, and Trust Pilot all gave ISL a good rating. The company has been around for more than 40 years, which says a lot about its reputation and credibility.
EducationData.org gave ISL a C+ grade for its reasonable in-school refinancing loans and their eligibility requirements. The Better Business Bureau gave this company a grade of A+.
Repayment
Students can choose loan terms of five, seven, ten, 15, and 20 years. In-school refinancing loans only offer a repayment term of 15 years. Many private student lenders today are offering packages for students suffering hardship due to the Covid 19. ISL Lending offers several repayment options for both in-school students and post-graduate students.
In-school students can choose from:
Immediate repayment – These students make full (interest and principal) payments as soon as they receive the money.
Interest-only payments – These students make monthly payments of only interest until they're out of school and past the six-month grace period.
Deferred payments – These students do not make any payments while they're still in college.