MPower Private Student Loans Review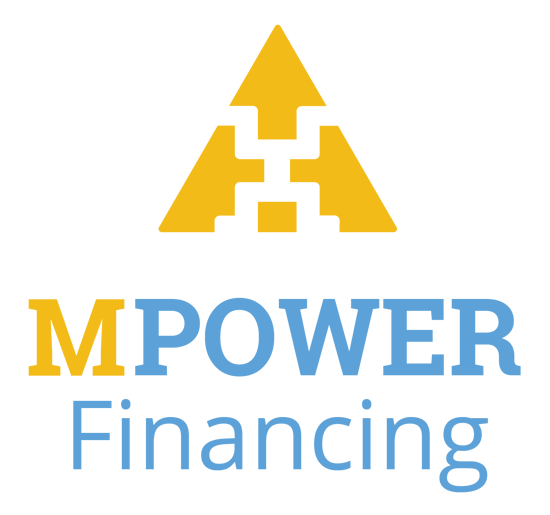 MPower Private Student Loans Review
Interest fees, rates and terms
Best for
No cosigner
No credit check
Worst features
High interest rates
Lack of options for repayment
About MPower
Our MPower private student loan review looks at this loan product that is popular with international students. MPower Student Loans is a loan provider that focuses on international and DACA students. Founded by Manu Smadja and Michaeal Davis, MPower was created with the mission of opening up higher education within North America to students in other countries who would normally have a hard time securing funding for their studies. 
Funding for MPower is provided through the Bank of Lake Mills, member FDIC. MPower's loan servicer is Nelnet. 
MPower's chief selling point is that they do not require or consider cosigners or US credit history when considering loan applicants; decisions are based instead on an applicant's future earning potential. MPower's ease of access for foreign and DACA students makes it a strong contender for such students; however, MPower offers only one loan term and has much higher interest rates than loans available to native US or Canadian citizens. If you qualify for US Federal government loans or other private loans available only for native North Americans, MPower is likely a bad option for you. 
With that in mind, decide based on your own circumstances whether MPower's services, detailed more below, are appropriate for you. 
What Types of Student Loans does MPower Offer?
MPower offers loans for international and DACA students in a variety of educational stages. The terms, interest rates, and other loan details are more or less the same for each loan, though DACA students are entitled to lower interest rates. MPower's loan options include:
International Graduate Students: Future Semester
International Graduate Students: Past or Current Semester
International Undergraduate Student: Future Semester
International Undergraduate Student: Past or Current Semester
US Citizen, Permanent Resident, and DACA Graduate Students
US Citizen, Permanent Resident, and DACA Undergraduate Students
Cosigners or a US credit history are not required or considered when determining an applicant's eligibility. Loans are available to MPower-supported schools, which includes over 350 in the US and Canada. 
Most programs sought by applicants are eligible for an MPower loan, with the full list available here. This includes bachelor's programs, master's, PhD programs, and others. Programs not supported include bootcamps and certificate programs, however, these are not commonly sought after by MPower's foreign/DACA-dominated borrowers. 
All loans offered by MPower have a minimum borrowing amount of $2,001, and a maximum of $50,000 per loan. If you take more than one loan, MPower's lifetime borrowing limit is $100,000.
How Does it Work?
MPower has a fairly simple online application process. First, prospective applicants need to check if they are eligible. There are six simple eligibility criteria that applicants must meet:
You are currently admitted to or enrolled in a school in the U.S. or Canada that MPOWER supports.
You are within 2 years of graduating from your program.
You would like the funds to be disbursed within the next 12 months.
You must reside in either the U.S. or Canada (the country of your school) while you are in school.
You must be accepted to or enrolled in an eligible program. A list of eligible programs can be found here.
You are not a citizen of a restricted country or subject to individual sanctions.
For enrollment, MPower requires students to be enrolled at least half-time. This is unlikely to be an issue for most applicants, however. 
Once you've confirmed your eligibility, you can move on to the application. This is completed online and shouldn't take longer than 30 minutes. After this, MPower will send a conditional offer letter. Then you will need to upload any required documents, watch a short presentation on loans and MPower, and take a brief financial literacy assessment. 
Once all these steps are complete, MPower will confirm your loan. From there, disbursement is handled automatically by MPower and your school. 
The documents or information MPower needs from you during application can vary depending on where you are from and what specific type of loan you are applying for. Some commonly requested information includes:
Proof of address (possibly for both your country of origin and current North American residence)
Estimated cost of attendance
Sponsor information (if applicable)
References
Visa/passport (note: MPower will provide you with a visa support letter if needed)
DACA status verification (if applicable)
Past transcripts
Admission letter 
Test scores
Resume/CV
Credit Score
One of the major reasons MPower is so popular among international and DACA students is its policy towards credit scores. MPower does not require any US credit score or history for applicants, nor does it require or consider cosigners. 
As international and DACA students often have a hard time securing these, finding funding can be challenging. MPower's leniency when it comes to credit means that if you are an international or DACA student, they are among the best and most convenient options for you. 
MPower also offers free US credit building assistance for borrowers, so you can begin establishing credit for yourself in the US. This can be useful if you intend to stay in the US for some time, or want to get things typically locked behind credit requirements, like house or car loans. 
MPower Private Student Loan Review – Reputation
MPower is well regarded by other review sites, and BusinessInsider recommending MPower for its lenient cosigner requirements. US News gives MPower a 3.9 out of 5 stars, but points out that MPower could do with adding more schools to its eligibility list. Many emphasize MPower's usefulness for international and DACA students, who often struggle with finding loans. 
Most praise MPower for not requiring cosigners or US credit scores, as well as its ability to help borrowers build a US credit history. MPower also offers career services for its borrowers, which helps connect them with potential employers. 
Most criticisms of MPower center around its higher interest rates, which can be as much as 13%. Additionally, other reviewers note that MPower could be better if it did not require payments on interest throughout school. 
Repayment
MPower loans only have one repayment period available. All MPower loans have 10-year repayment periods. There is also a 5% origination fee added onto the total cost of the loan. 
MPower requires payments on interest each month through the course of the loan, even before graduation. Interest payments begin 45 days after the disbursement of the loan. 
MPower allows manual online payments, and monthly autopay. Borrowers who set up autopay can receive .5% off their interest rate, and an additional .5% after six consecutive on-time payments. 
Deferment
All MPower loans have a 6-month grace period following graduation, though payments on interest are still required during this time. 
MPower offers a few options for deferment and forbearance based on your circumstances. 
In-School Deferment
Available for students enrolled at least half-time. Up to 24 months of deferment are available, but interest payments are still required. 
Military Deferment
Active-duty servicemembers can defer payment for 24 months, in 12 month periods. Interest still accrues and payments are still required, but interest is reduced to 6% during the period of the deferment. 
Hardship Forbearance
Available if you have a late payment or are about to miss a payment. Borrowers have a 24-month limit on forbearance, available in six-month increments. During forbearance, interest will continue to accrue on the loan.
Natural Disaster Forbearance
Available in three-month increments for borrowers affected by natural disasters, as confirmed by the Federal Emergency Management Agency. Interest still accrues.
Terms
All MPower loans come with 10-year repayment loans, as affected by deferments or forbearances. 
The APR for MPower loans is fixed for each loan, though the amount can vary from 7.92% to 14.98%. DACA loans from MPower feature lower interest rates, with the DACA graduate loan having an interest rate of only 6.49%. 
MPower Private Student Loans
International and DACA students can often encounter issues with securing loans for higher education in North America due to their lack of US credit history and citizenship. The loan providers typically available for American students don't usually lend to non-Americans, or at least it's usually not easy. 
That makes MPower an ideal option for international and DACA students. MPower does not require cosigners or credit checks, meaning it's simple for such borrowers to obtain a loan. 
For more traditional students, MPower is not a great option. Its interest rates are higher than other lenders', it requires an origination fee, and requires payments on interest even during school. However, for international/DACA students, MPower is an excellent option. Its drawbacks are more than worth it considering how approachable it is for its target borrower audience.