U-Fi Private Student Loan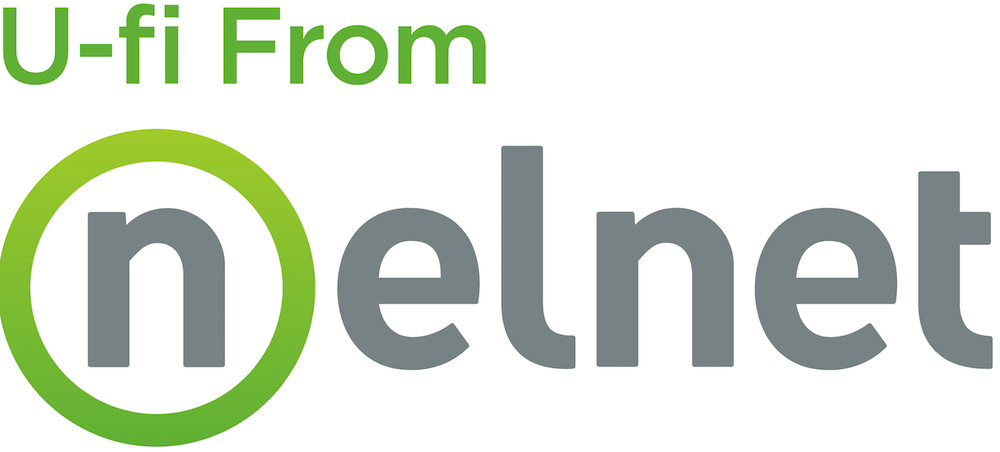 U-Fi Private Student Loan and Refinance
Interest fees, rates and terms
Best for
You can get up to 15 years to pay off your loans
Loans and refinancing options mean you could stay with them for years
Worst features
No parent loans available
Need a relatively high credit score or a cosigner
About U-Fi Private Student Loans and Refinancing
Nelnet established U-Fi Student Loans in 2018. U-Fi is a Nelnet company that serves as the interface with student borrowers. The funding behind U-fi comes from Nelnet resources and investments. Nelnet is a large student loan service company under contract with the US Department of Education. Nelnet is also a diversified financial and technical development company.
With more than 40 years of operations, Nelnet has risen to the top of US Department of Education Student loan servicers managing billions of dollars in assets. In 2017, Nelnet acquired Great Lakes Educational Loan Services Inc. The resulting company became the largest student loan service company in the U.S. Nelnet held about 42 percent of the student loans in the country or about $397 billion in loans.
Nelnet Bank is a chartered bank with online operations. The bank provides student loan refinance and private student loans. Nelnet bank was chartered by the FDIC in 2020. The bank has an online structure and physical headquarters in Utah. Initial funding for Nelnet bank came from Nelnet in the amount of $100 million.
U-fi from Nelnet is a major student loan and refinancing lender. The company has strengths and points of difference with other providers as are more precisely described in the detailed U-Fi Private Student Loan Review below.
What Types of Loans Does U-Fi Offer?
U-Fi provides private student loans to student borrowers in the US in every state except Vermont. U-Fi offers loans for undergraduate and graduate education. U-fi loans have credit and income requirements and student borrows many require co-signers to qualify.
U-fi offers flexible repayment terms and both fixed and variable interest rates. The credit and income requirements may lead many applications to use cosigners to qualify and obtain favorable terms. The program does offer a quick release of the cosigner. Borrowers can arrange for release of a cosigner in 24 months after repayments begin.
How Does a U-Fi Private Student Loan Work?
U-fi from Nelnet offers private education loans to students enrolled in qualified education programs at eligible educational institutions. Eligible institutions are those designated to accept federal student loans from the USA Department of Education. Students must be enrolled at least one-half of a regular enrollment course load.
Eligible borrowers must be U.S. citizens or permanent residents. Borrowers must have a valid Social Security Number. Nonresidents may apply if they have a co-signer that is a U.S. citizen or permanent resident with a current social security number. The company does not offer parent loans although parents may act as cosigners with the same overall effect.
Applicants can find out if they qualify and get an estimate of the terms of repayment without credit score impact. The prequalify option uses a soft credit pull that should not affect credit scores, Students can discover if they meet eligibility, require a cosigner, and consider the estimated loan and repayment amounts.
Once in the loan and repayment processes, borrowers can contact U-fi through their website contact form, email, and toll-free phone calls. Borrowers do not get a specific contact, counselor, or advisor from U-fi
Credit Score Needed for a U-Fi Loan
U-Fi requires a credit score from borrowers of 680 or more. Borrowers with lower scores might qualify with a co-signer. If the borrower uses a co-signer, then the borrower must have a credit rating of 640 or higher. The credit score is not the only financial criterion. The borrower and cosigner must have adequate income to support repayment.
The minimum annual income is $36,000 for qualified borrowers or cosigners. The income must be sufficient to cover repayment of the loan or loans. Each U-fi loan decision will include credit score, amount of loan, and the amount of income and assets held by the borrower and co-signer if any.
Reputation
U-fi is a Nelnet company. Nelnet has current accreditation from the Better Business Bureau with a record of accreditation going back to 2005. The BBB currently assigns an A+ rating for Nelnet. The BBB rating reflects complaints and company reaction to them.
In recent years, student loan servicing agencies have been the subject of legal actions and widespread failures to meet the letter and spirit of the federal student loan repayment process.
The result of those legal actions were corrections in the manner and ways servicing agencies must work with and communicate with borrowers. Students can expect to benefit from the reforms that arose from the legal actions and get fair treatment when repaying their loans.
Student borrowers that struggle with repayment have options that include various ways to pause or reduce monthly payments. Student borrowers need clear information about their options and the costs of pursuing one or more available choices.
Among the comments from borrowers about areas of need or preference, borrowers suggest more customer service resources. Consumers suggest dedicated student loan advisers as a helpful option. Student borrowers sometimes lack experience in finance and can benefit from advice on the choices that may be available, for example, the impact of forbearance on interest and the overall costs of the loan. Borrowers can benefit from payment flexibility such as biweekly payment schedules using auto pay.
Repayment
U-fi offers fixed and variable rates with repayment terms of five, ten, and fifteen years. Undergraduate loans range from a minimum of $1,000 to a maximum of $125,000. In-school students can select form among three repayment options.
Students can pay full interest and principal while in school
Students can pay interest-only payments while in school and during the six-month grace period after graduation. Students can pay interest only payments if they fall below halftime attendance.
Students can pay nothing for up to 78 months while in school and a further six months during the post-graduation grace period.
U-fi provides options for forbearance. Borrowers can request economic forbearance. Economic hardship is a basis for forbearance of repayment of U-fi loans. Borrowers can request forbearance when involved in or affected by a natural disaster. The program provides up to 12 months of forbearance across the term of the loan and repayment. Borrowers may use forbearance in portions of two-three months.
Deferment
The program provides in-school student loans for undergraduate education. U-fi offers academic deferment. If borrowers return to school, they can postpone payments. U-fi grants postponement of payment while serving in the military. Borrowers can defer during military service.
Academic Deferment
Academic deferment can run up to 78 months while student borrowers remain in school enrolled for at least half-time attendance. After graduation, students can have a six-month grace period before payments begin. Students should be aware of the impact of academic deferment on the overall costs of their loans and the time for repayment.
During the academic deferment, interest accrues and will be capitalized prior to repayment. The impact of full deferment adds to the costs of education and the time required to repay.
Other Terms of a U-Fi Private Student Loan
Private student loans have a range of repayment terms, rates, and fees. The interest rates determine the amount of monthly payment, and rates depend upon credit worthiness, income, and financial strength.
Minimum Loan Amount 
The minimum loan amount is $1,000. The maximum total amount of undergraduate loans is $125,000. The minimum amount of graduate loans is $1,000 and the maximum graduate loan total depends on the type of degree. The maximum loan for the highest degree type is $500,000.
U-fi prefers student loan repayment through automatic payments. The loan terms provide a 0.25 percent discount to borrowers that repay through automatic payments. Borrowers can choose a term of repayment from five years up to a maximum of 15 years.
 U-Fi offers fixed rate loans and variable annual percentage rate loans. Current examples of rate terms are:
Fixed APR loans 3.34 percent to 10. 5 percent for Autopay customers
Variable APR loans at 1.3 percent top 10,5 percent for autopay customers
What Types of Refinancing Loans Does U-Fi offer?
U-fi provides refinancing loans to students with undergraduate degree, graduate school degrees, and professional degrees. Among the professional degree holders, the program offers options for law, MBA, and health professions. Unlike private student loans, refinancing loans care available to borrowers in all fifty states.
Applicants must be U.S. citizens or permanent residents. Non-resident applicants must have a resident or citizen as cosigner that also meets the financial requirements for the loan. Eligible refinance applicants will have a degree and have graduated. The applicant must have attended a college or school eligible to receive federal student loans.
U-Fi charges no prepayment fees and a parent borrower can transfer a loan to child. The refinance program charges modest late fees of $25 per occurrence. The refinance program stands-out for flexibility and lengthy forbearance. It has features that appeal to borrowers needing flexible repayment terms.
Refinancing is available for students with a strong credit score and sufficient income. Those with lower than 680 credit scores can qualify with a co-signer. Credit scores can be as low as 640 with a qualified co-signer. U-fi refinance offers flexible repayment lengths between five and fifteen years.
How does U-Fi Refinancing Work?
Applicants can prequalify with a soft credit probe. If a cosigner is needed, the student borrower can release the cosigner after 24 consecutive on-time payments. Eligible borrowers must be U.S. citizens or permanent residents of the U.S. International students and non-residents can apply with a qualified cosigner that meets citizenship, residency, and financial requirements.
Students must enroll at least to half-time and attend a college or school eligible to receive federal student loans. Borrowers can use flexible repayment including deferments and forbearance to stay current on their repayments.
Credit Score for a U-Fi Refinance
Applicants must have a 680 minimum score. They many qualify at 640 with a cosigner. Borrowers must have an annual income of $36,000 or more with a debt-to income ration of 45 percent or better. Borrowers with a past bankruptcy may qualify if the filing was more than seven years prior to the loan application.
Repayment
Borrowers must make regular, on-time monthly payments. U-fi accepts greater than minimum payments to help shorten the term of the loan repayment. Students can pay monthly through auto pay but cannot do so on a bi-weekly basis.
Student borrowers with cosigners can choose to release he cosigner and accept full responsibility for repayment. Borrowers can release cosigners by making 24 consecutive payments. Borrowers must show sufficient income and credit to assume the loan.
Refinance loans offer longer forbearance terms than typical student loan programs. U-fi provides up to 12 months of forbearance during the term of the loan.
Deferment
U-fi allows deferments for academic and military service. Borrowers can postpone payments if they return to school or if they enter military services. U-fi also offers forbearance of a total of 12 months usable in two to three month increments. Academic deferment arises in the instance of graduates returning to school for further education specialization, or advanced degrees.
Terms
U-fi offers fixed rate loans and variable rates. The specific rate and terms depend on the borrower's and cosigner's credit scores, income levels, and overall financial situation including debt-ratio. The lender does not charge origination fees. Borrowers can select options for the length of repayment from five to fifteen years.
Refinance Loan Amounts
The loan amounts depend on the type of loan the borrower seeks to repay:
Minimum refinance loan is $5,000 maximum loans are $125,900 for undergraduate degree holders.
Graduate degree borrowers can borrow up to $175,000.
MBA or graduate law degree holders.
Health professions borrowers can request up to $500,000.
Student borrowers with cosigners can release the cosigner from responsibility for repayment. The student borrower must make 24 consecutive payments and meet requirements of creditworthiness, assets, and income. U-fi loans have discharge provisions upon the death or disability of the borrower. The loans are not discharged by the death or disability of a cosigner.
Next Steps
Whether you are a new borrower, or you are looking to refinance some existing loans, U-Fi by Nelnet is a solid loan product. Look at rates and terms compared to other loan products, even federal loans, to see where you can get a better deal.