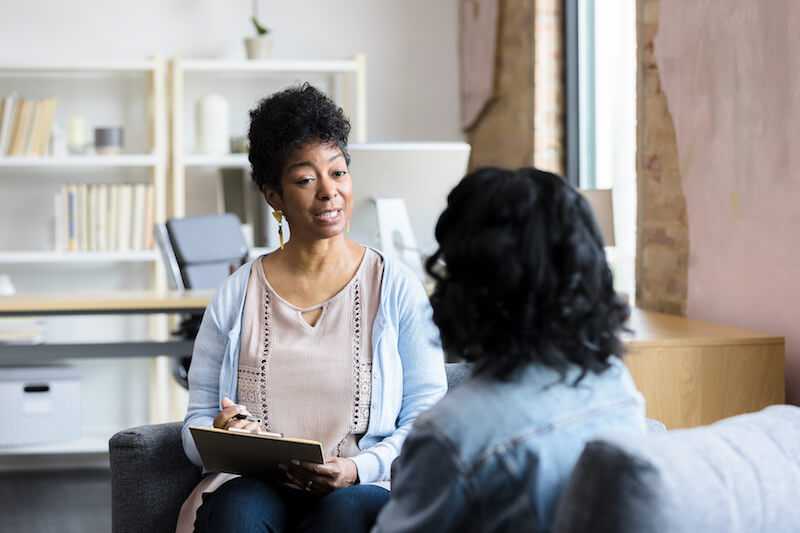 More and more individuals are choosing to become counselors or specialists and work with patients or clients suffering from behavioral disorders. Many of these individuals are looking into becoming Board Certified Behavioral Analysts (BCBA). If you're wondering what a BCBA is or How to Become a BCBA, you'll find all the information you need below.
What is a BCBA?
A Board-Certified Behavioral Analyst is a professional interested in working with mental health and trained to work with individuals suffering from behavioral disorders and in need of behavioral analysis. They work with adult and child patients suffering from brain injuries, behavioral disabilities, and social or emotional issues. Their main goal is not just to study the patient's behavior but also to develop a plan to change or improve the problematic behavior.
According to the Behavioral Analyst Certification Board (BACB), there are a few different levels of behavioral analysts. There are Registered Behavior Technicians® (RBTs) and Board-Certified Assistant Behavior Analysts® (BCaBAs). BCBAs often oversee the work of these two professionals. The differences between the BACB, RBT, and BCaBA are in the education and certifications required and what they can and cannot do with a patient.
Career Outlook
Although the U.S. Bureau of Labor Statistics (BLS) does not provide career information specifically for board-certified behavior analysts, they provide it for psychologists and behavioral disorder counselors. Both occupations closely match the BCBA. Psychologists are expected to see a job growth of six percent from 2021 to 2031.
During this same decade, behavioral disorder counselors should see a 22 percent increase in jobs. As states continue to use treatment and counseling centers as alternatives to incarceration, these professionals will continue to be in demand. The increase in the diagnosis and treatment of autistic people also contributes to the demand for qualified BCBAs.
The amount of job growth can vary from one area to the next. The top five states that offer the highest job growth for BCBA are:
California
Massachusetts
Texas
Illinois
Arizona
The demand for educated and trained BCBAs continues to grow because their services are used in many professional fields, including:
Substance abuse training
Behavioral sport psychology
Behavioral pediatrics
Patients recovering from brain injuries
Behavioral gerontology
Organizational behavioral management
Environmental sustainability
Salary
A board-certified behavioral analyst has the potential to make very good wages. According to Salary.com, behavior health assessment specialists earned an average annual wage of $59,300 with the wages ranging from $51,500 to $67,500 or higher.
The BLS lists the average annual wage for psychologists and behavioral disorder counselors at $81,040 and $48,520, respectively. Different factors can affect wage potential, including education, certifications, years of experience, and location.
How to Become a BCBA
To become a BCBA, one must complete a training program and obtain the required certifications. To become certified, the individual must have a graduate degree. The BCBA program should be accredited by the Association for Behavior Analysis International (ABAI). Individuals interested in pursuing this career and learning how to become a BCBA are often surprised to learn there are two paths toward becoming a BCBA. Each pathway must meet the standards set by the ABAI.
1. Graduate Program
Successfully complete an ABAI-approved graduate program. The student will complete 270 classroom hours of graduate courses in various concentrations. These are concepts in behavior analysis, research methods, and professional and ethical conduct.
2. Verified Course Sequence
Students choosing this path are required to take specific courses in a specific order. These must also be ABAI-approved courses.
3. Complete Fieldwork
In addition to completing specific courses and earning the graduate degree, the student must also complete supervised fieldwork. In fact, the fieldwork must be completed in order to earn the degree and certification. Some hours of the fieldwork will be supervised, and some will be unsupervised. Students are typically required to complete about 2,000 hours of fieldwork.
As part of the fieldwork, the student will do the following.
Perform assessments to determine the need for behavior intervention. This may be a staff performance assessment, stimulus preference assessment, and functional assessment.
Create and implement a behavioral reduction program while overseeing skill acquisition
Writing important documentation like clinical notes, progress summaries, behavior plans, and similar professional correspondence.
Monitoring behavior analysis programs implemented by others
Designing behavior systems and training others
Collaborating and communicating with other professionals
Attending meetings and researching information important to a client's programming
A Board-Certified Behavioral Analyst that has postdoctoral training or a doctoral degree in behavior analysis can apply for certification as a Board Certified Analyst-Doctoral.®. However, this certification does not offer any additional privileges beyond what the individual would have with the BCBA certification.
Day in the Life
If there is one thing that can be said about a day in the life of a Board-Certified Behavior Analyst, it's that their days are seldom the same. The BA may be working with a child with autism spectrum disorder on one day and working with a child with developmental disabilities the next day.
They work not just with children but also with adults and even groups of people needing to change their behavior as well as the way they function. Although their main work is with children with autism spectrum disorder, they also with family members that are affected by autism spectrum disorder.
One thing that's similar from day to day is the supervising role of a BCBA. Although there are a lot of applied behavior analysis (ABA) treatments provided to clients and patients, many of these treatments are provided by the RBTs and assistants with the BCBA supervising. In fact, the BCBA supervises all work performed by others.
The main purpose of the BCBA supervising is to observe the patient, determine if the technician or assistant is providing services correctly, and assess if the child is progressing as required. They may also make recommendations on changes if they feel the child needs more or something different. The BCBA also communicates with the child or patient.
Communicating with the child or patient's family members is also a service provided by BCBAs. They educate the family members of the patient on treatment plans and how to deal with the situation at home. A large part of the BCBAs day is spent developing treatment plans for the patient because each plan must be individualized for a specific patient.
BCBAs also provide training to their staff members. Since the staff members provide such a large number of treatments, they must be trained in all aspects of the treatment. They also train them to complete the documentation and paperwork involved in each case.
Data analysis is an important part of the BCBAs day, and it's something that must be done every day. If there is a problem with the treatment, it will be noticed immediately using daily data analysis. The BCBAs also collaborate with other professionals to get the best ideas on a treatment plan.
Licensure, Certifications, and Continuing Education
The BACB reports that behavior analysts must be licensed and certified to work in that capacity. However, licensing requirements vary from state to state. There is no national certification for behavior analysts. The State Boards are the ones who make up the licensing requirements for that specific state. Requirements for each state can be found here.
In the states where there are no specific licensing requirements, the Board puts more emphasis on education and experience rather than on certifications and examinations. States that do have specific licensing requirements generally require one of the following for candidates interested in becoming licensed.
A graduate degree that includes coursework in behavior analysis from an accredited school
A specified number of hours of supervised fieldwork
Must pass the BCBA examination or
A graduate degree from an accredited school
A full-time position teaching behavior analysis
Must pass the BCBA examination or
An approved doctoral degree earned at least ten years prior to applying for licensure
At least ten years of practical experience in this field
Must pass the BCBA examination
It's worth noting that all three options require passing the BCBA examination. They also all have their own requirements regarding acceptable degrees and acceptable courses. For instance, states that require a graduate degree may accept a degree with a major in behavior analysis, education, or psychology.
The student must have a grade of at least a C in all courses to be eligible to take the certification exam. The degree must also be from an ABAI-approved or accredited school. However, even if the school might not be ABAI-accredited, the student may still use their behavior analysis program if the courses are ABAI-certified.
The certification exam consists of two parts: a 104-question test on applications and a 71-question test on foundations. The foundations part of the test covers these areas.
Concepts and principles
Experimental design
Measurement, data display, and interpretation
Philosophical underpinnings
The application part of the test covers these areas.
Behavior-change procedures
Behavior assessment
Ethics
Selecting and implementing interventions
Personal supervision and management
The initial certification is valid for two years. To maintain certification, the individual must complete at least 32 continuing education credits within the two-year period with four of these credits being on ethics. Behavior analysts who are working in supervisory roles must complete three units of continuing education credits.
Next Steps
Becoming a BCBA involves education and training, along with a commitment to continue learning.