How to Become a Pediatric Nurse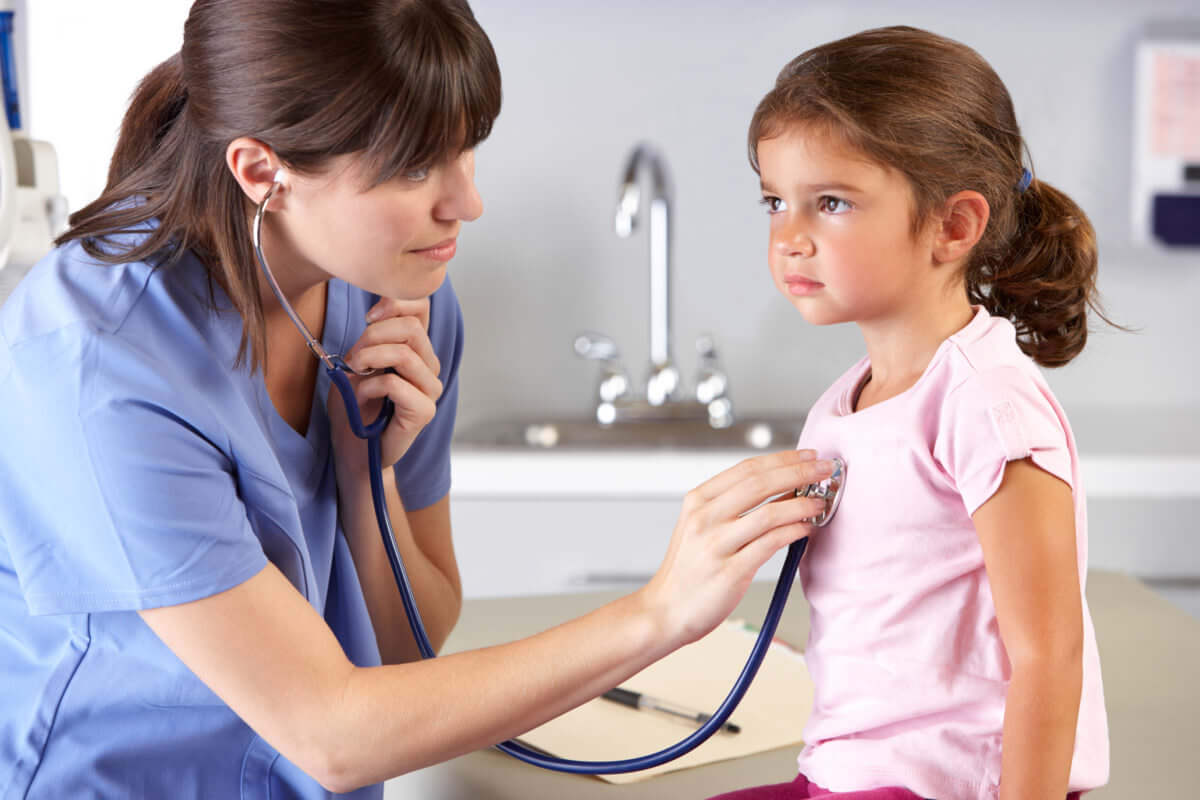 Do you enjoy helping people or taking care of people when they are sick? If you have the compassion to help people when they need health services, medication, or treatment, nursing is probably the career for you.
In nursing, it also helps to specialize. When planning your nursing career, you may want to consider specializing in a specific area of nursing to increase your ability to work in other environments or specialty areas.
If you love helping children, you may be interested in focusing on pediatrics. Pediatric nurses get to be the ones to help with children's health and wellness and treat them with medications and other treatments when they are ill.
Dealing with children takes a special person who knows how to deal with kids positively and reassure them when they are ill, as well as their parents and primary caregivers. Taking some coursework in child development or child psychology will help you get a handle on the issues that children deal with so that you will be more equipped to help them. This is an important aspect of both mental and physical health care settings.
What is a Pediatric Nurse?
Pediatric nurses are nurses that help with the healthcare of children including post-natal and infant care. They may work in environments such as children's hospitals or clinics that deal with illnesses and health issues that affect children, or they may work for cancer treatment centers who treat children's cancers like childhood leukemia or other illnesses.
Not all pediatric nurses work in children's clinics or hospitals. Some simply serve as the nurse of pediatric doctors who work as general practitioners in doctors' offices or other locations who see children and their families.
Whatever the case, the life of a pediatric nurse is unique and rewarding. Read on to find out more about what they do.
Day in the Life of a Pediatric Nurse
A day in the life of a pediatric nurse can vary from being around as a support to doctors who deal with the healthcare of children to making rounds to see sick children in a major children's hospital. You can choose your environment that you prefer to work in once you get your credentials and some basic experience that prepares you for dealing with health care issues that children face.
Traits and Qualities of Pediatric Nurses
Pediatric nurses provide health care services for children from birth through late teens. They may give physical exams, dispense medications for sick children, and provide information to parents when needed.
The effective pediatric nurse should have a good grasp of the psychology of children, knowledge of childhood diseases and conditions, and how to make sound decisions in child healthcare. Some of the most important traits of a pediatric nurse are listed below:
Ability to communicate effectively with parents and children
Understanding of general child psychology
Ability to serve as an advocate to a child
Administering medication according to age-appropriate guidelines
Evaluate children for signs of abuse
Provide support to families with dying children
The above traits and qualifications were created by the National Certification Board of Pediatric Nurse Practitioners and Nurses (NCBPNP/N). These qualifications are considered the essential attributes that pediatric nurses should possess to do their jobs efficiently. However, pediatric nurses who deal with more highly specialized areas such as cardiology or oncology would also need to possess other high-level skills that are needed in these specific areas to be effective for the treatment of these illnesses and treatment methods.
Career and Salary Outlook
If you desire a career in pediatric nursing, here are the general steps to achieving the credentials you will need to go forward:
1. Complete all nursing school and licensing requirements. (RN, BSN, or similar).
2. Specialize by taking on pediatric nursing internships and jobs.
3. Enroll in a pediatric nurse training program that helps to prepare nurses with specialized pediatric knowledge.
4. Consider obtaining your master's in pediatric or general nursing to advance in your career.
The career and salary outlook for pediatric nurses is optimistic. There will always be a need for qualified and experienced nurses in the pediatric field as well as related fields which specialize in child healthcare.
The Bureau of Labor Statistics (BLS) lists the average salary of a pediatric nurse at $69,790 annually. But people who go into this potentially lucrative field state that they do so not so much for the money they can make but from the rewards of helping sick children and their families.
On the other side of this is the downside to dealing with dying or terminally-ill children. However, being there for the child and their family in their last days also holds its rewards.
Is a graduate degree worth my time?
If you want to increase your salary and career options in the pediatric field, you might want to consider continuing your education to include a master's degree in either Nursing or Pediatric Care at an accredited institution. By taking this extra step, you may be able to secure a higher income and more advanced opportunities in this field.
If you are already a nurse, then you already have the qualifications you need to get started as a pediatric nurse. Making the transition to pediatric nursing from general nursing is not difficult. You just need to shift your focus from adult medical care to child medical care and do some practical work hours in a pediatric facility. You'll also need to sit for the pediatric nurse's exam (see link at the bottom of the page). This will license you in pediatric nurses once all of your college credits are completed.
Obtaining Licensure and Certification
To make sure that you are taking the coursework necessary to become a licensed pediatric nurse, check with the American Nurses Credentialing Center for PNP or pediatric nursing certification. The Pediatric Nurses Certification Board can also help to make sure you are on course to sit for the licensing exam that will allow you to practice nursing in your state of residence.
Focusing on Pediatrics
Once you have obtained your basic nursing degree (BSN) and passed the nursing licensure exam, you can specialize in pediatric nursing by becoming certified in pediatrics as Registered Nurse-Board Certified (RN-BC) through the American Nurses Credentialing Center. If you get certified through this board, you will be able to serve as a pediatric nurse, pediatric emergency nurse, or pediatric primary care mental health specialist.
Why go into pediatric nursing?
You may wonder why people choose to go into the field of pediatric nursing. As we've mentioned earlier, it is a rewarding thing to see the smile come back onto a child's face once they are over an illness or their symptoms have improved.
Pediatric nurses play a large role in the healing and well-being of children in this role and most people say they would not want to do anything else.
There are challenges when children are diagnosed with terminal illnesses, and this can be a deal-breaker for some. But when they realize they may be the only bright spot in a sick child's life, they are inclined to continue with this career choice.
Pediatric nursing seems to be one of those "hero professions" that won't make you a millionaire but offers a wealth of rewards on a spiritual or psychological level due to the number of families and children you can affect by simply being a strong source of support to patients and advocates for them and their parents in a difficult time.
Getting Started
If, after reading this, you still wish to pursue a career in pediatric nursing, start by searching for nursing schools and obtain your Bachelor of Nursing degree. Then sit for the licensing exam and start getting valuable experience working with children in different environments and settings.
Serving as a pediatric nurse may be stressful at times, but the rewards far outweigh the benefits.
We wish you luck in your future pediatric nursing career. Below are some helpful resources and links that may help you on your journey. Bookmark them for future reference.
Helpful Links:
Bureau of Labor Statistics bls.gov
Pediatric Nursing Certification Board https://www.pncb.org/pncb-exams