How to Become a Paralegal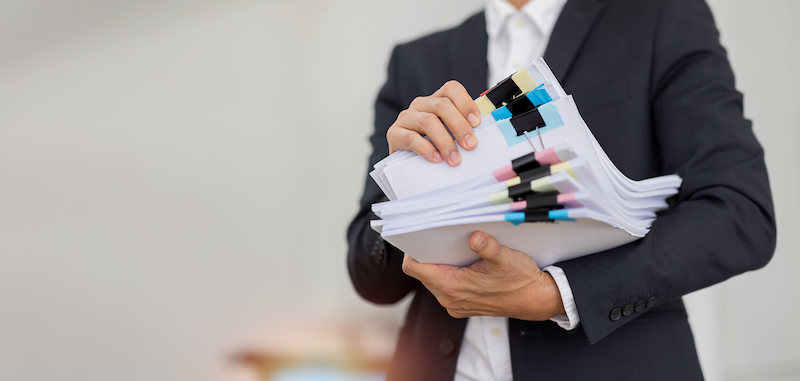 A paralegal is a legal professional whose main role is to provide support to lawyers and help them in their daily tasks and responsibilities. Paralegals must have a strong knowledge of legal procedures, regulations, and terminology and strong analytical, research, and writing skills.
Paralegals are generally not authorized to provide legal advice. They work under the supervision of an attorney to support the legal process. They work closely with lawyers and other legal professionals to ensure that clients receive the best possible representation. Paralegals work in various settings, including law firms, corporations, government agencies, and non-profit organizations. They may also specialize in a specific area of law, such as immigration, real estate, bankruptcy, or personal injury.
Becoming a paralegal can be a rewarding and fulfilling career choice for individuals who are interested in the legal field and have strong analytical, research, and writing skills. Paralegals are an integral part of the legal team. They perform many of the same tasks as lawyers. If you are considering a career as a paralegal, the following information will guide you on how to become a paralegal. The article further illuminates the benefits, job responsibilities, and potential salary.
Career Outlook and Salary Expectations of a Paralegal
Career Outlook
The demand for paralegals is growing. According to the Bureau of Labor Statistics (BLS), employment of paralegals and legal assistants is projected to grow 12% from 2019 to 2029, which is much faster than the average for all occupations. This growth is because of several factors, including the increasing demand for legal services and the desire to cut costs by having paralegals perform the tasks that lawyers previously did.
Salary Expectations
According to the BLS, the average annual salary for paralegals is around $54,000. However, this varies depending on the experience, type of employer, size of the law firm, and location. Paralegals in the private sector earn more than those in the public sector. Those who work in large metropolitan areas also earn more than those in smaller cities or rural areas.
How to Become a Paralegal
Becoming a certified paralegal is a great way to enter the legal profession and launch a successful career. Below are the steps on how to become a paralegal:
1. Education
The first step to becoming a paralegal is to get at least a high school diploma or equivalent. A high school diploma is typically the minimum educational requirement for most entry-level positions in the legal field. While a college degree is not required to become a paralegal, it can be beneficial and may increase an individual's chances of obtaining a job.
Most employers prefer to hire individuals with a certificate or associate's degree, so earning a paralegal certificate or associate's degree or bachelor's degree in paralegal studies from an American Bar Association-accredited institution is recommended. These programs provide students with the basic skills to perform their duties and knowledge of the laws and regulations governing the legal profession. They provide students with a strong foundation in legal theory, research, and writing.
2. Gain Work Experience
Once you have completed your education, gaining as much work experience as possible is important. You can do this through internships or volunteer work in law firms or other legal institutions. Some law firms also provide on-the-job training. This experience can help individuals build their skills and knowledge, and develop professional contacts.
This is a great way to build up your resume and help you stand out in a competitive job market.
3. Pass a Certification Exam
Different states have differing paralegal certification requirements. Most states require paralegals to pass the Certified Legal Assistant/Paralegal (CLA) exam administered by the National Association of Legal Assistants (NALA). You can also take an exam from the National Federation of Paralegal Associations (NFPA). These exams are designed to test your skills and knowledge. They cover various topics, such as legal research and writing, ethics, and civil procedure.
4. Obtain a Paralegal Certificate
Once you have successfully passed the exam, you will become a certified paralegal, which can give you an edge over other jobseekers. Many employers prefer to hire individuals who have a paralegal certificate. You can get this certificate through various colleges, universities, and professional organizations, including the NALA, the NFPA, and the American Bar Association (ABA).
5. Consider Joining a Professional Organization
Individuals may consider joining professional organizations. These associations provide many helpful resources and benefits, such as networking opportunities, job postings, and access to continuing education courses, which will help your career.
6. Consider Getting Specialized Certifications

To show a higher level of competence, you may wish to pursue specialized certifications in various areas of law, such as family law, estate planning, bankruptcy law, intellectual property, or criminal law. These certifications help individuals gain the skills necessary for certain types of legal work and increase their job prospects.
7. Find a Job
Finding a paralegal job can be challenging but possible with the right resources and dedication. Reach out to other paralegals or legal professionals in your community who can provide you with information and resources on available paralegal positions.
Use online job search engines, join professional organizations that provide information and support for paralegals looking for employment opportunities, and contact the career services office at your college or university to check for job postings and networking events in your area.
Consider interning or volunteering with legal aid organizations or other non-profit organizations that provide legal services to gain experience and build relationships with potential employers. Internships often lead to full-time job offers.
Always keep an open mind and stay persistent in your search. Finally, don't forget to update your resume and keep track of any applications you have submitted.
8. Maintain Certification
Paralegals need to maintain their certification by completing continuing education courses and taking part in professional development activities. This allows paralegals to stay up to date on the latest developments in the legal field and enhance their skills.
9. Advance Your Career
Paralegals should consider advancing their careers by taking on more complex tasks, joining professional networks, and pursuing a master's degree in paralegal studies. They may also choose to specialize in a specific area of law and become experts in that area. You can become an invaluable legal team member with the right education, experience, and dedication.
10. Stay Current on Legal Changes
It is important to learn about new things that happen in the legal field if you want to perform work accurately and promptly. You can keep up to date on changes in the law or paralegal practices by attending seminars, conferences, and workshops focusing on legal professional developments and reading relevant publications. You will also need to be familiar with any computer programs or software used in the field.
In addition to the right qualifications and experience, there are a few other things you should consider when pursuing a career as a paralegal. Good communication skills are essential, as this job involves writing reports, talking to clients, and explaining complex legal matters in simple terms. You must be organized and able to pay attention to details. You should also be able to do more than one thing simultaneously. It is important to understand some legal terms and know about different practices in the legal field. You should also research the laws relevant to your jurisdiction, so you can answer questions quickly and provide accurate advice.
Day in the Life of a Paralegal
A typical day for a paralegal will vary depending on the employer and the type of law they practice. However, some common tasks a paralegal might perform include:
Conducting legal research
This involves researching laws, regulations, and legal articles to help lawyers prepare for trials, hearings, and other legal proceedings.
Drafting legal documents
Paralegals draft various legal documents, such as pleadings, motions, briefs, and contracts.
Organizing evidence and records
It's the paralegal's responsibility to gather relevant information from witnesses or clients and organize it in a way that makes sense.
Managing case files
Paralegals manage the paperwork and documents associated with a case, such as transcripts, court records, depositions, and pleadings.
Conducting interviews
Paralegals may be asked to interview witnesses or clients to gather information for their cases.
Reviewing court decisions
Paralegals often need to review court decisions to determine how they affect the case they are working on.
Preparing legal memorandums
Paralegals create summaries of research and analysis that lawyers can use when preparing for trials or hearings.
Organizing exhibits
Paralegals organize and prepare exhibits for court hearings, including photographic evidence, physical evidence, and documents that need to be presented.
Attending court proceedings
Paralegals often accompany lawyers to court appearances to assist.
Licensure, Certifications, and Continuing Education
Paralegals are not required to be licensed or certified to practice in the United States, although some states have voluntary licensing programs. Most employers prefer their paralegals to obtain certification from a nationally recognized professional organization such as the National Association of Legal Assistants (NALA), the National Federation of Paralegal Associations (NFPA), or the American Bar Association (ABA).
Certification shows the paralegal's commitment to their profession and knowledge of the legal system. Paralegals should also engage in continuing education opportunities to maintain their skills and knowledge. These education courses can be taken online or at local colleges and may include topics such as contract law, trial preparation, and legal writing. Completing continuing education requirements helps ensure that paralegals are current on the latest developments in their field. Advanced degrees or certificates can also increase earning potential.
Conclusion
Overall, a paralegal's job is to offer aid to lawyers and assist them practice law efficiently and effectively. This often involves a great deal of research, organization, and communication skills. Paralegals play an important role in the legal system and can positively impact their clients' lives.
Becoming a paralegal is a good career choice for people who want an interesting and challenging job. With the right qualifications and a dedication to learning, you could be successful and have a very rewarding career. Whether you pursue a degree or complete an accredited certification program, ensure you stay apprised of the latest developments in the field to compete with other people looking for jobs.
Good luck!