How to Become a Private Investigator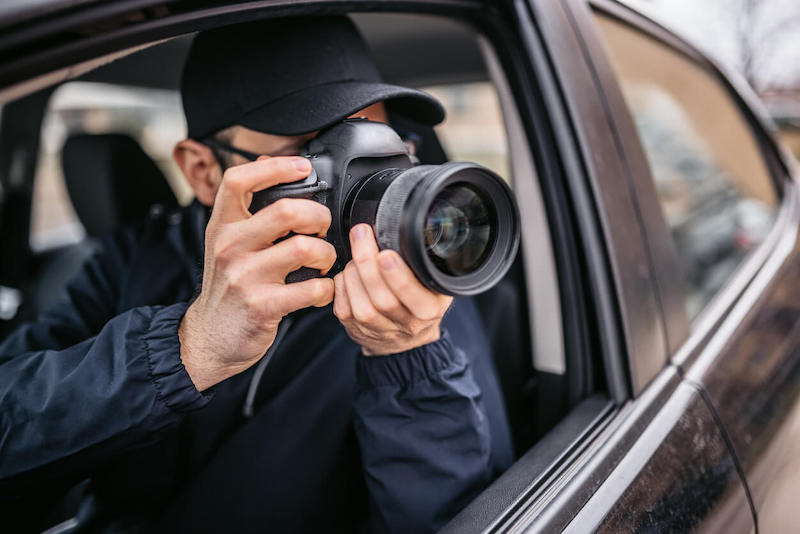 If you're into pop culture and police work, then the names Sherlock Holmes, Nancy Drew and even Benoit Blanc probably mean something to you. Being a private investigator is more than just being a cult personality – it requires a background in law enforcement and/or military experience. A private investigator may have several responsibilities apart from the ones you are most familiar with. Like any other profession, a private investigator requires specific qualifications and qualities.
Here, you can find all the information much of the information you need to become a private investigator, including the requirements and steps, salary and a day-in-the-life.
A private investigator also requires certification to operate in many states. Without proper knowledge on the licensure, you can get into trouble with relevant authorities.
Follow closely as we dissect everything about how to become a private investigator.
What is a Private Investigator?
A private investigator, also known as a PI, is a professional who gathers, analyzes, and does a background check on an organizations' personal, legal and financial matters. However, PIs are not limited to organizations. They also work for individuals and businesses. Private investigators also conduct searches for missing persons and critical surveillance for clients.
Duties and Responsibilities of a Private Investigator
The responsibilities may vary depending on the case and the client. The following are some of the duties that a PI performs:
Conducting individual background checks like financial status, pre-employment status and educational background.
Performing interviews on behalf of a business or organization.
Performing thorough searches of public records, computer databases and other resources to assemble sensitive information for investigations and cases.
Assembling pieces of evidence and analyzing them for clients and organizations
Taking covert videos and performing other surveillance on behalf of clients
Writing reports and case summaries on behalf of clients
Private Investigator Career Overview
The role of a private investigator is fascinating and rewarding. This role requires training, attitude, and the right skills to succeed. PIs need confidentiality and discretion as part of their code of conduct. Therefore, most sensitive cases never get to be publicized. There are rare cases of private investigators going public or in the news. However, occasionally, we get a glimpse of how they work.
The following are examples of where PIs typically work:
Divorce cases and custody disputes
Missing persons cases
Social media investigation and surveillance
Insurance and other fraud cases
Research done by the Bureau of Labor Statistics shows that the employment of private investigators will rise by about 6 percent between 2021 and 2031.
The same study projects openings for PIs to be 3700 annually on average. The openings are expected to result from the need to replace workers who transfer or retire from the profession.
The increased demand for employment of private investigators results from the increased fraud rates, lawsuits, and other crimes. Online investigations are not always effective; hence, the need to have private investigators conduct personal background checks.
How Much Do Private Investigators Make?
In 2021, the average annual pay for an investigator stood at $59,380. The lowest 10 percent earned wage was below $32,130, while the highest 10 percent wage made was above $98,000. The work of an investigator often forces them to work after typical office hours, since they must work at any time that they are able to gather the required information effectively.
How to Become a Private Investigator Step by Step
Becoming a private investigator depends on your state; therefore, you should find out the requirements of your specific region before becoming a PI. Among the requirements of a PI are several years of experience and a high school diploma. The following are simple steps to guide you in your PI career.
1. Acquire Education
Most PI jobs require that you have a high school diploma. However, the education requirements vary significantly with the job as some may even require an associate's degree or a 4-year degree in related fields such as criminal justice and political science.
2. Training
Training is an essential aspect of this job since it requires a vast skill set. Most employers offer on-job training to private investigators they work with. Training depends on the nature of your job, position, and prior experience.
Among the things covered during training are as follows:
Strategies and procedures for performing interviews
Techniques for gathering and evaluating evidence
Accident scene reconstruction approaches
Surveillance methodologies
Corporate investigators may receive training on management structures and business exercises as opposed to other investigators.
3. Acquire Relevant Experience
Gaining experience in a relevant occupation is an excellent way of developing skills that private investigators require in their daily responsibilities. Most investigators have a past professional experience in fields such as law enforcement and the military.
Enrolling in programs that can help you gain skills and knowledge in this profession is highly advised. Some private investigators have prior experience as paralegals and claims adjusters.
Qualities of a Private Investigator
The profession requires private investigators to possess several skills and qualities to succeed. Some of those skills are as follows.
Effective Communication
A PI requires effective written and verbal communication to conduct a comprehensive investigation.
When conducting interviews in cases of missing persons, you must speak to the victim's family members and work with the involved parties. The investigators must ask straightforward questions and listen while making concrete resolutions.
Investigators need compassion when dealing with sensitive cases and be considerate when dealing with difficult situations. When documenting and filing critical information, investigators need practical writing skills.
Legal Knowledge
Investigators require basic legal knowledge when conducting their investigations since they are not law enforcers. The knowledge is critical to ensure that investigators don't cross legal boundaries and infringe the rights of individuals.
Any unlawful gathering of evidence could lead to prosecution and rejection of the evidence.
Computer Literacy

Private investigators use technological devices to track down and evaluate information. These devices are computers, GPS trackers, and surveillance tools.
Sometimes it requires them to navigate through databases to collect vital information from the target.
Patience
The profession involves a lot of processes, requiring consistency and patience from the PI to have a positive outcome. Sometimes a process can take longer than the projected period to be completed. Therefore, the PI must be willing to perform all the investigation's required surveillance without leaving details to chance.
 Innovation
The personnel must have a wide range of resources and innovativeness to conduct successful investigations. The information and tools at their disposal make it easy to find information when used effectively.
A Day in the Life of a Private Investigator
Investigators may risk their lives and find themselves dealing with a lot of paperwork. A PI can spend most of their day in the field conducting investigations and reaching out to prospective people involved in cases they handle. Some PIs can also spend most of their time in offices making phone calls and conducting searches on the computer. They can spend days trying to access a certain computer database; sometimes, the profession can be aggressive. For this reason, they are allowed to carry handguns.
If a PI owns an investigative agency, they may have to deal with aggressive and demanding clients, which requires them to work hard to maintain their work ethic. They may be tasked to work for different organizations, individuals, and corporate clients with vast investigative needs. They are often hired to investigate cheating spouses, personal injury cases, child custody and insurance claims which can require a lot of attention to detail, notetaking and paperwork. They are also involved in finding witnesses and interviewing them which requires a calm demeanor, understanding and notetaking.
Licensure and Certifications of a Private Investigator
Are you still wondering how to become a private investigator? While no specific certifications are required to become a PI, certification allows you to climb the career ladder fast and attain knowledge and skills for effectiveness in the profession. The following are some of the credentials required to become a certified private investigator.
There are specific requirements for licensing to work as a private investigator. Though the requirements vary with state and jurisdiction, the following are some of the common things you need to:
Undergo a criminal history background check
Be 18 years and above
Have at least three years of experience in a similar field
Pass the required examination
Pass a course in carrying firearms if your position needs you to operate with a gun
Hold an associate's or bachelor's degree in criminal justice*
*not required for all positions, check individual requirements
After acquiring the required components and qualities, you can find a job in a company or volunteer to allow you to grow as you gain experience. The above steps will help you grow to be the most successful investigator.
Top Employers for PIs
According to Indeed, there are some common top-rated companies where you can work as a private investigator. The same companies came up repeatedly when people were asked about compensation, work-life balance, career growth, and good management:
Securitas
CoventBridge Group
DigiStream Investigations, Inc.
Perspecta
Litigation Solutions
Becoming a PI
Getting a degree in criminal justice or criminology will allow you to understand the field of criminal justice, psychology and other components that will make you a successful PI. Get information from a few schools so you can get the degree that is the best fit. Good luck!