How to Become an FBI Agent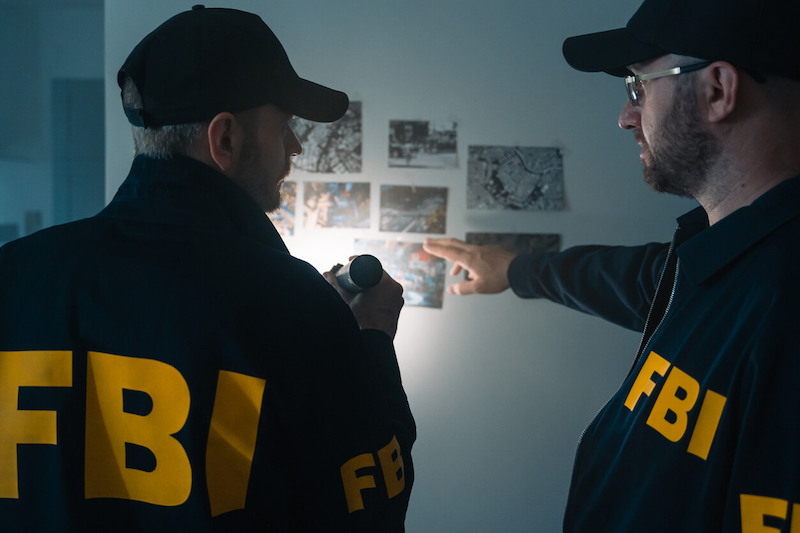 An FBI agent is responsible for keeping American citizens safe, protecting the country from domestic and international threats, and upholding the Constitution. These professionals fight against everything from organized crime and drug trafficking to terrorism. If you want to become an FBI agent and believe that this career path is right for you, you should have strong communication skills, interpersonal skills, and leadership skills. Before you choose this career, you should know how to become an FBI agent.
What is an FBI Agent?
An FBI agent is a type of law enforcement official who's responsible for investigating criminal law violations on the federal level. The FBI is one of the investigative arms of the U.S. Department of Justice.
Professionals who work as FBI agents will investigate such security threats as white-collar crime, terrorism, espionage, and cyber-crime. The primary tasks that an FBI agent will perform include:
Monitoring the day-to-day activities of suspects
Arresting criminals
Testifying in court against criminals
Obtaining evidence that supports a crime
Looking through business records
Examining violent and data theft crimes
Finding information about organized crime groups
Working as an undercover agent in a criminal organization
Protecting valuable technology and weapons
Interrogating witnesses and suspects
Career Outlook
Many criminal investigators are able to advance in their careers via job experience as opposed to continuing education. If an FBI agent has a specialized skill or a professional background that can be leveraged, they may be able to obtain a specialized position alongside a higher salary level. Higher annual salaries are oftentimes paid to agents who work in supervisory positions to newer agents.
Projections by the U.S. Bureau of Labor Statistics state that positions for criminal investigators should grow by around 3% between 2021-2031, which is slightly slower than the average among all professions. However, this includes all types of criminal investigators.
FBI job positions should remain competitive for the foreseeable future as a result of the special nature of this work and the low turnover of current employees. Once you've been hired as an FBI agent, you could qualify for extra training that would lead to promotion to executive, senior managerial, or supervisory positions.
FBI Agent Salary
Unlike other careers, the average salary for an FBI agent isn't straightforward since there are several factors that must be considered. For instance, any new special agent who joins the FBI will be placed on the GL schedule of pay, which means that these officers begin at level GL-10. At this level, the pay is currently $53,593 per year when you're first starting out, which is when you're training at Quantico.
Once you've completed your training, the salary level you qualify for depends on the field office assignment you receive. Following a probationary period that lasts for two years, an agent will be moved over to the general schedule pay scale. In most cases, agents achieve the GS-13 pay level by the end of the first five years of their career. At this level, the annual salary starts at just over $106,000.
How to Become an FBI Agent
Before you can send in an application to become an FBI agent, make sure that you meet some basic qualifications:
Be between 23-36 years old when applying
Have a valid driver's license
Be a U.S. citizen
Hold a bachelor's degree and two or more years of full-time job experience
Meet physical fitness requirements
Obtain top-secret Sensitive Compartmented Information (SCI) clearance
SASS refers to Special Agents Selection System (SASS). This system involves a multi-step process that filters applicants to make sure anyone who qualifies has the skills and expertise necessary to handle the special agent role. This process begins when you send in an application and can take as long as one year to finish.
1. Application
The first step in this process involves applying, which can be done via the FBI careers page. Along with the application form, you'll be expected to submit your federal resume and your college transcript through the application page. If you've already been an employee of the government in the past, make sure that you attach form SF-50. It's also recommended that veterans include the DD-214 form.
2. Phase I Test
Once your application has been submitted, you'll need to take and pass the FBI Phase I test, which is a standard computerized exam that you can complete in around three hours. This test consists of five separate sections, which include:
Figural reasoning
Preferences
Logic-based reasoning
Situational judgment
Personality assessment
If you're able to pass this test, you'll be given an opportunity to take part in a meet-and-greet interview in a local field office. This interview is an in-person review that goes over your entire application.
3. Interview
During this interview, you'll need to verify information and will have time to ask questions about FBI policies. All of the information you've submitted will be used to assess you based on core competencies. If the interview is successful, you can move on to the Phase II test.
The Phase II test includes a structured interview and a written assessment. Once you pass the writing exam, an email invitation will be sent to you with the details of when and where to attend the structured interview. This interview takes place at a regional site.
If you pass both parts of the Phase II test, you'll qualify for conditional appointment, which will only be valid while you complete any SASS components that remain. Your conditional appointment can be terminated at any time if the FBI finds discrepancies in your application.
You'll also be tasked with undergoing a background investigation, which involves drug tests, an arrest check, a credit check, a personnel security interview, a polygraph exam, and fingerprinting. Every candidate needs to complete this process if they want to obtain SCI Clearance. This process can last for around 6-18 months.
4. Physical
The role of a special agent requires a considerable amount of physical strength, which is why you'll need to pass a physical fitness test. When taking this test, make sure that you provide documentation that shows proof of your medical history and the necessary vaccinations. Keep in mind that this test will need to be completed several times during the SASS process.
The purpose of the physical fitness test is to evaluate the applicant's fitness level across four categories, which include:
A 300-meter sprint
A 1.5-mile run
Continuous sit-ups in a single minute
A max number of pushups
If you want to pass the test, you can't score less than zero in any event. Across all four events, at least nine points are required to pass.
5. Basic Field Training Course
As you progress through this process, you'll need to take part in the Basic Field Training Course (BFTC). This course gives you the skills and knowledge you need to be an FBI agent in the field. During this program, you'll learn about interrogation and defensive tactics as well as firearms and intelligence lessons. You'll also need to complete a physical fitness test with a score of 12 points or more.
6. Receive Career Placement
The final step in the SASS process is to receive your career placement, which occurs once you've finished the field training course. At this point, you'll be an FBI agent and will be assigned to one of the 56 field offices throughout the U.S. From here, you'll start active duty.
Day in the Life of an FBI Agent
An FBI Agent's day-to-day tasks can vary substantially depending on the role, specialty, and investigation they have. Field agents usually spend most of their time investigating known and suspected crimes in the areas where they've been assigned. An agent can spend much of their time gathering evidence, making arrests, meeting with sources, and investigating crimes. They can also work alongside other law enforcement offices throughout their investigations.
In more serious situations, an FBI agent may need to work with specialized teams, which can include everything from the Hostage Rescue Team to the SWAT team. These professionals are responsible for responding to emergency situations that involve armed suspects, hostages, or explosives.
However, you may not be assigned as a field officer. For instance, some agents spend more of their time testing and analyzing evidence in labs. You might also be tasked with monitoring cyber-terrorism threats or performing language analysis. In one of these roles, you may never work directly in the field, which would protect you from being in dangerous scenarios. These are usually more technical roles, which means that you would likely use advanced equipment in order to analyze evidence and obtain intelligence.
Licensure, Certifications, and Continuing Education
There are no licensure or certification requirements for being an FBI agent. Once you've completed the training program, you will become an agent. However, your education isn't over. Most FBI agents will be put through additional training programs on occasion that focus on new law enforcement techniques and technologies. The training programs available at the FBI include driving skills, leadership development, basic field training, and tactical training.
Anyone who becomes an FBI special agent is expected to adhere to high standards of conduct and integrity. You'll also need to maintain your physical fitness while you work at the Bureau. To keep your job, maintaining SCI clearance is mandatory, which means that professional and personal conduct must remain high. During a career as an FBI agent, all agents are monitored to make sure that they are mentally, morally, and physically fit to have this job.
Now that you know how to become an FBI agent, you should have every tool you need to start a career in the field and excel once you earn the position.