How to Become an ESL Teacher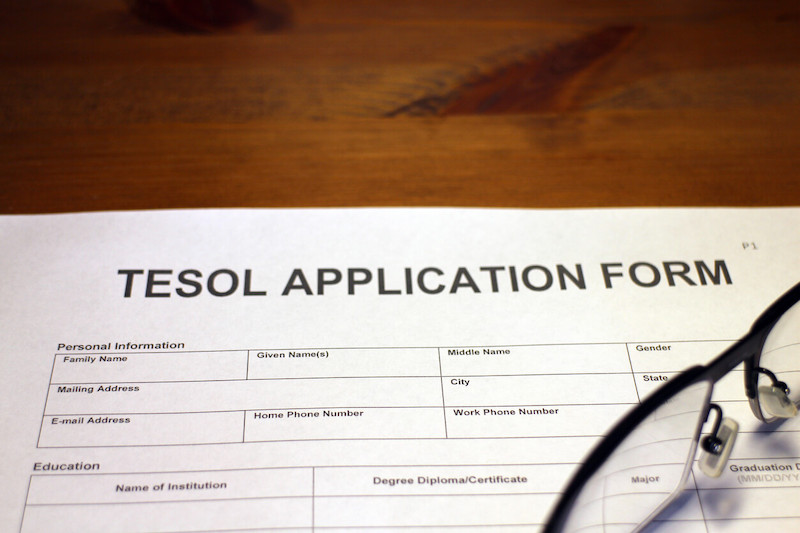 Have you ever dreamed of becoming an ESL teacher and sharing your passion for language with the world? Are you looking to travel, learn a new language, or make a real difference in people's lives? Or are you interested in becoming an ESL teacher to gain experience that can help boost your resume and give you more career options? Regardless of why you want to become an ESL tutor, this post will provide the vital steps on how to become an ESL teacher needed to make that dream come true.
What Is an ESL Teacher?
ESL teachers specialize in teaching English as a Second Language (ESL) to students from non-native English-speaking backgrounds. ESL classes can range from basic language skills such as grammar, pronunciation, and vocabulary to more advanced topics like literature and culture.
ESL teachers provide instruction in both the classroom and online environments, allowing them to reach a wider audience than in traditional classrooms. They can tailor their lessons to meet the needs of each student, helping them understand and use English effectively.
In addition, these teachers must be knowledgeable about other cultures to help bridge cultural gaps between their students and native speakers of English. They must also be patient and understanding to help their students become fully fluent in the language.
Overall, ESL teachers are important educators who work to empower non-English speaking individuals with the skills they need to communicate effectively in English. By providing a supportive and engaging learning environment, these teachers can ensure that everyone has access to quality education regardless of their background or language proficiency.
ESL Teacher Career Outlook
The demand for ESL teachers continues to be strong. With increasing number of students learning English as a second language, the job market remains robust in this field. ESL teachers are found in public and private schools and institutions worldwide, so many positions are available depending on one's qualifications and preferences. As with all education careers, demand is high.
Additionally, many ESL instructors teach online courses or provide tutoring services outside of traditional classroom settings. This increases the available opportunities and can provide an even greater diversity of career paths for ESL teachers.
Learners in public school systems typically require instruction in the form of either a pull-out or push-in approach. In the pull-out approach, students are taken out of the regular classroom and placed in designated areas with teachers who can work with them individually or in small groups to improve their English language skills.
The push-in approach entails joining these students in the regular classroom and providing ESL instruction during regular class time. Depending on the size of a school, these small groups may comprise English language learners of different ages and grade levels who all need assistance with their English language skills.
Instructors in this field must be knowledgeable and experienced in different instruction models, including total physical response (TPR), communicative language teaching (CLT), sheltered instruction, and direct instruction (DI). They must also understand how to effectively assess their student's progress so they can adjust their lessons as needed.
Salary for ESL Teachers

According to the BLS report, ESL teachers for adults in the United States earned an average annual salary of $60,650 as of May 2021, which is lower than the average salaries for elementary ($67,080), middle ($66,880), and secondary school teachers ($69,530).
A few factors determining salary include the place of work, education and training, expertise in teaching English as a second language, and the quantity of funding available for ESL programs.
Those working in metropolitan areas may have higher wages than their rural counterparts due to the higher demand for experienced ESL instructors. Similarly, candidates with advanced degrees or relevant certifications may command higher salaries than those without them. Additionally, those with prior teaching experience or expertise in the subject matter may be more attractive to employers, resulting in higher salaries.
Despite this, the BLS projects that employment for ESL instructors would decline by 6% through 2031, while elementary school and high school teachers are projected to have modest increases of 4% and 5%, respectively. As a result, it could be more challenging for job seekers to find openings in the ESL sector during the next ten years.
How to Become an ESL Teacher
There are several procedures you must follow to become a certified ESL instructor.
1. Get a Relevant First Degree
The first step is to complete a bachelor's degree in Teaching English as a Second Language (TESOL) or Teaching English as a Second Language (TESL). You might even decide to study something similar, like linguistics.
2. Seek Experience
Getting student teaching experience is the next step after receiving your degree. Most states mandate that instructors finish their student teaching internships while enrolled in their programs. For this crucial step, verify the criteria in your state.
3. Pursue a Master's Degree (Optional)
Master's degree programs can help you improve your credentials and allow you to specialize in ESL teaching. Although most schools don't need it, individuals with a bachelor's degree or certified instructors who want to specialize in ESL may choose to pursue it.
4. Seek Certification
A state teaching credential, sometimes with an ESL, ENL, ESOL, or ELL endorsement, is also required to teach ESL in public school systems. You might also need to pass a background investigation and drug test to qualify for some jobs.
5. Obtain Your License
It's now time to get ready for the licensing exam. Check with your state board to ensure you know the intricacies since each state may have its criteria. You can apply for your teaching license after completing these examinations.
6. Apply for Job Openings
Once you have all the required credentials, you should begin applying for jobs. When submitting applications, be sure to look at local job advertisements that expressly include ESL teaching openings. To remain up to speed on any open opportunities, joining job boards or online organizations devoted to ESL teaching is beneficial.
In addition, it's important to remember that there are typically more ESL teaching positions in states with bigger populations of non-native English speakers. For instance, compared to other states, California, New York, Florida, and Texas frequently have more employment vacancies for ESL teachers.
Day in the Life of an ESL Teacher
How to become an ESL teacher is only one part of the equation – understanding what it would be like to have a job as an ESL teacher is just as important. A typical day for an ESL teacher starts with planning and preparation. Before heading into the classroom, they must review their lesson plans, materials, and activities to prepare them to teach their students. Then it's time to head into the classroom, where a busy day of teaching awaits them.
Starting the day
They will typically start by introducing themselves to the students before reviewing language objectives or grammar points and engaging in conversation activities. After some warm-up exercises, they move on to more engaging tasks such as reading comprehension exercises or writing assignments. They work with the students throughout these activities to ensure everybody understands what's happening.
Mid-day
By mid-morning break time, the teacher will have already interacted with many students and cultures. After the break, it's time to dive into more advanced material, such as pronunciation or listening comprehension activities which they may run in small groups or individually. Lunchtime usually follows these activities, after which there can be more group work on topics such as speaking, debate, or language games.
End-of-the-day
The day ends with a wrap-up session where the teacher reviews all that was done during the lessons and answers any questions that may have arisen. As well as this, they will also use this opportunity to set homework tasks for their students as part of ongoing assessment. Finally, they bid goodbye to their students before starting preparations for the next day's classes.
At the end of the working day, an ESL teacher will have a full and busy schedule. During this time, they will have taught students from around the world and helped them to understand English better. It's often rewarding work that can be both challenging and fun for everyone involved.
Licensure, Certifications, and Continuing Education for ESL Teachers
To become an ESL teacher, one must obtain certain licensure and certifications. The licensing and certification requirements vary depending on the country or state you teach in. In some cases, such as with public K-12 schools in the United States, ESL teachers may be required to obtain a teaching license from the local education department or school district.
ESL teachers should also consider obtaining specialized certifications demonstrating their qualifications and commitment to teaching English as a Second Language. The most recognized ESL certifications are through international organizations such as TEFL International, CELTA (Certificate in Teaching English to Speakers of Other Languages), and TESOL (Teaching English to Speakers of Other Languages). These certifications require an in-person or online course, which usually lasts four to six weeks.
TEFL
A TEFL certificate is proof of your qualifications to teach English abroad, and it is typically required by schools and employers when you apply for a teaching position.
CELTA
CELTA is an internationally recognized certification for teaching English as a second language. It was developed by the University of Cambridge and offered courses to help teachers gain the necessary skills and qualifications to teach ESL anywhere in the world. The course focuses on classroom activities, lesson planning, assessment criteria, and more.
TESOL
On the other hand, TESOL offers a more comprehensive curriculum than CELTA, which includes topics such as cultural considerations, language analysis, and assessment techniques.
Online TEFL/TESOL
Online TEFL/TESOL courses are becoming increasingly popular for those who want to become an ESL teacher but need to attend a traditional in-person course. These courses provide the same qualifications as physical courses and offer flexibility for busy people.
No matter which route you choose, having a TEFL/TESOL certification will give you the confidence to know that you have the skills and qualifications necessary to teach English as a second language. With the knowledge and experience gained from a certified course, you can confidently begin your journey of becoming an ESL teacher.
It is also important for ESL teachers to stay up to date on the latest teaching methods and best practices in their field. Continuing education courses can help teachers brush up on their skills and keep them current with trends in ESL instruction. Numerous resources offer both free and paid continuing education opportunities for ESL educators.
Moreover, building a strong professional network is essential to succeed as an ESL teacher. Reach out to other experienced teachers, join forums dedicated to teaching English as a Second Language, attend conferences and webinars tailored to this field, and explore other professional development opportunities.
Get Started
Although becoming an ESL teacher can be daunting, with the right credentials and qualifications, it is a rewarding and fulfilling career that can open many doors. Good luck.