How to Become a Criminalist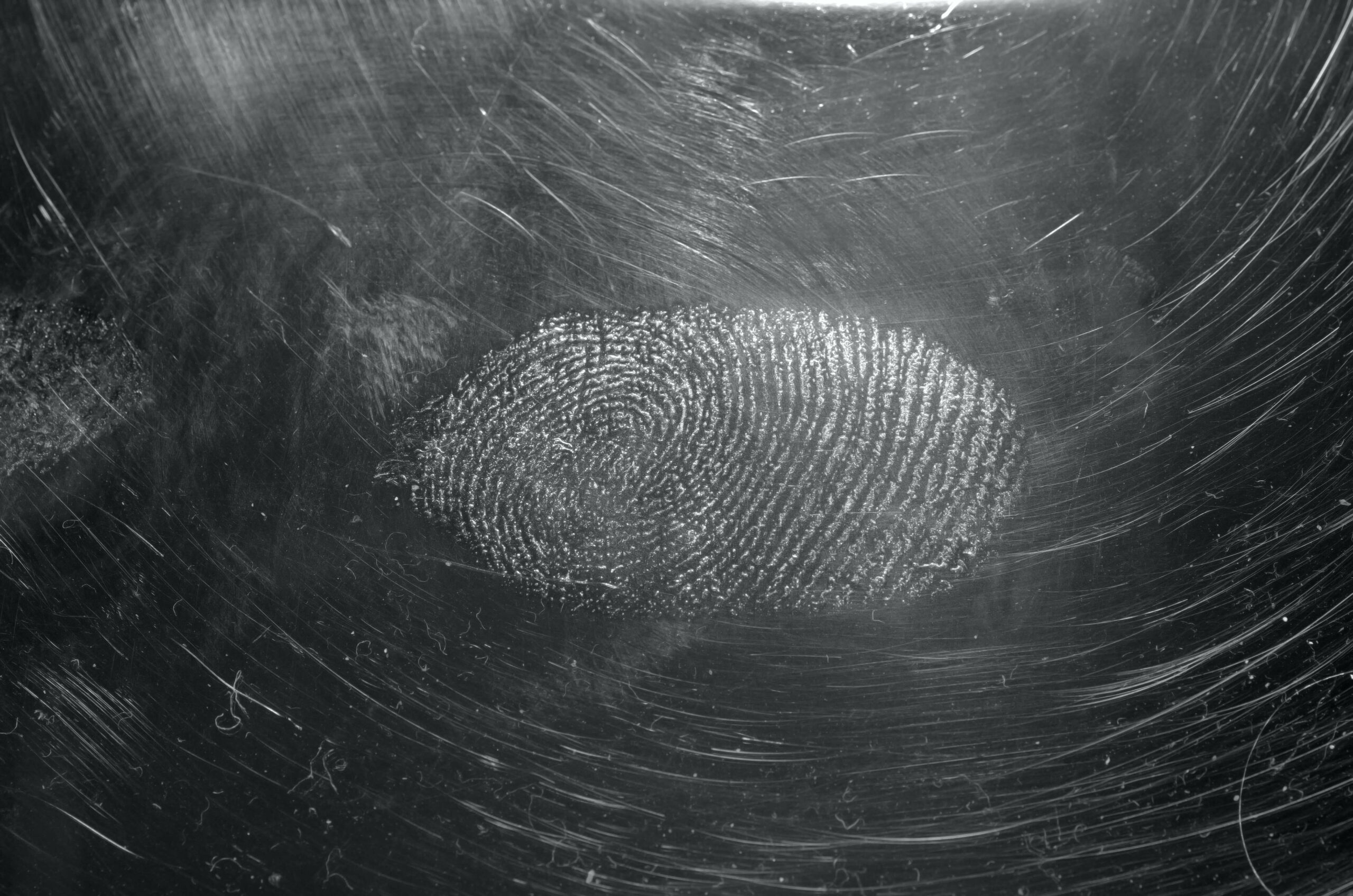 The fields of law enforcement and forensic science are both broad fields that offer many job opportunities. One job that has become quite popular in recent years is that of a criminalist. Criminalists play an important part in solving crimes. Read on to learn more about this profession and how to become a criminalist.
What is a Criminalist?
Although the term criminalist is often used to describe a certain profession, criminalist is a term that describes several different jobs in the forensic science field. Criminalists are also often referred to as forensic science technicians or crime scene investigators One of the criminalist's main jobs is to go to crime scenes to look for evidence.
Their knowledge of forensic science and criminology allows them to go through the evidence and determine what evidence should be collected and how it should be collected. Once they find evidence, they research it or may choose to send it to state crime labs for further evaluation. They draw sketches and take photos of the crime scene.
Some of the evidence they may collect include bodily fluids, weapons, and fingerprints. They also work with DNA to find further evidence. Criminalists often consult with experts in related fields like toxicology and odontology. Criminalists provide the information and evidence to answer the "who, what, where, when and how" questions regarding the crime.
Career Outlook for Criminalists
Working as a criminalist can be challenging and very rewarding. Individuals pursuing careers as criminalists can expect good job growth and the possibility of various career opportunities. The U.S. Bureau of Labor Statistics (BLS) doesn't provide specific career information for criminalists but does for forensic science technicians.
The BLS predicts that forensic science technicians should see a 14 percent job growth during the 2019-2029 decade. About 2,400 new forensic science technician jobs should be created by 2029. Where a criminalist chooses to work can play an important role in career outlook.
For instance, a criminalist working in a small town will typically see fewer opportunities than one working in a large city where the crime rate is higher. Below are the states with the highest number of forensic science technicians employed as well as the number employed as of May 2020.
States with the Highest Number of Criminalists
| | |
| --- | --- |
| California | 2,270 |
| Florida | 1,730 |
| Texas | 1,580 |
| New York | 910 |
| Arizona | 680 |
Below are the states with the least number of criminal investigators employed.
Least number of Criminalists by State
| | |
| --- | --- |
| Wyoming | 150 |
| West Virginia | 190 |
| Vermont | 200 |
| South Dakota | 220 |
| North Dakota | 340 |
The number of employed forensic science technicians may be higher because many of these professionals are doing the job of forensic science technicians but are working under a different title such as crime investigator or crime scene investigator to name a couple. Forensic science technicians with advanced degrees and experience may earn supervisory or administrative positions.
Criminalist Salary
Criminalists have the potential to earn very good salaries. According to a May 2020 BLS report, forensic science technicians earned an average annual wage of $60,590 with the wages ranging from $36,630 to $100,910 or more. Their average hourly wage is $29.13.
Criminal investigators, another title criminalist might hold, earned wages ranging from $46,020 to $146,000 with an average annual wage of $86,940. Their average hourly wage was $41.80. Several factors can affect earning potential, including:
Years of Experience
Degree Level
Certifications Earned
Employer
Geographical Location
The factor that plays the biggest part in determining wage potential is generally location. Below are the states where forensic science technicians can earn the highest wages. Their average annual wage is also listed.
California – $88,090
Illinois – $85,690
Massachusetts – $79,200
Oregon – $76,970
Alaska – $74,100
Below are the states where forensic science technicians earn the lowest wages of the states reported.
South Carolina – $39,550
New Mexico – $39,870
North Carolina – $45,820
Arkansas – $45,920
Georgia – $46,670
Below are the states where criminal investigators earned the highest wages.
Alaska – $126,340
Maryland – $113,500
Hawaii – $113,150
California – $111,480
New Jersey – $106,120
Below are the states where criminal investigators earned the lowest wages.
Arkansas – $48,660
South Carolina – $50,200
Louisiana – $53,200
Mississippi – $54,250
North Carolina – $53,590
When you compare the lowest-paying state with the highest paying state, it's easy to see how location can affect earning potential for both forensic science technicians and criminal investigators.
How to Become a Criminalist
While it is possible to find work as a criminalist by just having a high school diploma and completing training, most employers prefer the candidate have a bachelor's degree in chemistry, forensic science, molecular biology, physics, or a similar physical science. More and more federal agencies are requiring criminalists possess a master's degree.
Step 1: Obtain a bachelor's degree
The bachelor's degree is a four-year program that focuses on all areas of forensic science and criminology. In this career, the major the student chooses is not nearly as important as the courses the student takes. In addition to completing physical science courses, the student should also take statistics.
Other courses or specialization areas the student may take include fire, trace evidence, wildlife forensic science, controlled substances, firearms, toolmark identification, and biology/DNA.
Step 2: Complete an internship
When choosing a criminalist training program, the candidate should try to find a program accredited by the Forensic Science Education Programs Accreditation Commission. Completing as many internships as possible can be a real boost to a resume. Some employers believe that the real-world experience obtained through an internship is almost as important as the education.
In addition to the education and training criminalists must have, they must possess other skills equally important to the job.
The must possess strong communication skills.
They must be detail-oriented.
They must have good analysis skills.
They must be able to be professional at all times.
They must be critical thinkers.
They must have problem-solving skills.
They must be good in science and math.
Step 3: Qualify for a position
Prior to being hired as a criminalist, the candidate must pass a background check, a drug test, a polygraph test, and a physical examination.
Day in the Life
Criminalist's time is spent working in the lab and working out in the field. When they're out in the field at crime scenes, they have many duties.
Making drawings and taking pictures of the evidence and crime scene
Analyzing the area to determine which evidence is important and should be collected
Recording information such as the location of evidence
Collecting evidence such as DNA, bodily fluids, fingerprints, weapons, and related items
Cataloging the evidence and ensuring secure transfer to the crime lab
When they're working in the lab, they have different but equally important jobs to do.
Performing microscopic and chemical analysis of crime scene evidence
Using scientific analysis to determine possible connections between suspects and criminal activity
Consulting with experts in the field and in related fields
Using computers to analyze evidence from crime scenes
Attempting to match evidence to people or vehicles
Preparing reports of their findings to others in the field
Testifying in court as expert witnesses
Because crimes are committed in different places at different times of the day, criminalists are required to work in any weather condition. The evidence must be collected as soon as possible to protect its integrity. One of the most important parts of the criminalist's work is to accurately analyze what the evidence means.
They are also required to work not just days but also nights, weekends, and even holidays. Some criminalists choose to work alone in the lab while others assist law enforcement agencies and other specialists. They may also be required to travel throughout the city or local area. Those who choose to work alone in the lab don't often go out in the field to crime scenes.
Licensure, Certifications, and Continuing Education
Criminalists are generally not required to be licensed or certified to work in this field. However, there are various licenses and certifications the individual can obtain. The more credentials the criminalist holds, the better career opportunities he or she will have. Individuals can earn certifications through the American Board of Criminalistics and the Forensic Specialties Accreditation Board.
They can also obtain more certification information through the International Crime Scene Investigators Association. Certifications can be obtained after completing a training program and passing an examination. In addition to the certification exam and training program requirements, there are other specific requirements the candidate must satisfy. For instance, they may be required to submit photos of a nighttime crime scene, submit real crime scene cases the individual worked on, or have so many years of experience, among others.
Continuing education is required to maintain certification. Because of the important role criminalists play in solving crimes, it's vital that they keep up with all the latest and newest techniques and procedures in the field. This is an ever-evolving field that requires criminalists have knowledge of every aspect of their work. The methods used to collect and analyze evidence seem to be constantly changing, and the criminalist must keep up with these methods.