The Best and Cheapest Renters Insurance in Kansas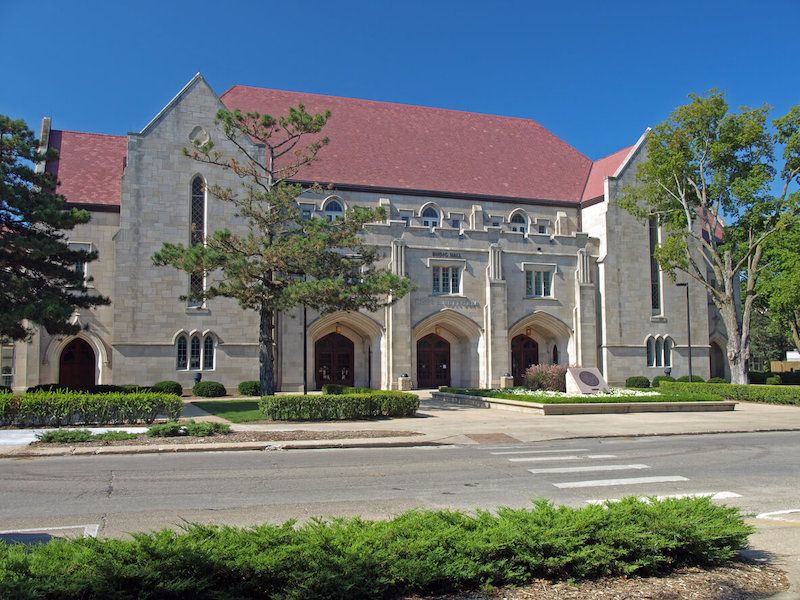 If you are a college student, you know that one of the biggest expenses you have is your rent. And if you are like most students, you are always looking for ways to save money. One way to save money is to have a renters insurance policy for emergencies.
But not all renters insurance policies are created equal. So, which is the best and cheapest renters insurance in Kansas?
There are a lot of factors that go into answering this question. The best renters insurance for one person may not be the best for another person.
And the cheapest renters insurance policy may not be the best policy for someone else.
However, there are some general things to consider when looking for the best and cheapest renters insurance in Kansas.
Why Do College Students Need Insurance?
There are many good reasons that college students should invest in renters insurance. For one thing, students often have valuables in their dorm rooms or apartment that may be very expensive to replace, such as electronics, jewelry, or fine art.
You might not think that any of your personal belongings are that valuable but trust us – they'll add up quickly. Have a laptop? iPhone? Art supplies? Jewelry from Grandma? These things all cost money – and they'll all be expensive to replace if they're damaged in a disaster.
Renters insurance can cover losses due to natural disasters as well as theft. You might think your college is safe, but is it really? No college campus is immune to crime. In fact, at one Kansas college campus, there was a 41% increase in criminal offenses (474 total) in 2021 alone.
Additionally, many colleges and universities now require students to have renters insurance before they can move into on-campus housing.
This helps to protect the institution from liability if there is a fire or flood and ensures that students can find some peace of mind while living away from home.
Finally, renters insurance provides a layer of protection against theft, vandalism, or unintentional damages that could occur while living independently.
All these factors make renters insurance an essential investment for any college student looking to live comfortably and safely while away at school.
How Much Does Renters Insurance Cost?
Wondering how much you'll pay for renters insurance? The answer isn't always black and white. It depends on a variety of factors, most importantly, where you live.
Here are some sample quotes to give you an idea of how much you might expect to pay. The quotes below are based on a 20-year-old male student and include $20,000 of personal property coverage, $6,000 for loss of use, $1,000 for medical payments to others, and $100,000 for personal liability.
They do not include any added coverage for things like electronics are valuables.
These are the base rates by city, with a more detailed breakdown by provider below.
| | |
| --- | --- |
| City | Base Premium Cost Per Month |
| Wichita |  $37 |
| Overland Park |  $27 |
| Kansas City |  $29 |
| Olathe |  $26 |
| Topeka | $30 |
Interested? Let's take a closer look at some of the companies that are best known for their quality and affordable renters insurance for college students.
Nationwide
Average Price: $11
First up is Nationwide! Although Nationwide has drawn some complaints in recent years because its policies aren't available in all states, it's still one of the best and most well-known companies to consider if you're looking for renters insurance.
Nationwide offers some coverage standards that other policies don't (like building additions coverage and credit card coverage in case your credit card information is compromised). Because it is such a large, expansive company, you'll also have the ability to tack on additional coverage in many cases. For example, you can add on water backup or theft extension.
Not only that, but Nationwide has some of the best customer service. It's easy to pay your bill, file a claim, or do anything else you need to do by using the convenient mobile app.
USAA
Average Price: $13
USAA offers some of the most affordable renters insurance for Kansas residents. To qualify, you must be a US military member or veteran (or the relative of one).
It provides coverage for all the standard areas of renters insurance, but it's a stand-out in one area – it also offers flood, earthquake, and volcano eruption coverage. While you probably aren't too worried about volcanoes if you're attending Wichita State, it's still good to know that you can get protected in the event of an earthquake.
There are a wide variety of options that all take into consideration the worth of your possessions. You'll only pay for what is covered – no cookie cutter policies here.
AmFam
Average Price: $15
American Family, also known as AmFam, is known for offering some of the best and cheapest renters insurance policies. All in all, the coverage provided by this insurer is standard – there are three main categories that are covered.
The company will cover the rental property, renters personal liability, and loss of use.
The customer is well-rated for its discounts and while it's received more customer complaints than average (its customer satisfaction ratings are, admittedly, not superb for Kansas), it's still a good one to consider if you want to be able to bundle and save.
Lemonade
Average Price: $17
Next up is Lemonade. This company offers a wide variety of renters insurance policies, including those that contain guest medical protection, personal property protection, reimbursed living expenses, and renters liability coverage.
Although things like earthquake coverage and valuable items coverage aren't included as a standard part of the policy, you cannot add them.
Plus, you can save money by getting discounts for installing home monitoring systems and alarm systems
The only downside to Lemonade is that this company does not offer discounts for bundling your insurance. Since it doesn't offer things like auto insurance, bundling is simply not an option.
Safeco
Average Price: $20
Safeco is another top provider to consider. With Safeco, you can save on your premiums if your home has a fire alarm, burglar alarm, or sprinkler system. In general, the safer your home is, the less risky you are to insure – so it's a win for Safeco and those savings are passed down to you.
You can also save if you bundle your home and auto insurance policy with Safeco. By getting a multiple policy discount and combining all your insurance policies into one package, you'll get more savings and more coverage for everything you need to insure (like your car).
Allstate
Average Price: $21
Allstate is another top contender. The application process is easy since you can do it almost entirely online.
Plus, most claims can be filed online. There are lots of savings available for Allstate renters. For example, you can get 15% off your premiums if you install things like fire alarms or a security system. You can get another 5% off if you set up automatic withdrawals and 20% off if you've ever made a claim with previous providers.
There are even bundles that allow you to bundle your auto insurance and get a discount. All in all, this is one of the best renters insurance policies for "super savers" to consider.
GradGuard
Average Price: $25
GradGuard is an insurance company that specializes exclusively in insurance products for college students. Because of this, it's one of the best to consider if you're renting as a college student. You can provide coverage for all the standard components of a renters insurance policy – burst pipes, theft, vandalism, etc – but also for those that are problems faced singularly by college students. Sprinkler discharged because your neighbor down the hall was partying? No worries – GradGuard has got you covered.
GradGuard policies do have relatively high deductibles, so that's something to keep in mind – but the customer service is rated highly.
Acuity
Average Price: $30
Founded in 1925, Acuity offers coverage for homes and businesses alike. It has an A+ rating with the Better Business Bureau, a testament to its overall quality, affordability, and customer service.
In fact, it's this customer service for which Acuity is perhaps best known. The company boasts a less than 24-hour response time to claims and also has a convenient mobile app.
Renters Insurance in Kansas: What You Need to Know
In Kansas, as is the case with most other states, renters insurance is not required by law. Tenants are not required to carry renters insurance – though some landlords might ask for it as part of the lease agreement. Remember, your landlord's insurance policy might not cover everything in the building in the event of an accident or emergency, meaning you'll be on the hook for paying for these expenses.
Most Kansas renters insurance policies are pretty standard. Look for one that includes liability and property damage coverage. If you have lots of valuables in your rented space, like jewelry or fine art, you may want to add valuables insurance to cover losses, including theft.
It's never a bad idea to include medical payments and renters insurance, either. Some policies include this as a standard part of the policy. Essentially, it covers others' medical expenses if they have an accident on your property.
Read the fine print to figure out what's covers din your renters insurance policy, but know that the following are usually pretty standard:
Personal possessions
Liability
Additional living expenses or loss of use
Medical protection (as mentioned above – though not always included, so double check)
You can always buy additional kinds of coverage as needed.
What does renters insurance in Kansas not cover?
Earthquake damage – Kansas has earthquakes, but damage from them is usually not covered by this kind of policy
Your roommate's property – they will need their own policy
Expensive items – unless you purchase separate coverage for valuables
Flooding – water from a broken pipe or faulty water main might be covered, but flooding from a natural disaster is typically excluded
Structural damage – it doesn't cover damage to the home itself or its structure, since that's your landlord's responsibility
Bed bugs – this might come back on your landlord's insurance, depending on the policy details and situation
Sinkholes – like earthquakes, these usually aren't covered in Kansas
Keep Yourself Covered, No Matter What Happens
If you're looking for the best renters insurance in Kansas, we've got you covered. And if you want to save even more money on your premiums, be sure to try the tips.
We hope this article has been helpful – and that you have a safe, productive, and happy time at school! Sarah Gilbert is a licensed insurance broker, specializing in auto, home and renters insurance products. She reviews insurance content on College Educated for accuracy and has a particular passion for making sure that college students and recent graduates have proper insurance coverage. Her latest passion includes researching all forms of business insurance, to ensure that recent college grads who look to entrepreneurship can have the right protection.