Insurance for College Students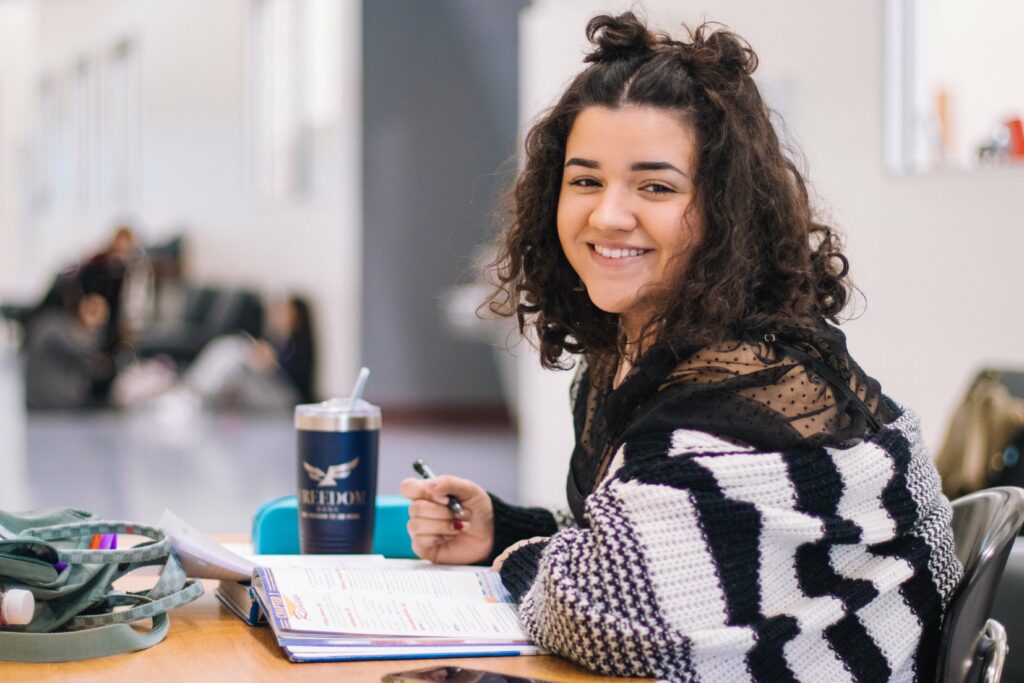 Going away to college is one of the biggest and most exciting moments in your life. While you enter the world of adulthood, you don't have as much experience as older adults do. It's easy to find out about the different types of insurance that you can get as a college student and why you need each one.
Why Do College Students Need Insurance?
College students need insurance because they are old enough that they may no longer qualify for the insurance their parents have. Another reason why insurance is so important is that you're away from home. Many insurers will no longer qualify you when you live away from your parents' address for more than half of the year. You never know when an emergency might occur that could wipe out your savings. This can range from a car accident that totals your car to a break-in by a robber who steals your computer. College students also need help after a disaster or when someone steals their identity. The right type of insurance can help with all of these situations and many more.
Auto Insurance for College Students
The most common type of insurance is auto insurance. Many college campuses do not allow freshmen to bring cars with them. You can get a waiver if you show a need for your car such as an ill loved one back home or a job or internship away from campus. Though your parents may have the option of keeping you on their policy, you usually need one of your own. With auto insurance, you pay a premium every year. The amount of the premium ranges due to factors such as your age and driving record or the type of car you drive and where you live. Many companies allow you to make monthly payments and will insure you for six months if you make those payments on time. If you pay the entire premium upfront, you will save on the total amount.
In addition to your premium, you also have a deductible. If you're in an accident, you need to pay the deductible. Your policy will cover any costs above the deductible up to your coverage limit. Always check the insurance laws in the state where you attend college. Most states require that you have liability insurance that pays off if anyone in the accident suffers property damage. Some states also require coverage for medical bills that arise. You can add other coverage if you need it, including coverage for accidents that involve drivers who do not have enough insurance to cover all of the bills or drivers who do not have insurance. If you have a car loan, you also need GAP insurance. GAP insurance covers the balance between the value of your car and the amount of your loan.
Renters Insurance for College Students
Renters insurance comes in handy when you're away from home because it covers any rental where you live. Though college campuses work hard to keep students safe, they cannot control everything. Most dorms have locked doors in the lobby. You need to show your student ID to pass through the door or use your key. Those visiting other students need to wait for their friends to come down and let them through. You have no control over what other students do though. They may prop the door open or let in people they don't know who will then vandalize your room or steal from you.
Whether you live in an off-campus apartment or an on-campus dorm room, consider paying for renters' insurance. Renters insurance covers both water and smoke damage. If a fire breaks out, it can destroy all of your belongings and leave you homeless for a few weeks or longer. Your insurance should cover both the loss of your personal property and the cost of a hotel room or alternate living quarters. Water damage can occur when a tree breaks through the roof or a pipe break. When choosing rental insurance, you also get liability coverage that protects you in cases where someone suffers an injury due to your neglect such as breaking a leg after tripping over your bag. You can also add coverage for guests' medical bills, including any x-rays or treatments they need. Most insurers allow college students to adjust their coverage limits and deductibles to ensure they can afford the prices.
Health Insurance for College Students
As a college student, you need health insurance in case of a healthcare emergency. The Affordable Care Act required that insurers cover students up to the age of 25 under their parents' policies as long as the students are in school. You may have parents who do not have health insurance though. Many campuses have health centers where you can get help for the cold or a minor problem. That center has the right to call an ambulance and send you to the hospital for a more serious condition. Can you afford the bill that comes after a hospital stay? Even if you don't need to spend the night, a trip to the ER can easily cost a few hundred dollars.
Always check with your college before buying health insurance from anywhere else. Schools often offer plans for both new and current students. It's helpful to look at how much you need to pay before your insurance will cover. Most insurers require that you pay out of pocket for doctors' appointments and other services. Only when you hit this limit will insurance start covering you. Another thing to consider is the monthly premiums because you want to make sure you can afford them. If you have a preexisting condition, check with the Health Insurance Marketplace in your college's state. The Health Insurance Marketplace requires that all providers cover those conditions from the moment you enroll. More than 10% of college students in the United States have a preexisting condition. Depending on the laws in your state, you may also qualify for Medicaid coverage through the government.
Jewelry Insurance for College Students
When you buy renters insurance, you usually need to take an inventory of your home and create a list of everything you own. If you have valuables that are worth more money, you may need a separate policy that covers those items. A great example is jewelry insurance. While you can often add this to an existing policy, buying a separate policy may help you save a little. Many people assume that college students do not own expensive jewelry. You may have a family heirloom ring passed down to you or a diamond ring that your family gave you when you graduated high school. Jewelry insurance offers more coverage for your valuables.
The cost of jewelry insurance is usually less than 2% of the item's value. If you have a watch with diamonds that is worth $1,000, you can insure it for $20 or less per year. These policies cover all types of jewelry, including rings and necklaces. It may also cover any loose stones you own such as a diamond that fell out of a ring. Jewelry insurance does not cover damage caused by rodents and wild animals or damage that occurs from normal wear and tear. Some companies require an appraisal before they will insure your jewelry, but others allow you to submit photos and proof of ownership instead. Read the fine print on your policy carefully as some insurers will not cover jewelry that you do not keep safe.
Electronics Insurance for College Students
As a college student today, you probably have a lot of expensive electronics around your room or apartment. Many students receive computers when they go away from college, which they use for school. Whether you have a Mac that costs more than $2,000 or a cheaper Windows computer, you still need electronics insurance. When you buy an iPod or a new phone, you get a warranty from the manufacturer that covers defects and other issues. The warranty does not cover accidents and other situations though. Electronics insurance essentially steps in to cover everything that the warranty does not. Have you ever been running home from class and dropped your phone in a puddle? Maybe you tried to take photos at a party, and someone spilled a beer on it. Rice can only go so far, and insurance covers unforeseen events, even theft.
Electronics insurance covers water damage as well as falls and drops. You can file a claim if someone knocks your tablet out of your hands and the screen shatters when it hits the ground or when a friend damages your video game console. This type of insurance covers both new and used devices. Your policy pays for any repairs if repairs can fix the damage, but it also pays for the cost of a replacement if repairs won't work. Some of the electronics you can add to your policy include phones, cameras, video game consoles, computers, and tablets.
Identity Theft Insurance for College Students
No matter where you attend school, you'll find credit card companies set up outside. They try to entice students to apply for cards that have high-interest rates in exchange for free gifts such as a tee-shirt or hat. If you apply for even one of those cards, you risk someone stealing your identity. Even if you change your mind, another person can dig out the application and gain access to your social security number and date of birth. They can then use that information to open credit cards and take out loans that you don't know about until you check your credit.
Though identity theft insurance isn't as popular as some of the other types, it's still helpful for students. Your policy comes with web monitoring that also checks the dark web for instances of your name. The policy also covers the costs associated with recovering any money you lost and helping you get your identity back. Many policies are available for families and allow them to cover those who live in their homes and students who live hours away. You should check the reimbursement limit, which is the total amount the insurer will pay out if someone steals your identity. This often reaches $1 million or more and kicks in as soon as you purchase a policy.
Don't Gamble without Insurance
College students today face potential hazards and problems around every corner. Someone can steal bills out of your mailbox and gain the private data needed to steal your identity or break into your apartment and take your laptop and jewelry. When you live with roommates, you risk them leaving the door open or unlocked and inviting strangers over to hang out. No matter how far away from home you live while in school, look for insurance plans for college students. These plans cover everything from your home and electronics to your identity and health. Sarah Gilbert is a licensed insurance broker, specializing in auto, home and renters insurance products. She reviews insurance content on College Educated for accuracy and has a particular passion for making sure that college students and recent graduates have proper insurance coverage. Her latest passion includes researching all forms of business insurance, to ensure that recent college grads who look to entrepreneurship can have the right protection.