Best Renters Insurance for College Students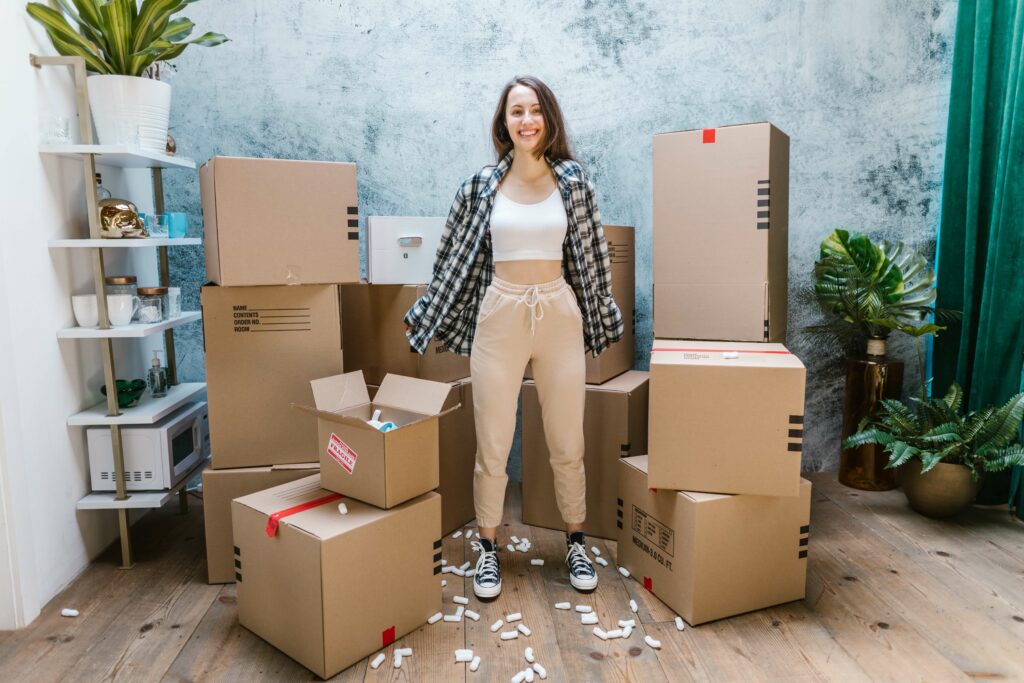 The best renter's insurance for college students is one that protects possessions and gives peace of mind for students and parents who are often apart for their first time in their lives.
With almost 20 million students attending college every year, renter's insurance should and often is at the top of their minds. They're living away from home and are often surrounded by their favorite possessions. College students should have peace of mind knowing their possessions are protected against perils like fire, tornado, hurricane, theft, or vandalism.
For a very low monthly fee, students can buy enough renter's insurance to cover all their possessions. With so many insurance companies out there, it may be difficult to find the best renter's insurance for college students. Hopefully, this information can be helpful in making the right choice.
What is Renter's Insurance?
Renters insurance is just as the name implies. It's a type of insurance available to individuals leasing or renting a house, duplex, apartment, or a similar type of home. Renters insurance for college students provides coverage for everything under their roof. This might include books, college supplies, clothing, food, and anything else they have in their home.
Like we said up above everything under their roof.
Although coverage and coverage amounts may differ from one insurance company to the next, most renter's insurance plans provide coverage against these perils.
Fire damage
Natural disasters like tornadoes, hurricanes and storms
Personal property theft
Vandalism
Water backup damage
Insurance companies do tend to vary in their coverage. When searching for the best renter's insurance for college students, look for policies that also offer this type of coverage.
Liability Insurance – If a visitor happens to slip on your wet floor and decides to sue you for damages, your renter's insurance will help with legal expenses and compensation.
Medical Payments – If this same individual requires medical services, your renter's insurance will pay the bill.
Additional Living Expenses – If your rented home needs repairs, and you must live elsewhere for a while, your renter's insurance will pay for additional living expenses, such as rent and even food.
Why Do You Need Renter's Insurance?
1. Injury on your property
There are many reasons why college students should have renters insurance. Think a moment about the possibility of a friend or acquaintance being injured on your property. Although the idea of a friend suing you for medical payments and compensation is almost unheard of, this happens more often than you might think, especially if the individual doesn't have insurance to pay the bill.
2. No savings to deal with theft
Many college students are struggling to stay afloat financially and don't typically have a large savings account. If their property is suddenly destroyed or stolen, they could be out thousands of dollars in possessions. You may think you don't own many things or that what you do own is not worth much.
However, if you suddenly have to replace these things, you'll see how quickly these things add up. Simple things like books, laptops, printers, and computer software can add up to thousands of dollars quite quickly. This isn't even including your other possessions, such as furniture, kitchen supplies, bedding, and food.
If you were to lose everything, you are talking many thousands of dollars in lost possessions. If you have the best renters insurance for college students, you'll only need to pay a deductible, and the insurance company will pay the rest. Unlike auto insurance or home insurance, if you have a mortgage, renters insurance is not required by law. However, having renters insurance is a really good idea and is quite inexpensive when you consider what it all covers.
If you're a college student living in a dorm on campus, you may not need to buy renters insurance because your possessions are probably still covered under your parent's homeowner's insurance. Some students living on campus choose to purchase dorm insurance, which is very similar to renters insurance. If you're living off-campus, you should have your own renter's insurance plan. In some situations, a landlord may require the tenant have renter's insurance.
Statistics on Break-ins During College
As much as colleges like to say they protect their students, the rate of crime is still higher than we'd like to see. In 2018, the National Center for Education Statistics (NCES) reported that about 19.5 recorded on-campus crimes occurred per 10,000 full-time students. Although the NCES states that the rate of college crimes has decreased in recent years, crime is still happening to college students.
Of all the college crimes, burglary is the number one reported crime among college students. Burglary was more than one-third of the reported crimes. This is just one of the many reasons why college students should consider purchasing renters insurance.
Choosing the Best Renters Insurance for College Students
Choosing a renter's insurance policy can be confusing if you're doing it for the first time. Here are some tips that might prove helpful.
Take an inventory of what you own as well as its value if you had to replace everything.
Determine what type of coverage you want and need.
Do not purchase the first policy you find regardless of how cheap it might seem.
Cheaper is not always better. It's just cheaper. Get quotes from several different insurance companies and compare quotes and coverage.
Many people are unaware of the fact that certain factors can affect the average cost of renter's insurance premiums.
Other factors that determine your rate:
Location – The premiums will be higher if you live in an area with a higher rate of crime.
Type of residence – The cost of renters insurance will be higher for a small home than a larger apartment. The reason is that the rate of crime is less when there are more occupants.
Credit scores – Some insurance companies will use your credit scores when determining your premium. The better your credit scores, the lower your premiums.
Coverage chosen – The higher deductible you choose, the lower your premiums will be.
Dog – Certain breeds of dogs known for biting or aggressive behavior may cause higher premiums or even loss of coverage.
Top Renter's Insurance Companies
Choosing the best renters insurance for college students can seem like a daunting task because they all seem to offer the same coverage for similar prices. Most will offer certain discounts. For instance, you may get a discount if you have your auto and renters insurance with the same company.
Note: You can also get discounts for getting good grades! So, being in college does have its benefits.
It's always a great idea to check out online reviews on these companies to see how customers view their service. Here is some information on some of the top renter insurance companies.
Lemonade
Lemonade offers a renters insurance policy that covers your personal property against damage, theft, and loss. It also provides liability insurance if someone is injured on our premises. I will also provide coverage for you to live elsewhere temporarily while your property is damaged from certain covered situations. It will not provide coverage against flood damage or liability from a dog bite if your dog is on the at-risk list. Lemonade will also cover your personal property if it's with you when you're away from your home. Filing a claim can be done simply through the Lemonade app.
Get a free quote from Lemonade today!
Allstate
Allstate offers a comprehensive renters insurance policy that covers the basics, such as personal property insurance against loss or damage. It also offers liability protection, additional living expenses, and guest medical expenses. It also offers add-on coverage for things like flood insurance, identity theft restoration, and specific coverage on certain more valuable items.
Nationwide
Nationwide offers renters insurance that covers personal property, liability insurance, medical payments, loss of use, and even credit card coverage for credit card theft. In the case of loss, they pay what it cost to actually replace the item rather than deducting for depreciation. They also cover water damage and allow you to have separate add-on policies for your valuable items. Nationwide's renter's insurance can cost as little as $20 per month.
Progressive
Progressive offers various types of renters insurance and brags about having very affordable policies. Their basic renter's insurance policy covers personal property, loss of use, medical payments, liability insurance, and optional coverages like water backup and personal injury. Progressive states that their basic renter's insurance costs from $10 to $23 per month.
State Farm
State Farm offers a rental insurance plan, known as a dwelling policy, that covers all the basics, such as dwelling protection, personal property coverage, liability coverage, and loss of rental coverage. They will not cover water damage, animal damage, or earth movement damage. Their rental insurance policy is typically in place for two years. The cost of a State Farm policy covering $35,000 in protection costs about $15 per month.
Choosing the right policy can take some time because college students should compare the coverage with the cost. The best thing to do is determine what type of coverage you want and for what dollar amount. Armed with this knowledge, you can go from one insurance company to the next and determine what price each company requires.
Additional Renters Insurance Companies
GradGuard
Toggle
Travelers
MetLife
Safeco
Amica
Additional FAQ
Is Renters Insurance Worth It? Sarah Gilbert is a licensed insurance broker, specializing in auto, home and renters insurance products. She reviews insurance content on College Educated for accuracy and has a particular passion for making sure that college students and recent graduates have proper insurance coverage. Her latest passion includes researching all forms of business insurance, to ensure that recent college grads who look to entrepreneurship can have the right protection.