Amica Renters Insurance Review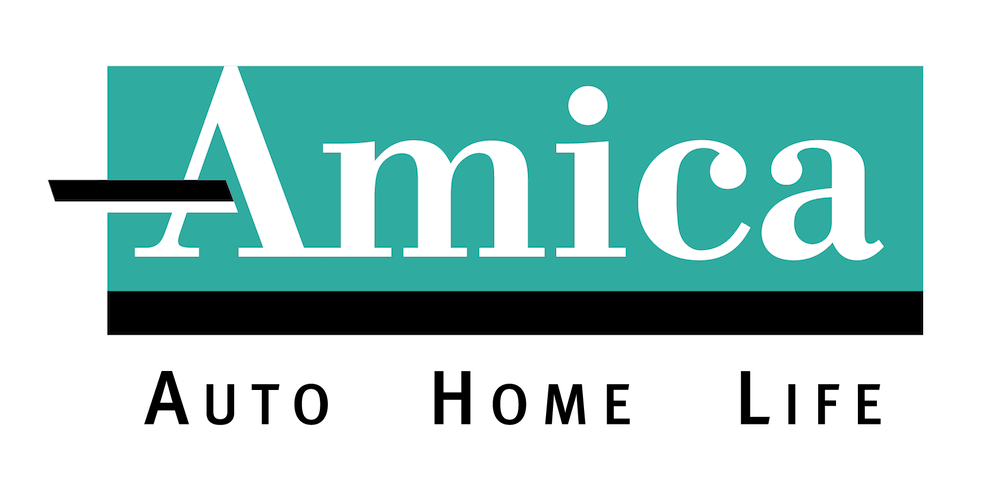 Amica Renters Insurance Review
Interest fees, rates and terms
Best features
No limits on personal property coverage
Lots of discounts
Worst features
Not available nationwide
Policy language is a little vague
Students who go away to college often spend their first year in a dorm room, sharing their space with other undergraduates.
However, after the first year, most universities allow their students to live off-campus. They may live on their own in a studio apartment, or they can decide to share a place with other undergraduates to save on costs.
When students decide to live off-campus, they learn about costs they typically haven't had to deal with before, including rent, the cost of food, and maintaining a renter's insurance policy. All three expenses start them on the path to understanding the cost of living and providing for themselves.
This Amica renters insurance review will go over the specific policy information from Amica, as well as the ins and outs of renters insurance, so you can make an informed decision before purchasing a policy.
About Amica Renters Insurance
The Amica standard renters insurance coverage policy includes coverage that suits most people by including all of the coverage below:
Personal Property
Purchasing the standard policy with Amica will give you peace of mind should your possessions be damaged or lost. Their personal property coverage includes items such as furniture, clothing, credit cards, and electronics. Rather than coping with the loss of hard-to-replace items, you'll be able to purchase new ones.
Personal Liability
If the worst should happen, and a friend or other visitor is injured while on your property, your personal liability coverage would protect you from legal costs.
The personal liability coverage provides for medical expenses associated with the injury, as well as any legal costs of settlement. It also extends to your visitor's personal belongings, allowing them to recoup costs should their property be damaged or lost.
Loss of Use
Amica Renters' loss of use coverage is particularly extensive. It allows policyholders to recoup living expenses associated with a hotel room, storage rental, and higher food costs if they cannot live in their home. Typically, this coverage will apply to homes that have been damaged through fire or a natural disaster.
In addition to the standard renter's insurance, Amica Renters provides customized options to fit each renter's needs. Additional coverage that may be purchased includes:
Personal Property Replacement
While the standard coverage allows for property replacement equal to the cash value at the time of loss, replacement coverage allows for the full replacement of all items regardless of depreciation.
Thus, if your damaged desk has a cash value of $50, but the cost to replace the desk with a similar one is $100, you'll receive the full $100. This coverage can be helpful if your items are older and won't have much cash value under the standard policy.
Scheduled Personal Property
Those who own valuable items, such as expensive jewelry or fine art, may purchase a rider to cover these items specifically. For example, if you have an expensive ring you want to protect, you can include it on a list of scheduled items. If the ring is ever stolen, you'll be able to obtain reimbursement for its value.
Electronics
If you own a significant number of electronics, such as smartphones, tablets, laptops, and computers, you can add them to your policy. They will be eligible for the full replacement value should they become damaged. Considering how expensive electronics can be to replace, this can be of significant assistance.
Identity Fraud
Adding identity fraud protection can be helpful, especially if you have multiple roommates. You likely won't know all of your roommates' friends and visitors, and in the case that one decides to steal your credit card, having identity fraud protection can help. This type of coverage reimburses you for unauthorized use of your identity.
What Is Renter's Insurance?
Renter's insurance is a type of policy that covers your personal belongings if they are damaged, stolen, or otherwise lost through unexpected circumstances. This type of insurance commonly replaces your items in the case of:
Fire
Theft
Vandalism
Lightning
Sewage damage
If your personal belongings are damaged, your renter's insurance policy will cover their associated costs. The amount that you receive as compensation for lost items will depend on the type of loss that occurred and the amount of coverage you have through your policy.
Typically, renters insurance will provide you with actual cash value or replacement cost coverage. Actual cash value reimburses you for the value of the items at the time of the damage or loss, while replacement cost coverage will provide you with the amount you need to completely replace the property that has been destroyed or lost.
Across the United States, over 28,500 criminal incidents were reported on college campuses in 2018. A significant majority of these crimes were burglaries and motor vehicle thefts. Having a solid renter's insurance policy in place can ensure that you receive compensation should any of your assets be stolen.
Renter's insurance may include coverage for other items, including:
Alternative Living Arrangements
If something happens to the place you live, rendering it unlivable for some time, renter's insurance can help offset the costs of living elsewhere.
For example, if your home is damaged in a fire, you may receive stipends through your insurance policy that can be used to pay for rent in another location. Coverage may continue until your normal home is repaired.
Personal Injury of Others
If another person is injured while visiting you in your home, your renter's insurance policy can protect you and them. Personal liability coverage under your policy can pay for any medical or legal costs you incur from a visitor who is hurt while in your home. The coverage provided will vary depending upon the policy limits you select.
Damage to Items Inside Your Car
If someone breaks into your car and steals your personal items, or they otherwise become damaged or lost, your renter's insurance policy can help you to obtain compensation. This type of coverage will not apply to damage to the vehicle itself (that should be covered by auto insurance). However, personal items are usually covered.
What Kind of Premiums Can I Expect with Amica Renters?
A check of quotes on the Amica Renters website provides the following:
Sample Quote 1: Charlottesville, VA
As a small college town home to the University of Virginia, Charlottesville is known for being vibrant and very welcoming to its large college student population.
A check of Amica Renters' quotes for a small shared home, with a $50,000 limit for personal property, $100,000 personal liability, and a $250 deductible, came to $28 per month or $332 for the year.
Sample Quote 2: Los Angeles, CA
Los Angeles has several different universities and colleges available to those studying there. After their first year, students often choose to live off-campus to better experience the city and its surrounding beaches.
A sample quote for a shared home with a $50,000 personal property limit, $100,000 personal liability, and a $250 deductible came to $42 per month or $498 for a full year.
Limits
When deciding on a renters insurance policy, it's important to pay close attention to the limits you place on your coverage. You want to ensure that they align with the property that you are covering. Minimum coverage typically starts at $10,000. The coverage that you select can generally go up to $500,000 or even more for personal property.
However, most college students don't live off-campus or in the dorms with highly expensive items. They'll likely have a bed, a few small furnishings, a desk, and some clothing. The most expensive items they'll have will be their laptop or smartphone. Thus, you're not likely to need a high level of personal property protection.
Frequently, $50,000 is enough. Amica automatically includes personal property replacement costs in their quotes. If you keep this option, you'll be able to obtain reimbursement for each item you must replace in the case of property damage.
Personal liability is another matter. A college student will likely have friends over on occasion. Thus, you want to select a limit that is enough to protect you from legal liability should a visitor be hurt or lose personal items. The amount you choose should be what you feel comfortable holding.
Deductibles
The deductible is what you must pay before receiving reimbursement for your claim. Typically a lower deductible will increase the cost of your monthly payment, while a higher deductible will decrease it. You should select a deductible that is appropriate for your circumstances.
Individuals who don't have a lot in savings often choose to have a lower deductible, so they won't need to come up with a lot of money out of pocket if something happens to their property. Choosing a higher deductible will increase the amount of money you will need to pay before receiving any reimbursement for your property costs.
Claims
If you experience a loss while under an Amica renter's insurance policy, you can easily submit a claim through their online platform. The company also gives you the ability to track your claim as it goes through processing. A customer service line is provided for those who would rather report a claim to a company representative.
Final Thoughts
Amica Renters Insurance offers affordable rates for their renter's insurance policies, as well as several different options that you can choose to add on. While the company does not specialize in college students who need renter's insurance, an appropriate policy is available.
You may also bundle policies to save money, such as combining an auto policy and a renter's insurance policy. Maintaining a renter's insurance policy can give you the peace of mind that comes from knowing that your property is protected. Sarah Gilbert is a licensed insurance broker, specializing in auto, home and renters insurance products. She reviews insurance content on College Educated for accuracy and has a particular passion for making sure that college students and recent graduates have proper insurance coverage. Her latest passion includes researching all forms of business insurance, to ensure that recent college grads who look to entrepreneurship can have the right protection.