Master's Degree in Criminal Justice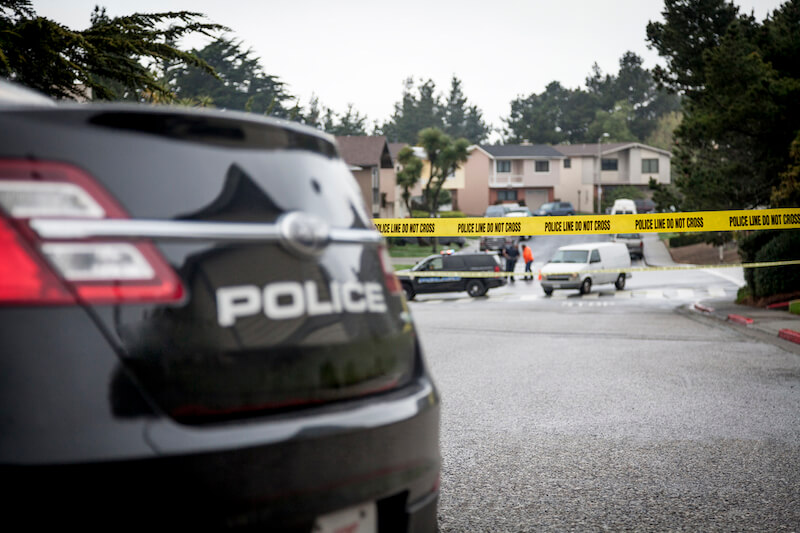 A Master of Science in Criminal Justice can advance your position in this large and growing field. Criminal justice is an expansive field that encompasses many areas and many jobs. This degree prepares students for various criminal justice jobs at the local, state, and federal level. The Master of Science in Criminal Justice is an advanced degree that will prepare you for almost any job you could want not just in criminal justice but law enforcement and related careers.
Although you may find a good job in criminal justice with only an associate degree or even a high school diploma, the master's in criminal justice will take you to almost the highest level in terms of career opportunities. Graduates of this program are eligible for various jobs, most of which offer excellent wages and job growth. Students interested in earning the criminal justice master's degree typically find that it offers more than enough job choices.
What is a Master of Science in Criminal Justice (MSCJ)?
The master's degree in criminal justice is a graduate program that typically takes about two years to complete and includes competing around 60 credits. This is after completion of a bachelor's degree program. Students can find this program as an on-campus program or an online program.
Students gain knowledge of the criminal justice system and all that it entails. The criminal justice master's degree program offers several areas of specialization so the student can choose the area that best meets their career goals.
Criminal Justice Education
Juvenile Justice
Homeland Security
Case Management
Crime and Intelligence Analysis
Corrections
Crime Scene Investigation
Forensic Science
Leadership
Criminal Justice and Criminology
Criminal Psychology
Crisis Management
Depending on the school, the student may complete a Master of Arts, Master of Science or earn the MCJ credential. Earning a master's degree in criminal justice not only offers many career opportunities and the ability to learn about the many parts of criminal justice but also acts as a foundation for an even higher degree level.
Upon completion of the master's degree program, many graduates know what they want to do and immediately join the workforce. Other graduates pursue a doctoral degree and pursue research, academia, or forensic psychology careers.
Admission Requirements for a Master in Criminal Justice
Before being accepted into a criminal justice master's degree, the applicant must meet certain admission requirements. Although there may be some variances from school to school, the admission requirements are also somewhat similar.
Bachelor's degree – The bachelor's degree doesn't necessarily need to be in criminal justice, but if the school has a limited admission policy, applicants with a bachelor's in criminal justice or a related field will get first preference. The student must also submit a transcript showing that he or she completed the program from an accredited school.
Prerequisite Courses – Depending on the school, students may be required to have completed certain prerequisite courses prior to admission.
GPA – The applicant must have a satisfactory GPS from the bachelor's degree program. The exact required GPA may vary by school, but it's usually between 2.50 and 3.00 on a 4.0 scale, and this is for online and on-campus programs. Some schools may waive this requirement if the student has sufficient work experience in a criminal justice setting.
Test Scores – The school may require the student have good scores on tests like the MAT, GRE, or LSAT. Some schools may not require test scores if the applicant has relevant work experience or meets the GPA requirement.
Work Experience – While work experience may not be a written admission requirement, colleges tend to favor applicants who have proof of work experience in some sort of criminal justice work, including public safety, law enforcement, or even military service.
Additional Items – Some items may not be an admission requirement at some schools but may be required in others. These include letters of recommendation, personal statements, essays, or professional resumes.
Coursework
Students in a criminal justice master's degree program are required to complete a variety of different courses. The individual may have completed similar courses while earning the bachelor's degree if the undergraduate degree was also in criminal justice.
If this is the case, the student will either take advanced courses or choose from different criminal justice courses. A criminal justice graduate program may include the following courses.
Criminal Justice Organizational Leadership
Criminology Theory
Criminal Justice Policy
Applied Crime Prevention
Criminal Justice Administration
Research Methods
Theories of Crime and Criminology
Applied Criminal Justice Theory
Law and Ethics
Victimology
Cybercrimes
In addition to completing the required courses, the criminal justice student will be required to complete a capstone project. The capstone project may differ from school to school, but it generally requires writing a master's degree thesis or report, completing a research project, or just creating a professional portfolio.
The capstone project presents the students with the opportunities to demonstrate what they learned in the program. The student is also usually required to complete an internship working in a criminal justice environment.
Online Master in Criminal Justice Programs
Distance learning and online programs have become extremely popular today. Luckily, for aspiring criminal justice professionals, many colleges and universities offer master's degrees in criminal justice programs online. Rather than attending classes on campus every day, the online student can learn at home in his spare time.
Online students log in to the school site and attend virtually through various learning platforms such as ZOOM and similar streaming media. Online programs can be very beneficial for many students. One example can be found in the student who has completed a bachelor's degree in criminal justice but wants to advance his education and earn a master's degree. This individual can work in a criminal justice job while earning a master's degree online.
Because the student is working, he or she is gaining on-the-job training that can help in his or her criminal justice future while also gaining work experience and possibly fulfilling the internship requirements. Online programs offer many benefits to students.
Students can continue to work while learning.
Tuition may be cheaper.
Students don't have to live in another state to earn a degree from that state.
Online learning offers students the flexibility to complete courses and tests at their convenience.
Students save the on-campus living, travel, and food expenses.
Jobs You Can Get with a Master's Degree
Graduates of criminal justice master's degree programs typically find they can almost have their pick of criminal justice-based jobs. The U.S. Bureau of Labor Statistics (BLS) states that criminal justice jobs will have very good job growth between 2019 and 2029.
These jobs will also garner some good wages. Here are a few of the many jobs available to graduates of criminal justice master's degrees along with the predicted job growth between 2019 and 2029 and the average wages.
Police Officers – Police officers can expect job growth of five percent. As of May 2020, their average annual wage was $67,290 with wages ranging from about $39,330 to $113,860 or more.
Correctional Officers and Probation Officers – Correctional officers and juvenile probation officers can expect job growth of four percent. Their average annual wage was $55,690 with earnings ranging from about $36,990 to $98,510 or more.
Private Detectives and Investigators – Private detectives and investigators should see a job growth of eight percent. Their average annual wages were $53,320 with earnings ranging from around $31,440 to $96,950 or more. FBI agents also fall into this category,
Forensic Science Technicians – Forensic science technicians can expect job growth of 14 percent. Their average annual earnings were $60,590 with wages ranging from around $36,630 to $100,910 or more.
Forensic Psychologist – Forensic psychologists, which are listed as psychologists, all other with the BLS can expect job growth of four percent. These professionals earned an average annual wage of $82,180 with earnings ranging from about $46,270 to $137,590 or more.
Criminologists – Socialists working as criminologists should see job growth of four percent. They earned an average annual wage of $86,110 with wages ranging from about $52,640 to $143,020 or more.
FAQ
Q: How do I know which master's degree program to choose with so many available?
A: When choosing a program, keep in mind what you want to do with the degree. The criminal justice master's degree program offers several areas of concentration so try to pick a program that matches your career goals.
Q: Are the online programs as good as the traditional on-campus programs?
A: They offer almost the same curriculum with the exception of online programs being completed at home. Because of the flexibility of the online programs, so students feel they're better. Students should choose a program that's accredited. A list of accrediting agencies for criminal justice programs can be found at the Academy of Criminal Justice Services.
Q: Will employers acknowledge and regard the online programs as highly as the traditional programs?
A: Most employers care more about the fact that you've graduated from an accredited school than they do where or how you attended.
Q: If I earn a master's in criminal justice, will I earn high wages?
A: The wages you make will depend on the job, but there are many criminal justice careers that offer high wages. Many of these jobs also have positive job growth now and in the near future.