How to Become a Juvenile Probation Officer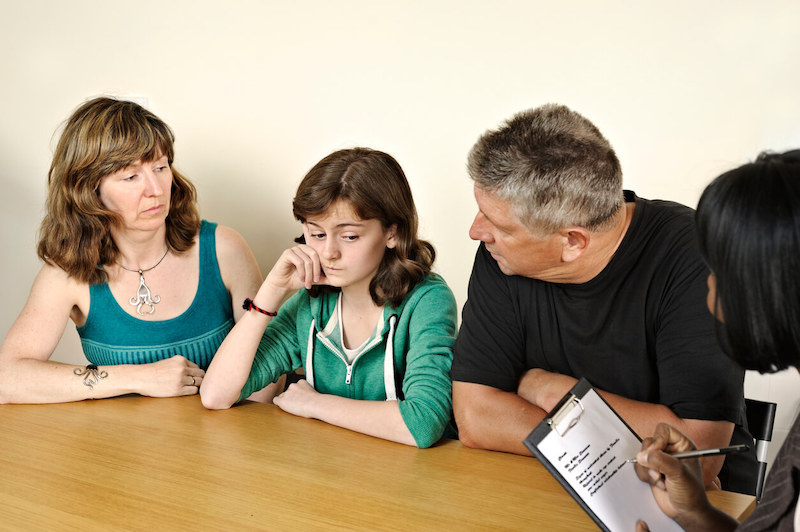 The juvenile probation officer furnishes a community service that monitors juvenile probationers by giving family resources and advice so that the juvenile can correct their behavior. One of the goals of a juvenile probation officer is to deter the juvenile from reoffending and to remain on the straight and narrow so that their life will be as productive as possible. The skills that a juvenile probation officer obtains can be used for counseling purposes so that changes can be positive in the juvenile's life.
Besides the above, the juvenile probation officer supervises and manages young offenders and ensures they are abiding by the court mandates whether it is during a probation or parole. Besides monitoring the activities of the juvenile through interviews and visits, they also make recommendations, coordinate with schools, law enforcement, and social services, and can testify when called upon. Not only that but being a juvenile probation officer means you will be seen as a role model and being an enforcer of good conduct and discipline for offenders. Read on for more information about this integral part of the criminal justice career landscape.
How to Become a Juvenile Probation Officer
For an individual to offer services as a juvenile probation officer, the responsibilities of the job need to be thoroughly understood. The juvenile courts are busy looking for the perfect individual to become a juvenile probation officer because of the high amount of professionalism they have on top of their thorough education and academic credentials and certifications that relate to assisting the juvenile. Before a sentencing is made, there is already a probation officer monitoring the case and making observations and taking notes. The family of the offender will meet with the probation officer and well as the offender themself and other officials to decide if the juvenile should be on probation.
When a juvenile is sentenced to probation, then a larger role will be played by the probation officer, such as locating treatment facilities, social services, and mental health services for the juvenile. The services they provide will normally be coordinated with the family and other court officials.
Steps to Take in Becoming a Juvenile Probation Officer
To become a juvenile probation officer, there are a few important steps that need to be taken prior to enjoying the career.
1. Obtain the Required Education for Juvenile Probation Officer
Most juvenile probation officers may be required to have a degree in criminal justice, although other degrees may be acceptable, and may also include courses that can be taken online. Besides a criminal justice degree, other areas that may help involve:
Juvenile justice
Counseling
Social work
Psychology
2. Seek Certification
Most states will require a juvenile probation officer to be certified by the state before they are assigned to a probationer. Normally, the certification process will involve an examination for probation officer certification and a Civil Service Exam. You will be required to pass both exams before an offer of employment can be made or within a certain amount of time. You'll also have to pass a criminal background check to work with young offenders.
When you prepare for the exams, you will likely need to pay an exam fee and cover the following subjects:
Counseling
Juvenile law
Procedures
Criminal justice
3. Submit Your Job Application to an Open Position
As you are searching for open positions as a juvenile probation officer, it will be a good idea to search through your local juvenile court. When you come across the open positions, you will see what the position requires as far as education, training, and certification is concerned. At the minimum, the following requirements will need to be met:
Must have a driver's license
Have a bachelor's degree*
Be a US citizen
Pass a drug test and fingerprint background check
Be 21 years old or older
*Many have a degree in Criminal Justice, or a related field, but check your local requirements
4. Take Part in Job Training
Once a job offer has been accepted by you, you will go through training as a juvenile probation officer. Most of the probation officers may need to complete training that takes several months or so or even be a "trainee" for at least a year. While training, new probation officers will develop a deep understanding of juvenile law, legal liabilities, case management, suicide prevention, and drug identification.
Besides this, new officers may need to be evaluated and monitored by their immediate supervisor. Depending on the state, there may be continuous development required for the position.
5. Continue Your Education
The juvenile probation officer can continue their education through courses that relate to the field. By having this continued education, they will have better opportunities to obtain higher positions after showing that their training and experience warrant promotion. Other probation officer educational opportunities may include obtaining a higher degree in a related field such as social work, criminal justice, or psychology.
Additional Skills Required for the Position
Other than the skills and qualifications normally required for the position, a state may require more that helps the candidate to be stable emotionally and be able to show their ability to make decisions, communicate, think critically, solve problems, and be organized.
Having these additional skills, along with their formal training and education, will help the probation officer to be prepared to help the juvenile so that their illegal behaviors can be turned around.
Educational Requirements for the Juvenile Probation Officer Career
When you think about a career as a juvenile probation officer, you will see that there is a lot to consider educationally, especially in juvenile psychology, administration, and law enforcement. Most courts will have an expectation that an officer has an undergraduate degree. Plus, there will be incentives if an educational requirement is surpassed, such as a higher starting salary and faster promotions. A lot of probation officers working with juveniles have a degree in one of the following:
Besides any specialized training, the probation officer should be thoroughly familiar with:
Public administration
Legal System
CPR/First aid
Computer knowledge
Juvenile Justice Certificate
A juvenile justice certificate is often obtained through a vocational school or community college and allows the student to perform the duties of a juvenile probation officer. Many of the programs provide an internship so that the student gets first-hand field experience.
There may be admission prerequisites as part of the admission process and could include drug screening, background check, prior experience, and excellent communication. If the graduate wishes, they may pursue a higher-level diploma or degree in juvenile justice.
Courses to take for the Certificate in Juvenile Justice
The courses necessary for the certificate in juvenile justice will have a focus in youth rehabilitation for those who have committed crimes as a youth. Most of the programs are a mix of relatable courses such as corrections, psychology, legal justice, sociology, and many others. The program will also offer topics pertaining to:
Criminology
Criminal law
Juvenile social work
Juvenile processing
Developmental psychology
Certification and Continuing Education Information
The certification process for a juvenile probation officer will vary by state, but the majority will require the officer to have a four-year degree in a related field. There may also be additional testing and exams that will ensure that the candidate is a good match for the position. The new officer may also be required to accomplish a probationary period prior to being a permanent hire.
Usually, a certificate will be the path a potential juvenile probation offer seeks in the career field. They know that a higher position will eventually require a college degree in either the field in juvenile law or in a field that is related to the position by going back to school and continuing to become educated in the field.
What Does a Probation Officer Do Daily?
A juvenile probation officer's daily schedule involves case management surrounding the juveniles under their supervision. They meet and communicate the court requirements surrounding the probation so that compliance will always be maintained. These may include conditions involving rehabilitation, addiction, and anger management so that a firm understanding of past activities and the way they relate and so that a behavior can be changed.
The juvenile probation offer provides oversight of various programs involving rehabilitation. The probation officer works with other agencies such as mental health, parole officers, transitional, and non-profit services so that probation can be completed successfully.
Job Outlook for Juvenile Probation Officers
According to the Bureau of Labor Statistics, the job outlook for juvenile probation offer is not expected to have any growth between 2022 to 2031.
Although no growth is expected, the field is expected to have a few thousand job openings on a yearly basis, within the next ten years. These positions will be expected for replacement of workers who leave the field or retire.
Expected Employment for Juvenile Probation Officers
The employment of juvenile probation officers is dependent upon the funding available for local and state corrections and the amount that is available for the parole and probation programs.
The need for a juvenile probation offer will likely remain strong because of the advantages outweighing the negatives of community-based corrections and incarcerating juveniles. Regardless, there will always be a need for a juvenile probation officer when a juvenile is sentenced to probation as a first-time offender.