Easiest Degrees That Pay Well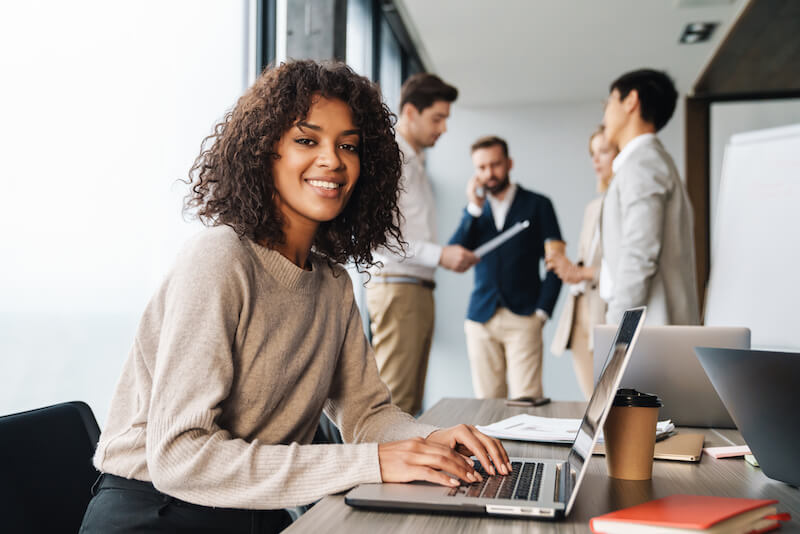 In the past, earning a degree was a luxury and an option available to lucky students. Today, earning a degree is almost a necessity if you want to find a good job that pays well. The unfortunate fact is that not everyone feels they can go to college to earn a degree. Whether it's cost, time, or just inconvenience, earning a degree may seem to be difficult if not impossible.
The good news is that there are options for these individuals. Online degrees make earning a degree easier than ever. Also, there are many degrees that are easy to obtain. In this article, you will find some of the easiest degrees that pay well as well as potential schools and programs with a little information on each.
10 Easy Majors that Pay Well
You don't have to choose a long-drawn-out degree to find an easy degree with the potential to earn good wages. Here are ten degrees students can earn that are worth checking out.
All salary data is from the Bureau of Labor Statistics Occupational Handbook.
1. Liberal Arts
Students in a liberal arts program can focus on one specific subject or on a variety of subjects. Graduates of a liberal arts program can earn an average annual wage of $50,000 according to the U.S. Bureau of Labor Statistics(BLS).
2. Business Administration

A business administration degree can lead to a variety of career choices and jobs. An HR specialist can earn about $51K, while an insurance actuary can earn more than $110K.
3. Human Resources
Since most companies have an HR department, a degree in human resources can lead to many jobs. Labor relations specialists earn an average wage of $77K, while human resources managers can earn an annual wage of $124K.
4. English
An English degree offers more than one might think. Graduates with English degrees may work as editors ($63K); content writers ($69K); or technical writers ($78K), among others.
5. Marketing

Marketing takes place in one form or another in every business, and a marketing degree is a business-related degree. A marketing degree can lead to jobs as market research analysts ($63k); sales manager ($127K; or marketing manager ($135K).
6. Criminal Justice

Criminal justice is a field that offers many career choices and various concentrations. Patrol officers can earn about $64K; correctional officers can earn $47K); and detectives earn an average annual wage of $83,640.
7. Supply Chain Management
If you're interested in this field, it can be a fairly easy degree to earn and one that offers many career choices. Quality assurance managers and industrial production managers each earn average annual wages of about $130K.
8. Psychology
Psychology may be a field that would seem to require an advanced degree, but it can also lead to many excellent jobs that pay well. Social workers can earn about $60K; Human resources specialists earn about $62k; and mental health and substance abuse social workers have the potential to earn $49K or more annually.
9. Communication
A communication degree covers the various types of communication, and there are many. Those who become journalists can earn about $31K, while an individual who chooses a career as a brand manager can earn about $134K or more.
10. Photography/Fine Arts
Good photographers seem to always be in demand, especially when a special event is coming up. Photography is also a field that doesn't require an advanced degree. Freelance photographers earn an average annual wage of about $35K per year, while newspaper or fashion photographers can earn about $72K a year.
Easiest Degrees that Pay Well
When aspiring students are considering earning a degree, the two things that matter the most are finding an easy degree and finding one that leads to good pay. Below are 15 of the easiest degrees that pay well and possible jobs upon graduation. Also included is the average annual wage for each position. Keep in mind that these wages, which are based on reports by the BLS, are not guaranteed, but potential wages based on effort and experience.
Here is a detailed look at our methodology, and a list of 15 easiest degrees that pay well that we could find: