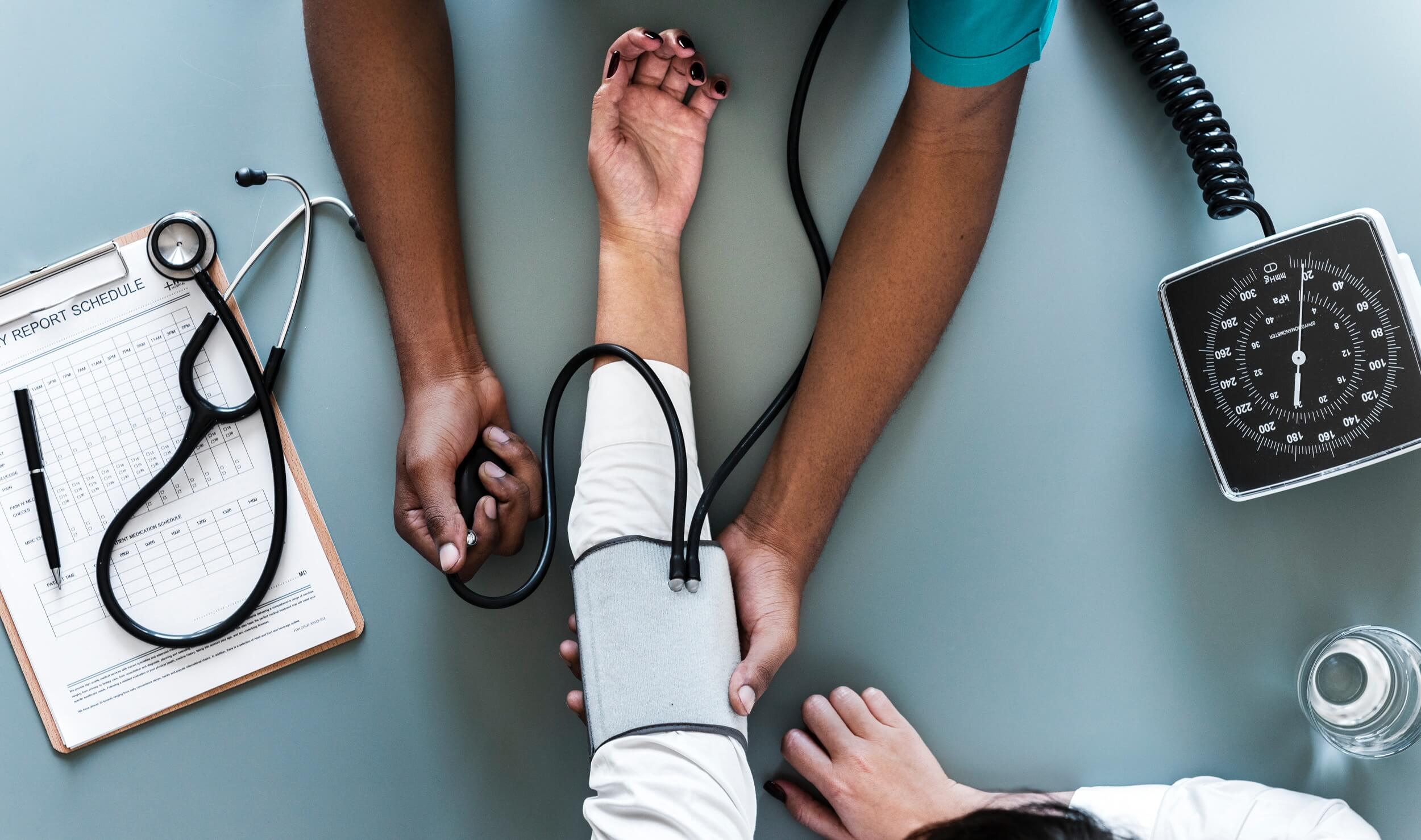 The nursing industry is a growing field that continues to have a shortage of nurses. The Bureau of Labor Statistics (BLS) predicts that Registered Nurses (RNs) should see an employment growth of 15 percent during the decade of 2016-2026, and  License Practical (Vocational) Nurses (LPNs/LVNs) should see a 12 percent job growth. Both of these nursing categories are very much in demand; however, higher wages and more career opportunities have made becoming an RN the more attractive option.
What is a LPN?
For further clarification, LPNs and LVNs are basically the same. The only difference is in which state they work because Texas and California use the term LVN while the other states use LPN. As of 2016, there were 2,955,200 RNs employed in the U.S. compared to the 724,500 LPNs/LVNs. This number indicates that more and more individuals are choosing to obtain additional education and become RNs. An even higher number are choosing to earn a BSN (Bachelor of Science in Nursing) degree. Aspiring RNs have a couple paths in which they can choose to earn the BSN. A popular choice for LPNs is an LPN to BSN Bridge program.
Why an LPN to BSN Program?
Once the nurse completes the bridge program, he or she will not only be able to find work in more types of medical facilities but will also have the education and training to be eligible for more advanced level positions, including those in leadership. Earnings is a huge factor in why a nurse would choose an LPN to BSN program. As of a May 2017 BLS report, RNs earned an average annual wage of $73,500, which was substantially higher than the $45,710 earned by LPNs that year.
Earning a BSN in a traditional way would typically take four years. The program would include general education courses, nursing core courses and clinical education. The LPN to BSN program may be completed in two to three years because many of the courses were already completed while becoming an LPN. Since the Institute of Medicine's 2010 recommendation that 80 percent of the nursing workforce be RNs with BSN degrees by 2020, BSN programs are becoming more popular than ADN (Associate Degree in Nursing) programs. LPN to BSN programs are even more popular because they allow the LPN to earn the degree but in less time.
What to Expect from an LPN/LVN to BSN Program
The LPN to BSN program is offered at many colleges and universities throughout the nation. In fact, the American Association of Colleges of Nursing states that there are 139 LPN to BSN programs offered in the U.S. as of July 2018. Because this bridge program has become such a popular choice for LPNs, many colleges offer it online as well. Although it may vary somewhat, the content of the program is going to be relatively similar from one school to another.
They are all going to require core nursing courses as well as clinical education. One exception where there would be changes is with online programs. Students who are earning the BSN through distance learning can generally work at their own pace, which can affect the time it takes the individual to complete the program. With a lot of work, they can complete it in less than the two to three years it typically takes on-campus students. On the other hand, it can also take them much longer than if they are working full-time or have other obligations.
If a student is enrolled in an on-campus program, the school may still allow the BSN student to complete some of the courses online as a way to accommodate them if they're currently working as an LPN. Even with the online programs, the student is still required to complete the clinical internships or rotations at a healthcare facility. They'll also be required to take and pass the NCLEX-RN to obtain licensure as an RN.
LPN to BSN Admission Requirements
Students applying to the LPN to BSN program have already completed one nursing program, so they know that nursing programs are very competitive, and they are not guaranteed admissions. Because they're so competitive, applicants should get their applications in as early as possible and make sure they have successfully completed as many of the admission requirements or prerequisite courses as possible.
The admission requirements may vary slightly from one school to another. Some nursing schools have stricter requirements than others. At the very least, all applicants must complete an undergraduate application and possess current, valid and unencumbered LPN licenses. These requirements are the same whether it's an on-campus or an online school.
Many of the nursing programs require that students meet certain GPA requirements, but this varies from school to school. Often, the student must have a GPA of at least 2.50 to 2.75 on a scale of 4.0. Depending on the school, the student may also have to meet these admission requirements.
Pass an entrance exam
Have at least a C in math and science courses
Completion or all prerequisite courses prior to enrollment
Structure and Content of LPN to BSN Bridge Programs
Students in a traditional BSN program are learning about nursing for the first time, and it's all new to them. In the LPN to BSN program, the students are advancing and expanding their knowledge from what they learned in the LPN program. This is one reason why the LPN can earn the BSN so much quicker than in a traditional BSN program.
In some LPN to BSN bridge programs, the LPN may get advanced placement credits because he or she already holds an LPN license. Additionally, any courses that meet the program's criteria may be transferred to the BSN program to satisfy the core requirements. Students in the LPN to BSN program are often allowed to complete certain courses throughout the school year.
The LPN to BSN program consists of three basic parts: general education courses, nursing core courses and clinical education. The general education courses must be completed before the student can take the core nursing courses. General education courses may include the following.
Psychology
Anatomy and physiology
English composition
Microbiology
Chemistry
Biochemistry
Statistics
Communication
Sociology
Ethics
Once the BSN student completes the general education courses, he or she can move onto the nursing core courses, which may include:
Nursing as a profession
Health assessment
Public health
Nurse management
Nursing of the critically ill
Psychiatric nursing
Nursing issues and career development
Integrated family nursing
Nursing of adults across the lifespan
NCLEX review preparation
All LPN to BSN students must top off the program by completing a clinical internship, which may include laboratory classes and simulated labs. Students in the clinical rotations usually spend time in various areas of healthcare obtaining hands-on training. These may include the following.
Pediatrics
Mental health
Adult health
Women's health
Rehabilitation
Emergency Room
Prior to entering the clinical education portion of the program, the students must provide proof of CPR certification, current immunizations and pass a background check and drug screening. Upon completion of the program, the student may sit for the NCLEX-RN.
LPN to BSN Timeline
If you are already working as a licensed practical nurse, you may want to know how much more time you can expect to spend in school in order to achieve your goal of a BSN.
| | |
| --- | --- |
| Earn a High School Diploma or Equivalent | Up to 4 years |
| ADN or Diploma of Nursing | 2 years |
| LPN to BSN Program | 1-2 years |
| Master of Nursing Program (optional) | 2 years |
LPN to BSN Bridge Program Schools
Earning your BSN is a great way to mobilize your career, earn more money and make yourself more valuable. Most schools with a nursing program offer the LPN to BSN bridge as one of their offerings.
Here is a look at a few:
University of Oklahoma, Tulsa, OK
The University of Oklahoma offers two start dates, one in the Fall, and one in Spring. They have three options for length of program, depending on how much time you can devote to school. Their fastest version, the fast-track full-time option gives you a BSN in as little as nine months. Their next option is a two-year, part-time track, and finally, a three-semester track with both full- and part-time terms. Their nursing curriculum is 60 credit hours, with 30 earned through the program and 30 through advanced standing examination. Upon graduation, you will receive a BSN and be eligible to sit for the NCLEX-RN.
Pacific Lutheran University, Tacoma, WA
Pacific Lutheran offers a LPN to BSN program that takes 2.5 years, or 5 academic semesters, to complete. Students usually attend classes three days a week on-campus and attend labs or clinical rotations two days a week. Nursing students in this program are advised not to work due to the amount of commitment required to be successful in the program. Application is competitive, as only 80 students are chosen each year out of approximately 250-300 applicants.
North Dakota State University, Fargo, ND
NDSU has a LPN to BSN track for licensed practical nurses who want to complete a baccalaureate degree and become eligible to sit for the registered nurse licensing exam. Their program is primarily online, and takes six semesters to complete. They have tailored the program in this manner for the working adult. Most students complete 6-9 credits a semester, with clinical experiences taking place in the Fargo area in the summer. Prior to admission, applicants must take four exams with a minimum of 70% pass rate: Adult Health, Mental Health, Care of the Child, Care of the Client during Childbearing.
LPN to BSN Frequently Asked Questions
Can I go straight into a BSN program when I get my LPN?
No, most LPN to BSN programs require at least a year and 1,000 hours of work as a LPN prior to enrolling in a BSN bridge program.
Are there admission exams?
Yes, in most cases there are admission exams or requirements for entry into a BSN bridge program. Check with your schools of interest to see what their requirements are.
Will my credits transfer from other schools?
Yes, in most cases, if you earned general education and nursing credit at another accredited school, you can transfer in those courses. Check with your school's admissions department to get advice on your specific situation.
Can I complete my LPN to BSN program online?
In most programs, you will earn your BSN through a combination of online coursework, in-person classes and clinical hours. While you can earn a good portion of credits online, be prepared for in-person attendance requirements and make room for that in your schedule.
Sources:
https://www.bls.gov/ooh/healthcare/licensed-practical-and-licensed-vocational-nurses.htm#tab-6; https://www.nap.edu/read/12956/chapter/2#12; http://www.aacnnursing.org/Nursing-Education; https://www.ncsbn.org/ncl