​Master's in Biomedical Engineering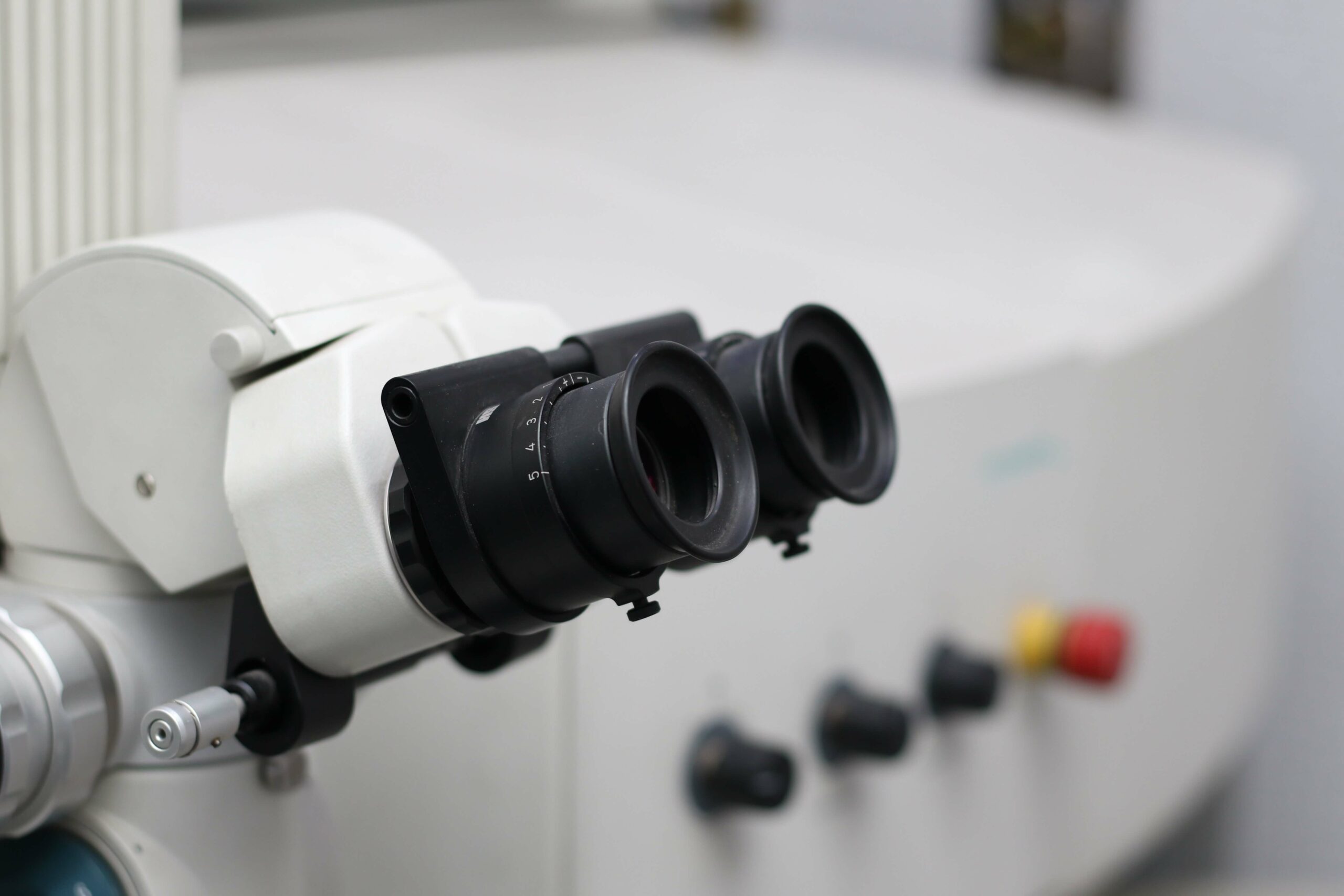 The Master's in Biomedical Engineering is a very popular degree program and one chosen by many students interested in a career that spans many fields and offers various career opportunities.
Description of Biomedical Engineering
Biomedical engineering is an interdisciplinary STEM field that combines engineering and biology and, in turn, applies engineering principles and matters to healthcare and medicine. Biomedical engineering is also referred to as BME, BioMed or Bioengineering. Our country's increasing utilization of technology and machinery in all areas of our lives, has increased the demand for biomedical engineers.
Because it's such a broad field, it branches out into various areas of focus. The type of work a biomedical engineering might find him or herself doing will depend on the specific job description or role. Some examples might be:
Medical Imaging
Biomaterials
Biomedical Electronics
Cellular, Tissue and Genetic Engineering
Computational Biology
Orthopedic Bioengineering
Bionanotechnology
The medical imaging career mentioned above is the perfect example of a STEM field applying engineering and biology into a healthcare job. By combining engineering principles with biology to identify various medical needs, many life-saving concepts have developed, such as kidney dialysis, advanced prosthetics, surgical robots, and artificial organs to name a few.
The best way to describe biomedical engineering is to say that it closes the gap between medicine and engineering. An individual thinking about a career in biomedical engineering might consider the description Forbes gives biomedical engineering, which is the "low-stress high-paying job you probably haven't considered".
Is a Master's in Biomedical Engineering Worth It?
Students contemplating a biomedical engineering degree often ask the question "Is a masters in biological engineering worth it?" The answer to this question is a resounding yes! The graduate degree prepares students for high-level positions in many industries. It also puts graduates in a position where they're more likely to be offered lucrative positions.
While getting a higher salary may be the main reason for earning the master's in biomedical engineering, it's not the only reason. The master's degree allows graduates to learn more about medical technologies, perform deeper research into these topics and also be able to contributes to these areas.
About one third of the most valuable majors are engineering majors, according to Forbes. Forbes also ranked biomedical engineering as the number 1 major most worth a student's time, effort, and tuition in 2012, and this degree has only gotten more valuable in the past decade. The U.S. Bureau of Labor Statistics (BLS) reports that biomedical engineers could see a job growth of five percent between 2019 and 2029. Those with a graduate degree typically see the best career opportunities.
What Can I Do with a Master's in Biomedical Engineering?
About 21,200 jobs were held by biomedical engineers in 2019, according to the BLS. Although the majority of biomedical engineers worked in the areas of medical equipment and supplies manufacturing, they also worked in other fields and industries, such as research and development; life sciences; healthcare, social assistance and in academic settings. Here are a few careers biomedical engineers may have.
Biomaterials Developer – This professional helps develop biomaterials, either artificial materials or natural living tissue, which can be used for the human body. Biomaterials can be used to image and detect a disease and replace or repair lost functions in the body. Biomaterials developers may also work in areas such as nano implants, drug delivery and implant development.
Manufacturing Engineer – This professional work at designing and production products that are high-quality while also low in cost. A manufacturing engineer working in the healthcare industry may design products like imaging tools, prosthetics limbs and other hospital or laboratory equipment. Manufacturing engineers with a master's in biomedical engineering may work in leadership positions.
Doctor – Some biomedical engineering professionals choose to advance their education and pursue a medical degree to become a doctor or surgeon. This really increases their career opportunities, especially in areas of the healthcare industry.
Independent Consultant – These professionals provide their knowledge and expertise to research institutions and medical organizations. They may work with various businesses and may consult with these companies for extended periods of time.
Medical Technology Developer – This professional works with both the software and hardware used to manufacture medical devices. They understand the programs used to create medical devices and have the technologic knowledge to create the devices. An individual with a master's in biomedical engineering may also specialize in certain areas such as bioinstrumentation, which involves equipment like blood pressure monitors, pacemakers and electrocardiographs.
How to Choose a Master's in Biomedical Engineering Program
Choosing a Master's in Biomedical Engineering program can be a time-consuming process and one that requires due diligence. The time it requires to complete the program depends on whether you're a full- or part-time student. Students working and earning the degree online or as a part-time student may require more time than a full-time student.
Graduate biomedical engineering programs may require a thesis as well as a non-thesis option
Biomedical engineering graduate programs are very competitive. The admissions process is generally based on a student's GPA and their professional experience. When choosing a biomedical engineering master's degree program, qualified students should use these factors.
Accreditation – You want to choose a program that's accredited by Accreditation Board for Engineering and Technology, the Department of Education, and the Council for Higher Education Accreditation.
Area of Study- If you're choosing a specific area of specialization, choose a program that includes the courses necessary to earn the degree.
Workload – If you're attempting to complete the degree in the required time, be sure to choose a program that does not require more credits than what you can comfortably complete.
Part-time Student – If you're planning to attend school on a part-time basis, be sure that the school you choose makes accommodations for part-time learning.
Below are some areas of concentration students may choose.
Biomaterials
Cardiovascular systems
Imaging
Biomechanical Systems
Biomedical Sensing
Neural Engineering
Analytics and Health Informatics
List of Sample Courses in a Master's in Biomedical Engineering
As states earlier, the master's in biomedical engineering program is offered as a thesis or non-thesis option. The thesis option involves a research paper or essay and a practicum course, which typically involves completing an internship.
The non-thesis program does not require an essay but will usually require a project to be completed for the final grade. In addition to these requirements, students will generally complete the following courses.
Mathematics
Chemistry
Genetics
Computer Programming
Advanced Mathematics
Research
Life Sciences
Engineering
Quantitative Systems Physiology
Biomedical Engineering Seminar
How Long Does it Take to Get a Master's in Biomedical Engineering?
The lengthy of time it takes to complete a master's in biomedical engineering programs depends on the student's status and the program itself. The biomedical engineering graduate program typically takes two years to complete. This is assuming the student already has a bachelor's degree. Since a bachelor's degree takes four years to complete, the entire time to complete the master's degree is about six years.
This time frame is providing the individual is a full-time student. Students earning the degree on a part-time basis may take one or two more years to complete it. The biomedical engineering graduate program is also offered online. Online students may take more or less than two years to earn the degree. The online program is an ideal option for the student who must work or may not be able to commit to a full-time program.
List of Biomedical Engineering Organizations
There are several biomedical engineering organizations available for students, graduates and biomedical engineers working in the field.
Top 10 Master's Programs in Biomedical Engineering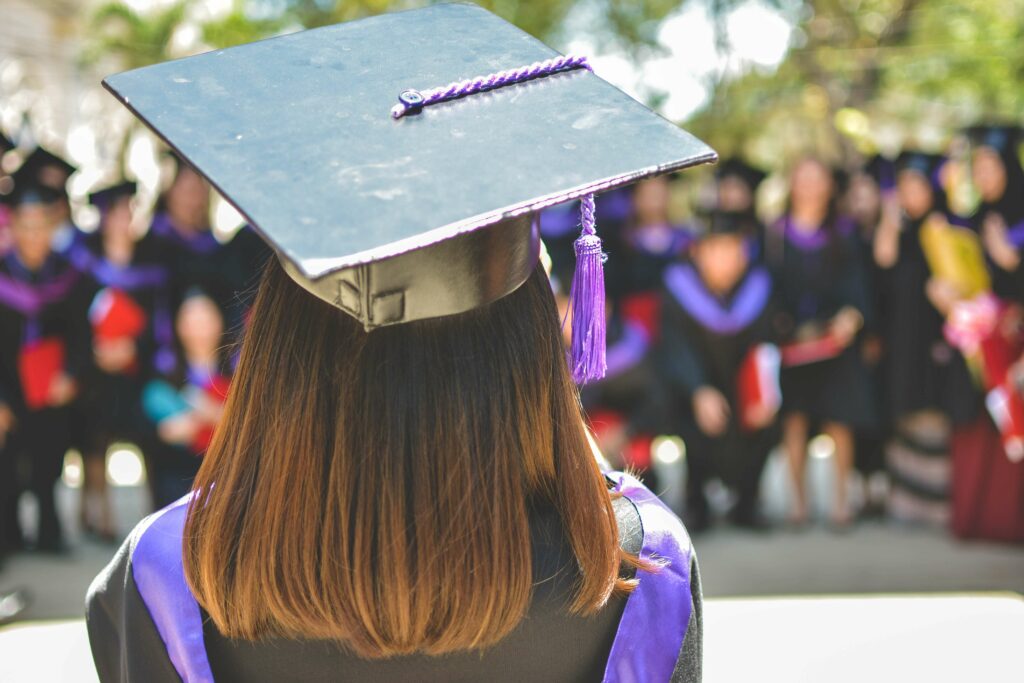 Columbia University
The Master of Science in Biomedical Engineering program at Columbia University in the City of New York is a fully online program that requires completion of 30 credits. To successfully complete the program, students must complete core courses and elective courses totaling 30 credit hours. Core courses may include:
Quantitative Physiology
Computational Neuroscience
Sound and Hearing
Principles of Applied Mathematics
Solid Biomechanics
Partial Differential Equations
Electives may include:
Solid Biomechanics
Artificial Organs
Tissue Engineering
Cardiac Mechanics
Computational Genomics
Physiological Control Systems
George Washington University
The Master of Science in Biomedical Engineering at George Washington University in Washington D.C. is a program offered through the GWU's School of Engineering & Applied Science. This 30-credit program is a full-time two-year program that offers both a thesis and non-thesis option. This strongly interdisciplinary program offers courses like:
Introduction to Biomedical Engineering I & II
Principles and Practice of Biomedical Engineering
Biomedical Engineering Seminar
Clinical Medicine for Engineers
Pattern Recognition
Medical Imaging
This program offers several areas of specialization, including cancer therapy; ultrasound applications in medicine; biosensors; cardiac electrophysiology; image analysis, and microfluidics.
University of Portland
The Master of Biomedical Engineering at the University of Portland in Portland, OR is a 12-month interdisciplinary program that puts students right into the medical, technical, business, scientific and management facet of the healthcare industry. Students must complete required courses as well as a real-life capstone project or internship but are not required to do a thesis. Course topics include:
Biomechanics
Management of Technology for Life Sciences
Design of Experiments
Anatomy & Physiology for Biomedical Engineers
Biomedical Device Planning and Design
Biomedical Device Optimization
Case Western Reserve University
The Master of Science in Biomedical Engineering at CWRU in Cleveland, OH is an online program. The program is offered through CWRU's Department of Biomedical Engineering, which is ranked #19 in the nation. In order to complete the required 30 credits, students will complete two each of the following course types.
Biomedical engineering courses
Engineering courses
Specialty courses
Translational courses
Technical courses
Virginia Polytechnic Institute and State University (Virginia Tech)
The Master of Science in Biomedical Engineering offered through Virginia Tech in Blacksburg, VA is a 30-credit program that requires a thesis. Students who want to take their education to the highest level can enroll in the "along the way" Ph.D. program, which allows students to earn the master's degree while also pursuing the doctoral degree.
After completing all courses, the students must pass an oral examination based on the thesis research. Course topics in the master's program include:
Life sciences
Biomedical engineering
Mathematics
Biomedical engineering seminar
Research
Ethics/diversity
University of South Florida
The Master of Science in Biomedical Engineering at SFU in Tampa, FL is a highly disciplinary program that combines medical science and engineering but does not require a thesis. Advisors assist students in choosing courses that cover the areas of engineering, life sciences, medicine and public health. Students can also choose from several different areas to research. Course topics include:
Biomedical engineering
Engineering Physiology
Medical Anatomy
Biostatistics
Nanotechnology and Risk Management
New Jersey Institute of Technology
The Master of Science in Biomedical Engineering program at NJIT in University Heights Newark, NJ is a 30-credit program that offers a thesis or non-thesis option. Students in the thesis option must also use their knowledge to create a problem, research it and orally defend their solution. The course topics vary for the thesis and non-thesis option, but may include the following:
Biomaterials
Intro to Biomedical Engineering
Principles of Tissue Engineering
Cardiovascular Mechanic
Computer Methods in Biomedical Engineering
Biorobotics
University at Buffalo
The Master of Science in Biomedical Engineering at UB in Buffalo, NY is a research-rich program that provides students with extensive hands-on training in cutting-edge laboratories. Students can choose from a few different research topics. The program prepares students to advance their education and pursue a doctoral degree. Course topics in this
Human Biology for Biomedical Engineers
Neural Engineering
Molecular Imaging
Machine Learning for Biomedical Data
Engineering Principles for Computer Tomography
Cornell University
The Master of Engineering in Biomedical Engineering at CU in Ithaca, NY is a program that focuses on the macroscopic and molecular facets of biomedical engineering. Students can choose from several areas of research. To complete this two-year graduate program, the student must complete seminars as well as courses in life science, foundation in biomedical engineering and take a minor in a doctorate program course.
Clemson University
The Master of Engineering in Biomedical Engineering at Clemson University in Clemson, SC is a one-year, non-thesis program that's offered at three college campuses. The focus of this program is medical device development and commercialization. At the end of the program, students complete an internship. Course topics may include:
Medical Device Commercialization
Biomedical Engineering Product Translation
Biomedical Engineering Device Design
Clinical Affairs for Medical Devices
Start Your Career in Biomedical Engineering Today
If you are looking for an online master's in biomedical engineering, you have a lot of options. Take your time when you research, and you will find the perfect program for you.