Custom Choice Private Student Loan Review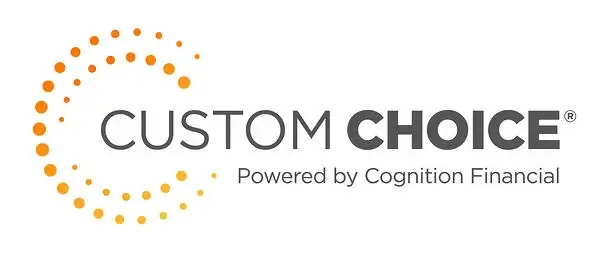 Custom Choice Private Student Loans
Interest fees, rates and terms
Best for
Extended grace period
Reduced payment if you graduate
Worst features
Only available at certain schools
Not available to international students
Custom Choice is one of several companies that offer private student loans to help students pay for the cost of attending college. With the high cost of earning a degree, more and more students are relying on private student loans because any grants or scholarship money they might receive just isn't enough to cover all the expenses. Custom Choice is an online financial company committed to helping students pay for an education. Below is a Custom Choice private student loan review designed to help students and aspiring students determine if Custom Choice should be a real consideration for their funding needs.
About Custom Choice
Owned by Cognition Financial, Custom Choice Loans was founded in 1991 and has Daniel Meyers as its CEO. The company's purpose was to help students meet their educational goals by providing them with funding. They aim at offering students competitive loan products that fit into their lives while they're in school and after they graduate.
Since its beginning, Custom Choice Loans has provided more than $23 billion in private student loans. They initially used SunTrust Bank for their financing but have since partnered with Citizens Bank.
What types of loans does Custom Choice offer?
Custom Choice offers various types of private student loans for all levels of postsecondary education.
Undergraduate loans
Graduate loans
Parent loans
Loan programs for MBA, dental, medical, law, and various health professions.
Students can borrow as little as $1,000 or up to $99,999 per year. $180,000 is the maximum cumulative amount. The yearly amount Custom Choice will pay is 100 percent of the cost of attending school. The cost of attending college includes everything needed to attend college, including tuition, books, lodging, supplies, and similar miscellaneous college expenses.
Custom Choice also offers student loan refinancing and career programs. Career loans are loans that will pay for students to attend technical colleges and community colleges. Custom Choice career loan programs that offer completion incentives. It's like being rewarded for completing your program.
How does a Custom Choice student loan work?
One of the things that customers and borrowers really seem to like about Custom Choice is that their application process is simple, and their approval process is also very quick. This can often be found in a Custom Choice private student loan review.
To be eligible for a private student loan, the student must be attending classes in an approved college and be enrolled in a degree program. For the school to be approved, it must be on Custom Choice's list of approved schools. Applicants can fill out and submit their applications online. You'll need to provide Custom Choice with:
Your Social Security number
Name of school you plan to attend
Degree you home to earn
Amount of money you want to borrow
Expected graduation date
Proof of income (if necessary)
If a cosigner is used, the co-signer will be required to provide proof of income, a Social Security number, and a government-issued ID card. The borrower may or may not be required to have a cosigner. It will depend on the student's credit scores. Students often use a cosigner even if they don't need one because borrowers with cosigners typically get lower interest rates and better loan terms.
Once you've submitted your application, you can check what rates you'll most likely get within a couple of minutes. They check your credit score using a soft credit check so it will not affect your credit scores.
If you are approved, all you must do is sign the documents electronically. Custom Choice will send the application to the school you wish to attend so it can be certified. Every school is different in how long it takes to finalize everything and certify the loan. It might be a couple of days or a couple of weeks.
Once the loan is certified, Custom Choice will disperse the loan proceeds according to the school's timeline. If you have difficulties submitting the application online, you can contact Custom Choice's customer service. They can assist you in submitting the loan application, but the application cannot be submitted over the phone. It must be done electronically.
Does Custom Choice use a Co-signer?
Co-signers are accepted. Potential student loan borrowers can check for preapproval, and instant loan decisions are available after you complete the application online. College Ave does not take applications by phone, but you can call customer service for help filling out the online form. Students are advised to apply for their student loans at least 30 days before the first day of school.
Although students generally have the money by then, it's better to be earlier and be assured of having the money. A cosigner can be released from the loan after the student has made 36 consecutive payments online. Once the application is approved, students are assigned to a designated advisor or specialist.
This professional will be familiar with the student's loan. If the student has to call for help, they will be directed to their specialist. There is no worry about being directed to a stranger unfamiliar with your loan.
How to Qualify for a Custom Choice Loan
To be eligible for a Custom Choice private student loan, the student must meet these requirements:
Be a U.S. citizen or permanent resident
Must be at least 18 years old
Must be enrolled at least half-time at an accredited or approved college
Must be enrolled in an undergraduate or graduate program
International students must provide a Social Security number and an eligible cosigner
Must provide at least 18 months of good credit history or have a good cosigner
Meet the school's academic requirements
Custom Choice loans are not available in Wisconsin, Iowa, or Arizona. They are also not available to individuals with student visas. Residents in Puerto Rico must be 21 years old. Residents in Alabama and residents of Nebraska who are wards of the state must be 19 years old.
Credit Score
Although it appears to be relatively easy to get a Custom Choice private student loan, there are a few requirements students and borrowers must meet regarding credit scores and income. Custom Choice does not disclose what the typical credit score was for its borrowers, they do prefer the student have a credit score of at least 660 if they do not have a cosigner.
If the student does have a cosigner with a credit score from 625-699, the student should have a credit score of at least 600 or not have any credit at all. There is no credit score minimum for the student if the cosigner's credit score is at least 700. There is no minimum income requirement, but Custom Choice requires the borrowers to at least have a positive income.
They also want the borrower or cosigner to have a debt-to-income ratio of less than 85 percent. The debt-to-income ratio is determined by taking the total of all your debt and dividing the total by your total income.
For instance, if you pay $200 per month for credit cards, $400 for a mortgage; $300 for a car loan, and $200 for miscellaneous debts, your total monthly debts are $1,100. If your income is $2,000, your debt-to-income ratio is 55 percent ($1,100/$2,000). Knowing how to determine the debt-to-income ratio can be helpful because they can check it prior to applying.
They also then can pay off some debts and improve not just the debt-to-income ratio but also the credit scores. Students and cosigners who have filed for bankruptcy may still be eligible for a Custom Choice private school loan as long as the bankruptcy was more than ten years ago.
Reputation
Custom Choice has a very good reputation not just among lenders but with its many customers. They have helped more than 1 million students and parents obtain financing for student loans.
Custom Choice has been rated very highly by businesses like Business Insider, Nerd Wallet, Consumer Affairs, and Consumer Advocate, among others. They received a grade of A+ from the Better Business Bureau.
Repayment
Custom Choice offers several repayment options.
Full payments – Students in school make regular payments every month that cover both principal and interest payments.
Interest-only payments – Students make payments on just the interest while in school and begin making full payments once they graduate.
Flat payment – Students make a $25 per month payment while they're in school and repay the loan when they graduate. This is used mostly on small loan amounts.
Deferment – Students can defer the payments for six months after graduation.
Deferment
Students enrolled at least half-time in an approved school can choose to deter principal and interest payments. They generally have a six-month grace period after graduation. This means that they don't have to begin making payments until six months after they graduate. They may also be able to get an additional six months.
If the student is returning to school or in a graduate program, they may be able to defer payments for up to 48 months. Military personnel can also get a 48-month deferment. Students who are enrolled in fellowships, residencies, or internships can get payment deferments in 12-month increments with the total allowed at 60 months.
Postgraduate students may have the option of making only interest payments for the first year after graduation. Borrowers may be approved for 12 months of forbearance, which will come in two-month increments. Many colleges today offer financial assistance to help students affected by Covid 19.
Custom Choice offers various deferment or forbearance options to help make it as easy as possible for students going through difficult times. Student advisors and Custom Choice loan specialists can be especially helpful to students and parents.
Custom Choice Terms
One of the best features about Custom Choice is that they offer private student loans with terms and payments that work for the student and his family. They allow students and borrowers to customize the loan to meet their needs not just now but, in the future, as well. They offer both fixed-rate and variable-rate loans. Both of their advantages and disadvantages.
With a fixed-rate loan, the interest rate you get when you get the loan will always stay the same. This is beneficial if you get the loan at a low rate and at a time when you think the rates might increase soon. With a variable rate loan, the interest rate can change after a certain period or when the market rate changes.
Variable-rate loans can be good if you believe the interest rate may decrease soon. The APR on Custom Choice fixed-rate loans ranges from 3.20 percent to 10.77 percent. Their APR on variable rate loans ranges from 1.03 percent to 9.67 percent. Students receive a 0.25 percent rate reduction if they pay with autopay.
Students and parents can also choose the term or length of the loan. They can choose from five, eight, ten, or 15 years. Generally, long-term loans are chosen by students who have high student debt. It allows them to have smaller monthly payments and more time to pay off the loan.
Custom Choice Private Student Loan Review
If there is one thing this Custom Choice private student loan review demonstrated, it's that Custom Choice offers many options to students. There are a couple of things that borrowers feel could improve. These include the following.
Custom Choice should service all 50 states.
Their list of approved schools should be larger.
They should have a mobile app.
Although their overall rates are good, graduate students pay a more competitive rate than undergraduate students.
Despite these few things, students and borrowers are typically very happy with what Custom Choice has to offer from its low rates and flexible payment options to its great customer service, which is available by phone, email, and regular mail.
Custom Choice is also a very good student loan provider for students who have less than perfect credit. Custom Choice also gives students a two percent principal reduction rate once they graduate. This is a very popular feature!