SoFi Private Student Loan Review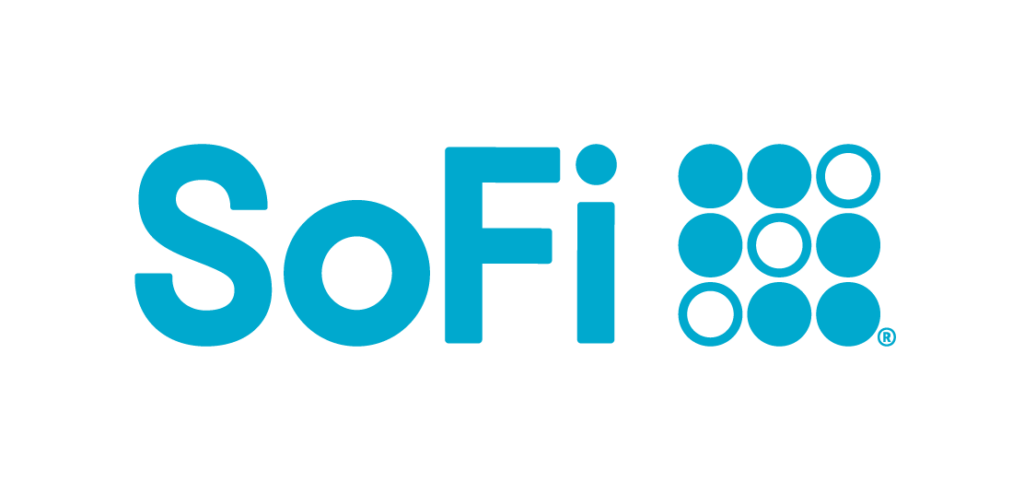 SoFi Private Student Loan Review
Interest fees, rates and terms
Best for
Works for all types of degrees, even associate's
Can refi existing loans or get a new student loan, wrapping in all old loans
Worst features
Loan size minimum is higher than other lenders
Need a credit score of at least 650
Student loans play a big part in helping a student get a college education. The cost of attending college and earning a degree continues to increase every year. Despite getting grants and scholarships, many students are still in need of additional funds. Finding a lender that offers private student loans takes time and research. SoFi is a lender that offers many excellent options to college students. This SoFi private student loan review will provide you with vital information on who this company is and what they can do for college students.
About SoFi
Also known as Social Finance, SoFi is a financial company that was founded in 2011 by a couple of Stanford business school graduates. Anthony Noto is the CEO of SoFi. They used a lending model funded by alumni to help them connect with recent students in their local community. This helped them determine the need for a company to provide private student loans to college students.
In 2012, they became the first company to offer federal and private student refinancing loans. By 2018, SoFi was offering private student loans to medical students and those in similar programs. SoFi offers private student loans in all 50 states as well as in Washington D.C. Funding comes from a variety of FDIC-insured banks that are partnered with SoFi.
Bank United
Eagle Bank
MetaBank
East West Bank
Wells Fargo Bank, N.A.
HSBC Bank USA
TriState Bank
Capital Bank
What types of loans does SoFi offer?
SoFi offers a variety of loan types, including undergraduate, graduate, law, MBA, and parent loans. Parent loans are loans offered to the parents of a student to help pay for college expenses. In addition to private student loans, SoFi also offers personal loans, mortgage loans, insurance, and various other financial products.
SoFi private student loans are also available to international students as well as DACA students if they have a U.S. citizen willing to cosign the loan. SoFi does not offer private student loans to students pursuing an associate degree. SoFi also offers student refinancing loans. Their student loans start at $5,000.
How does a SoFi student loan work?
Applying for or getting a private student loan from SoFi is a relatively easy process. Students can submit their applications online. If they're using a cosigner, the cosigner can apply online as well. The student will have to submit some general personal information, such as:
Social Security number and your cosigner's Social Security number
A legal ID for you and your cosigner
The date you plan to graduate
What term in you plan to enroll
Amount of financial aid you'll receive from other sources
The amount of money you wish to borrow or refinance
Once SoFi receives the application, they will run a soft credit check to determine your credit scores. The benefit of a soft credit check is that it will not affect your credit rating. From the time the student submits the application to the time they receive the money can take four to six weeks.
This can vary from school to school. Although it might take a few weeks to get the funding, applicants usually get initial approval within minutes of applying. If the loan you're applying for or have been approved for is a refinance loan, you'll be asked to choose between a fixed-rate loan or a variable-rate loan. You'll also be able to choose the loan term you prefer.
Once SoFi receives your application and any requested documentation, they will forward this information to your school for verification that you are listed as a student. Funds for refinancing loans are generally received between seven and 15 business days.
Many students use refinance loans if the interest rates have gone down since they first got the loan or if they want to pay off another loan and start fresh with one loan and one monthly payment. Students who owe money on more than one student loan often choose to refinance so they can pay off the loans and only have one loan.
Applicants should meet the following eligibility requirements.
Applicants must be 18 years of age or the 18 required by that state.
Applicants must be U.S. citizens or must have a legal Visa.
Applicants must meet employment or income requirements. If the student doesn't meet these requirements, their cosigner must meet the requirements.
Applicants must meet credit score requirements.
Applicants must have a good financial history. If the student has no financial history, the cosigner should have a good financial history.
Applicants must be enrolled at least half-time in an approved four-year college that takes private school loans or hold at least an associate degree from an accredited college.
SoFi offers benefits and special rates for cosigners. If they have other SoFi loans other than the student loan, they can get a 0.125 percent reduction on their interest rate on those loans. If the cosigner is already a SoFi customer, the student can get a 0.125 percent interest rate reduction. When you're borrowing thousands of dollars, every discount helps.
What Credit Score do I Need for a SoFi Student Loan?
Although SoFi doesn't usually disclose their credit score requirement, past students and borrowers have stated that borrowers should have a credit score of at least 650. The higher your credit scores, the lower the interest rate you'll get. The typical credit score of SoFi borrowers is at least 700.
Borrowers who have filed for bankruptcy in the past can still apply for a SoFi loan as long as the bankruptcy is no longer listed on the credit report. Unlike many other student loan lenders, SoFi does not have specific income requirements. They are most concerned with the amount of money they have left after the monthly bills are paid.
SoFi Student Loan Reputation
In a SoFi private student loan review, it was determined that SoFi has an excellent reputation as a lender and provider of private student loans. They received positive reviews from reputable companies like Forbes, CNBC, REAL SIMPLE, and Nerd Wallet. SoFi has received a grade of A+ from the Better Business Bureau. U.S. News & World Report rates SoFi very high in terms of affordability, eligibility, and customer service.
Repayment Terms
SoFi is a very popular option for students in need of student loans. Their most popular because of their flexible and convenient repayment terms. Students who begin repaying their loan while still in school will have lower interest rates over the life of the loan because they're paying earlier rather than later. SoFi offers students four ways to repay their private student loan
Immediate repayment – Students can make both interest and principal payments while they're in school and after they graduate. This option is ideal for students who work or have income while in school.
Partial repayment – Students can make flat payments of $25 per month while they're in school and make full (interest and principal) payments after they graduate.
Interest–only repayment – Students can make payments only on the interest while they're in school and pay full interest and principal payments after they graduate.
Deferred repayment – Students don't make any payments while they're in school and won't have to begin paying until six months after graduation.
Refinancing loans do not offer the same four repayment options. Payments on refinancing loans must be paid back immediately like other consumer loans. If the student is still under a grace period on an existing student loan, SoFi will honor that agreement.
Students who choose a shorter loan repayment term will get a larger interest rate reduction. For instance, choosing a loan term of five years rather than ten can reduce the interest drastically. The student will have larger monthly payments but will have less interest to pay over the life of the loan. SoFi has student advisors that can help them work out the best deal.
Although many private student loan providers will only finance a student with a bachelor's degree, SoFi does offer associate degree holders the opportunity to refinance a student loan.
Deferment
Sometimes, for whatever reason, a student just can't repay the loan in the same manner they expected when they took out the loan. SoFi has options for these students as well. Sofi has deferment or forbearance programs for students in need of help. The type of program they can use depends on the reason they're having difficulty.
The maximum amount of time the student can postpone payment is twelve months throughout the entire term of the loan. Situations that may make the student eligible for a deferment include:
Serving in the military
Returning to school
Economic hardship
Unemployment
Experiencing a natural disaster
SoFi also offers forbearance programs that allow students to postpone loan payments for up to 12 months. Unemployed students can also postpone payments for up to 12 months under the Unemployment Protection Program offered through SoFi. The Unemployment Protection Program is for students who have lost their jobs involuntarily. The program puts the student's loan into forbearance for a period of three months at a time for a total of 12 months.
Students who have a cosigner can get their cosigner released after 24 payments have been made on time. Once the release is completed, the loan is solely the responsibility of the student. However, there is no cosigner release on student refinance loans.
Terms
SoFi private student loans may be as low as $5,000 and as high as the full cost of attending the college. When they say "full cost of attendance", they mean total cost for tuition, books, lodging, and other supplies necessary for the degree program.
Students can choose to pay back their loans in five, seven, ten, 15, or 20 years. Students in medical or legal programs typically choose the longest term available because they've borrowed a lot of money for their degree. Obviously, the longer term you choose, the more interest you'll pay on the loan.
However, the upside of choosing a long term like 15 or 20 years is that the monthly payment is smaller. This is often ideal for full-time students who don't have time to work. The interest rate you're charged on your student loan is determined by your and your cosigner's credit scores, your income, and your years in the workforce.
SoFi private student loans can be either fixed-rate loans or variable-rate loans. The fixed interest rate offered through SoFi is from 2.49 percent to 7.59 percent. The variable rate is 1.74 percent to 7.24 percent.
Fixed-rate loans are typically the best because your interest rate will not increase. The interest rate you were offered at the time of signing is the interest rate you'll have throughout the term of the loan. With a variable rate loan, the interest changes every time the market changes. Borrowers who pay with autopay will get a 0.25 percent interest deduction.
SoFi Private Student Loan Review
SoFi is a good option for students in need of private student loans. They do not charge application, origination, or prepayment fees on their private student loans. They also don't charge late fees or fees for insufficient funds. SoFi is also understanding of students suffering from financial hardships and offers various benefits and programs to help these students. One of the many things that students (and cosigners) like about SoFi is that they offer flexible repayment options.
They allow students to choose the term and payment options that work best for them. They understand that in terms of student loans, there is no one-size-fits-all because every student is different and has different needs. They also allow the student and cosigner to check their loan terms and interest rates before submitting their loan application, so it won't hurt their credit rating.
SoFi also offers resume help, career planning and a few different programs aimed at helping students reach their career goals. There are a lot of good things to say about SoFi, and students generally discover this once they choose them for their student loan lender.