Community Health Counselor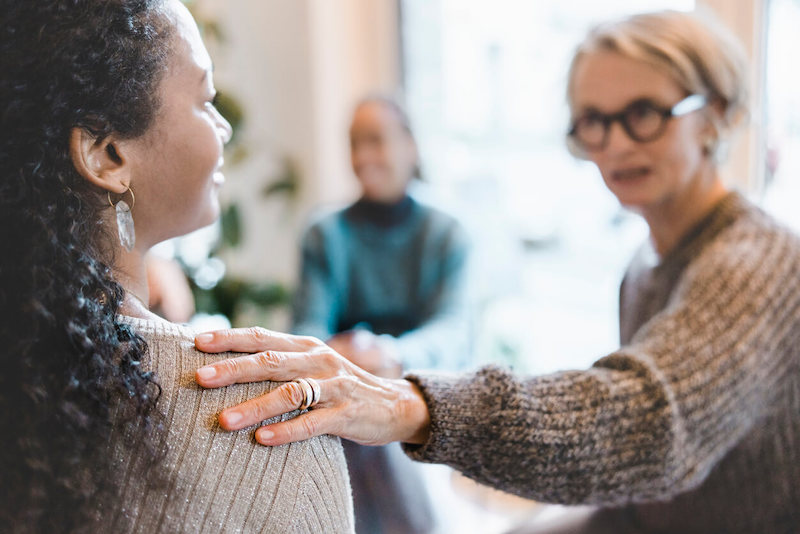 While individuals are concerned with their own healthcare, government agencies, hospitals and other community agencies provide healthcare and prevention services to communities.  Community health counselors develop programs to remind parents to complete children's vaccinations and health checkups at the start of the school year.
They also provide information and support for anxious new mothers caring for a new baby once they leave the protective care of the hospital.  They teach basic programs on sanitation, food preparation and storage, and assist communities in the case of a health threat.  Community health counselors work with citizens of the community to improve and maintain their overall health and well-being.
What Community Health Counselors Do
Most community health care counselors work in hospitals, public health facilities, state and local government agencies, colleges, or private businesses.  They educate the public on everyday health and safety; teach classes, lead group discussions, workshops and one-on-one counseling sessions.  Their daily duties vary depending on where they work.
In health care facilities, community health counselors may perform health screenings, like blood pressure checks, or explain to a new parent how to properly install a car seat or prepare baby formula.  They may help doctors communicate better and teach medical personnel how to interact more effectively with patients.
They provide health information to college students on sexually transmitted diseases, smoking cessation, alcohol and drug addiction prevention.  They work with communities teaching proper nutrition, weight management, and exercise and smoking cessation.  They work with community partners to provide health screenings such as mammograms and cholesterol checks.
Education Requirements to Become a Community Health Counselor

A bachelor's degree in health education is required for a community health counselor entry-level position.  The programs teach health education, communications and the ability to develop heath education materials.
Federal, state and local government agencies and some other employers may require a Master's degree in community health education or public health education.
Community health counselors should take courses in English, oral and written communications, and psychology.  They spend time communicating with members of the community, doctors and healthcare providers in a classroom setting; speak before business, community and service organizations.  The ability to speak a second language is a plus.
Licensing Requirements
Community health counselors do not have to be licensed or certified.  However, most employers prefer to hire those certified as a Certified Health Education Specialist (CHES) through the National Commission for Health Education Credentialing.  You must a bachelor's degree or be within three months of graduation in order to sit for the exam.  Certified community health counselors must complete continuing education courses to maintain certification.
Work Culture
Community health counselors work in a variety of federal, community and health care facilities.  They usually work in an office setting, but may spend a lot of time out of the office working in the community.
They usually work regular office hours, though they may have to work evenings and weekends to reach those who work during the day.
Earning Potential for a Career as a Community Health Counselor

The Bureau of Labor Statistics reports the median annual salary for the group including community health counselors was between $39,000 and $46,000.   State, local and private hospitals were the largest employer with a median annual salary of $58,000.