Become a Pastoral Counselor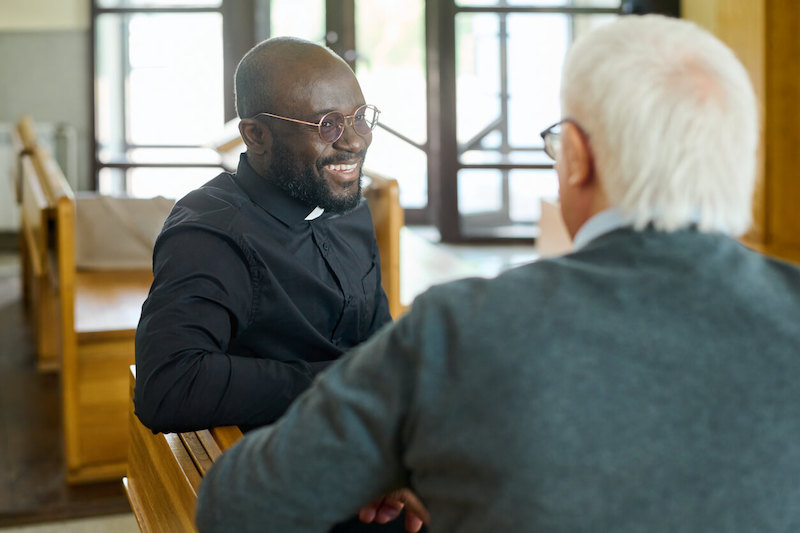 According to a Gallup poll, 66 percent of those surveyed said they prefer a counselor who incorporates religious and spiritual beliefs as part of his counseling process. Eighty-one percent said they wanted to work with a counselor who shares their own personal values and religious beliefs.
Since counseling is a personal exercise where individuals sort out feelings and relationships in order to make life decisions, pastoral counseling has become a major supplier of mental health services.  A pastoral counselor is trained in both theology and psychology, and is able to give both spiritual and psychological help.  Not every religious or clergy is certified in pastoral counseling, although many give spiritual advice and counseling to their congregations.
What They Do
Pastoral counselors deliver many of the same type of services and treat conditions similar to other mental health counselors.  The difference is perspective.  They approach client engagements from both a psychological and spiritual aspects and may include a course of treatments that include spiritual or religious practices.
They are not medical doctors and cannot prescribe medications.  If a pastoral counselor believes a client needs additional treatment or medication, they may refer them to another licensed psychologist, psychiatrist or medical doctor.
Education Requirements
Pastoral counselors have degrees in two disciplines; theology and psychology.  Educational requirements may vary depending on the state and type of practice.  Pastoral counselors receive graduate degrees in both theology and psychology from accredited programs and must complete the required supervised clinical experience for both disciplines.
Licensing/Certification
Pastoral counselors are licensed clinical psychologists, and have to pass the state licensing exam for clinical psychologists in their state and complete any supervised clinical experience.
Pastoral counselors can be certified by the American Association of Pastoral Counselors (AAPC).   Pastoral counselors do not have to be licensed due to their clergy exemption, but these requirements vary from state to state and pastoral counselors should research requirements carefully before taking on clients.
Work Environment
Pastoral counselors may work in private practice or in conjunction with regular clerical duties at their places of worship.  They may work one-on-one with clients, families, groups, couples or other careers.  They can work with mental health institutions, health care facilities, colleges or universities, hospitals or community or faith-based groups.
Pastoral counselors who are also attached to a religious organization or congregation don't normally keep regular office hours.  Their schedules are dictated by the needs of the congregation, and may work any days of the week and hours of the day.
Earning Potential
While clinical psychologists may earn as much as $110,000 per year, most pastoral counselors earn less, due to the non-profit orientation of pastoral counseling centers.  These counselors may also consider the work a ministry and are willing to work for lower salaries.  It is the nature of pastoral work to treat anyone who is in need, regardless of the ability to pay.
Return to what can you do in psychology