How Long Does it Take to Become a Registered Nurse?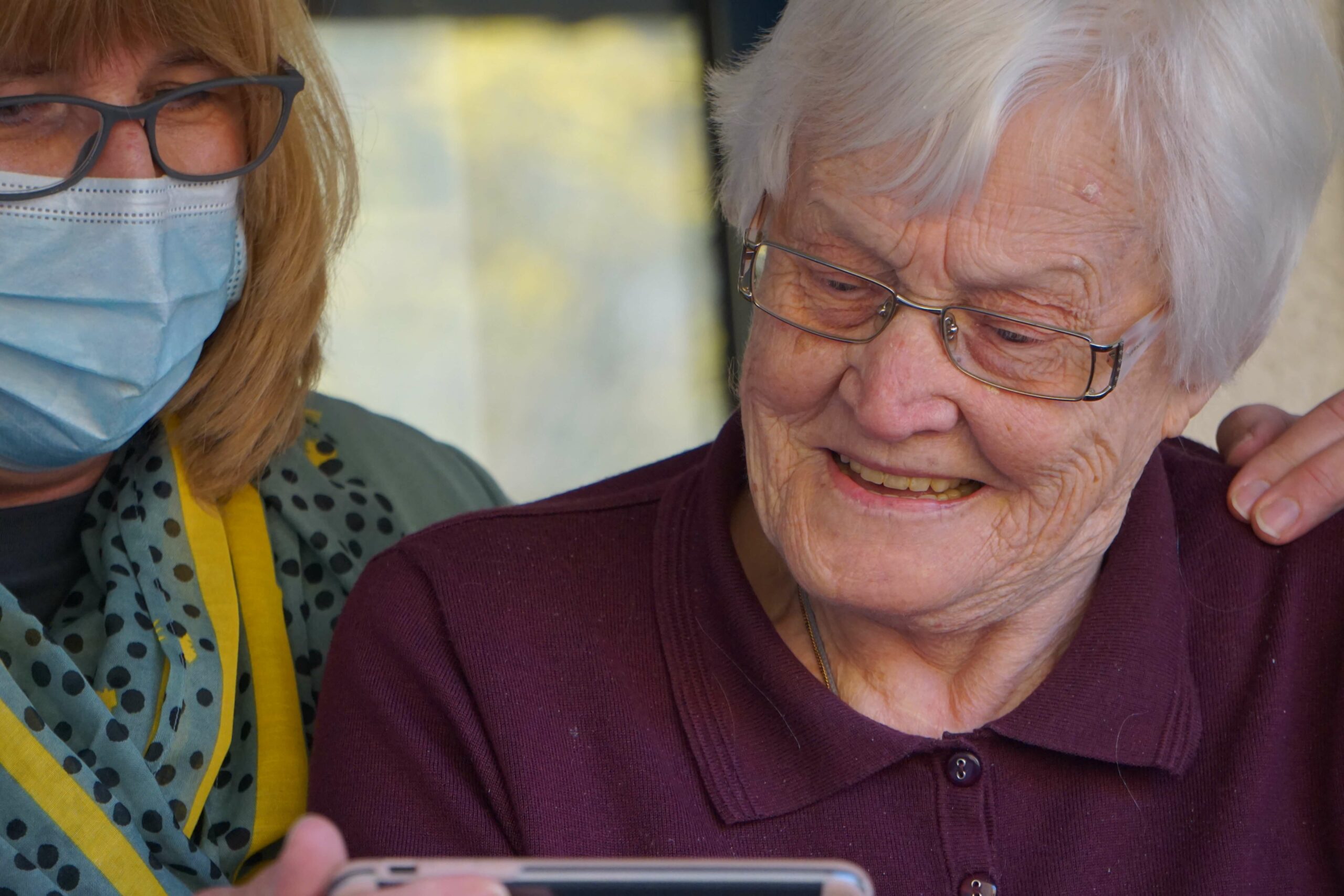 Nursing has always been a career very much in demand according to the U.S. Bureau of Labor Statistics (BLS). Nurses play an important role in the healthcare industry. Their training and education allow them to work in many healthcare settings and provide all types of patients with the care they need. The constant healthcare crisis the world is experiencing has put out an even larger demand for nurses. This is especially true for registered nurses (RNs).
More and more individuals are choosing to pursue nursing careers not just for the excellent wages and good job opportunities but also because they have a desire to work in healthcare and help others. How long does it take to become a registered nurse is one of the most commonly asked questions of aspiring nurses. Here is some valuable information on the various ways an individual can become a registered nurse as well as what it all entails.
Different Paths to Becoming a Nurse
Choosing to become a nurse can be a big decision and one that takes some consideration. One of the great things about becoming a nurse is that it can be accomplished in more than one way. Unlike other careers that require a certain amount of years of training and a specific degree, a nursing degree can be earned through a couple of different paths.
Diploma RN
Although most people think that the only way you can become a nurse is by earning a degree, that's not necessarily always the case. You can become a registered nurse by completing a nursing diploma program. In fact, the diploma nursing program was the first original path towards becoming an RN.
Nursing diploma programs originally took place at large hospitals where the students received on-the-job training. Some diploma programs are still offered at certain hospitals, but some are also offered through vocational or technical colleges. Registered nursing diploma programs generally take about two years to complete. Once the student has completed all the required training, the candidate is prepared to take the nurse licensing exam, which is required to obtain licensure as a registered nurse.
The nursing diploma program is not used as much as in the past due to the lack of college nursing courses required to become a nurse. Nursing diploma programs consist mostly of hands-on training where nursing students learn while on the job. However, they don't have the various nursing courses found in nursing degree programs, which may limit the RN's career opportunities or qualifications for specialized nursing. Good and accredited nursing programs include both theory and practice. The diploma program consisted of mostly practice for the student.
Associate's Degree
Another path towards becoming an RN is through an associate degree nursing program (ADN). This program may be offered as an on-campus program or an online program, although, online students will still need to complete their clinical at a healthcare facility such as a hospital or clinic. Some graduates of nursing associate degree programs have the option of becoming a Licensed Practical Nurse (LPN), but most choose to become an RN.
Many aspiring nurses choose the associate degree program because it requires fewer general education courses and fewer prerequisite courses. It's the ideal choice for those who want to join the workforce as RNs immediately after graduation and passing the nursing exam. Depending on the course load, and if it's completed online or on campus, the associate degree program takes around two years to complete.
RN with a Bachelor's Degree
The bachelor's degree in nursing program, which typically takes around four years to complete, offers a more extensive learning program than the associate degree program. Unlike the diploma and associate degree programs, which are offered at community colleges, the bachelor's degree program is offered at colleges and universities. The bachelor's degree program is extremely popular because many nursing jobs, particularly those offering leadership positions, require the nurse have at least a bachelor's degree in nursing.
Without bringing in any prior credits, becoming an RN with a Bachelor's degree takes around four years, but it is the requirement for many hospital RN jobs across the United States.
Already have an RN license? Try an ADN to BSN Bridge Program

This is a popular option for associate degree nurses who want to earn a bachelor's degree in nursing without having to complete four more years of college. In fact, college time is almost cut in half of what it would take to earn a bachelor's degree in nursing. While this is a great option for students, graduates of this program don't often have the same job opportunities as those who completed the bachelor's degree program.
Master's Degree RN
The master's degree in nursing is a nursing program that can usually be completed in two to three years after the bachelor's degree. This is also a popular nursing degree for licensed RNs because it offers not just the training needed to pass the nursing degree but also prepares them for managerial and leadership positions. The MSN program also offers nurses a variety of areas of specializations in nursing.
How Long Does it Take to Become a Registered Nurse with an Associate's?
The Associate of Science in Nursing (ASN or ADN) is a two-year program offered at junior colleges and community colleges. The students in the program complete some general education courses, some nursing courses, and a supervised clinical internship.
The internship, which must be completed before the student can earn the degree, is a very important part of the program. The ASN program is a program that requires the completion of 60 to 70 credits. Students may have courses like anatomy and physiology, nursing pharmacology, nursing skills, developmental psychology, microbiology, and sociology, among others.
With the increasing number of schools offering distance learning, some of the courses required to complete this program may be offered online. Although this is typically a two-year program, taking online courses can increase or decrease the amount of time required to complete the program, This program prepares graduates to take the National Council Licensing Exam for Registered Nurses (NCLEX-RN, which is offered through the National Council of State Boards of Nursing (NCSBN).
How Long Does it Take to Become a Registered Nurse with a Bachelor's?
The Bachelor of Science in Nursing (BSN) program is generally a four-year program that requires completion of around 120 credits. The students will complete coursework, lab studies, and clinical education. The clinical portion is in the form of a supervised internship generally in the final semester. Some colleges may have the student do a little clinical work each semester.
Literal science and art courses are also part of the curriculum. Course topics include health assessment, professional roles and values, applied nursing research, anatomy and physiology, clinical microbiology, information management, population-forced nursing, leadership and professional image, biochemistry, and fundamentals of nursing.
The BSN program may also include courses that can be taken online. Some colleges offer the RN to BSN program, which allows RNs with an associate degree to earn the BSN in about two years rather than the entire four years it takes to earn a bachelor's degree. The Accelerated BSN program is also a good option for students who hold a bachelor's degree in a different discipline. They can earn the BSN in about 15 to 18 months.
How Long Does it Take to Become an RN with a Master's?
The Master of Science in Nursing (MSN) program is a graduate program that takes around two years to complete after the bachelor's degree. I say "after the bachelor's degree" because the applicant must have a bachelor's degree in order to enter the master's degree program. This program offers many of its courses online. In fact, many RNs take online courses while continuing to work in their RN position.
Many colleges offer the BSN to MSN program, which allows RNs with a bachelor's degree the opportunity to earn a master's degree in a shorter period of time. The MSN program may include courses like nursing informatics, public health nursing, nursing leadership and administration, health care quality and patient safety, gerontology, and health care systems, among many others.
The MSN program is very valuable because it provides various areas of specialization. Graduates of this program may choose to further their education and become Advanced Practice Registered Nurses, such as midwives, nurse practitioners, or nurse anesthetists. These specialized areas typically add a year or two more to the program length.
Credentials and Licensing
The BLS states that all states require nurses to be licensed. In order to be licensed, the RN must pass the NCLEX-RN exam. Students who wish to take the exam must first apply through their state licensing board and register with Pearson VUE. The NCLEX-RN, which must be completed in two hours, consists of between 75 and 265 questions. Once the applicant has successfully answered 75 questions and demonstrated nursing competency, the test is over.
In order to be eligible to take the NCLEX-RN, the student must have completed a nursing program that's accredited by Commission on Collegiate Nursing Education (CCNE) and the Accreditation for Education in Nursing (ACEN). RNs who advance their education may obtain certification through the nursing college or a certifying agency. An RN with a master's degree can be certified in several specified areas of nursing.
If you are looking to become a nurse, now is a great time. The nursing profession has already been experiencing a shortage, and now with the COVID-19 pandemic, nurses are needed more than ever. Inquire with a school today and get started on your new career!