Registered Nurse Career Overview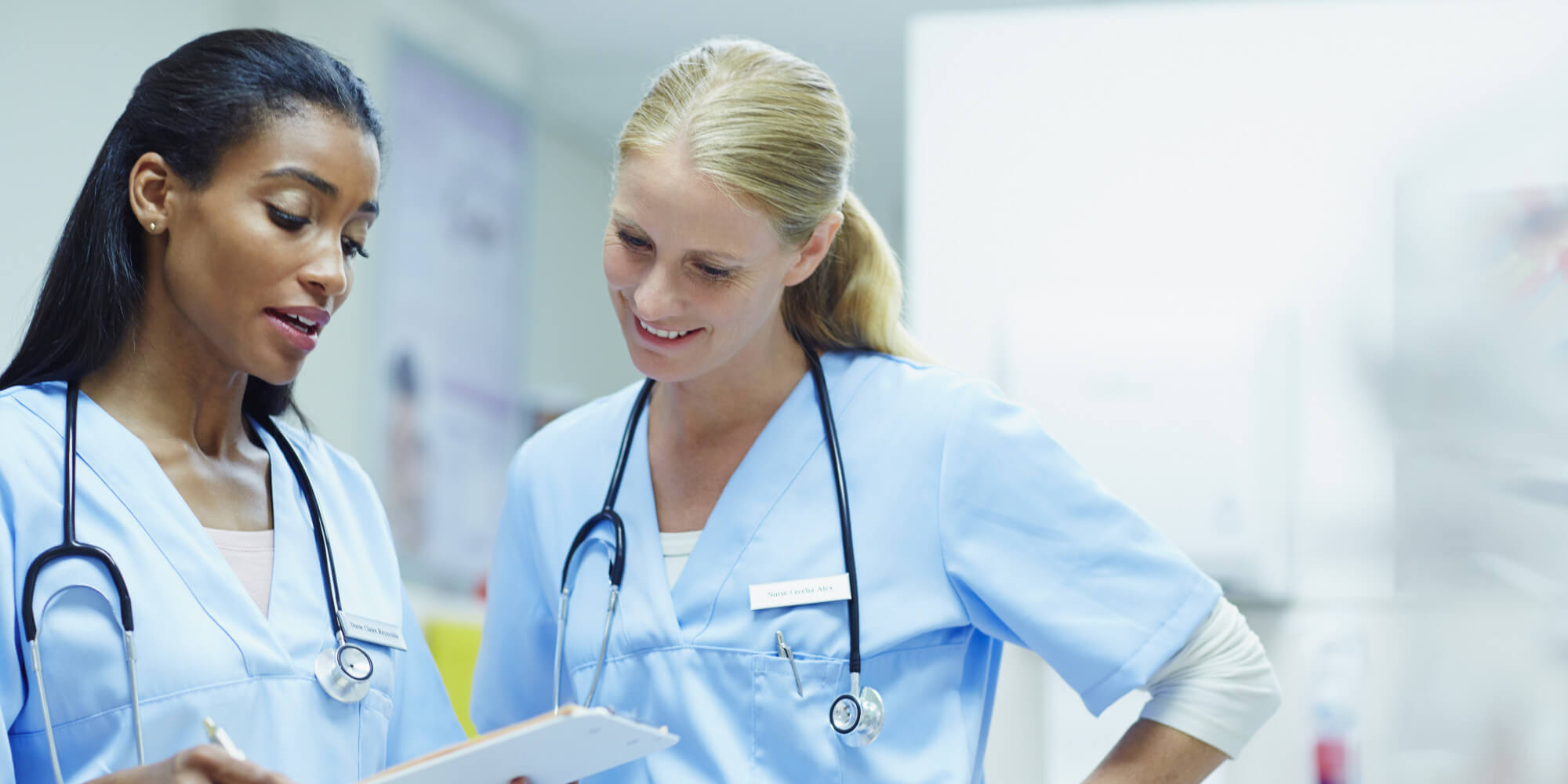 We often hear the statement that behind every good doctor is a good nurse, and this statement fits registered nurses (RNs) perfectly. Registered nurses are a valuable member of the medical industry. RNs work alongside doctors helping them diagnose and treat patients in various healthcare settings. Here is an overview of registered nurses, including what they do, how to become one and their career outlook.
Overview
Working as an RN can be very challenging and rewarding. RNs are a group of professionally trained individuals committed to helping others and offering the best possible nursing care to those in need. They can work in almost any medical facility that provides health care to others. RNs must meet certain educational requirements before they can become licensed. Once RNs have obtained the necessary training, they generally find many career opportunities.
What is a Registered Nurse?
A registered nurse is an individual who has obtained the education and training necessary to obtain a nursing license and work in the state in which the RN resides. RNs may work in a wide variety of healthcare settings or may choose to specialize in specific areas. For instance, a pediatric nurse has the training and credentials necessary to work exclusively within a pediatric department or pediatric hospital. RNs are the medical professionals who assist doctors as they treat patients whether it's in a clinic, hospital or outpatient center. In many clinics or hospitals, the patient will see the RN more often than the doctor, and the RN typically acts as a liaison between the doctor and the patient.
Salary and Job Outlook
Registered nurses nationwide earned annual wages ranging from $48,690 to $104,100 or more with the average wage at $70,000, according to a May 2017 salary report by the U.S. Bureau of Labor Statistics (BLS). An RN's wages can be affected by many factors, including work experience, certifications, training and geographical locations. RNs with specializations typically see higher wages and better job opportunities. Below are the top-paying states or territories for RNs followed by the lowest-paying states to show how location can affect wages.
California – $102,700
Hawaii – $96,990
District of Columbia – $90,110
Massachusetts – $89,330
Oregon – $88,770
Puerto Rico – $32,590
Alabama – $56,570
Mississippi – $56,810
Arkansas – $57,570
Tennessee – $59,080
RNs are expected to see an employment growth of 15 percent between 2016 and 2026, which will result in about 438,100 new RN jobs created by 2026 as reported by the BLS.
Education Requirements of a Registered Nurse
There are several paths in which a student can become an RN, and they all have one thing in common. The nursing student must pass the NCLEX-RN in order to obtain a nursing license. The amount of time the student wants to be in school and the type of education the aspiring RN wants are usually the factors that go into deciding which career path to take. The most common paths towards becoming an RN include:
Diploma in Nursing (DiN)
This program, which is usually offered in hospital-based nursing programs, takes about two to three years to complete.
Associate Degree in Nursing (ADN)
This two-year program, which is offered at community colleges and technical schools, includes nursing courses and general education courses. It's ideal for the student who wants to begin working as an RN as quickly as possible. ADN graduates often choose to advance their nursing education later and earn the Bachelor of Science in Nursing (BSN).
Bachelor of Science in Nursing (BSN)
This program, which is offered at colleges and universities, takes about four years to complete unless the student takes an accelerated RN/BSN program. Accelerated BSN programs can be completed in one to three years depending on the situation.
Nursing programs include courses in anatomy and physiology, chemistry, psychology, microbiology, nutrition and medical terminology, among others. They also include liberal arts courses as well as courses in physical, social and behavioral science. An RN nursing program offers a blended curriculum of coursework, lab studies and clinical education. The clinical education generally comes in the form of hospital or clinical rotations in different areas of nursing.
The number of hours of clinical rotations the nurse must complete is generally mandated by the state. Each state has its own set of licensing requirements for RNs, and this information can be obtained through the National Council of State Boards of Nursing. Once the student completes the nursing program, he or she must pass the NCLEX-RN exam to obtain licensure. All the states require RNs be licensed.
RNs interested in working is specialized areas of nursing can choose to obtain certification in those areas. Many colleges now offer nursing programs through distance learning. Students enrolled in online nursing programs can complete coursework online but must complete the clinical portion at a local approved healthcare facility.
Why Should an RN get a BSN
Many individuals who earn their RN licenses by way of a diploma or associate degree nursing program decide they want to earn the BSN. While they may find very good work opportunities upon completion of their training, RNs with BSN degrees are becoming more in demand. RNs in general are expected to see good career opportunities, but RNs who have a BSN should see the best career opportunities, according to the BLS.
RNs who have earned their degrees through associate degree programs may have completed a similar number of hours of nursing school as a student in a BSN program, but there's a difference in the prerequisite courses that are required for each program. The BSN program also has more theory-based courses, which most RNs find beneficial. BSN programs also have the courses that help the student develop the strong critical-thinking skills necessary to be successful at his or her job.
With more than 670 BSN programs offered in the United States, RNs can choose a BSN program either in their location or online. Although RNs may find excellent job opportunities without a bachelor's degree, the BSN is believed to be the minimum educational requirements for what the American Association of Colleges of Nursing (AACN) feels is needed for professional-level nursing care. RNs with a BSN are qualified for more jobs than RNs without it.
A Day in the Life of an RN
A day in the life of an RN is all about providing nursing care to patients, but the daily routine can change depending on where the RN works. An RN working in a clinic may have similar duties from day to day, whereas an RN working in a hospital may have a variety of different duties changing from day to day. Here are just a few of the many duties of an RN.
Check patient vital signs and assess their conditions
Provide emotional support and advice to patients and their family members
Observe patients and document observations
Record patients' symptoms and medical histories
Assist in setting up a patient care plan
Administer treatment and medication to patients
Collaborate and consult with physicians and other medical professionals
Monitor and operate medical equipment
Perform diagnostic testing and assess the results
Provide at-home treatment information to patient and family members
Education patient and family members on how to manage health issues
Perform research on symptoms, illnesses and diseases
Teach nursing care to nursing students
RNs must have the flexibility and ability to work in different areas of healthcare. Unless the RN works exclusively in a specific area, such as pediatrics or critical care, the RN must have the ability and flexibility to work wherever his or her services are needed. Depending on the facility, the RN may be asked to work in different areas of a hospital on any given day. The RN may be working in the emergency room for one week and in the maternity ward the next, so flexibility and ability to work with a variety of patients is a must.
Where RNs can Work
When we think of where RNs work, what often comes to mind are hospitals and clinics. However, RNs can be found in almost any setting that requires professional nursing care. Although the majority of RNS do work in hospitals, they can also be found working in ambulatory healthcare services, such as home healthcare, physicians' offices and outpatient care facilities.
RNs who work in home healthcare may travel to a patient's home, and those working as public health nurses travel to schools, community centers and similar sites. Many RNs choose to spend their careers working in the military or traveling to remote areas in need of healthcare workers. Some RNs work for insurance companies. The more education and training the RN has, the more job opportunities he or she may find.
Skills and Abilities of RNs
To work as an RN requires completion of an educational program. However, an RN has many skills and abilities beyond just what was learned in the program. RNs encounter a variety of people throughout their workday and must have certain qualities to deal with the different patients and situations they may encounter. Here are just a few of the many skills and abilities an RN must possess
Communication skills
Organizational skills
Compassion and patience
Critical-thinking skills
Physical stamina
Detail-oriented
Emotional stability
Working as an RN can be challenging, rewarding and depressing at times, yet it's a profession that the world could not do without. RNs deal with sick and dying patients on a daily basis but continue to do their very best to provide nursing care to patients and assist the family members with dealing with a loved one's illness or death. RNs are definitely a valuable part of the healthcare industry.
Sources:
https://www.bls.gov/ooh/healthcare/registered-nurses.htm#tab-6
https://www.ncsbn.org/nclex.htm