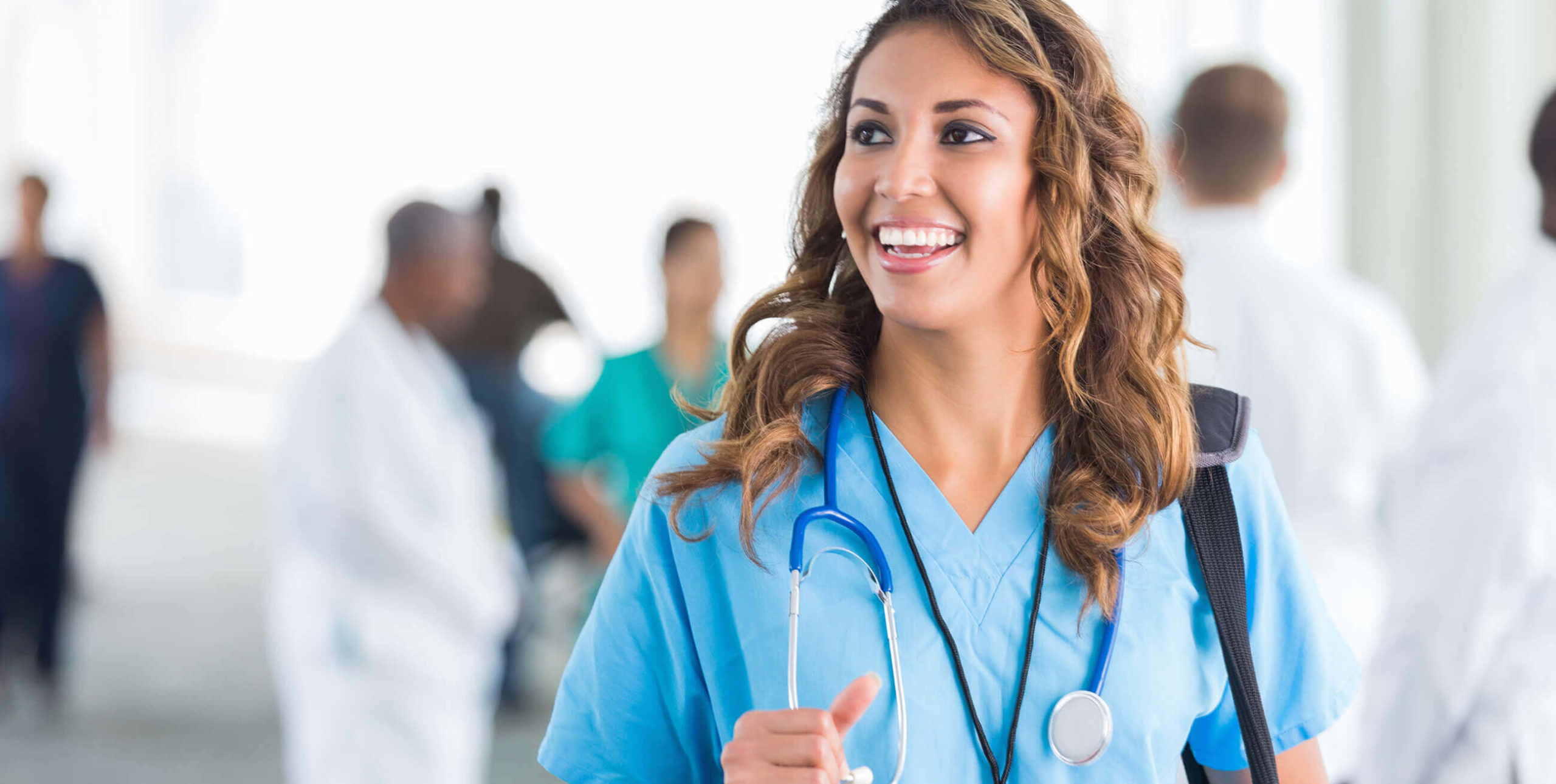 The journey to becoming a nurse can be a very fulfilling one and there are many avenues to take in order to begin. Here are the most common programs that are offered to help get you working as a nurse.
The accelerated BSN program to become a nurse is exactly as it sounds. It is a faster way for you to get your bachelor's degree in nursing. Normally, a regular bachelor's degree in nursing takes four years to complete. The accelerated bachelor's program normally takes around 11 to 18 months on average for completion. These programs are targeted for those who already have a bachelor's degree in another area. Since they most likely spent at least four years to gain a bachelor's degree in another area, the accelerated program eliminates the need to spend at least another four years to get a nursing degree by taking some of the prior earned credits and applying them to the degree.
There are numerous things to consider if you want to enter the accelerated program. While it takes longer to get a bachelor's in nursing through traditional means and on an average time, this also means that the material you will learn is more evenly spread out to avoid being overwhelmed. Your coursework, lectures, skill practice, and everything else are crammed into a shorter time frame. Additionally, there are no breaks between semesters. Once you finish one set of classes, you move immediately on towards the next one. In nursing, you will have to carry what you learn with you as you reach higher levels of study. So, while you are able to get your degree in a shorter time frame, you will also have to memorize an abundance of material in a shortened period. Consider your schedule, your needs and if you can make space to accommodate the intense study and commitment you will need.
Click here to read more about the Accelerated BSN program
LPN to RN programs
An LPN or a licensed practical nurse operates under the direction of a physician. They provide basic nursing care and are responsible for the care and comfort of the patient. However, they are not allowed to do tasks such as administering medication such as an RN. The LPN to RN program is another popular accelerated nursing program that seeks to expedite the process of making an LPN into a fully competent RN that can practice with an expanded scope and take on increased clinical responsibility.
As the name suggests, you will have to be an LPN to apply. An LPN to RN program is also commonly referred to as a "bridge" program because the intention is to bridge the gap between the two career levels. These programs usually take and cost about half the time it would take for a conventional program. There are variations to this program, as there are options to transfer to an ASN program (Associate's) or a BSN (Bachelor's). Associates are the minimum entry-level education required for nursing, but bachelor's take on increased responsibility, bring in more income and have a much wider scope of practice. BSN's usually take longer than their ASN's counterpart. However, if you are an LPN right now and are looking to expand your skills, competency and earning potential, the LPN to RN program may be for you.
Click here to read more about LPN to RN programs
RN to BSN program
Having a bachelor's degree in nursing has an abundance of benefits. Those that have a bachelor's to their name have higher salaries, more responsibility and are given supervisory roles. If you currently have an Associate degree in nursing (ADN), you can still practice as a nurse, but you will not have the same benefits as those who have a bachelor's to their name. An RN-BSN program can be completed in about two years if you already have your Associate's.
In this program, there is more theory-based learning and nursing global view instruction. Fortunately, if you already have your Associate's, you can use that as a launching pad. In addition, you presumably already have some form of clinical experience, so a lot of the information given to you may not be completely foreign. With any program, you will have to consider how you plan to pay for the program, you will have to work while you are in school and if you need flexibility.
So, if you are one that has a bachelor's in another program, an aspiring RN who already attends a four-year university or an RN looking to get a bachelor's degree, this program may be able to suit your needs. Your skills and knowledge of the nursing program will gradually grow, and once you finish, you will have increased credentials that will allow you to practice like a true, competent nurse.
Click here to read more about RN to BSN programs
Pre-Licensure BSN program
A pre-licensure BSN program is a four-year program designed for students who currently do not hold a state nursing license or who do not have any experience or education in the nursing field. Many of these programs offer flexibility such as part-time study, flexible scheduling, online courses or a combination of the two. Upon completion of the program along with the required clinical experience that is needed, you will be eligible to take the NCLEX exam, which is an exam that graduates are required to practice as a nurse in any hospital setting.
Before entry into this program is allowed, you will need to meet many of the requirements, such as holding a high school diploma and completing a program application. There are over 670 pre-licensure BSN programs in the United States, with many of them offering online components for your convenience. This is a very popular route for many aspiring nurses to gain their Bachelor's.
As you can see, there are a variety of options present at your disposal in order to become a nurse. Whether you choose an accelerated version or a conventional means, there are options available for everyone with unique needs. Find the right one for you, and you will be well on your way to becoming a competent nurse.