Become a Crime Scene Supervisor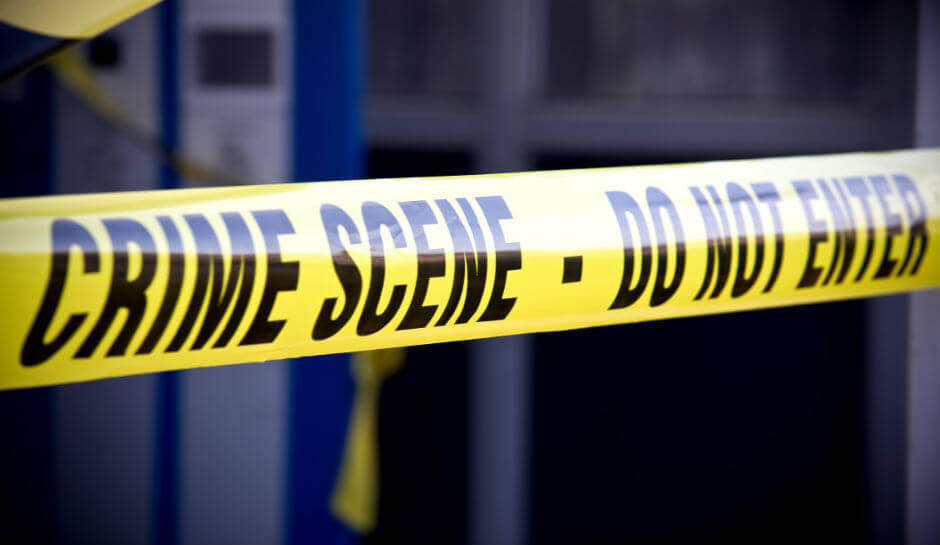 Crime scene supervisors, who are also referred to as crime scene field supervisors, crime scene team leaders or evidence coordinator leaders, are trained professionals who are in charge of the crime scene and the crime scene investigators (CSIs) working at the scene. The crime scene supervisor is the senior crime scene investigator and is often called upon to keep things organized while gathering and preserving evidence at a crime scene. As supervisors, they're responsible to ensure evidence is gathered through:
Proper scene documentation
Correct evidence recovery
Proper packaging and handling of evidence
Correct use of equipment, supplies, and resources
Correct safety precautions
Correct analysis and preservation of evidence
Despite a crime scene often being filled with many people, crime scene supervisors make sure that all members of the force understand and complete their duties according to the department's protocol. The crime scene supervisor oversees all members of the crime scene team and assigns tasks to each member to ensure all physical evidence is legally and correctly gathered, preserved, packaged and transported back to the lab. It's also the duty of the crime scene supervisor to ensure that:
The preliminary survey is done of the crime scene and the crime scene area is properly secured.
All personnel is protected by specific protective clothing and equipment as per protocol.
All necessary supplies and equipment are available.
The search continues at an efficient and productive pace.
There is limited access to the crime scene to avoid mistakes and contamination.
All information and evidence are properly logged in at the crime scene.
All procedures are performed according to legal statutes and established protocol.
The crime scene supervisor's is responsible to make sure that all the investigators are thoroughly trained in all aspects of crime scene investigation. It is also the responsibility of the crime scene supervisor to ensure that all members of the evidence and crime scene team are properly trained in all areas of crime scene investigation, including collecting, preserving, analyzing and processing evidence from the scene. If necessary, they must all be qualified to provide expert testimony in court cases.
The crime scene supervisor must also ensure that the latest procedures, techniques and technological advances are explored and used if necessary. For this reason, the crime scene supervisor must be current with all training courses and must ensure members of the team are as well.
Career Outlook
The U.S. Bureau of Labor Statistics (BLS) does not differentiate crime scene investigators from forensic science technicians, and the BLS predicts that these trained professionals should see an employment growth of 17% during the 2016-2026 decade. The number should result in about 2,600 new forensic science technician jobs created by 2026. The high rate of crime will keep crime scene supervisors in demand as they work hard to solve and prevent crimes as quickly as possible.
According to the International Crime Scene Investigators Association, there are about 450 policy agencies in the U.S. that hire full-time civilian crime scene investigators as well as another 450 that have full-time crime scene investigators who are sworn officers. Those who have master's degrees or are working in supervisory positions should see the best career opportunities. There appears to be a lot of competition for CSI jobs, so the more education the candidate has, the better opportunities he or she should have.
Salary
Forensic science technicians earned wages ranging from $33,880 to $95,600 or more as of a May 2017 BLS report with the average wage at $61,220. Their average hourly wage was listed at $29.43. Various factors can affect wages, including education, training, experience, employer and geographic location.
Although these wages are for forensic science technicians such as crime scene investigators, crime scene supervisors typically earn higher salaries. For instance, a job posting with the Las Vegas Police Department for a crime scene analyst supervisor states the candidate may earn an annual wage ranging from $70,438 to $104,266.
How to Become a Crime Scene Supervisor
Crime scene supervisors are the leaders of a crime scene investigation and generally have formal education and significant work experience. The amount of education and training or type of degree required can vary according to the agency in which they are employed. Typically, crime scene supervisors have at least a bachelor's degree in forensic science, criminal justice, biology or chemistry.
Some employers may require a master's degree and/or at least four to six years of full-time experience working in crime scene investigations. Some crime scene supervisory positions may also require the candidate complete forensic science specialty training, such as crime scene analysis, questioned documentation examination, latent fingerprint examination or several years' experience in a management role in a crime scene unit or forensic lab.
Day in the Life of a Crime Scene Supervisor
In addition to working at crime scenes and overseeing the team of crime scene investigators on his or her staff, a crime scene supervisor must collaborate with other law enforcement professionals and civilians throughout the course of a workday. These may include morticians, forensic experts summoned by CSI, police officers and possible FBI members. The crime scene supervisor may also interview civilian witnesses to get information or evidence and may also be required to testify in court.
If necessary, the crime scene supervisor may use a variety of methods of obtaining, preserving and analyzing evidence. Depending on the day, the supervisor may collect fiber samples, screen fingerprints, collect hair samples or comb through an entire crime scene. In addition to the actual hands-on work, crime scene supervisors also prepare diagrams, sketches or written accounts of crime scenes and must present it to law enforcement agencies.
Licensure, Certifications and Continuing Education
Crime scene supervisors are subject to specific education and training requirements. The requirements vary by where they're employed. Civilian crime scene investigators are not required to be licensed or certified, but CSIs working for certain government agencies may be required to be certified and/or licensed. The International Crime Scene Investigators Association (ICSIA) and the International Association for Identification (IAI) both offer certifications for crime scene investigators and supervisors.
The ICSIA offers the Forensic Crime Scent Investigators Certification, which is available to candidates who have taken 50 hours of crime scene processing courses and no less than least two years of experience working in crime scene investigations. The IAI offers the Crime Scene Investigators Certification to candidates who have taken at least 48 hours of Certification Board-approved crime scene courses in the past five years and have worked at crime scenes for a year or more. The IAI also offers the following certifications.
Certified Crime Scene Analyst
Certified Crime Scene Investigator
Certified Crime Scene Reconstructionist
Certified Crime Scene Investigator
Each of the above certifications come with their own set of requirements, which can be found on the IAI website.
Sources:
https://www.bls.gov/oes/current/oes194092.htm
https://www.bls.gov/ooh/life-physical-and-social-science/forensic-science-technicians.htm