How to Become an Evidence Technician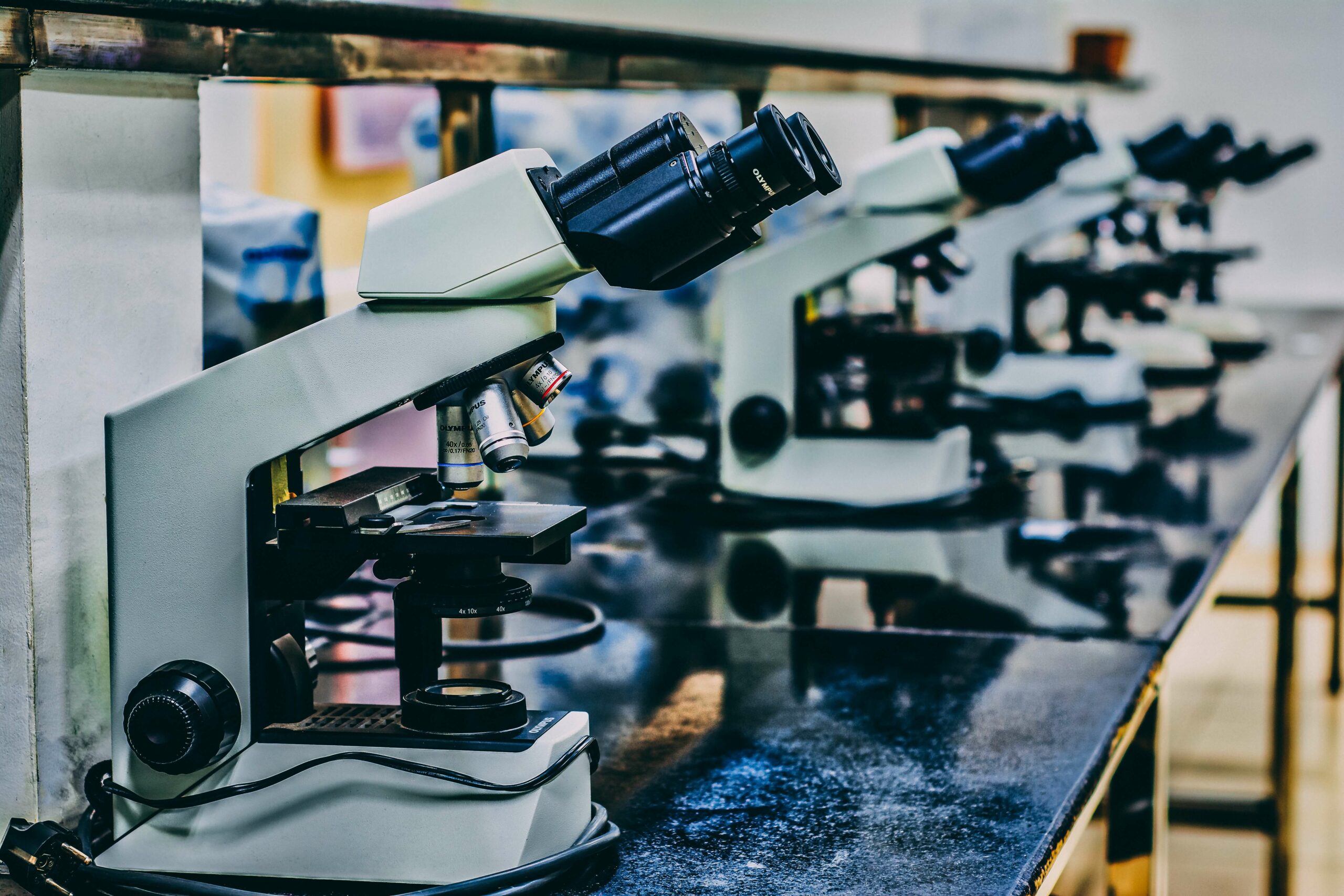 Would you like to work in a field where you could play a major role in solving crimes? Do you want a career that's as rewarding as it is challenging? If you answered yes to either of these questions, you might find a career as an evidence technician the perfect choice. Evidence technicians are a very important part of law enforcement. Without their dedication, skills, and knowledge, many crimes would take years to solve or might never be solved. Here is an overview of what evidence technicians do and how to become an evidence technician.
Overview – What is an Evidence Technician?
An evidence technician is a trained professional who uses forensic science to investigate crime scenes and provides law enforcement agencies with vital information regarding the crime, the suspect, and the crime scene. Evidence technicians may also work under the title of crime scene investigators or forensic science technicians.
There are several different titles for this position, but they all do similar work and aid in solving crimes. They gather evidence from crime scenes, study evidence under a microscope, enter data into the computer, preserve evidence and make sure it makes its way to the crime lab safe and intact. They have to make sure the evidence doesn't become compromised, which would result in it being thrown out.
They also document the information and input it into a chain of custody document so it may be retrieved by law enforcement and the legal system. Evidence technicians may work for law enforcement agencies, police departments or for private security companies.
Because of their knowledge and expertise in this field, evidence technicians are often called into court to testify in court cases. In fact, evidence technicians are generally considered expert witnesses.
Evidence Technician Career Outlook
State and government agencies are bogged down and overwhelmed with caseloads, which bodes well for evidence technicians and their potential job growth. This increasing number of unsolved cases puts evidence technicians very much in demand. Although the U.S. Bureau of Labor Statistics (BLS) doesn't offer specific career information on evidence technicians, they do provide it for forensic science technicians, a group in which evidence technicians are included.
Forensic science technicians are predicted to see job growth of 14 percent between 2019 and 2029. This potential average growth is much higher than the growth for all other occupations. Despite this being a very small field, it's a very important one. Technological and scientific advances make it possible for evidence technicians to provide even more valuable crime-related information to law enforcement and the court system.
The career outlook for evidence technicians also varies by geographical location, employer, degree level, certifications, and work experience. The value of relevant work experience cannot be understated. States with a higher rate of crime offer more opportunities for evidence technicians.
For instance, the highest number of evidence technicians employed is in California, which had 2,270 employed as of May 2020. The lowest number of evidence technicians was in New Hampshire, which only employed 40 evidence technicians. Keep in mind, however, that the type of employer you work for can also play a part in job opportunities.
Evidence Technician Salary
Evidence technicians can earn very good wages. The BLS reports that the average annual wage for forensic science technicians was $60,590 with the wages ranging as low as $36,630 and as high as $100,910 or more. Salaries can vary a lot depending on how much experience the individual has, what degree he or she possesses, the type of employer, where he or she works, and the number of certifications the technician has earned.
By looking at the states below where the highest wages were earned and comparing it to the states with the lowest wages for forensic science technicians, you can see the big role location plays in wage potential. The cost of living in each state should also be considered when comparing wages from state to state.
Highest paying states for evidence technicians
California – $88,090
Illinois – $85,690
Massachusetts – $79,200
Oregon – $76,970
Alaska – $74,100
Lowest paying states for evidence technicians
South Carolina – $39,550
New Mexico – $39,870
North Carolina – $45,820
Kentucky – $46,090
Georgia – $46,670
How to Become an Evidence Technician (Steps and Education)
There are a few different paths towards becoming an evidence technician, and these may take anywhere from six months to four years to complete. Some schools offer crime scene technician training programs. These programs can be completed in six to 18 months. They may only require a high school diploma.
While these programs may prepare the individual for a career as an evidence technician, most employers prefer to hire candidates with more training and experience. A bachelor's degree is the most common path towards an evidence technician career. Regardless of what training program the individual chooses, they all have one thing in common. Applicants must meet the following requirements.
Must have a high school diploma
Must not have any felonies
Must pass a drug test
Must pass a physical examination
Must pass a criminal background check and fingerprint check
Must pass a polygraph test
The bachelor's degree program is usually in forensic science or in a natural science like biology or chemistry. Some forensic science programs offer students the choice of specializations like DNA, pathology, or toxicology, to name a few. Students pursuing a career as evidence technicians are advised to complete as many forensic science-related programs as possible. Completing as many internships as possible is also very important.
When choosing an evidence technician or forensic science program, students should choose an accredited program. The American Academy of Forensic Sciences offers a list of schools that offer these programs. Some individuals attend a policy academy, work as police officers for a while, and then choose to work as evidence technicians.
The work experience they've gained by working as a police officer is ideal for a career as an evidence technician. It also looks great on a resume. Most law enforcement agencies consider related work experience almost as important as the education or degree. Evidence technicians will receive on-the-job training once they're hired for this position because work experience is vital in this career.
Evidence technicians must also have other skills beyond education and work experience.
They must have excellent communication skills.
They must have analytical minds.
They must have a thorough understanding and knowledge of the procedures regarding evidence.
They have the ability to keep sensitive information confidential.
They must be able to work well with others.
They must have critical thinking skills.
Day in the Life
A day in the life of an evidence technician can be many things: exciting, stimulating, challenging, rewarding, and overwhelming. It may be relatively quiet one day and extremely time-consuming the next day. Evidence technicians may spend their time in the lab, out in the field at crime scenes, or a combination of both.
When they're in the lab, they have the following duties.
Testing product samples
Providing relevant information to law enforcement
Analyzing evidence with a computer and microscope
Storing, disposing of, and securing evidence for further use
Sending evidence to the crime labs
Creating reports of their analysis and findings
Documenting all evidence and important information
When they're at crime scenes, they perform the following duties.
Making sketches of the crime scene
Photographing the crime scene and all evidence
Determining what is evidence and the correct way to retrieve it
Interviewing victims and people at the scene
Collecting the evidence such as DNA, bullets, and similar items
Storing the evidence in a manner that will keep it safe
Crimes are committed all times of day and night and in all kinds of weather. Evidence technicians must be able to work during the day, evening, weekends, and even on holidays. It's vital that evidence be collected and analyzed as soon as possible. They must also be able to lift at least 50 pounds.
Licensure, Certifications, and Continuing Education
Evidence technicians are not required to be licensed in any state. Although some employers may require their evidence technicians to be certified, certification is usually not a requirement for this career. Voluntary certification can be a positive boost to your resume. It is also an ideal way to show potential employers a commitment to his or her career.
Every year more and more crimes are committed, and they're using technologies that are more advanced. The methods of evidence retrieval, analyzation and storage continue to advance as well. Therefore, evidence technicians must keep up with the latest technologies and forensic techniques. This is often accomplished through continuing education. Continuing education is also the best way to maintain certifications.
There are several certifications available to interested evidence technicians. The Certified Property and Evidence Specialist certification may be obtained through the International Association for Property & Evidence, Inc. The International Association for Identification offers the following certifications.
Certified Crime Scene Investigator
Certified Senior Crime Scene Analyst
Certified Crime Scene Analyst
Certified Crime Scene Reconstructionist
Each of these certifications has specific education and work experience requirements the evidence technician must satisfy to be eligible to take the certification exam.
To become an evidence technician, a great first step is to earn a degree.