How to Become a Speech Pathologist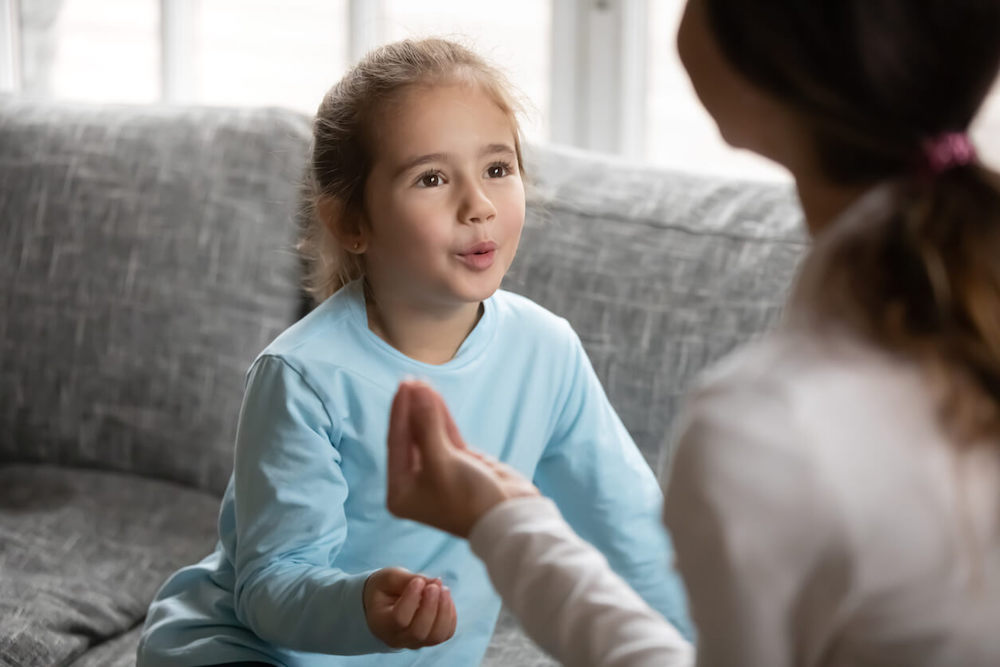 Speech language pathologists, also referred as SLPs or speech therapists, are professionals who are specialists in communication. SLPs assess, diagnose, treat, and help to prevent communication and swallowing problems in humans of all ages. From babies to the elderly, SLPs work with patients who suffer from issues such as articulation or phonological disorders, apraxia of speech, dysarthria, aphasia, pragmatics, stuttering, or dysphasia.
SLPs are employed in private practices, physician's offices, hospitals, schools, colleges and universities, rehabilitation centers, long-term care centers, and residential health care facilities. In these settings, they work with doctors, nurses, social workers, teachers, occupational therapists, physical therapists, psychologists, school personnel, and parents. Most SLPs work in educational services in state, local, and private settings.
Steps to Become A Speech Pathologist
To become a speech pathologist, you will need to complete a few key steps before embarking on your career. They are:
Earn a bachelor's degree in a related field (BA or BS)
Matriculate in a Master of Science program for Speech Language Pathology (MS-SLP)
Pass the Praxis Exam in Speech Pathology
Complete your clinical fellowship
Obtain your license and certification
Importantly, SLPs will need to gain experience and improve in analytical, communication, compassion, critical-thinking, detail oriented, and listening skills.
Earn Your Bachelor's Degree
To get a started in your SLP career, first, you will need to earn a bachelor's degree. While there is no required major, most SLPs will need to take courses in healthcare and related fields. Requirements will vary for the different SLP programs, so students will need to do some homework to ensure they take the right prerequisites.
Common majors include linguistics, communication sciences and disorders, education, language development, education, English and psychology. It doesn't hurt to earn a degree in speech language therapy, to take coursework relating to this field, and to do internships. However, students will need to matriculate in a graduate degree program in order to become a SLP professional.  You may need to take the GRE or the TOEFL if your undergraduate degree is not from U.S. Institutions and where English is not the primary language. Of note, many programs are not requiring the GRE anymore but some programs require certain minimum GPAs. A typical application will require your undergraduate transcript, personal statement, resume/CV, letters of recommendation, and any required test scores.
Matriculate and Gradate from an Accredited Master's Degree Program
After earning your bachelor's degree, you will need to enroll in a graduate program next, specifically a Master of Science in Speech-Language Pathology. Earning a master's degree is a requirement to become a speech therapist in most states, whether you're working in school, private clinic, or a hospital setting. Typical classes include language development, anatomy, articulation, phonology, neurology, physiology, and statistics classes as well as clinic opportunities. Some programs can last from 20 to 28 months, up to three years, or even longer if a clinical fellowship is pursued through the graduate program. Credit requirements can range from 45 credit hours to 72 credit hours.
The Council on Academic Accreditation (CAA), which is part of the American Speech-Language-Hearing Association, accredits education programs in speech-language pathology. When choosing a graduate program for speech pathology, it must be accredited by this organization. SLPs may choose to specialize in a particular field of speech pathology, which may include child language, fluency, or swallowing. Specialty certifications are offered by three organizations: American Board of Child Language and Language Disorders, American Board of Fluency and Fluency Disorders, and American Board of Swallowing and Swallowing Disorders. Master's programs should include a clinical and internship component so you can get hands-on experience.
Pass the Praxis Exam in Speech Pathology
The Praxis Exam in Speech Language Pathology is required by all states in order to become an SLP. Students will need to demonstrate the skills and knowledge learned throughout your education. The exam lasts 150 minutes and has 132 questions, which is administered on a computer. The test is divided into three different categories: (1) Foundations and Professional Practice; (2) Screening, Assessment, Evaluation, and Diagnosis; and (3) Planning, Implementation, and Evaluation of Treatment. Each category is weighted the same and has the same approximate percentage of examination. In order to pass the exam, a student will need to earn a qualifying score of 162. It is recommended to take it as soon as a student graduates.
Complete your clinical fellowship
Required by Certificate of Clinical Competence in Speech-Language Pathology (CCC-SLP), the clinical fellowship is a key component of a speech language pathologist program. Supervised clinical work, which is usually referred as a fellowship, is a type of internship in that prospective speech-language pathologists apply and refine their skills learned during their academic programs. They work under the supervision of a certified speech-language pathologist. The clinical fellowship must last at least 36 weeks.
The clinical fellowship must meet the following requirements:
An ASHA-certified SLP professional that oversees and mentors you for the duration of the fellowship
Length of at least 1,260 hours accrued over at least 36 weeks (35 hours per week)
A minimum of 80% of the clinical experience involves direct contact with patients in a clinic setting
Some states may necessitate a temporary license in order to work in a clinic setting, so be sure to check with your respective state for their specific requirements.
Obtain your license and certification
Every state regulates speech pathologists and most require them to be licensed whereas others may only require registration. In order to be eligible for a license, most SLPs will need to get a master's degree from an accredited program, supervised clinical time, and passing an exam. Each state has their own accrediting program, so an SLP will need to check with their respective state for what requirements are mandatory in order to obtain their license. The Praxis Exam is also used by state boards that license speech-language pathologists as well as by state agencies that license speech-language pathologists to work in school settings.
Part of being an SLP, they must earn their CCC-SLP certification, which is offered by the American Speech-Language-Hearing Association. Many state licensure programs may accept most if not all certification requirements. Also, the certification may be mandatory for certain employers. In order to get a certification, students must graduate from an accredited graduate program, pass the Praxis exam, and complete a fellowship under the supervision of a certified speech-language pathologist. Once a student obtains the CCC-SLP certification, they must complete 30 hours of continuing education every 3 years. If an SLP works in the school system, they made need to obtain a teaching certification in addition to the requirements the state mandates.
Sample curriculum
While speech language pathology programs may have some slight differences, most graduate programs will have similar core classes in their curriculum. Students will take a range of classes from statistics to language science to child language impairments to traumatic brain injury to stuttering communication to family-centered counseling.
Some sample classes include:
Speech Sound Disorders
Language Sampling Analytics
Voice and Resonance Disorders
Hearing Practicums
Public School Programming in Speech Pathology
Aphasia
Dysphagia
Clinical Practicum: Diagnostics
Autism Spectrum Disorders
Pediatric Feeding and Swallowing
Aging and Dementia
All graduate programs, however, contain a mandatory clinical externship so students are eligible to obtain their certification and licensing requirements.
How to choose the right program
Earning a Master of Science in Speech Language Pathology degree takes time, money, and dedication. It is one of the most important steps to becoming an SLP. You will want to find the best program to advance your skills, training, education, and experience to become a proficient and successful SLP. However, not all MS-SLP programs are the same, so it's important to understand your different options.
Graduate degrees in speech pathology can be in-person, online, or a hybrid program. Some programs are full time while others are part time. Additionally, some MS-SLP programs emphasize bilingual or multicultural skills, which will help students meet the needs of non-native English or bilingual speakers as well as meeting the needs of patients from different cultures. Further, some programs are more competitive than others, which comes with its own brand of prestige. The availability and quality of clinical programs and externships is also important so amplify a student's experience in the field as well as having good, reputable mentors overseeing students and teachers in the classroom.
To determine which program is right for you, investigate the cost of the degree, available scholarships and grants, how much time it will take to complete, the flexibility of the program to meet your schedule, whether it's in-person/online/hybrid, the location of their program for clinical opportunities, specializations offered, the breadth of clinical/internship opportunities, the prerequisites required, and the strength of the alumni and professor network.
With a little bit of homework, students who are interested in pursuing an MS-SLP degree will have the knowledge to take the requisite steps to becoming a speech pathologist professional.
Prospective speech language pathologists do not have to be alone on this journey. Contact College Educated to ask for help! With our guides, we assist students with navigating the various undergrade and graduate programs so you can get the right prerequisite courses and choose the best MS-SLP programs.  Reach out to us today to get started!