How to Get a Job in Human Resources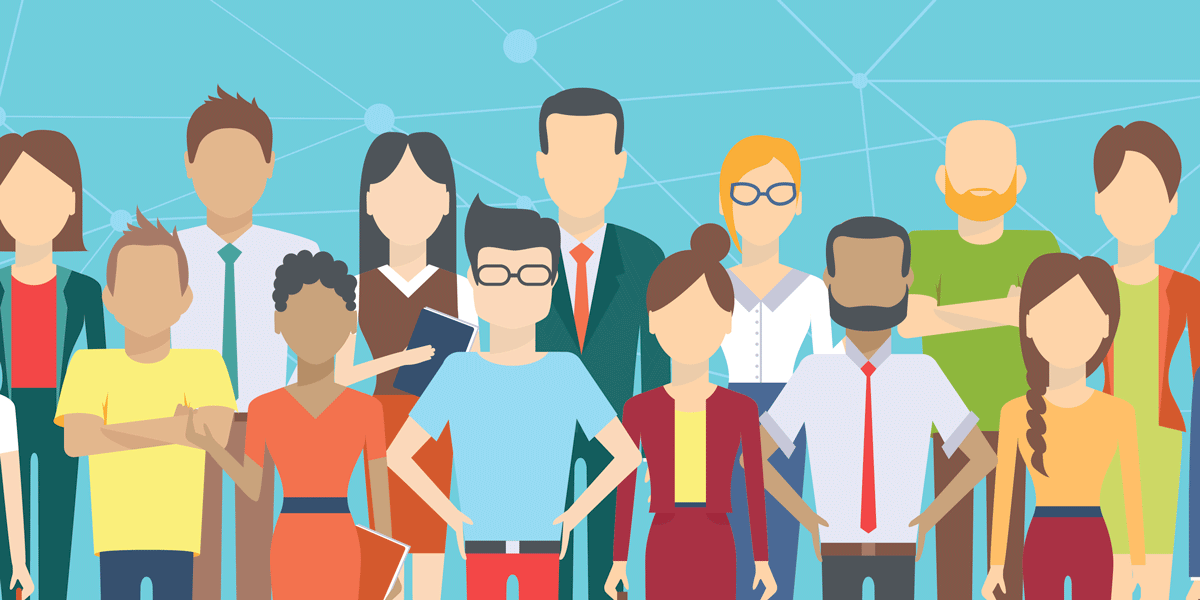 Working in human resources (HR) is a career people hope to obtain for many reasons. Some want this career path because it has the reputation of leadership and authority. Others want to work in HR because HR professionals are in a position where they can help provide employees with a good and safe workplace and help the organization run smoothly and profitably. There are still others who want jobs in HR because they feel they feel they are positions that will always be there and offer good career growth.
Almost every company has an HR department. While some may consist of only a couple of HR professionals, others may have a large HR department. Whatever the case may be, most companies have HR professionals on staff or outsource to an HR provider. Getting a job in human resources requires education and training, but it's a career worth having and easy to attain with commitment and dedication.
Getting an Entry-Level Job
The Society for Human Resources Management (SHRM) indicates that a candidate can generally obtain an entry-level position in human resources through one of the following three paths.
Earning a degree in a related field, such as industrial/organizational psychology or business, and gaining knowledge of human resources through various certifications
Working for several years in an operational role and transferring to the HR department
The SHRM, which happens to be the world's largest association dedicated to HR professionals, developed a test called the SHRM Assurance of Learning® Assessment. This assessment is taken by HR students after they've completed training and are seeking entry-level positions in HR. The assessment consists of 160 multiple-choice questions. Of that total, 70% of the questions test the candidate's HR knowledge, and 30% test their ability to apply the HR knowledge.
The 160 questions cover six different areas of human resources. Upon successful completion, the candidate is issued a Certificate of Learning. The assessment is beneficial in three ways.
Colleges – It indicates to universities if their training programs are providing students with the necessary training
Students – It tells them if they're learned what they need to know
Employers – The Certificate of Learning indicates an applicant has the knowledge and skills to join and be an asset to an HR department.
Education Required
The most common positions in an HR department are HR assistant, HR specialist and HR manager. They each have their own education and training requirements.
HR Managers

HR managers oversee the HR department of an organization. They consult with other department supervisors; plan and coordinate a company's workforce for maximum productivity; oversee the recruiting, interviewing, hiring and termination of employees; develop employee benefit plans, and handle payrolls. Becoming an HR manager requires a bachelor's degree in human resources, business management, finance or a related field.
HR Specialists
HR specialists work alongside HR managers and handle many of the same duties as the HR manager but work under the supervision of HR managers. Working as an HR specialist usually requires a bachelor's degree in human resources and may also require work experience.
HR Assistant
HR assistants aid HR managers and HR specialists. They perform many administrative duties, including filing, posting job positions, interviewing applicants and keeping employee records. HR assistants usually have an associate degree but may be hired with experience and receive on-the-job training.
Candidates who aspire to work in human resources can choose from various other positions.
Compensation and benefits managers
Training and development specialists
Employment, recruitment and placement specialists
Human resources information system analysts
Employee assistance plan managers
Networking
A very important part of getting a job in human resources is having experience. You can never have too much experience in this field because there is so much to learn. Although earning the college degree educates a student about the field of human resources, work experience is vital, especially to potential employers. Networking is a great way to get to know other HR providers and practitioners.
Joining human resources management associations like the SHRM are the ideal way to network with other HR professionals and learn about job postings, new HR trends, new HR regulations and just get to know as much as possible about working in an HR position. In addition to SHRM membership, HR professionals can also join state or county-specific HR management associates. Each state has several associations from which to choose.
Online networking is also crucial to the success of many HR professionals. LinkedIn is the most common online networking platform, particularly for recruiters who can share candidates and assist one another, but there are also online forums and social networking groups, webinars and other ways to connect with like-minded HR professionals online.
Networking with other HR professionals is important not just when a candidate is trying to get a job in human resources but also if they're working in an HR department. There are so many different organizations utilizing human resource professionals, and they may each do it in different ways. Networking can also be a great way to learn ways to be more marketable to a company.
Mentorship
Mentorship is another important component of getting a job in human resources. Almost every high-level HR position requires candidates to complete internships. Internships provide aspiring HR professionals with supervised hands-on training working in a real-world environment. As great as it is to have a degree in human resources, it's only a degree. Human resource professionals, such as HR managers, are in charge of the entire HR department and also manage many other areas of a business.
The company is going to want to hire someone who has more than just a degree but actual work experience as well. Applying for as many internships as possible not only provides on-the-job training and work experience but also gives candidates the opportunities to get to know potential employers.
Certification

Human resources professionals are not required by law to be certified, but some positions or companies may require certification. Some HR graduates may choose to voluntarily obtain certification because it demonstrates commitment and professional credibility to potential employers. Although it varies by organization, eligibility for certification usually requires completing an accredited HR training program, having work experience and passing a certification exam. There are a variety of certifications from the following organizations.
– The Society for Human Resource Management
– International Foundation of Employee-Benefit Plans
– WorldatWork
– HR Certification Institute
Sources:
https://www.shrm.org/hr-today/news/hr-news/pages/how-to-get-entry-level-hr-job.aspx
https://www.bls.gov/Oes/current/oes131071.htm