How to Become an HR Analyst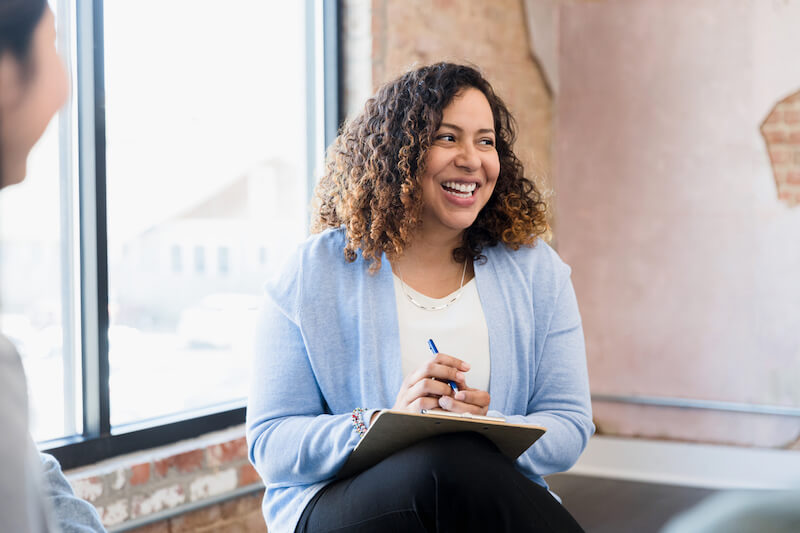 Pursuing a career in the human resources (HR) field can lead to a lifetime of fulfilling professional development. HR analysts are quickly taking over as one of the most popular and sought-after positions within HR because of their unique role in collecting data, analyzing trends, reporting on serious issues, and reviewing processes. They play a vital role within companies to help HR managers as well as senior management identify, understand, and respond to important changes in the employment landscape.
What is an HR Analyst?

An HR analyst gathers and interprets data and statistics related to positions, employment issues and expenses at a specific company. One of the ways that HR analysts commonly work with HR managers is by studying information related to salary ranges and benefit packages for specific positions that the company may be hiring or recruiting for.
The HR manager then uses this information to develop a specific job description, salary offering and benefits package that is approved by senior management before hiring a new employee. HR analysts also can play crucial roles in researching information for a company developing new HR policies or updating ones already in place.
The major difference between an HR analyst and an HR business partner is that the business partner focuses on communicating the results of an analysis performed by an HR analyst with senior management.
This means that HR analysts are more narrowly focused on gathering and interpreting data than working directly with senior management to develop strategy. Of course, this can differ based on the size of the organization and the HR analyst's tenure or relationship with senior management within the organization.
Exploring a Day in the Life of an HR Analyst
An HR analyst can expect to spend a lot of time behind a computer screen performing research and statistical analysis. There are various databases that an HR analyst might have access to at their companies for the purpose of gathering industry-specific information to advise their policy recommendation to an HR manager. They may be tasked with short-term projects or ones that require months of detailed analysis.
An HR analyst should expect to be versed in:
Excel
Power BI
Python (advanced)
Tableau
Other tools as expected by your company
If a company is in the process of hiring or interviewing candidates for a new position, the HR analyst will be called upon to help with the formation of the position description and benefits package. They may also be asked to assist with an analysis of whether it is necessary to hire for additional positions and identify where the gaps in staffing needs are.
It is very rare that HR analysts will have to travel for their job duties. Most HR analysts work in a traditional office environment, although some companies do have HR analysts work at home for at least part of the work week, particularly in the new work climate. Overtime hours are infrequent for HR analysts, and they can expect to keep regular hours throughout the week.
Common Traits and Qualities of an HR Analyst
Research and computation skills are absolutely required to be an effective HR analyst. This comes from studying either business management, organizational management, statistics, or business administration, typically through a traditional four-year college or university program.
An HR analyst should have a solid understanding of the general themes and issues that arise in the HR field. This is important because they should be operating from a solid framework in performing their data review and statistical analysis. Many HR analysts work within Excel programs because of their computing capabilities, so it is important to have a working knowledge of Microsoft Office programs.
While it is important to be skilled at data collection and interpretation, it is equally important to be able to distill complex information in an accessible way as an HR analyst. HR managers to which analysts report should not have to perform an extra layer of computation to understand the crux of what the data gathered by the HR analyst really shows.
Although an HR analyst may not spend much time directly communicating with senior management, it is still important to have soft skills in effective communication because there may be instances in which an HR analyst has to participate in presentations or will be called upon to explain the results of their research.
Career and Salary Outlook for an HR Analyst
HR analysts serve a vital niche within the HR field and can expect to have a positive employment opportunity outlook for the coming years. In fact, job opportunities are expected to increase across the country by about 7 percent until 2031. In addition, HR analysts can expect to receive a median salary of about $64,120 per year based on data from 2021. This breaks down to about $30.83 per hour. HR analysts are also typically offered some benefits package for health insurance and retirement plans.
For those with experience in the HR who are looking to transition into an HR analyst role, it will be much easier to land job openings if you have a background in statistical analysis or benefits administration. Having a background in general HR knowledge may give you a leg up over candidates who have analytical experience but have not necessarily worked within a traditional HR role.
Education Needed to Become an HR Analyst
In general, most employers expect that an HR analyst has at least earned a bachelor's degree. It is becoming more common that HR analysts also have some sort of graduate-level degree as well. This is particularly true for younger candidates for HR analyst positions.
HR analysts typically complete coursework or a specialization in organizational psychology. In addition to having a general background in HR, it is often helpful for an HR analyst to have completed significant coursework in economics, statistics, and analytics. This can be done at the undergraduate or graduate level. Having this additional education and training on your resume can give you a measurable advantage over other HR analyst candidates who do not have this scientific and mathematical training.