Security Management Degrees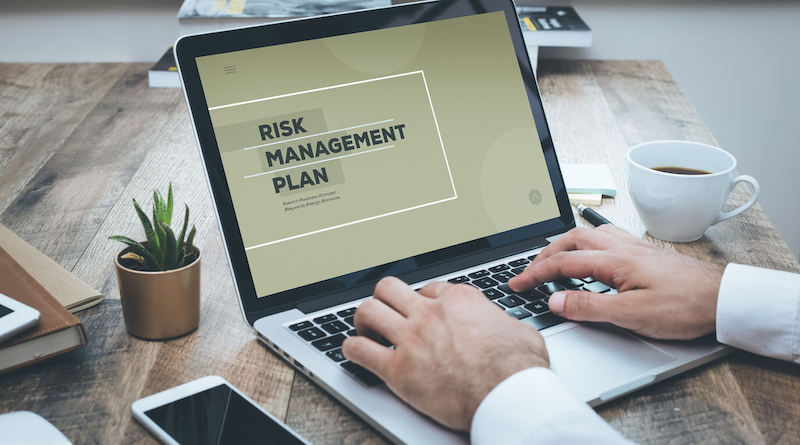 What You Should Know About Security Management Degrees
Are you interested in a career in security management? If so, education in security management can provide you with the skills and knowledge necessary to help you succeed. Let us dive into what security management degrees entail and how they can benefit your career path.
What is a Security Management Degree?
A degree in security management is designed for those looking to enter the private or public safety field. This degree provides students with the knowledge and skills to protect people, property, and assets from potential threats. The curriculum typically includes courses on criminal justice, administration of justice systems, risk management, cyber security, investigations, emergency preparedness and response, organizational behavior, and leadership theory.
Did you know that security management is a highly specialized field that usually requires higher education?
A degree in the field can provide vast career possibilities. For those pursuing this avenue, a bachelor's in security management can open positions such as risk manager, internal auditor, and personal protection specialist. By furthering one's education beyond a bachelor's degree, someone could be a head of corporate security or an employee at the Department of Homeland Security or FBI. This degree's vast array of opportunities will be well worth the time and investment.
What Will I Learn in a Security Management Degree?
When pursuing a degree in security management, you will learn how to assess risks that may arise from natural disasters or other unexpected events. You will also gain an understanding of the legal aspects of security management and the ability to create policies that protect people and organizations from potential threats. Additionally, you will be able to analyze information about potential threats or incidents quickly and accurately so that steps can be taken to prevent them from occurring or mitigate their effects if they do occur.
You will also be equipped with skills related to communication and negotiation, which are essential when dealing with customers or stakeholders as part of a security team. This degree is perfect for protecting people or organizations from potential harm caused by natural disasters, terrorist attacks, cyberattacks, or other unforeseen events.
Major Online Degrees in Security Management
Several online degrees in Security Management are available to provide students with the latest innovation in safety and protocol.
American Military University
This 100% online program teaches the fundamentals of security management, from basic threat analysis to managing complex network infrastructure.
Jones International University
Bachelor of Science in Network and Systems Security
This advanced degree focuses on designing secure networks and cryptography while learning technology protocols and accepted best practices.
Western Governors University
Master of Science in Cybersecurity and Information Assurance
It provides students with a comprehensive set of tools through an extensive curriculum covering details on risk assessment, defense strategies, and monitoring security systems. Choosing the right program for your career objectives is essential for those wishing to succeed in today's competitive information society.
Job And Salary Outlook
Security Management degrees have become increasingly popular in recent years as the job market in this field is expected to grow exponentially. To this end, graduates with a degree in security management can look forward to career opportunities with competitive salaries.
As cyber-attacks and data breaches become more commonplace, companies from all industries are looking for dedicated security managers who can implement adequate safeguards.
With the right experience and qualifications, those trained in the field of security management can expect substantial salary benefits that far exceed the current market rate.
According to payscale, a security manager can earn a salary of about $121,896 per year. From individual businesses to government institutions, skilled professionals with these specialized degrees can find secure job prospects that offer excellent financial rewards.
Steps on How to Become a Security Manager with a Degree in Security Management
Are you interested in becoming a security manager but need help knowing where to start? A degree in security management is an excellent way to get your foot in the door. With the right skills and qualifications, you can be on your way to becoming a successful security manager. Here are five steps to help you reach your goal.
Obtain a Degree in Security Management– The first step towards becoming a security manager is obtaining a degree in security management. This degree will provide you with the necessary knowledge and skills for this position. It will also allow you to gain hands-on experience through internships and other activities while studying.
Get Certified– After completing your degree, you must get certified as a security manager by an accredited organization such as ASIS International or ISC2. This certification will demonstrate that you have the necessary knowledge and skills for this profession and help employers trust that you are qualified for the job.
Gain Experience– Internships are a great way to gain experience in this field before entering full-time employment as a security manager. You can also volunteer at local law enforcement agencies or organizations related to public safety, such as disaster relief or emergency management organizations, which can provide valuable insight into what it takes to be successful in this role.
Network– Networking is vital when looking for work as a security manager. Make sure you attend conferences and seminars related to the industry to build relationships with potential employers or mentors who can help guide your career path. Additionally, ensure that your resume showcases any relevant experience or certifications that make you stand out from other applicants vying for similar positions.
Take on Leadership Roles– To become an effective security manager, you must take on leadership roles within the organization or agency that employs you, such as team leader or supervisor positions, so that you can demonstrate your ability to manage people effectively and efficiently while always keeping safety top of mind.
Conclusion
Degrees in Security Management offer students a comprehensive education in the practical aspects of the job, such as risk assessment and policy making and the legal aspects of this field.
With this degree under your belt, you will possess all the necessary skills to succeed in this growing field, whether working in a law enforcement agency, a private company, a government organization, or otherwise. With a sound education behind you, there is no limit to where your career can take you!