The Best and Cheapest Renters Insurance in Iowa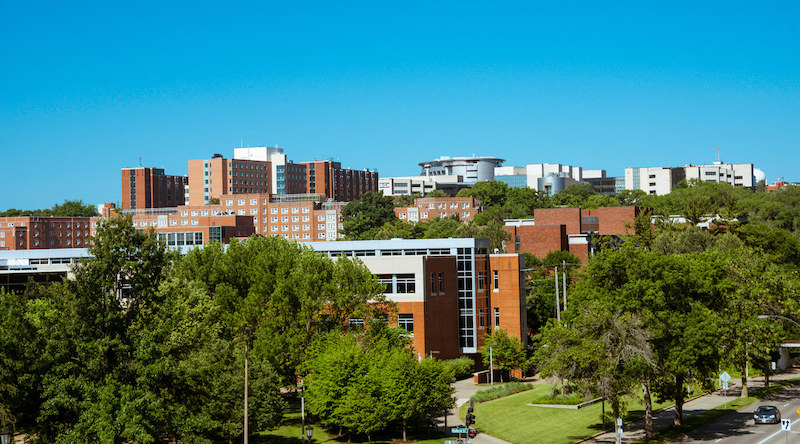 All it takes is one bad day for you to realize that you need renters insurance. Luckily, the best and cheapest renters insurance in Iowa is more affordable than you might think. Better yet, it's also perfect for college students. When you live in a dorm room, you might think your college or university covers your stuff until someone breaks in and steals from you. However, most schools do not offer any protection against theft so you either need a standalone renters insurance policy or to confirm coverage under your parents' homeowners insurance policy. If you move into an apartment close to your campus, you can also use renters insurance to cover your favorite things.
We ranked the top insurers based on how much they charge to find the lowest cost for you. You can look at how much renters insurance costs in Iowa, but you should not let cost alone determine which company to choose. Insurers offer different forms of coverage. So, you might pay less per month but have a higher deductible than you need to pay when you file a claim. Another thing to keep in mind is whether you can add extra coverage when you buy one or more expensive items. Before we look at the cost of renters insurance for college students, we'll look at why you need it.
Why Should You Invest in Renters Insurance in Iowa?
Though many people think of Iowa as a quiet and rural state, it has several big cities where you may become a victim of a crime. Iowa City is the largest city in Iowa and home to the University of Iowa. Students on this campus report break-ins and robberies an average of 15 times a year. Students at William Penn University Oskaloosa are a little safer and become the victim of these crimes just four times a year. Luther College in Decorah is one of the safest campuses in the state as there is only one robbery per year.
Students attending private colleges are not always safe either. Dordt University in Sioux Center and Grinnell College in Grinnell are slightly safer as robberies are not as common. You may still be the victim of a violent crime though, especially if you spend a lot of time alone at night. If you leave your door unlocked just once or have a roommate who loves bringing home friends and other people, you can become a victim of theft. Renters insurance in Iowa allows you to keep your stuff safe.
How Much is Renters Insurance in Iowa?
Looking at the cost of renters insurance is an easy way to make sure you can afford it along with all your other monthly bills. Though dorms often allow you to pay for the whole year or semester at once, some apartments require that you pay your rent once a month. Living close to campus can also result in some high utility bills. Even if you live in a dorm, you still need to pay for your textbooks and school supplies along with snacks and activity fees.
To give you an idea of the average cost, we turned to Lemonade. Lemonade is a popular option for renters because it has so many different plans and options. We asked for estimates for renters insurance from a male student who was 20 years old. After getting one quote, we looked at how much the same person would pay for insurance in other major college towns. We weren't surprised to learn that Lemonade was highly affordable or that rates were around the same for each city.
| | |
| --- | --- |
| City | Monthly Premium |
| Iowa City | $8 |
| Oskaloosa | $8 |
| Sioux Center | $7 |
| Grinnell | $7 |
| Decorah | $6 |
You should keep in mind that these rates only apply to the situation described above. Lemonade does not offer renters policies for anyone under the age of 18. If you are older than the student we used, your rates may go down. You'll usually pay less if you are a woman who lives in a college dorm than if you moved off campus too. You can see how much other insurers charge when you look at our in-depth reviews of the best and cheapest renters insurance in Iowa below.
Top Renters Insurance Options in Iowa
USAA
If you qualify for a USAA policy, you can save a lot of money. Plans for college students living in Iowa start at less than $6 per month. You may not qualify for a USAA policy because this company only covers those in the military and their families. If you are the child of someone in the military or someone who retired from the military, you qualify. The spouses of military personnel also qualify. Most plans have a deductible of just $250, which is easy to come up with at the last moment. Most USAA renters insurance plans come with $100,000 of personal property coverage and $250,000 of liability. You may need to increase your monthly rates to get more coverage for your property.
Lemonade
Lemonade is one of the cheapest insurance companies in Iowa and has coverage in all college towns. Your rates range from $6 to $8 per month, but you qualify for a discount if you pay by the year. You can get a full year of coverage for around $83. Lemonade asks you many questions to find out what you need, which it uses to design your policy. You can choose a deductible as low as $200 or reduce your price when you choose a higher deductible of $1,000 to $2,500. Lemonade also lets you choose coverage limits of up to $250,000 for personal property and $500,000 for liability.
Allstate
For just $7 per month, you can get renters insurance through Allstate. Known for its commercial and celebrity endorsements, Allstate is a popular choice for college students. Basic plans come with a deductible of $500, but you have the option of changing the amount. Though your coverage limits vary based on the plan you choose, most students have a policy that includes $50,000 to $100,000 in personal property coverage and a minimum of $100,000 in liability coverage. Allstate also has plans that you can add to an existing plan such as coverage for expensive computers and other electronics or coverage for family heirlooms.
Nationwide
Nationwide has a long history of offering insurance packages for customers. College students in Iowa pay an average of $8 per month, which is right around the price that Lemonade charges. Most students choose a deductible of $500, but you can increase or decrease this amount to buy a policy that fits your budget. Nationwide plans include both personal property and liability coverage, but you need to talk to your agent about the minimum amount of coverage you need. You also have the chance to save more when you choose Nationwide and bundle two or more policies such as your life or car insurance.
AmFam
The estimate we got from American Family was a little more than $9 per month or $105 per year. Also known as AmFam, this insurer gives you a policy with $100,000 worth of liability coverage and $20,000 in personal property coverage. To keep your rate around the same amount, you'll want to choose a deductible of $500. AmFam offers policies that cost more but drop the deductible as low as $250. Before you sign a contract for a policy, find out if you can make changes to it later. AmFam often lets you add more expensive items to your policy such as earrings you got from your parents or a computer and software you need for your classes.
Acuity
The average price you pay for renters insurance in Iowa through Acuity is $10 per month. Acuity offers both $500 and $1,000 deductibles to help you find one that fits your budget but won't cause you to spend a lot of money on coverage. As the company uses the actual replacement value of the items you lose in theft, you don't need to worry about downgrading or needing to replace your stuff with cheaper/older versions. You usually get $300,000 in liability coverage and $30,000 in property coverage with the option to add more as needed. Acuity also offers flexible payment options for college students such as paying by the semester or the year.
GradGuard
Similar to Acuity, GradGuard charges an average of $10 per month. You should keep in mind that your exact rate depends on how much coverage you need. We looked at the cost of securing $20,000 in coverage for a 20-year-old college student in Iowa and got an estimate of around $10 per month or $130 a year. GradGuard usually gives you a rate equal to no more than 2% of the total amount of coverage you need. The policies for college students also include a deductible of $100, which is more affordable than the deductibles found with other policies. If you use GradGuard in graduate school after college, you'll find that your rates go down.
Safeco
Charging an average rate of $12 per month, Safeco is one of the more expensive insurance companies in Iowa. One of the best things about Safeco is that you can often adjust your deductible without impacting your bottom line too much. You should pay around the same amount each month when you have a deductible of $250 to $500. If you need to save more money, consider increasing your deductible up to $1,000 or more. Another thing to keep in mind is your policy limits. Safeco usually pays up to $50,000 in personal property loss with around $100,000 in liability. You can talk with an agent about changing your policy if you need more coverage.
Renters Insurance in Iowa – What You Need to Know
Though some websites claim that the average cost for Iowa renters insurance is $17 to $20 per month, this refers to everyone who buys a policy. College students generally pay much less. Insurers know that you have fewer belongings and also know that you're less likely to file a claim than someone who is already out of school. You should look at some of the other things worth knowing before choosing a policy.
What Determines Your Rate?
Iowa does not require that students or renters have insurance and has no laws relating to renters insurance. The state does require that landlords keep their rentals safe for tenants. Those who do not follow the law risk their tenants paying for repairs and taking them out of their payments. In some cases, the city may even require that your landlord pays for any alternative housing you need until they make the necessary repairs. Insurance can also pay for the housing you need in some cases. The best and cheapest renters insurance in Iowa comes from companies that base your rates on factors such as your credit history and where you attend school as well as the deductible and coverage amount you choose. If you filed an insurance claim in the past, your rate may go up.
Is There Anything Your Policy Won't Cover?
Though you might think that an Iowa policy will cover you against almost anything, there are many exceptions such as the stuff your roommate owns. When you live with another person and are not married, you both need separate insurance policies. Your insurance will not cover your boyfriend's or girlfriend's things or items that belong to your family. It only covers your stuff. Most insurance plans do not cover structural damage such as a broken roof caused by a tree branch or flooding when the pipes break or water gets inside your residents.
The best and cheapest renters insurance in Iowa covers your belongings up to the limit stated in your policy. If you have a $20,000 limit and file a claim for $25,000 worth of missing items after a robbery, the insurer will only pay out up to your limit. Total replacement plans pay the total amount it costs to replace a broken or stolen item with an exact replica. Some plans pay a rate based on what the item is worth as it was, which might not cover a replacement. You should look at your coverage limits and request free estimates when looking for renters insurance as a college student in Iowa. Sarah Gilbert is a licensed insurance broker, specializing in auto, home and renters insurance products. She reviews insurance content on College Educated for accuracy and has a particular passion for making sure that college students and recent graduates have proper insurance coverage. Her latest passion includes researching all forms of business insurance, to ensure that recent college grads who look to entrepreneurship can have the right protection.