Renters Insurance in Virginia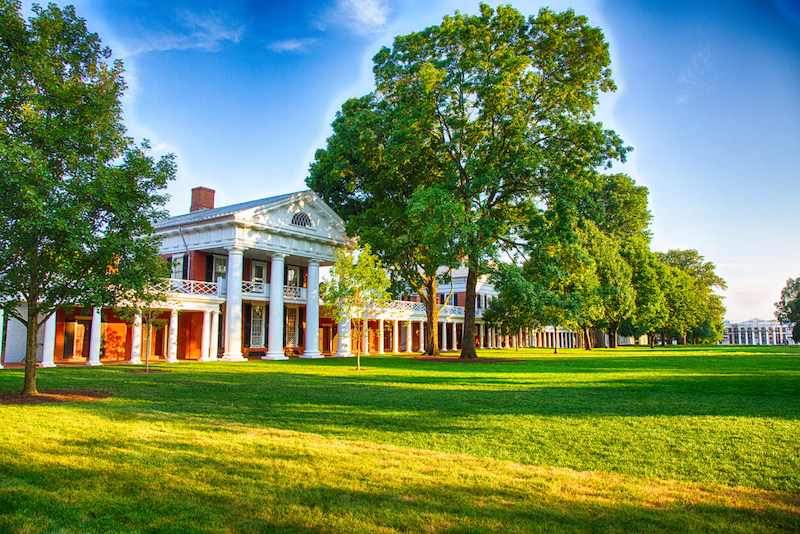 If you're a college student in Virginia, you may be in search of renters insurance for your apartment. With so many providers and so many options for policies, you might have a hard time pinning down the best option.
We know affordability is a big factor for you too; so we've searched through several renters insurance providers in Virginia to find the best blend of budget-friendliness and quality.
Is Renters Insurance Really Necessary?
Renters insurance is a vital safety net for college students; it protects you from legal liability due to damage you might do to your apartment, and protects your own possessions in the event of something happening to them. It's also really not as expensive as you might imagine; on average renters insurance is $15 to $30 per month for policies that should cover everything the typical college student needs.
One of the common uses of renters insurance is to protect you in case someone burglarizes your apartment. While the odds of this happening to you can vary based on your location, it's absolutely possible. At Virginia Tech, in 2020, there were nine reported cases of burglary among students. If even one of those people didn't have renters insurance, they may have lost thousands of dollars worth of possessions, some of which may have been hard to replace even at full cost.
Imagine that you don't have renters insurance and you are the victim of burglary or some other disaster, such as a fire. If you lose several thousand dollars worth of possessions you'll have to bear the cost of replacing them all on your own. If you had renters insurance, you could recover all of it for a fraction of the price.
With that kind of math, it's a no-brainer that getting renters insurance is not only a good idea, but necessary for your peace of mind and security.
Average Cost of Renters Insurance Across Virginia
To help you get an idea of how much renters insurance can cost, we'll provide a few test quotes based on different locations across VA. First, we'll compare prices across six VA college towns through Lemonade. Later, we'll compare quotes from eight different providers to determine the best mix of affordability and quality.
Prices for renters insurance through Lemonade are generally within the same low-price range, with two outliers. These prices are typically lower than other provider's prices as well.
The quotes below were all determined assuming the renter in question is a 20 year old single male college student in an apartment complex. Devices like smoke alarms were not factored into these quotes.
These quotes are all for policies with $30,000 in personal property protection, and $100,000 in liability coverage.
| | |
| --- | --- |
| College and City | Premium Cost Per Month |
| Northern Virginia Community College, Annandale VA |  $10.34 |
| George Mason University, Fairfax VA |  $9.34 |
| Virginia Tech, Blacksburg VA |  $8.42 |
| Virginia Commonwealth University, Richmond VA | $14.09 |
| University of Virginia, Charlottesville VA | $10.92 |
| Old Dominion University, Norfolk VA | $23.59 |
While quotes can vary based on your individual characteristics, these are similar to what you would receive if you requested a quote on your own.
Generally, renters insurance in Virginia through Lemonade is very affordable, with quotes for Fairfax and Blacksburg even below $10. You should find similarly low prices wherever you happen to be in Virginia, provided you use Lemonade. Richmond and Norfolk's higher prices are likely due to those cities' unique properties. Richmond is the capital of Virginia and a big city compared to others on this list, hence the higher price. Meanwhile, Norfolk sits on the coast, and coastal cities always have higher rates due to the increased threat of flooding and hurricanes.
With a general idea of the cost of renters insurance in Virginia, let's look at other providers and compare their rates and qualities to find the best mix of affordability and quality.
Finding the Best and Cheapest Renters Insurance in Virginia
1. State Farm
At $8.33 per month, State Farm offers a surprisingly low premium despite being one of the big national insurance companies. Among their coverages include a respectable $20,000 in personal property coverage and $1,000 in medical payments to guests, though they did not mention anything about loss of use coverage.
While State Farm doesn't cover things like earthquakes or identity theft, they do cover expensive jewelry, furs, and firearm's, something most other providers won't unless you pay extra.
State Farm's claims process is similar to most large insurance companies, where claims can be submitted through phone, their website, or the app, allowing quick coverage for whatever you need.
2. Lemonade
Coming in at just $8.42, Lemonade gave us the second cheapest premium out of any other provider. This premium comes along with $30,000 in personal property protection, the standard $100,000 in liability coverage, an impressive $9,000 for loss of use (a situation in which, if your apartment is rendered uninhabitable, an insurance provider may compensate you for the costs of finding alternate accommodation), and $1,000 in medical coverage for guests.
Overall, Lemonade offers impressively high coverage amounts for such a low premium, and all at a $500 deductible. There is a caveat; Lemonade's basic insurance, which is what this quote is for, only covers a limited range of hazards. Possessions worth more than $1,000 require additional coverage, as does flood protection, water backup coverage, appliance breakdown, and earthquake damage.
However, for college students, Lemonade's supreme convenience and speedy coverage is unmatched. Lemonade focuses heavily on the tech side of insurance, and their sophisticated AI can activate your policy right after you apply, as well as pay out claims in seconds.
3. USAA
USAA is the third cheapest option on this list, and provides the most value for your monthly premium, quoted to us at $10. USAA's renters insurance policy covers much more than most other providers like Nationwide or Progressive. For example, many providers do not offer coverage for flood damage, and certainly not for riot damage or explosions.
USAA quoted us a standard $100,000 in liability coverage, and only $5,000 in personal property coverage. However, given the wide range of scenarios they do offer coverage for, this doesn't seem unfair. Don't forget, you can always request more in personal property protection if need be.
USAA also offers upgrades to their plans, allowing renters to protect their electronics, guns, and other unique, high-value items. A particularly rare boon for USAA renters insurance is automatic coverage of your belongings should you move or be deployed overseas.
However, there's a big caveat to all this. USAA is only available to active-duty service members in the United States military, veterans of the US military, or their families. If you fall under those categories, USAA is almost certainly your best option. You simply won't find as many coverage options at such a low price with other companies.
4. AmFam (Through Midvale Home and Auto)
AmFam quoted us $10.31 as a monthly premium, alongside $20,000 in personal property protection, $100,000 in personal liability, $1,000 in guest medical coverage, and $4,000 in loss of use coverage at a $500 deductible.
Unfortunately, despite a low premium, AmFam doesn't offer much to distinguish itself from its more affordable competitors on this list. While they offer online and in-app claims and the ability to expand your coverage, State Farm, Lemonade, and USAA all have extra benefits that simply outclass AmFam.
5. Geico
Geico's quoted premium is $10.83, including $15,000 in personal property coverage, and an unimpressive $3,000 in loss of use coverage, again with a $500 deductible. The events Geico covers are standard, excluding flood and earthquake protection and including limits for the theft of things like jewelry and furs.
Like with AmFam, Geico's coverage for Virginia renters insurance doesn't hold up well compared to others, Lemonade in particular. For example, while $3,000 for loss of use may seem impressive, it won't last you far if you do need to find new housing.
6. Allstate
Allstate jumps up to a $12 monthly premium, but unlike a few of the previous providers on this list, they have some extra qualities to make up for the higher price.
Allstate's personal property protection is $15,000, alongside $1,000 in guest medical coverage. While Allstate covers common events like theft, fire, relocation expenses, and others, they also cover you for tropical cyclone damage. These can be a big threat in more coastal regions of Virginia, so if that's a concern for where you live you may want to look to Allstate.
7. Traveler's
Traveler's quote for a premium came in at $15.33 per month, noticeably higher than others on this list. However, that comes with $30,000 in personal property protection and $9,000 in loss of use, making it the only provider listed so far to match Lemonade's coverage amounts for those two categories. Unfortunately, without matching Lemonade's low price and convenience, they can't compete on the same level.
8. Nationwide
Nationwide's premium quote is $16.47, significantly higher than other providers. However, Nationwide has some special benefits others don't. Most notably is their coverage of identity theft, something none of the other providers on this list have offered with their base-level insurance plans. Nationwide will cover you for up to $25,000 in the event of identity theft. If you've had your identity stolen before or are afraid it might happen, the extra cost of Nationwide's premium could be worth the peace of mind.
Which Virginia Renters Insurance Policy is Best for Me?
Renters insurance varies from company to company; some focus on certain aspects of coverage more so than others. Which one is best for you depends on your own personal situation, like how valuable your belongings are or the dangers of where you live.
For most students in Virginia, Lemonade offers a better renters insurance plan than any other provider. Their mix of affordability, high coverage amounts, and easy-to-use software means you can quickly and easily get your stuff covered and get claims paid fast.
Besides Lemonade, USAA would be a great option for those who qualify on account of their coverage for overseas belongings and firearms, all offered at a remarkably low price anyway. While they aren't cheap, Nationwide is something to consider as well if identity theft is a worry.
Whichever one you do choose, try to focus less on how many cents a particular plan might save, and more on what it might actually do to help you when you need it. That's the most important part of renters insurance; so be sure to choose a plan with everything you need to keep you safe. Sarah Gilbert is a licensed insurance broker, specializing in auto, home and renters insurance products. She reviews insurance content on College Educated for accuracy and has a particular passion for making sure that college students and recent graduates have proper insurance coverage. Her latest passion includes researching all forms of business insurance, to ensure that recent college grads who look to entrepreneurship can have the right protection.