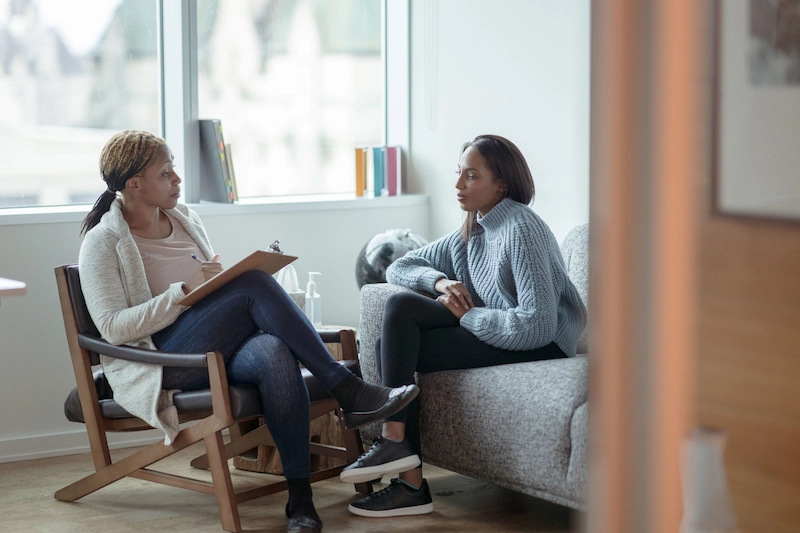 Doctor of Social Work (DSW) programs offer advanced training in a certain area of practice in social work. The program generally offers training in both clinical social work and administrative social work. Many entry-level jobs in social work can be obtained with bachelor's degrees, but certain positions like teaching, research, and social work positions requiring licensure typically require a DSW degree.
A DSW degree is a postgraduate degree, which means it's a degree you can only earn after already having a graduate (master's) degree. The DSW degree provides social workers with advanced knowledge in areas like research, policy analysis, and supervision. Graduates of DSW programs often work as teachers, administrators, and policy developers.
They're all in a position to seek leadership roles in several different settings, such as healthcare organizations and social work agencies. Students in DSW programs are often professionals who are already working as social workers but wish to advance their education to the highest level. Doctor of Social Work programs can be found at many universities and may be offered both on campus and online.
Steps to Become a DSW
Becoming a DSW requires education, training, post-graduate field work, and licensure. Some of the things must be done before applying to a DSW program; some are completed while in the program; and some are done after successful completion of the DSW program.
Requirements vary by state, but all states require that applicants complete a Master of Social Work program if they want to work as a licensed clinical social worker. The master's degree program should be accredited by the Council on Social Work Education. Most colleges do require that applicants have a bachelor's degree prior to entering the master's degree program.
Although a bachelor's in social work is ideal, the degree doesn't have to be in social work. It can be in social sciences, psychology, or social services. Additionally, most colleges or universities require a master's degree as a condition of admission to doctoral programs. Many also have GPA requirements.
You'll find that many DSW programs require you to have at least two years of post-master's work experience. In other words, some students earn an MSW degree, work in this field for a couple of years, and then enroll in the DSW program. Even if the program doesn't require the post-master's work experience, it's still a good idea because it can really improve and enhance your academic performance.
Before you can earn a doctorate degree, you must first become a licensed social worker, which can be accomplished by passing a certification exam such as the Licensed Master Social Worker exam. This is often done after completing the MSW program. Once the individual has gained a few years of related work experience, he or she can pursue an advanced license.
Two examples of advanced licenses are the Licensed Clinical Social Worker (LCSW), and the Licensed Advanced Practice Social Worker (LSPSW). Because licenses and certifications vary by state, students and aspiring licensed social workers are encouraged to get information from the Association of Social Work Boards.
Coursework for DSW
The DSW is a program that generally requires completion of about 40 to 50 credits and takes at least two years to complete depending on the program and how many hours the student puts into the program each day or each semester. Some students take many years to complete it. In addition to the numerous courses required, the student will also complete an in-person residency, a dissertation, and a research-based capstone project.
The dissertation, which can be something related to the student's area of interest, can take a couple of months to complete. This research-based project is an important part of the DSW program. Courses in the DSW program may include:
Trauma Informed Interventions and Healing Practices
Social Work Leadership
Writing for Publication
Qualitative Research
Research Methodology
Dissertation
Dissertation Seminar
Teaching Praxis I and II
Teaching Skills for Social Work
Theories of Social Change
Research for Advanced Social Work Practice
DSW vs. MSW
The DSW and MSW are both graduate degrees in the field of social work, but there are some differences.
Career opportunities – Both programs teach students about social justice, macro-level advocacy, and clinical talk therapy. However, the additional education required in the DSW program prepares the student for leadership and research roles not typically available to MSW graduates.
Time to complete – The MSW program usually takes full-time students about two years to complete. Students in accelerated programs may complete the program in less than two years, while part-time students may need more time. The DSW program takes quite a bit longer to complete. While some may complete it in three years, others may take several more years to finish it. The average time to successfully complete the DSW is actually about eight years.
Research – Although some MSW graduates work in research, more work in clinical practice. DSW graduates also work in clinical roles but spend most of their time in research roles.
Teaching – While there is a strong need for faculty to teach social work, these roles are seldom offered to MSW graduates. DSW graduates, on the other hand, are qualified to teach as professors in universities.
Casework – MSW graduates are qualified to provide case management, clinical counseling, and life skills services. They may even find administrative positions. The DSW graduate can also do all these things, but they can also work in advanced clinical roles and offer upper-level guidance.
DSW vs. PhD in Social Work
When discussing social work professionals, the terms DSW and Ph.D. are often used interchangeably. While both are doctoral degrees designed to help you reach the highest level of study in social work, there are some differences. The main difference is in the principle of the programs: theory vs. practice.
A DSW program teaches students bout supervision, social work practice, and applied research. The Social Work Ph.D. program's focus is on theory-based research and educational practices. To put it simply, the DSW program may include some research methods, but the Ph.D. program is mostly all research.
Salary for Social Workers with a Doctorate
Earning a doctorate in social work is a great way to increase your earning potential. Social workers with a doctoral degree can become Clinical Directors and take on more responsibility. The wages for social workers are higher for social workers with a doctoral degree than for social workers with a master's degree according to Payscale.com. The average annual wage for social workers with doctorates is $86,720. The wages are very similar for DSW holders and Ph.D. holders.
15 Interesting DSW Programs
Students looking for a good DSW program have several from which to choose. Many of these are online programs.
1. Thomas University
St. Thomas University offers an online DSW program that can be completed in three years. The 45-credit hour program is made up of two semesters with eight-week sessions and students completing one course at a time. Prior to graduation, students must complete a banded dissertation that consists of three written scholarly works.
2. The University at Buffalo
The University at Buffalo offers an online part-time 39-credit DSW program that focuses on social welfare programs. This program is designed for experienced social workers looking to advance their education. At the end of the program, students will develop a capstone project based on a specific population. Students learn to transfer their research into a practical intervention and also learn to use a trauma-informed and human rights perspective in an area of social work.
3. University of Southern California
The University of Southern California offers an online DSW through its Suzanne Dworak-Peck School of Social Work. Students with a master's degree can complete this part-time program in 28 months. The required capstone project is the main focus of this program.
4. Barry University
Barry University offers a DSW program that requires an in-person residency. Once students complete the residency, they have six semesters to finish the courses and complete the dissertation. Students are reviewed by the Doctoral Committee to ensure they are on track to complete the program in four years. The curriculum is focused on teaching students about trauma-informed leadership and practice.
5. Simmons University
Simmons University offers an online Doctorate of Social Work program identical to its on-campus program. The program, which can be completed in two years, consists of three academic semesters. Students will complete both synchronous and asynchronous courses, most of which are on Thursdays. The program has students completing coursework, practicums, and a dissertation.
6. University of Kentucky
University of Kentucky has an online 42-credit hour DSW program that includes courses that focus on not just advanced social work practice and theory but also program evaluation. Students can choose from four areas of concentration: social work education, clinical social work, military behavioral health, and administrative leadership. There is no GRE required. This program is designed for licensed social workers who want to take their education and training to the highest level.
7. Kutztown University
Kutztown University offers an online part-time DSW program that, unlike many others, focuses on education and leadership. This 48-credit research-based program, which consists of eight sessions, offers two courses per session and requires an in-person portion one weekend per session. In addition to completing courses, students will complete a dissertation and a dissertation seminar.
8. Southern Connecticut State University
Southern Connecticut State University offers a part-time online DSW program that can be completed in three years. It consists of two courses each semester with hybrid courses in the summer as well as a residency requirement. A capstone project and an externship are also part o the curriculum. In addition to the traditional admission requirements, students must also complete a 4-5 page essay stating their goals, experience, and reasons for wanting this program.
9. The University of Alabama
University of Alabama offers a 45-credit mostly-online DSW program that can be completed in three years with no GRE requirement. Students can choose between an organizational leadership track and an advanced clinical practice track. In addition to completing online courses, the students must complete a 4-5 day on-campus residency and complete volunteer work to demonstrate what they've learned in the program.
10. Tulane University
Tulane University offers an online 54-credit DSW program through its School of Social Work. The focus of this program is to help students develop critical thinking skills and the knowledge to work in leadership positions where they can develop effective policies and programs. The program requires no GRE and can be completed in three years with full-time study. Students can also complete their courses on campus.
11. University of Tennessee at Knoxville
University of Tennessee at Knoxville offers an online DSW in Clinical Leadership and Practice program aimed at working professionals. It offers a flexible schedule that allows students to earn the degree in three years while continuing to work. This is a professional practice degree with an advanced clinical social work curriculum that focuses on clinical science, evidence-based practice, applied research, and clinical leadership.
12. Walden University
Walden University offers an online DSW that offers three areas of concentration: social work education, advanced clinical practice and supervision, and impact leadership in social work administration. Students begin research projects early on to prepare for the required capstone project. This program can be completed in less than three years.
13. University of Pennsylvania
University of Pennsylvania offers a Doctorate of Social Work program that combines online and on-campus courses. The schedule is flexible so that students can earn the degree in less than three years while continuing to work and gaining more social work experience. The two-hour classes only meet two evenings per week. This research-based program prepares students for careers in academia.
14. Capella University
Capella University offers an online DSW program that consists of 14 core courses, a capstone project, a doctoral project seminar, and two virtual residencies. Students must complete 62 credits. This program prepares students to work in research or teaching at the highest level. The program can be completed a little over four years and does not require a GRE.
15. Baylor University
Baylor University offers an online full-time Ph.D. program that consists of ten semesters. This Doctor of Social Work program is unique in that it does not require an MSW. It also doesn't require a GRE. In addition to completing coursework, students will complete a one-week residency.